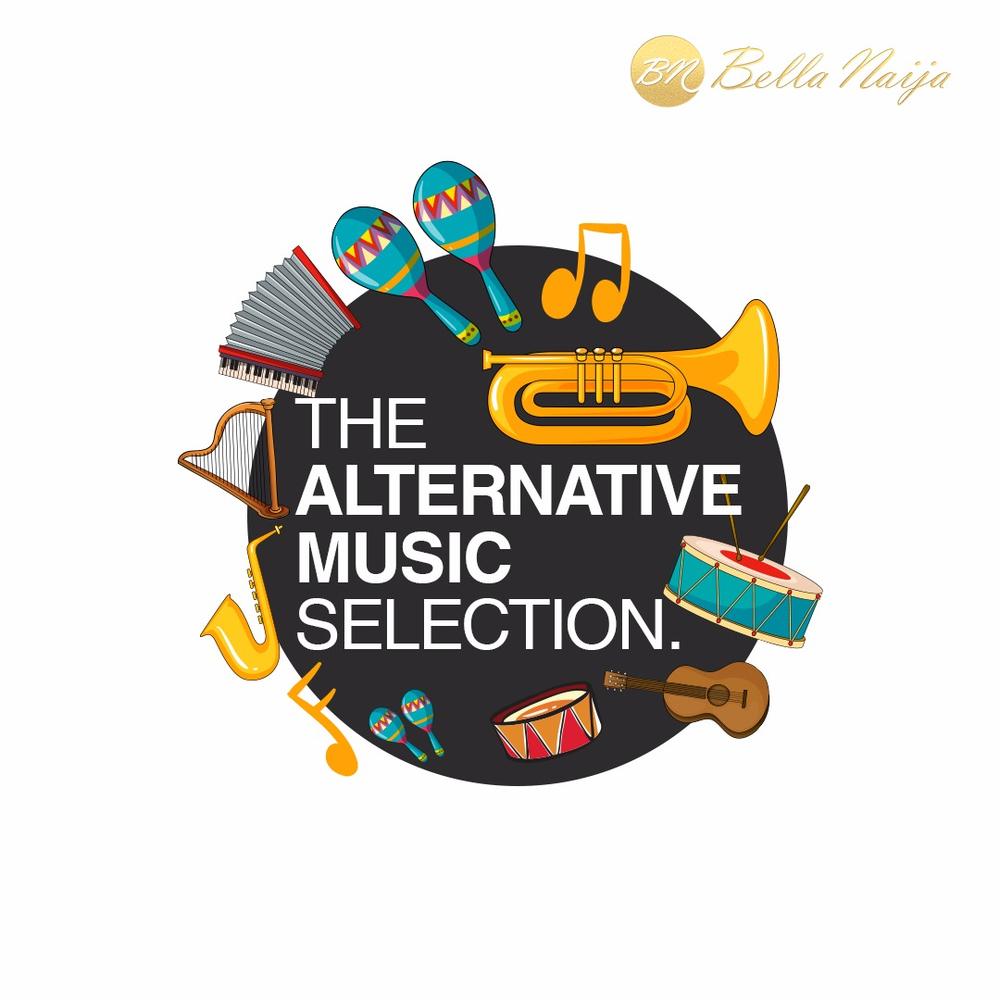 Merriam-Webster defines Alternative Music as "music that is produced by performers who are outside the musical mainstream, that is typically regarded as more eclectic, original, or challenging than most popular music (such as conventional rock, pop, or country)"
In essence, we're talking about music that is a refrain from the normal "pon pon" sound or the "gbam gbam gbish gbish" collections. One of the bright spots in the Nigerian music industry in recent years is that amidst all the banana falling on people and what-nots, the alternative sound has found its place, although not getting as much appreciation as it should.
This week, we appreciate alternative sound; our playlist is also a compilation of alternative songs.
I've also put together a list of 5 alternative songs off my personal playlist which is a must-have for all lovers of the alternative sound.
Falana – "Start Again"
If you've never seen Falana perform before, you're doing yourself a great disservice. The energy she exudes is out of this world and I would pay 10 times to watch her perform rather than pay the guy who lip syncs his own song on stage or the one who relies on the audience to sing his own song for him (shade to no one biko. I can't fight). Whenever I listen to "Start Again", I get so caught up and the end catches me unawares. That's why it's always on repeat whenever I want to listen. It tells a tale of failure and never giving up.
Lindsey Abudei – "Libra Man"
Lindsey was our BNM Red Alert for the Month of July. This rarely happens to me but I loved every song on her album "…and the Bass is Queen". However this one stood out for me maybe because I relate with it in a way. "Libra Man" is a tale of misplaced emotions and Lindsey infuses so much passion in it.
Johnny Drille – "Wait For Me"
Who says you can't make impressive music with pidgin English? Johnny Drille is an extraordinary artist/producer and I expect he will go places. I loved "Wait For Me" from the first time I heard it and the video was equally top-notch. I actually got a little emosh when the girl in the video died. Like how?! I think before "Wait For Me", the song which really epitiomized long-distance relationships for me was Brandy's aptly titled "Long Distance".
Aramide – "Why So Serious?"
"Although we had a blast together, it wasn't meant to last forever". Damn! One thing I love about Aramide is her ability to infuse comedy in her songs arising from true to life situations. "Why So Serious?" talks about a guy wanting more from a girl after what should have ended as a one-night stand. The video itself gives me life as Lota Chukwu and Minjin brought life to the lyrics of the song.
Bez – "You Suppose Know"
Of course Bez needs no introduction. He's easily one of the more established alternative artists with his blend jazz, RnB, rock & soul. "You Suppose Know" is about a guy assuring his girl that he has no intentions of bailing on her. The song also has a remix featuring Yemi Alade which is every bit as good as the original.
You know the drill! Let me know your thoughts. You're also welcome to suggest alternative songs to add to my playlist. I'm off to visit my Muslim neighbors to indulge in some festivities.?