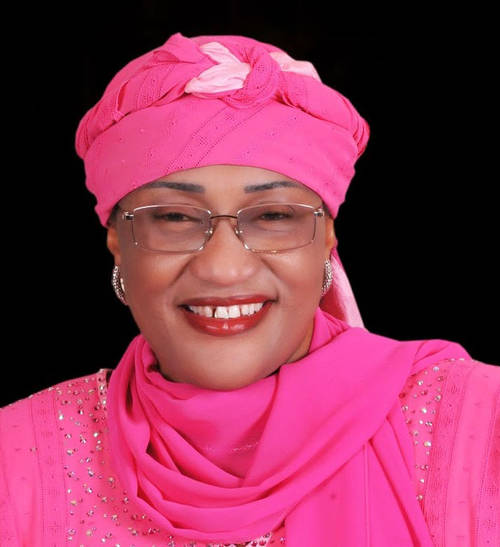 Minister of Women Affairs Aisha Jummai Alhassan has reacted to news making the rounds that she accused Governor Nasir El-Rufai of Kaduna of having knowledge of the kidnap of 276 Chibok girls in 2014 before it happened.
This was made known in a statement by her special assistant on media, Dantsoho Suleiman on Sunday.
The rumours began making the rounds after El-Rufai on Friday said that the minister has never been a Buhari supporter, adding that she didn't vote for him during the 2014 APC presidential primaries.
The minister had declared support for former vice president Atiku Abubakar in the 2019 presidential election. El-Rufai had said him and a group of "Buharists" are hoping President Buhari seeks reelection come 2019.
"In order to verify the authenticity of the statements, I enquired from Senator Alhassan and she categorically denied making any comments, statements or interviews to the press. The comments going round social media on Governor El- Rufai did not emanate from Senator Alhassan.

She is not a security official and has no knowledge of the events that resulted in the kidnap of the Chibok girls. By nature and character, she is not the type to divulge sensitive information," Suleiman said
The spokesman added that Alhassan respects El-Rufai, adding that there is nothing with his opinion of her.
"It should be noted that a lot of people will be cashing in on Aisha's BBC interview to concoct all sorts of fabricated lies in order to achieve their selfish agendas. The public should note that apart from the BBC Hausa interview, no further comments and statements being attributed to her [Alhassan] are from her," said Suleiman.
See full statement below: