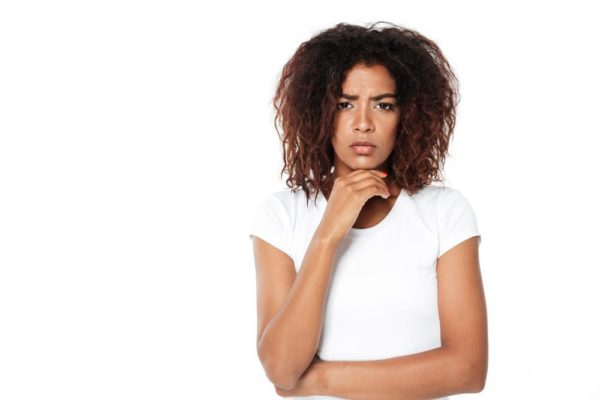 Aunty Bella is our  agony aunt column on BellaNaija. We launched this column in the early days of BN and periodically feature issues sent in by BN readers.
We hope the BN family can offer insightful advice.
***
The friend in question hasn't been a friend for a long time, but I have been warned seriously to stay away from her spiritually. Although I don't believe these spiritual people, I have been warned by three different men of God. I have avoided her but and don't have a good reason to tell her. I just kept my distance, and she noticed. She has challenged me that I haven't been in touch because I always keep in touch with all my friends. I don't let her check my WhatsApp status anymore, but she also my friend of Facebook and also on my BBM contact.
An issue happened to me; she introduced a guy to me, she said that he liked my picture and he wants my phone number, that he is single. She told me and I said it's fine. After three months, I found out that the guy was about proposing to another girl from their chat. My so-called friend was the one that sent an engagement ring picture from her phone to this guy.
I checked her phone out of curiosity because she didn't ask about the guy she introduced to me and I was even ready to give her gist, but she didn't say anything about the guy to me I was disappointed because I didn't expect that, but I didn't say anything to her. I just told her that I and the guy she introduced are just friends. The guy asked me out but since I saw the engagement ring picture I didn't pay any attention to him anymore. We just say hi and hello. Whenever he start his whining about wanting to date me, I remind him that he has a bride already but he would always deny it but later I saw the guy physically and he told me that he was getting married. I was fine with that since he said it out himself and then he asked me if we could always hang out and I said no. So we chat once in a while, just to say hi.
Now back to my friend we also say hi, but now that I was told to avoid her. Even this issue about the guy was said by that man of God, and I haven't even said anything that happened. I guess he saw the vision and even mentioned her name that I should steer clear of her. This was the third man of God to tell me that, and this was my mum's pastor. So I had to explain everything to her, and my mum said I should avoid her. So now I really need to avoid this lady without hurting her. I haven't post on Facebook and IG in a long time and also my WhatsApp too and I honestly don't know how to avoid her without hurting her feeling. Please I need advice on how to handle this issue, because it's better to heed to warning than to be sorry.
Photo Credit: Dreamstime