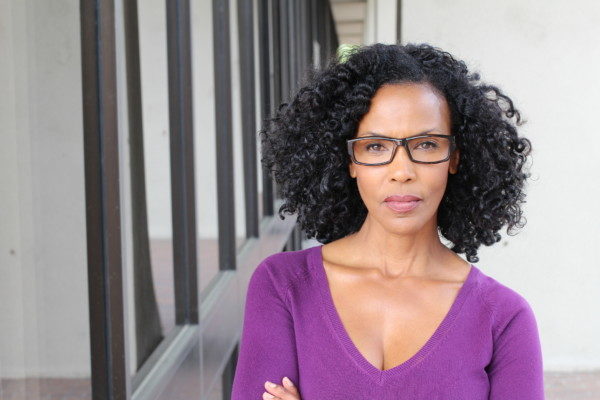 My phone rang. I picked up the phone and it was Bolanle my childhood friend. We've been friends for over twenty-five years.
"Hey boo" I said quite happily
"Hi" She replied a little coldly.
I know her very well. I knew she was having a reflective moment, and if ever there was something I was doing at the moment that could wait, I needed to make it wait because it was really going to be a long talk. It was also going to be a one-sided talk with her doing most of the talking; and if at all I would say a thing, it would be more of 'oh', 'ah' 'hmmmmm' just to show that I'm listening and the line is still open. Besides, she's been going through a lot of recent, so it's quite understandable if now she wants to talk and be listened to. And also as a friend, a listening ear would be a precious gift to give to her in a moment like hers.
"How was your day?"
"Fine" she replied, a little sober still.
Bolanle is such a person I know can get triggered to go into deep thoughts by things considered insignificant. But whatever it was she was ready to say, I was ready to listen. Her reflective moments are always full of wisdom, even when sometimes they start quite petty.
"Hmmmmh"- she started with a deep sigh: "This morning as I was going to work, I saw school children on my way just like I always have. Only this time around, quite strange but real, I wished to be like them. I missed the innocent days where I had nothing really to worry about; days I knew nothing about life save my books and the love of a little sweet boy who ended up becoming my husband.
Life didn't appear fun then, but now grown, I realized it was fun. There were no worries: All I had to do was wake up in the morning through the sound of a bell, go for morning prayers, have my bath, head to the assembly ground, and then to class. By 10 0'clock or so, I'll go for breakfast, then to class; have a break, then lunch and then afternoon prep. Life was simple. And besides, I knew not how much of a battle life was. I faced no battle and if ever there was, it would be that of love- some classmates fighting over my husband who at the time was just a friend but then had an eye for me. You know how all those dramas can be" she said with a weak chuckle.
"On the family side as you know, things were quite smooth. My dad being an Engineer had things going on well for him, same with my mum being a Lawyer. We bought one car, and then the next; and then we built our house and moved there. Sisters were kind, brothers were sweet. I had no worry. All was well.
But now grown, I realized how precious and innocent those moments were; how memorable and to be cherished they were". She paused for a little while, perhaps lost in thought.
"I'm listening" I said, so she could continue.
"Life really didn't start happening till I left the university. I guess it started when I got a job and I started fending for myself. It was that moment I took my first house with my own money, stocked my own house with foodstuff, and took danfo and okada to work on a daily basis. It was then I knew the meaning of life. Life was responsibility.
Asides life being a responsibility, I realized more than ever that life is a bloody fight between the outer me and the voices inside: the outer me who always wanted to do great things and the inner me constantly telling me I can't till finally I summon up courage to shut it up and replace it with some things more positive. Life above all is a teacher and we all I guess- its student". When she said this, I knew she was about to go deeper.
"So what are the things life has taught me so far?"
Hmmmmmmh, Modele (she calls me Modele)- Life has taught me to be kind, it has taught me to be considerate and also to respect people's hustle knowing fully well that we all in life hustle, only we hustle in different ways. A plantain seller who wakes up early to sell plantain on the third mainland bridge hustles almost no differently from one who wakes up in the morning and heads to an Air-Condition filled office. The fact remains we all are trying to make a meaning out of our lives and hustle towards our immediate goals with the resources available to us.
Life has taught me that falling is not the end, but failing to rise again. It has taught me to hold on to hope even against all hope. It has taught me to always see a way even when all roads seem blocked. It has taught me to be versatile, patient, compassionate and flexible; amidst many other things.
Funny but then, life has also taught me to look out for myself. It has taught me to have boundaries and make people respect them. As a result, I've also learnt to respect people's boundaries. It has taught me to learn how to cherish every moment, knowing fully well that moments come and go. No moment lasts forever. It has taught me (though in a hard way), to make the most of the time I have today; to enjoy all life brings, and with the not too good ones- learn to turn my lemons into lemonades".
She then paused for a while, heaved heavily and continued:
"The sad truth is that as I am looking at those school children wishing and wanting to be like them all over again, some people too are looking at me, especially those in their sixties, seventies and perhaps eighties, wishing to be like me all over again. They perhaps wish to have my vigor so they could do things differently, or better still, enjoy that phase of life again. Life is never static you know- it grows and so do we.
Modele– she paused a bit before continuing- we have to make the most of the time we have now so we'll have no regret, and also so we can truthfully tell ourselves on looking back that we enjoyed every moment lived.
I know I've lost a great deal of time perhaps, a little bit of money and trust too, but I'm choosing to focus on what I have left".
"Modele", she called my name quite solemnly before breaking into what seems to be an uncontrollable tears-
"I think I want to start afresh. I'm tired of holding on to the past. It's choking me. I'm choosing to forgive every hurt, and with the lessons learnt, experience gained, and knowledge acquired- launch out again. New goals, new hope; a brand new me. I want to make the most out of my today so I would have little or no regret for tomorrow. The few regrets I have now, I want to turn them into lessons and forge ahead gracefully with them.
All these I want to do while I still have life, and breath in me. I know it's never too late to start again…" and with this, she broke into a fresh round of tears. I wish I could hug her, but I was on the other side of the country, and so, I stood still on the phone lost and looking for words to console her.
Photo Credit: Dreamstime