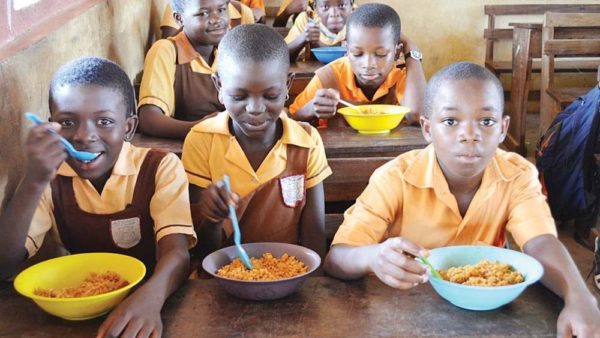 The Presidency on Monday revealed the school feeding programme has been launched in 19 of the country's 36 states, Guardian reports.
The school feeding program, officially termed the National Home-Grown School Feeding is part of the President Muhammadu Buhari administration's National Social Investment Programme, and one of the promises made during his campaign.
The Senior Special Assistant to the Vice-President on Media and Publicity, Laolu Akande, according to Guardian, listed the 19 states as Anambra, Enugu, Oyo, Osun, Ogun, Ebonyi, Zamfara, Delta, Abia, Benue, Plateau, Bauchi, Taraba, Kaduna, Akwa Ibom, Cross River, Imo, Jigawa and Niger.
As at August, when just 14 states enjoyed the school feeding programme, the Federal Government, through Akande, said it had paid N6,204,912,889 to the states.
According to Guardian, 50,000 cooks are currently employed under the programme, with over 5 million pupils in 28,249 schools being fed.
While the program has indeed kicked off in these states, photos and videos circulating on social media show that in some schools, vendors pay little or no regard to food hygiene.
The most recent being that of pupils of Zubairu Primary School, Paiko, Niger state. Twitter user @comradenas shared photos of some school children holding noodles and quartered boiled eggs in transparent polythene bags, saying the children are pupils of the above mentioned school.
See below: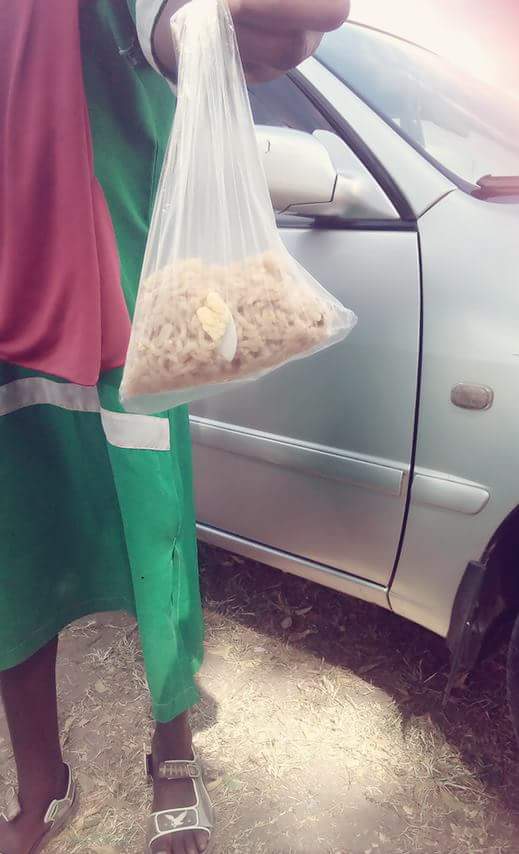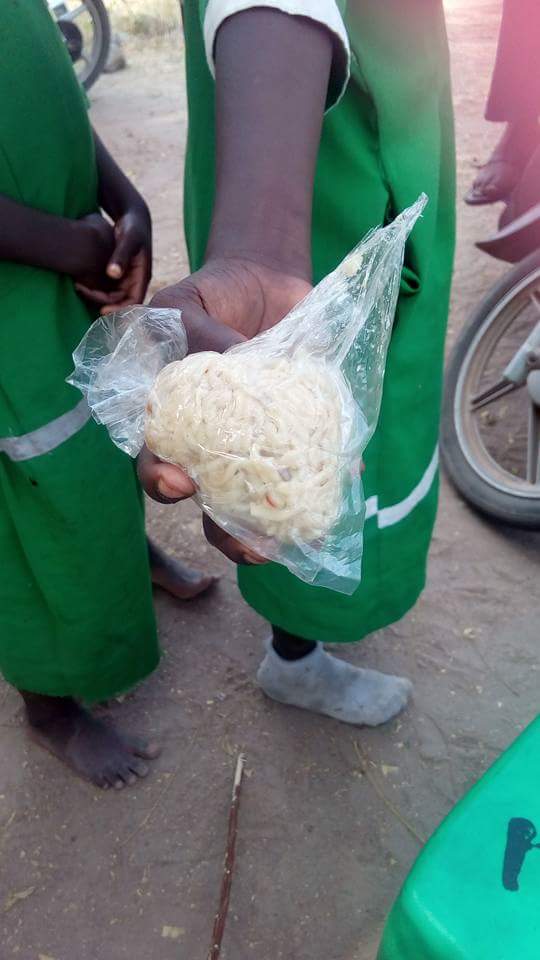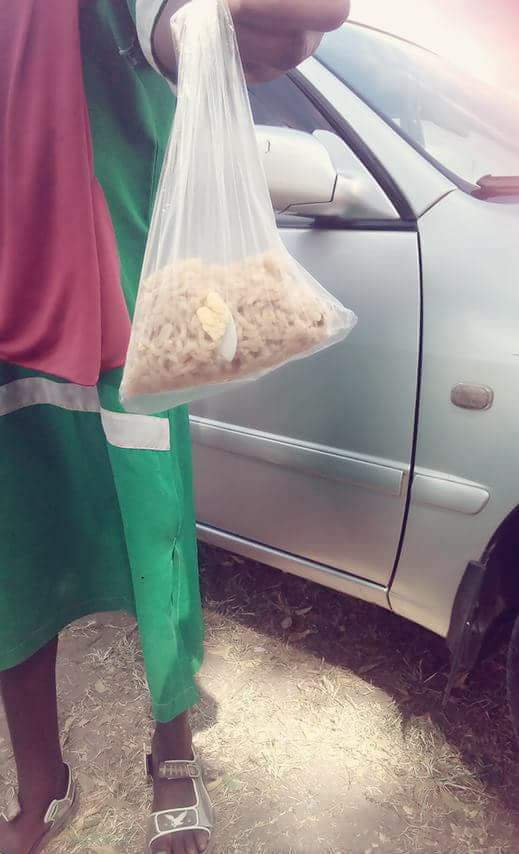 Photo Credit: @ComradeNas, @voiceofnigeria