Tunde Alara set to unveil Absolut Commissioned Art Piece titled 'SMILE' at ART X Lagos
For most, topics such as mental health, alienation, and drug use are often shied away from. Not for Tunde Alara, a young visual artist whose combination of fashion contemporary techniques to create and engage certain street art aesthetic addresses these issues and certainly not for Absolut, a brand that has always used creativity to help the world achieve social progress and working towards creating a better tomorrow, tonight.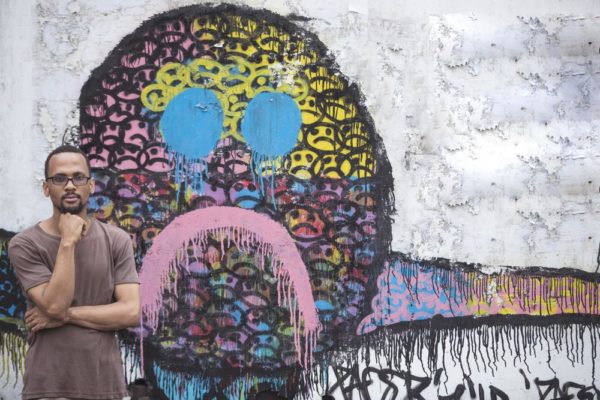 In a unique partnership, Absolut has joined forces with Tunde Alara to create an Absolut inspired one-off creative installation that brings to light freedom of expression which is expected to be both visually and thought-provoking. Tunde will be creating a body of work that interprets a subject that is an unspoken reality for a number of people and one that is so personal to him.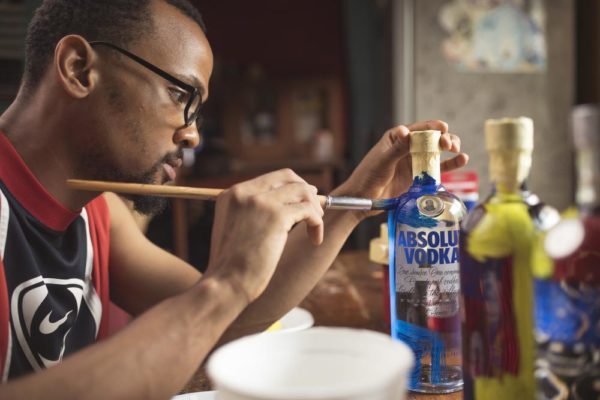 The commissioned piece titled SMILE is a metaphor to the stigma that surrounds ideas and discussions encompassing Mental health. The installation box intends to communicate the subject of depression in a number of ways, the exterior section of the box will be covered in happy faces while the interior will have a much darker tone to represent the turmoil that can stem from mental illness.
Tunde's commissioned piece at ART X Lagos will be open from Friday, November 3rd – Sunday. November 5th, 2017.
Visit Art X Lagos this weekend, to check out the installation.
———————————————————————————————————
Sponsored Content