Tunji Andrews: Fitness is the Future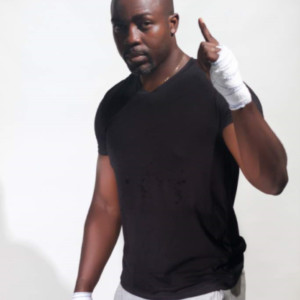 I hosted 30 people to a boot camp which required us all arriving at the premium gym, BodyLine Ikoyi for 9am prompt. I include prompt because at exactly 9am the fitness trainers started the boot camp. Sticklers for punctuality, I tell you; or maybe that just added on to the fact that this was a boot camp, so clearly they meant business.
Now what stunned me was the number of people who indicated interest. I thought I sparked a lot of interest from interested parties at the last boot camp  which I held two months ago, but it was nothing compared to this one. People sent DMs pleading to be part of the bootcamp, even after I had selected my final 30 and even that in itself, was a grueling process as there were so many people to choose from. I ended up asking a third party to select at random, to ensure there was no bias.
It was impressing to find that people turned out on time, dismissing the Nigerian time theory. It was also note worthy that  this many people were looking to dedicate what could have been their extra hour of sleep, to this boot camp.  This could also mean that healthy cafes such as a personal favorite, smoothie and fresh salad bar, Majik Juice, could well benefit from this surge of health fanatics.
So, I'll insert some free entrepreneurial advice. If you're looking for a good business idea, a healthy cafe might just be your best bet right now. You're welcome.
In this part of the world where you're either hustling to make ends meet or sleeping, this is huge. It is a clear indication that we, as a people, are starting to not just care about making the money but caring about being alive in time to reap the fruits of our labour. And believe me, nobody labours like we do.  The levels of stress we go through makes it imperative that we find some balance, and what better way than exercising and eating healthy?
Fitness really is the future and I'm glad we're starting to get with the program.