Milk just got Exciting! Dano Milk launches Flavoured Milk in Chocolate & Strawberry Flavours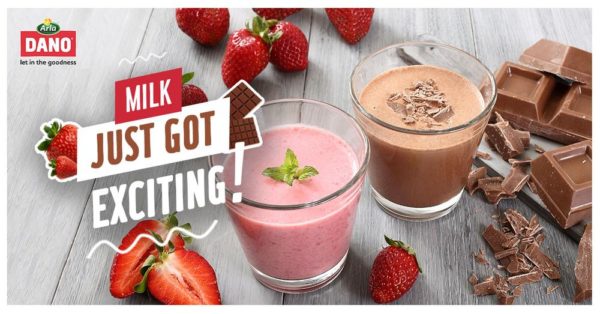 Dano Milk launches new Flavoured Milk in Chocolate and Strawberry flavours that offer you a whole new exciting experience with milk.
Same Milk, New Flavours
Arla, the 4th largest dairy company in the world and the producers of Dano Milk in Nigeria launches Dano Chocolate Flavoured Milk and Dano Strawberry Flavoured Milk today.
The Dano Flavoured Milk contains the nourishing goodness of Dano plain milk – which means when you take any variant of the new Dano Flavoured milk, you reap the benefits of essential nutrients and vitamins that comes with consuming Dano milk.
The Chocolate Flavoured Milk is formulated with a blend of cocoa and milk powder to so you can savour a chocolatey taste that's thrilling when you enjoy your milk.
The Strawberry Flavoured milk on the other hand is prepared with strawberry flavour which gives your taste bud a feel of the sweet taste of strawberry as you enjoy your milk in an exciting way.
Kids & adults can enjoy this nutritious Dano flavoured Milk in a variety of ways. It can be taken as a chilled or warm beverage, it can be added to cereal or even in your baking to give it flavour. Get a pack today at your nearest market, supermarket or mall.
—————————————————————————————————————-Sponsored Content