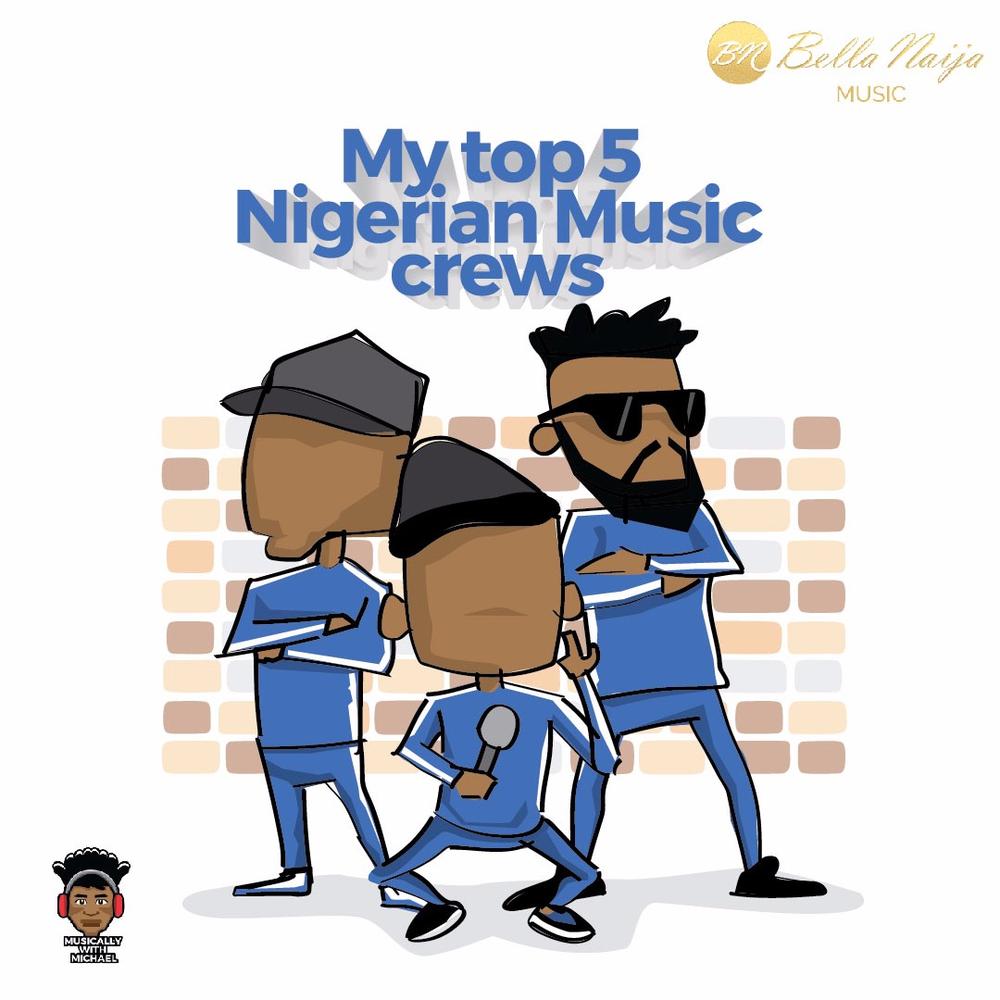 There's something I love about music crews or a record label (as the case may be) that understands themselves so well and churn out quality songs when they work together. However, such groups hardly last in the industry today. They all sooner or later split due to "irreconcilable differences". I'm not talking about Nigerians here as it is the same thing everywhere, so there might not be much we can do about it but enjoy the music. The phrase "20 friends can't play together for 20 years" does come to play here.
Today, I'm listing my top 5 Nigerian music crews of all time. Some are still together, most not, but we'll try to reminisce on the good music they brought to our ears while their alliance lasted.
Without speaking too much, we'll dive right in:
Mo' Hits
They obviously have to be the first name on the list when anyone talks about music crews in Nigeria. They revolutionized the pop scene especially with their frontline trio; Don Jazzy, D'Banj & Wande Coal. Their joint album "Curriculum Vitae" consists of hits tracks like "Pere" & "Booty Call". Other members of this crew included Kayswitch, D'Prince & Dr Sid. The last two are now part of Don Jazzy's new setup, Mavin. However, I'm sure a lot of people will want the old Mo' Hits back as they produced classics.

EME
Of course we still have EME Records but the golden period was most certainly when Wizkid, Skales, Shaydee, Niyola & DJ Xclusive were all on the team. Their "Empire Mates State of Mind" compilation album was a classic which had hits like "Baddest Boy"  & "Dance For Me". Niyola is still on the thing but the others have moved on to bigger and greater things just as Banky W would have wanted. However, the legacy remains.

Chocolate City
The trio of M.I, Jesse Jagz & Ice Prince brought a new phase of rap music in Nigeria. When Brymo got added to the equation, it was just pure bliss. You can expect his voice to soothe you on the chorus after M.I  had just dropped some hard-hitting bars on his verse. They did not produce an album together around that time, but they always found a way to be present on each other's album on at least one track. My favorites still remain "Choc Boiz" (a remake of JAY-Z's "Roc Boys"), "Represent" (off M.I's 2nd studio album) & "Nobody Test Me" (off Jesse Jagz' "Jag of All Trades").

Mavin Records
Don Jazzy started off Mavin Records after Mo' Hits disbanded and it is quite clear that man holds the magic wand. The label has grown to become one of the biggest in Nigeria today. The addition of Korede Bello, Reekado Banks & Di'Ja some three years ago proved a great investment as they released a number of hit songs together including the "national anthem" at one time "Dorobucci". Don Jazzy added Poe, Johnny Drille & the DNA twins this year and the bundle of talent across the label is all too evident.

Styl-Plus
They remain my favorite of all time as they effortlessly held the country spell-bound with hit songs. Their debut album "Expressions" made waves wand the launch was at a time the most expensive album launch in Nigeria. Tunde has left the group now but they Styl-Plus still remains with Shifi & Zeal holding it down. They released their most recent single "Aso Ibora" on Valentine's Day this year. My personal favorites include "Iya Basira" and "Call My Name"

Like I said earlier, it's hard to see a group stick together for so long as just as it is even outside the country; people have different opinions and ideologies. We can only enjoy it while it lasts and the legacy is never always fully gone. Just as I have done today, we can always go back to their works and appreciate them.
Yours Musically,
Michael