BN Music Exclusive: "I definitely will put out original music" – Godwin Strings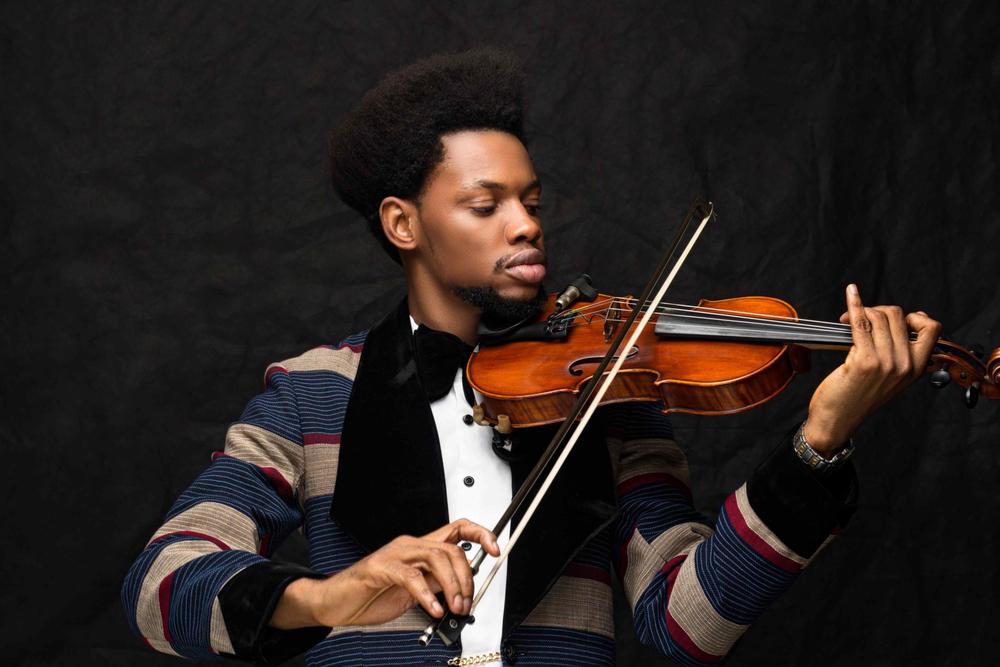 Godwin "Strings" Okechukwu came up on the music radar with the Naija's Got Talent show charming us with his proficiency with the violin as he brought life to songs with his re-creations.
Nearly a decade later and Godwin Strings still possesses that deep seated love for music. Armed with a violin, the Uniben graduate recreates everything from Pop to RnB and even Afrobeats.
In this exclusive interview with BN Music's Michael Olorunsola, he discusses the show which brought him to the forefront, his music journey, as well as his plans for 2018.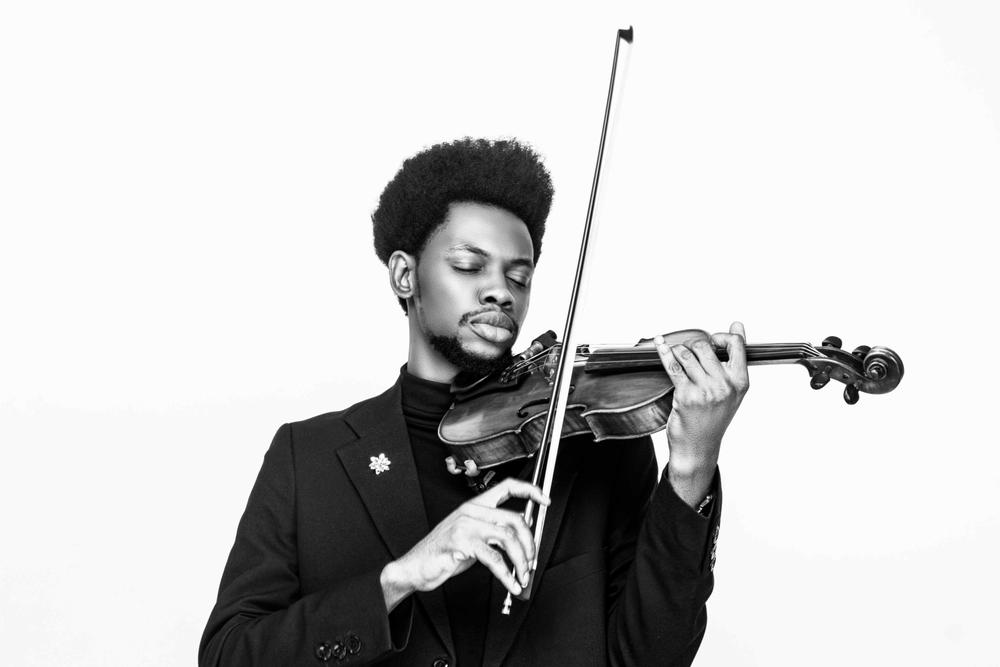 Read the full interview below:
On his journey since Naija's Got Talent:
It's been an amazing journey, filled with lots of ups and down moments, which everyone or every business experiences during the growth stages and even beyond.  It has certainly been a rewarding journey, that has shaped me as a musician and as a person in general. I have spent a lot of time performing at events, learning, and evolving. I feel blessed to have the opportunity to share music as a performing and recording musician, and I hope that I can continue to spread joy through my music for a long time to come.
On instruments he plays besides the violin:
I like to consider the human voice as an instrument also and not just an ability. That being said, I believe I have a great voice which I plan to explore later on in life, as I have learnt to try a bit of everything, while still keeping my focus on the main dream.
On recording his own songs and featuring other artists:
Covering or remaking original songs is mostly from a place of creativity and also an attachment to the original song. Sometimes I listen to a song and I feel so connected to it, and I just want to interpret it in my own way. Other times I just want to test my creativity. I definitely will put out original music. I keep an updated list of names I would like to work with, possible album names and song titles and also progressions of what my originals should sound like. So in all, it's a work in progress, while I continue to water the grounds with these amazing interpretations of original popular music.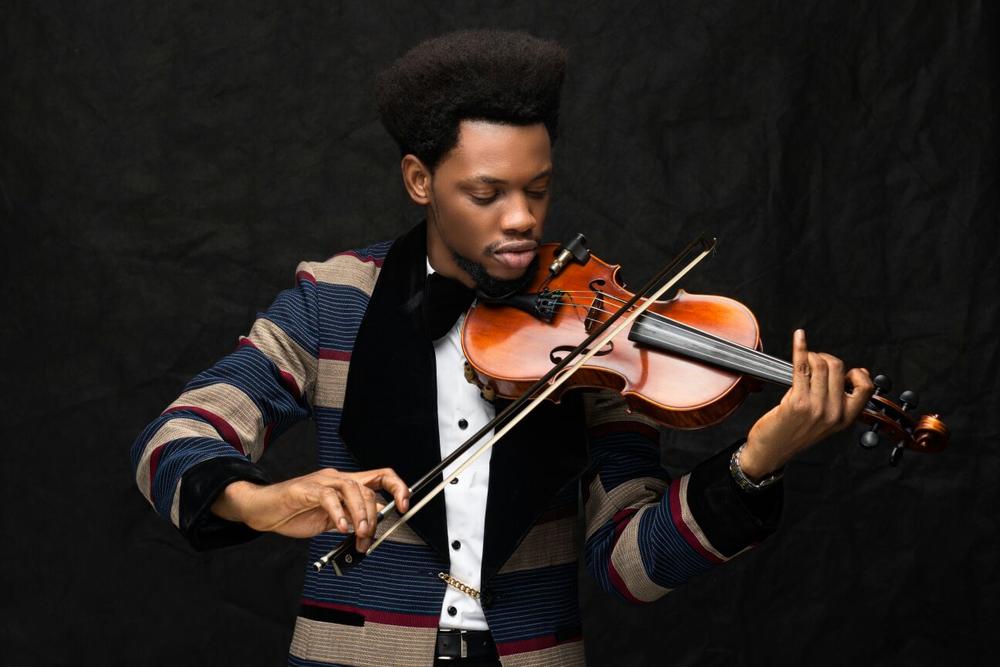 On instrumentalists (past and present) who have influenced him:
I have been influenced by so many musicians on different aspects of music, in it's art form and also as a business. A few of them would include: Karen Briggs, for her playing style and ability to entertain while playing the most difficult instrument in the world. I picked up the instrument after watching her.  Asa, for her refreshing sound and her choice to be different, in an environment that makes it difficult to be away from the norms. Davido, for his ability to stay consistent and not get lost in winning. it's easy to over celebrate a win, and forget to keep working. it takes great strength to move on quickly from your wins or even your losses, and continue working. Fela Kuti, for his amazing musicology and musical arrangements. The ability to have a sound likened to you (Afro Beat), is an admirable feat that every musician should crave – Creating a path in music that others could chose to follow. Yanni, for his ability to compose. One of the most prolific and soulful composer in the 19/20th century. Also, great violinists like Maxim Vengerov, Joshua Bell, Hillary Hahn and Itzhak Perlman.
On his plans for 2018:
I have plans which are currently in motion, to collaborate a lot with people in the arts. Not just in music, but also in other creative genres which would reveal a totally different style and sound to those who get to listen. I also plan to perform at more events, locally and globally.
On what he would be doing if he wasn't doing music:
(laughs) I laugh because I was asked this same question just a few days ago. I believe that I possess the ability to convince people. so I'd probably have taken extensive business courses and ventured into business management. There's also my childhood dream of wanting to be a lawyer, so yes. That too.