Michael Afenfia: Everything Great and Small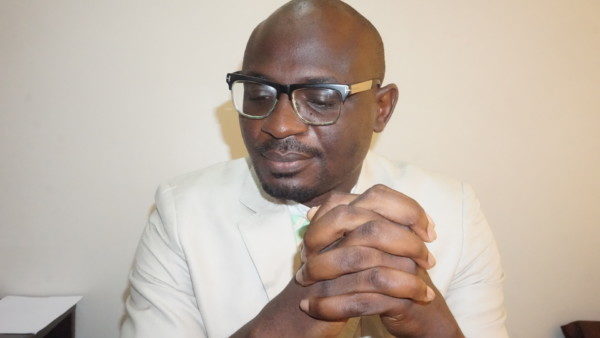 For some strange reason, a good number of persons ended their lives jumping off 3rd Mainland Bridge last year. For them, anything was better than being alive. I'm sure they weren't the only ones that felt that way though, but attitude and perseverance matters.
Me, I've purposed in my heart to begin the New Year on a positive note, why wouldn't I? I am alive. At the start of 2017, there was no way of knowing how the old year was going to end. For some, it may have ended as expected or even better, but even if it didn't I believe there's still so much to be thankful for.
On a personal note, I am thankful for going out and coming back home safely in all the several forms of transportation I travelled to near and faraway places. So many people did the same thing but they weren't so fortunate – it was car accidents, boat mishaps or plane crashes…but God kept us.
It wasn't always easy paying bills and fees and taking care of day-to-day expenses, but we didn't starve to death. In very miraculous ways, because even having someone to beg or borrow from is in itself a miracle, help came when we needed it the most and we didn't have to be disgraced.
We faced our own share of health scare when a very close family member discovered a lump in her breast. We prayed and fasted, but ultimately she had to do the sensible thing, which was to have it surgically removed. We booked the appointments and with our hearts in our mouth we drove to the hospital where she was prepared for the operation to take out the lump, but the doctors, already in their scrubs decided to take one last look before bringing out their knives. And lo and behold, the lump was gone! It happened to someone I know, so miracles didn't stop in Matthew, Mark, Luke and John. They happen even today.
I lost a couple of friends. They didn't die; we just didn't see eye to eye anymore on the things that connected us, but for everyone that took off, God brought more trustworthy and dependable replacements. I didn't ask, I wasn't looking; they just knocked on the door and viola!
On a bigger scale, the killing of innocent people by Boko Haram and herdsmen didn't stop. The looting and pillaging of public funds still went on in the country, if accounts from the papers and television are anything to go by. But being now in 2018, means one thing – it's just one more year until we are back at the polls and maybe this time we would be wiser and go for real change, and not "sloganism" disguised as change.
Our young people have the key in the form of their Permanent Voters Cards. Get yours. Use it. If you turned 18 after May 29, 2015, you are very important for the future of this country.  Politicians would want your vote and would do anything to get it – lie, steal, kill or pay. That is how powerful you are, so ask questions and take out time this year to learn about them and their antecedents, and Nigeria will be fine. The secret is to be thankful for everything – great and small.