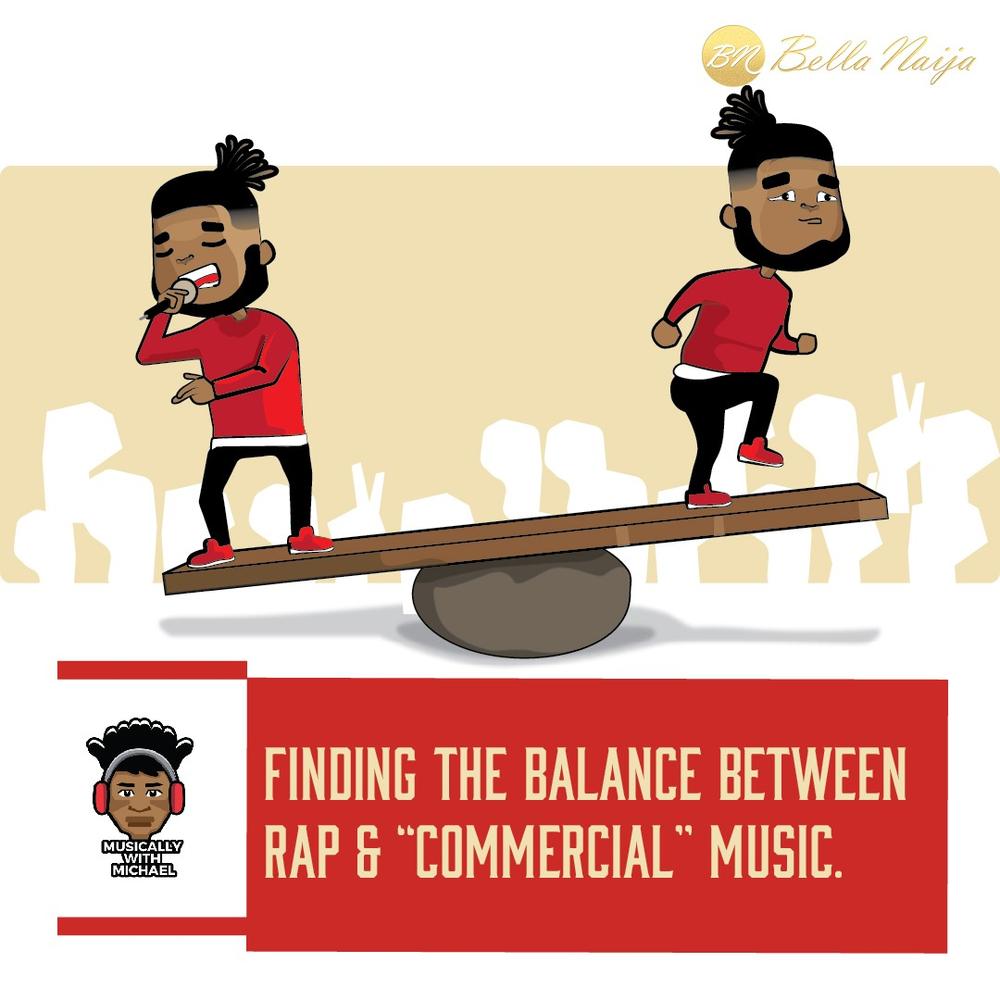 Happy New Year guys! This is my first entry this year and I hope to mark the register every week this year. That is 50 episodes right? I can do all things through Christ who strengthens me
.
Today I'll speak on a topic that was hammered on relentlessly last year while I kept mute because my views differed from other "critics".
Nigerian "rappers" were under attack last year for seemingly deviating from their chosen genre to create more commercially-tailored music. The major recipients of this backlash over the years are indigenous rappers like Olamide & Phyno for releasing "highlife" songs.
Let's backtrack a bit to the meaning of rap as obtained from Wikipedia which means "a musical form of vocal delivery that incorporates "rhyme, rhythmic speech, and street vernacular". Of course we can argue that you don't need to "commercialize" to use "street lingua" in your music, however the point here is once you have rhythmic speech, you are more or less good to go. Music differs from culture to culture. The Brits have rap as well but they call theirs "grime" because it infuses a bit of dancehall & reggae. The same way a rapper would find it hard to push his music in Nigeria is the same way his counterpart in Latin countries will find it. It's not rocket science, it's the culture which has been imbibed into a lot of us from our tender age.
We can make a case against the musicians when they put out music with questionable lyrics, that is a different ball game. However, you can't blame them for giving the public what they want while also trying to satisfy their core fanbase. There's no doubt we have talented rappers here who can hold their own against their counterparts from other countries. The problem is will their core reach appreciate the hardcore rap. The only rapper who has really attained A-list level with hardcore rap is M.I and he is very strategic with his features right from his first album. He picks the very best of the best pop and afrobeat acts. Rap fans who grew up listening to 2Pac, Biggie Smalls, Nas, JAY-Z expect their own rappers to toe their line but forget that the aforementioned guys grew up in the very environment where rap music started. They are the same people who will not dance to rap songs in the club but bust "Shaku Shaku" when "Penalty" comes on in the club.
In conclusion, the solution is understanding everyone's stand and finding a compromise; finding that balance between hardcore rap and commercial. The rap albums which have achieved that compromise for me have been M.I's three albums, Vector's "Lafiaji", Olamide's first four albums, all Falz' albums to name but a few. Rappers are people who need to eat as well and should be free to go "commercial" with their sound. However, they should also understand that they have a core fanbase to satisfy. We should be able to find that balance, define and give a name to our own hip-hop.
Yours Musically,
Michael.