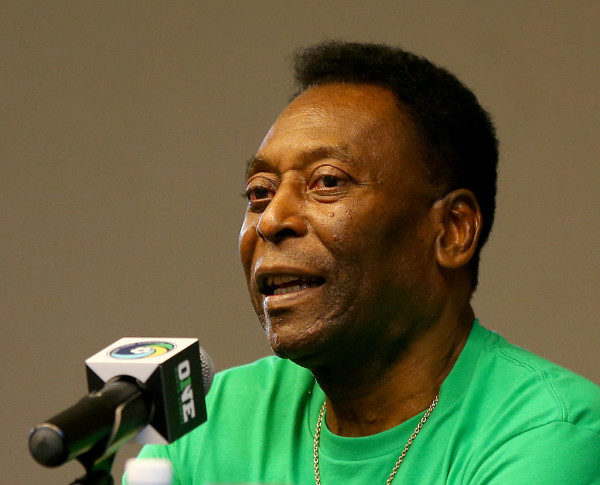 Footballing legend Pele has been said to resting at home as news of his collapse and hospitalization have been dismissed by his spokesperson, BBC reports.
The 77-year-old Brazilian had pulled out of an appearance in London in a dinner held in his honour by the Football Writers Association (FWA).
The FWA had released a statement to announce his withdrawal, saying:
In the early hours of Thursday morning, Pele collapsed and was taken to hospital in Brazil where he has undergone a series of tests, which appear to point to severe exhaustion.

He remains on fluids while doctors monitor his recovery. Thankfully, there is no suggestion of anything more serious than exhaustion and everybody at the Football Writers' Association wishes Pele a swift and full recovery.
Pele's spokesperson, Jose Fornos Rodrigues, has however dismissed reports of his hospitalization as "fake news," saying the legend only needed rest. He said:
He just didn't want to make a long and stressful trip to London, in and out of who knows how many planes and airports. That's all.