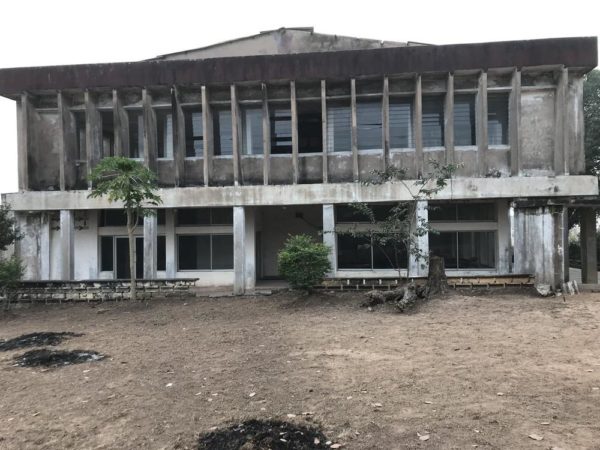 A Twitter user @UbaSocrates has shared a story about a library in his hometown in Abiriba, Abia State which was opened in 1979.
The Akanu Age Grade Divisional Library, Abiriba, was commissioned by the then Military Administrator of Imo State, Colonel Sunday Ajibade Adenihun in 1979.
Uba, telling the story, said his mother remembered studying at the library in 1982, and was state of the art in its heyday.
The library, like a lot of things in the country, have suffered from obsolescence and poor maintenance. And although it is still functioning, with a maximum of 5 or 6 visitors a day, the library, in Uba's words, "looks like it's suffered a hurricane."
To renovate the library, bring back some of its former glory, Uba has launched a GoFundMe campaign.
See the story of the Akanu Age Grade Divisional Library, Abiriba, below: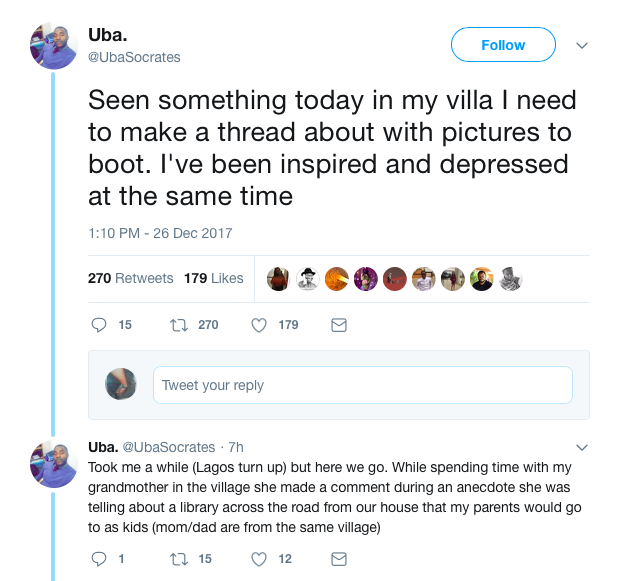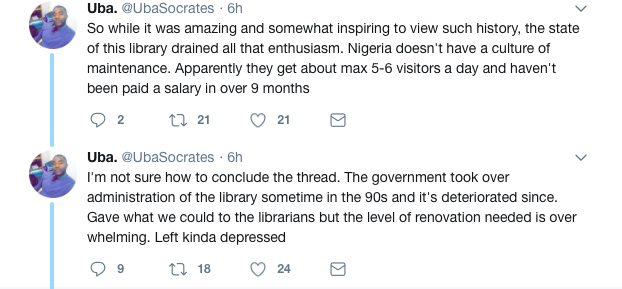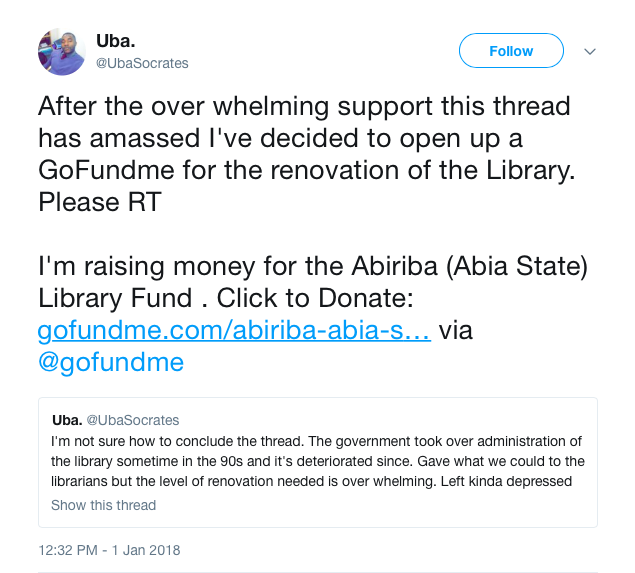 The thread can be viewed here:
Seen something today in my villa I need to make a thread about with pictures to boot. I've been inspired and depressed at the same time

— Uba. (@UbaSocrates) December 26, 2017
Photo Credit: @UbaSocrates