5 Home Products that Are Toxic to the Environment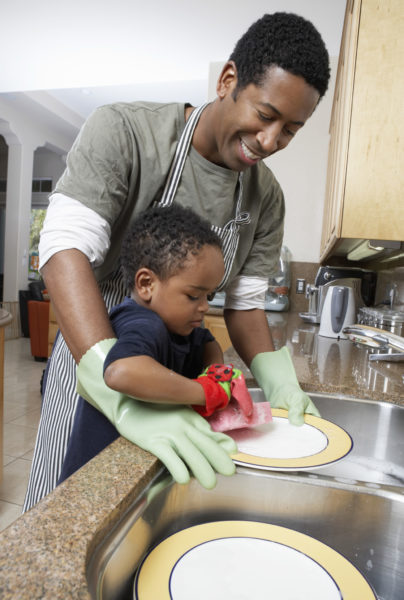 It is hard to imagine that some of the products you use at home are harmful to you and the environment. However, according to environmental experts the average household contains about 62 toxic chemicals. You see the tiny warning sign at the back of the product with the labels like "Warning!" "Flammable!" "Toxic" but you shrug it off because, if it's really that bad, why is it on the shelf at the store? Right? You have some of these products in your bedroom, kitchen, pantry, living room …and they are quite potent.
The truth is, while these products may not be immediately dangerous to adults, small children and pets -because of their size- are especially vulnerable when exposed to the chemicals they contain at high levels. They slowly affect the environment negatively.
To help you identify some of these products and know how to manage them, or what safer alternative there may be, we have selected the five most common product/ items you're using at home that are toxic and harmful to the environment.
Cleaning products
This is perhaps the most obvious. You are probably aware that many of the cleaning products that you use often, including window, kitchen and multipurpose cleaners; polishing agents for bathroom fixtures, sinks and jewellery; also glass cleaners, scouring powders, toilet bowl cleaners, mildew, e.t.c. have harmful chemicals in them. The labels on most of them contain a list of chemical ingredients that are clearly toxic. While they may not be lethal at first, it could build up enough or cause enough harm in your body over time that it triggers some kind of disease. To prevent this possibility, it would be preferable to use natural products like baking soda, soap powder, Borax, vinegar or lemon and hot water as they work just as well without covering your home in toxic chemicals. They also ensure you save money and time shopping, and also customize products to suit your needs by using different natural ingredients.
Air fresheners
Everyone loves the idea of their home smelling nice and fresh, and the easiest way to achieve that is by spraying air fresheners at intervals. But like cleaning products, air fresheners (when used excessively or in an airless space) release toxic levels of pollutants. Think about it, why do you feel dizzy sometimes when you have over sprayed the air freshener in your house? When you inhale these toxins, they flow into your blood stream and some have been linked to reproductive problems. Rather than opt for these artificial air freshners or synthetically scented candles with chemical that may adversely impact your health, try using start using eco-friendly, green cleaning products or baking soda and white vinegar. They work quite well as odour absorbers.
Non-stick cookware
Non-stick cookware is actually really expensive and that should mean that it is the best, right? It's not only pretty to look at in the kitchen, it makes cleaning up super easily. You only need to rinse off or at most use a soft sponge. But while it has its perks, at high temperatures the element that makesit non-stick, gives off a toxic gas that can be harmful as it has been linked to reproductive problems and other health issues such as cancer. Rather than use non-stick utensils that may scratch and chip off into your food and poison you, try using non-stick oil sprays such as olive oil when cooking or use stainless steel cookware.
Plastic containers / bottles
Plastic containers and bottles are cute and great to store food – solid and liquid, but they are fabricated with certain elements that non-biodegradable and can that can be toxic, hazardous to the humans. An example of one of the chemicals used in making these plastics are phthalates. They can interfere with the body's endocrine system to cause adverse developmental, reproductive and neurological effects. Luckily some plastics are now being made BPA-free to douse its negative effects. But it helps to avoid them completely and instead opt for bottles or containers made with glass instead.
Mattresses
If you were asked to mention some of the possibly toxic items in your home, the mattress will probably not make the list. But believe it or not, many mattresses have high levels of a potentially harmful compound called PBDEs which has been linked to brain and reproductive damage, decreased sperm quality and thyroid problems. This is serious as normally, we spend a lot of time on our mattresses. Before you buy a mattress, ensure you check it to be sure it is not a PBDE mattress. Also, ensure you buy from reputable companies.
Photo Credit: Photographerlondon | Dreamstime.com