Alexander Ndace: Highly Captivating, Socially Conscious… A Review of Mr. 2Kay's "Elevated"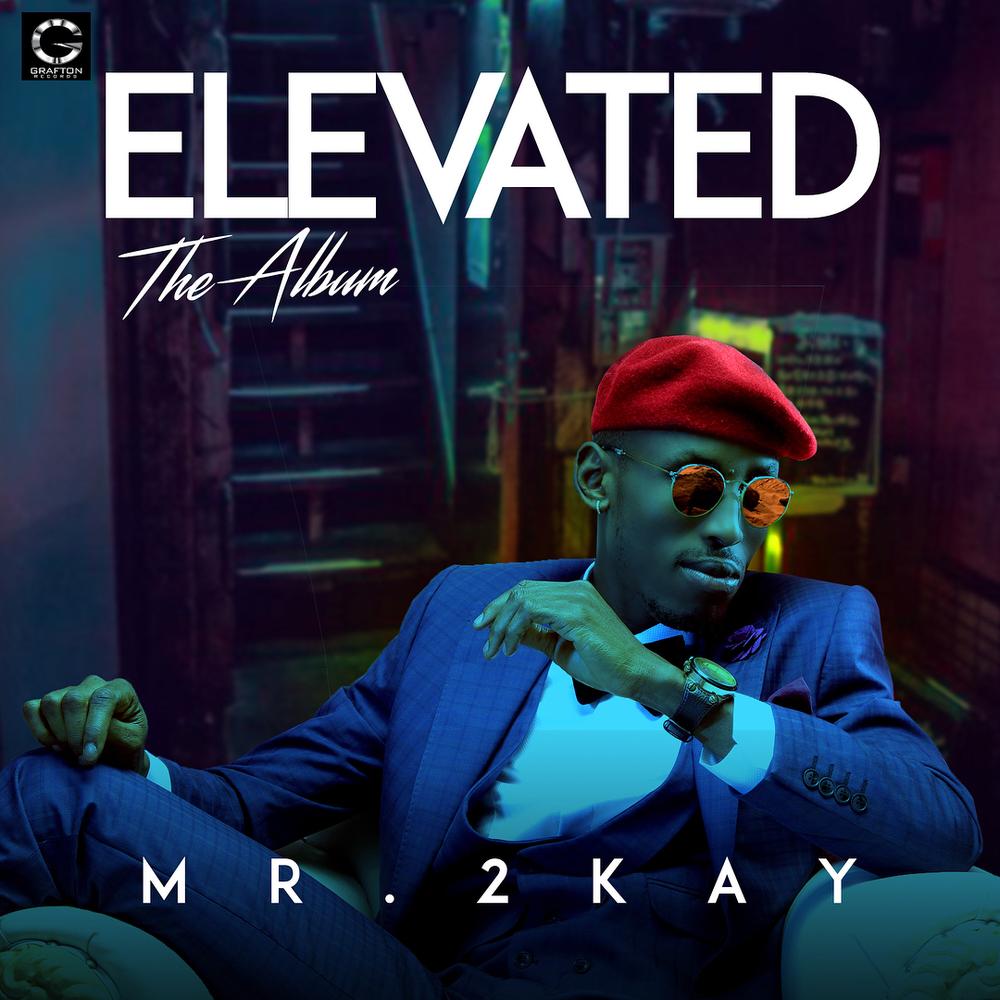 Artiste: Mr. 2Kay
Album: Elevated
Guests: Efya, Idahams, Reekado Banks, Lil Kesh, Cynthia Morgan, Harrysong, Peter Ajani, P.R.E
Record Label: Grafton Records (2018)
Duration: 55 Minutes
***
After the Grafton Records front man teased us with many promotional moves late last year, the pre-order goody bags from Boomplay digital platform and making us anticipate the Elevated LP, the fans can finally breath.
Born Abinye David Jumbo in Port Harcourt, Rivers State, Mr 2Kay's rise in the music industry came at a point when Southern Nigeria was quite lagging in representation in the industry.
Closely under the tutelage of Tonye Ibiama (C.E.O of Grafton Entertainment), Mr 2Kay rose and cemented a place in the industry. Occasionally releasing singles and appearing in features, he started to perfect his skill. In 2015, his single Bad Girl Special (Remix) which featured Seyi Shay and Cynthia Morgan was nominated in the 'Best Reggae/Dancehall single' category at Headies 2015 awards; the highlight of his career so far.
In October 2017, the industry was turned upside down by the news of 2Kay's battering and robbery attack in his hotel room at Eko Hotel and Suites, an incident which was allegedly spearheaded by fellow Port Harcourt bred artist and colleague, Burna Boy. This pushed plans for the album release back as the investigations are still ongoing.
The Afro-pop Singer currently under contract with Grafton Records released his highly anticipated album on February 9th, 2018.
Track by track, these are my thoughts about all 16 songs on the album:
Intro
In a look-alike of late Maya Angelou's popular poem "Still I rise", the intro gives a bit of spoken word about Mr.2Kay's biography- a captivating way to introduce the album.
Pray for me
A complete melody that encompasses prayers and supplications to give the vibe of keyboard that gradually rises to appreciate a slow Afro-beat genre. Mr. 2Kay must have been conscious when he recorded this.
My Lover (featuring Efya)
With gratitude for his lover and sweetheart, Mr.2kay sings praises on a mid-tempo beat with Efya sprinkling the calmness of her vocals on the bridge to spice the loving environment Mr.2Kay created right from the beginning of the tremendous composition.
Die for you
This is another body of work that saw Mr. 2Kay craving love and lust on a deliberate and sluggish beat. The beat allowed him pour his affection for the woman from East Africa, to his delight.
Belema
Though, Belema is already acquainted with us, the Singer did not see any rationale as to why he should not stamp the widely accepted single on the album. The melody delivers an affectionate effort of an Afro-beat.
Bad Belle
Mr. 2Kay dubbed an abridged version of a Fela instrumental, expertly raised by the bass and drums. He shot lyrics at acts of envy and enmity to complement the results of hard work.
My Money
I feel Mr.2Kay decided to tap into his 2015 popular classic, 'Who No Like Better Thing' which featured the The Jonsers. The tune gives an insight that comes with denial, heartbreak and disaapointment, especially when lucre is involved. The production was boosted by keyboard that was intensified with transcending heavy bass.  The song dug a hole in me because it is relatable.
Your Body  
'Your Body' is an upbeat tune that saw Mr.2Kay lusting. This tune brings certain confusion and made the song lack direction. I feel he was trying to have fun thereby losing direction at a point. The production is quite catchy, though.
God can bless anybody (featuring Idahams)
A dual combination that was evident in the production and chemistry – Idahams talent in production was essential in the success of the tune. The mid-tempo melody is a n excellent piece which debates the two's rise to fame. The song is actually relatable to everybody who went through struggles to get to the top in all works of life.
Take you home (featuring P.R.E)
'Take you home' praises acceptance and reality in relationship. Mr. 2Kay takes it up a nudge by employing veteran P.R.E in a bid for add-on add flavor to a love anthem.
Banging (featuring Reekado Banks)
This surfaced online few days before the album hit the streets and digital music sites – a strategic way to anticipate the L.P. Banging is a typical mid-tempo Afro-beat that saw Mr. 2Kay and Reekado Banks trading lines materializing to a club banger.
Sempe (featuring Lil Kesh)
Sempe has the elements of Afro-beat and highlife distinctively mixed in a melody. Mr. 2Kay sings while Street crooner, Lil Kesh brings his A-game to deliver a street anthem. I envisage a party tune, already.
Life
Mr. 2Kay soulfully sings on a slow beat that was highlighted by guitar strings. Life sees him preaching about fun and nonchalance. The coolness 'Life' brings must not be missed.
Body of a Goddess (featuring Cynthia Morgan)
Mr. 2Kay raised the bar by jumping on a carribean-ladened instrumental with the assistance of Cynthia Morgan to give us a party melody. This is a tune that is able to spice up the mood of his fans as the L.P. approaches closure.
 Money Na Man (featuring Harrysong)
Mr. 2Kay calls on Harrysong as the two addresses one of the subjects of the album, money. The two sang the highlife melody in an impressive manner.
Belema Sax version (featuring Peter Ajani)
The 'Belema sax version' saw Saxophonist, Peter Ajani doing most of the work. The sax version ends the L.P. in a rather low-key but enchanting mood.
---
The Elevated LP is evidence that Mr. 2Kay received backing and total support from his management. He also took time in releasing this body of work. Although, Mr. 2Kay was totally aware of the norms of the Nigerian Music lovers – Afro-beat and Afro-beat, he still managed to pull off the highlife genre in a rather fascinating approach.
Concisely, the album addressed social norms and emotions such as love, denial, and heartbreak. Mr. 2Kay's sole effort in some of the tracks without features was impressive – showing the manpower and perfection the craft of music needs, with the ability to stand-out without assistance from colleagues in the industry.
Rating: 7/10
---
This review is solely the opinion of the contributor and does not reflect BellaNaija's views in any way.