In what is reportedly a common occurrence, suspected child traffickers on their way to Saudi Arabia were apprehended by the police following a tipoff.
Twitter user @survivor17 shared the story, telling how she arrived at the airport to pick up her laptop, but encountered the story of the 15 underaged girls instead.
The girls were accompanied by adults and were being "exported" to Saudi Arabia for prostitution, she learned.
Read the story below: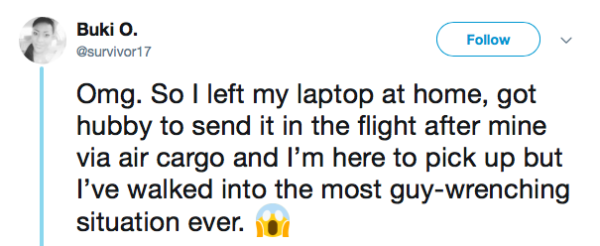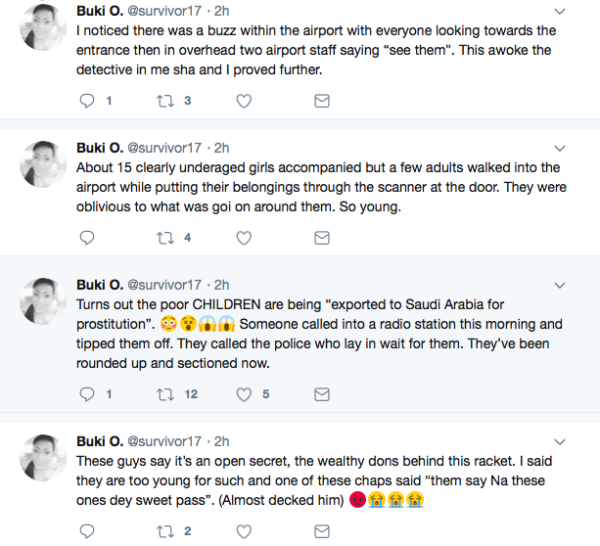 After sharing her story, another Twitter user @Mr_Edgal came with his own experience, witnessing firsthand other cases of underage girls traveling outside the country, chaperoned by an adult.

What's sad is the event is "regular programming" in our airports, people knowing but deciding to ignore whenever the girls with their assigned adults walking past.