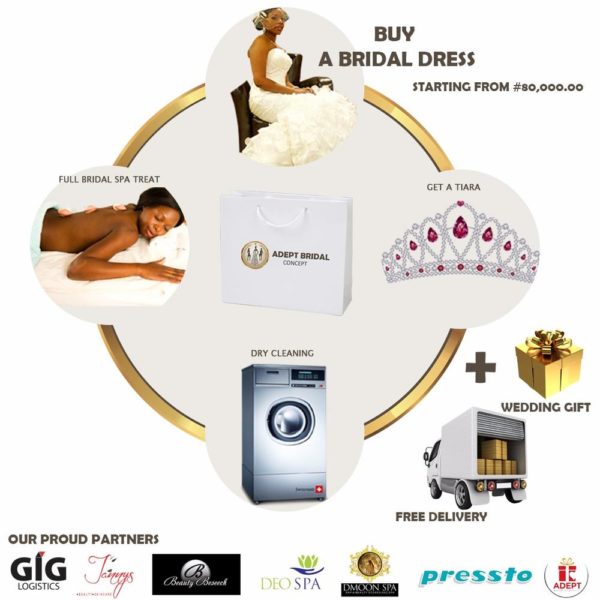 Brides-to-be, get in here!
The growing pressure to turn your wedding into an experience keeps increasing, thus, the need to join forces by teaming up with other businesses to give the "experience" every bride desires at optimal.
Get any of our Bronze, Silver, Gold, Diamond or Platinum wedding dress package from as low as N80k and enjoy the cycle.
Follow Adept Bridal Concept on Instagram and send a DM, call or WhatsApp 07061984820.
—————————————————————————————————————————————————————————————
Sponsored Content