God barred a Pastor's Wife from Entering Heaven because she does not Pay Tithe – RCCG Pastor | WATCH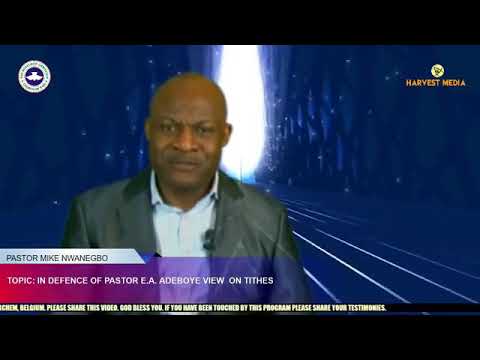 A pastor with the Redeemed Christian Church of God (RCCG), Mike Nwanegbo has reigned in on the issue of tithing.
Nwanegbo, in a video shared on YouTube, said that it was important that people respect the opinions of others.
He said Pastor Adeboye's comment that people who do not pay tithe will go to hell was aimed at his "spiritual children."
One needs to hear Adeboye's full message to fully grasp what he was saying, Nwanegbo added.
On the issue of tithing, he said it is a personal decision.
He added that just recently, a pastor friend had told him that his wife saw a vision where she was barred from entering through heaven's gates because she did not pay her tithe.
See the video below: