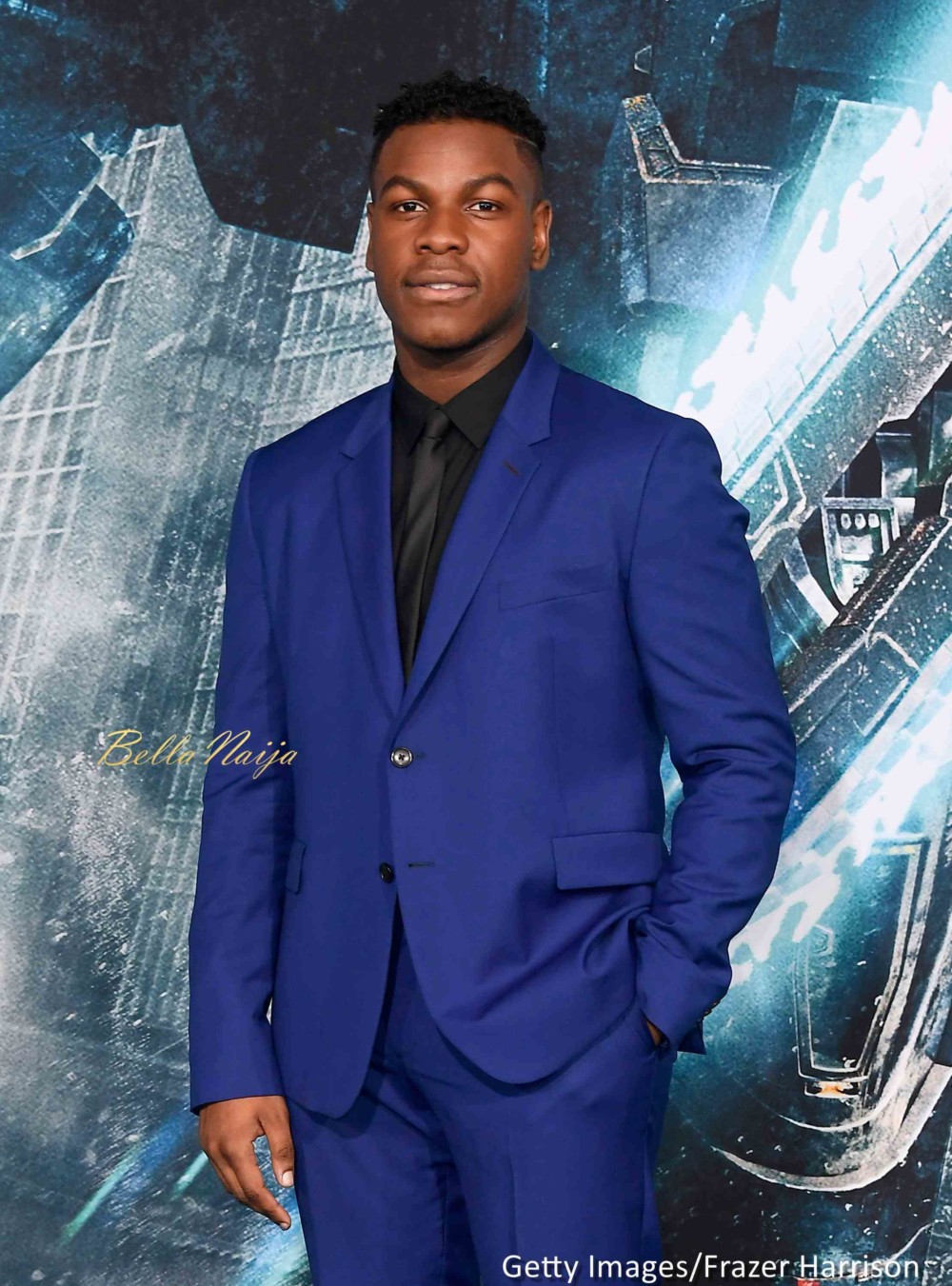 Nigerian-British actor and producer John Boyega has had quite an astronomical rise to stardom evident with his appearance in the Star Wars franchise and also co-producing the recently released Pacific Rim Uprising.
In this interview with ELLE's Mickey Rapkin, John discusses the Pacific Rim movie at length, his character, why he named his cat after an X-Men character, and more.
Read excerpts below;
On Pacific Rim preaching unity among countries despite its Sci-Fi nature:
That really is the big message with it. The best sci-fi is subtle social commentary.
On why the movie is so personal to him:
There was something quite intriguing about the epic effects, the world that Guillermo del Toro built up. But also the characters. I've always just been after interesting projects told from an interesting perspective. I don't want to see the handsome guy saving the world. I want the leading man to be a man—someone raw, someone who is grounded.
On his character in the movie:
[Laughs] I designed Jake—from his haircut to his look. I always wanted to redefine what a leading man is. Jake is cocky. When you're young and you get your first hint of facial hair, and you keep that one strand growing, even though it's not growing properly.…
On what he learned from Carrie Fisher:
Be who you are, and let the world judge you how they will. Her freedom gave me strength to say, "I don't care what you guys think. Because for you to have an opinion on me, I must have made it to a certain point."
On naming his cat after the X-Men character "Logan":
Yes. It was based on that. When I got Logan, he had a bone problem. His bones were very weak; even the way he was sitting in the basket looked a bit odd. I thought, "Okay, cool, he's probably going to die soon anyway. I'd love to get the responsibility factor." I'd started living by myself. I thought, "You know what, it's getting lonely in here. I need another species at least. I'll get a cat." Then his bones had problems. But as he got older, he started to get stronger—and his bones healed themselves. He reminded me of Logan. [Editor's note: The cat passed away after this interview. RIP, kitty.]