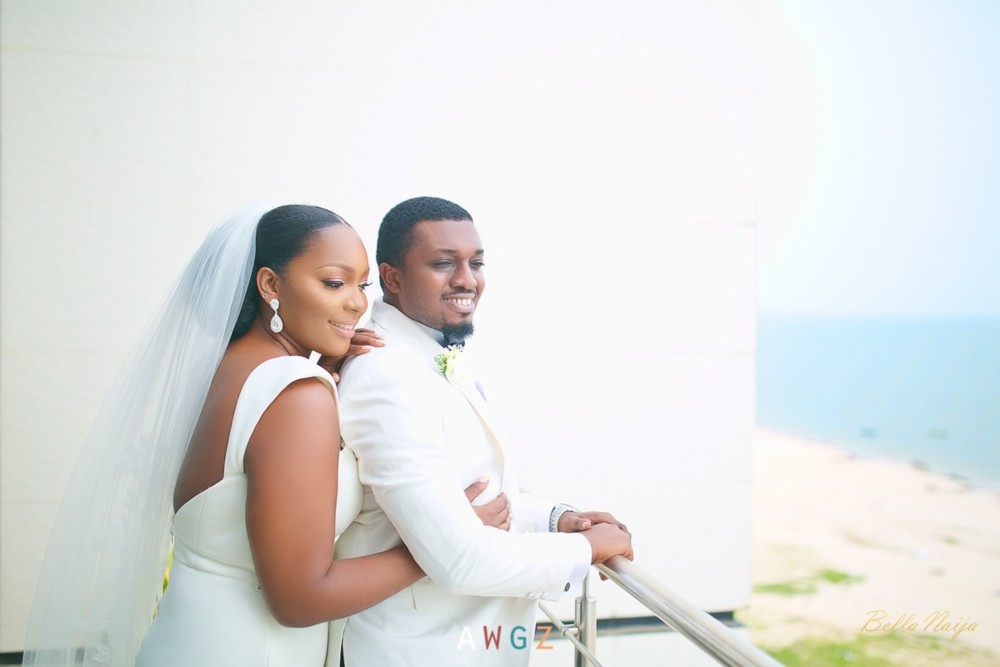 BBN Wonderland bride Tracy who is the founder of Smoothies Express tied the knot with her love Samuel in a gorgeous intimate outdoor wedding ceremony. The couple met when they were serving during NYSC.The moment the groom saw his bride, he knew she was the one. He had one task in mind, to make her realize it. He definitely did. After a couple of dates, he asked her to be his girlfriend and from that day, they began their forever journey. You will love the couple's individual version of how they met.
Here is a little backstory of how they met.
BellaNaija Weddings wishes the couple an amazing lifetime of love together.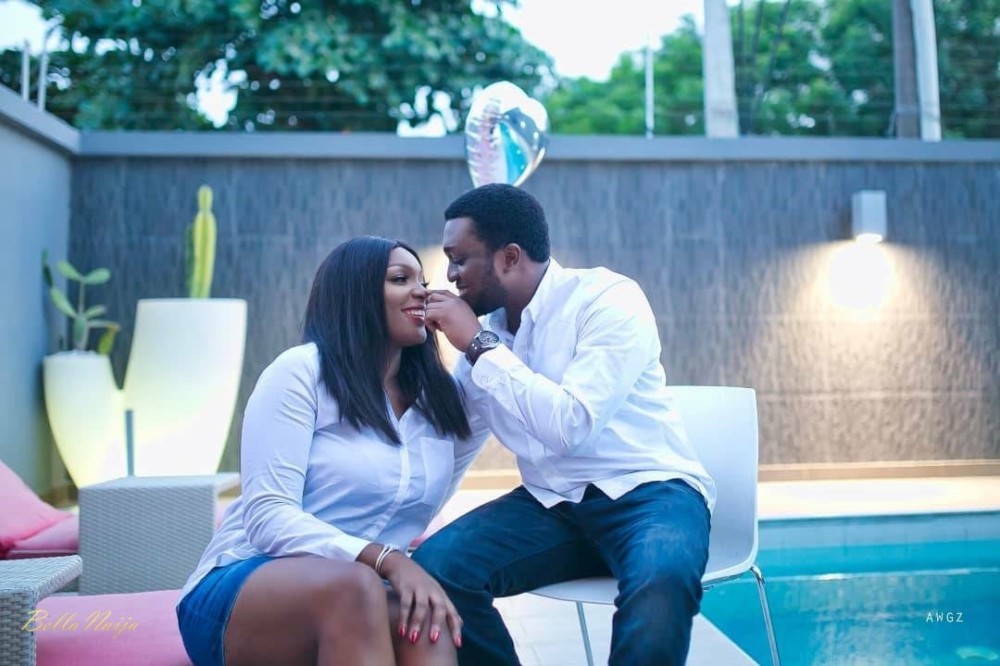 How We Met
By The Bride, Tracy
Sammie started calling me sometime in 2012. I was not sure how we had met before or how he got my number but he told me it was sometime during NYSC. He continued calling me scantily over the years, sometimes once in three or four months. Funny thing is whenever he decides to call, he always had to reintroduce himself again and we ended up chatting for a long time. I just knew him as Sammie from Port Harcourt that met me at NYSC and called me every once in a while.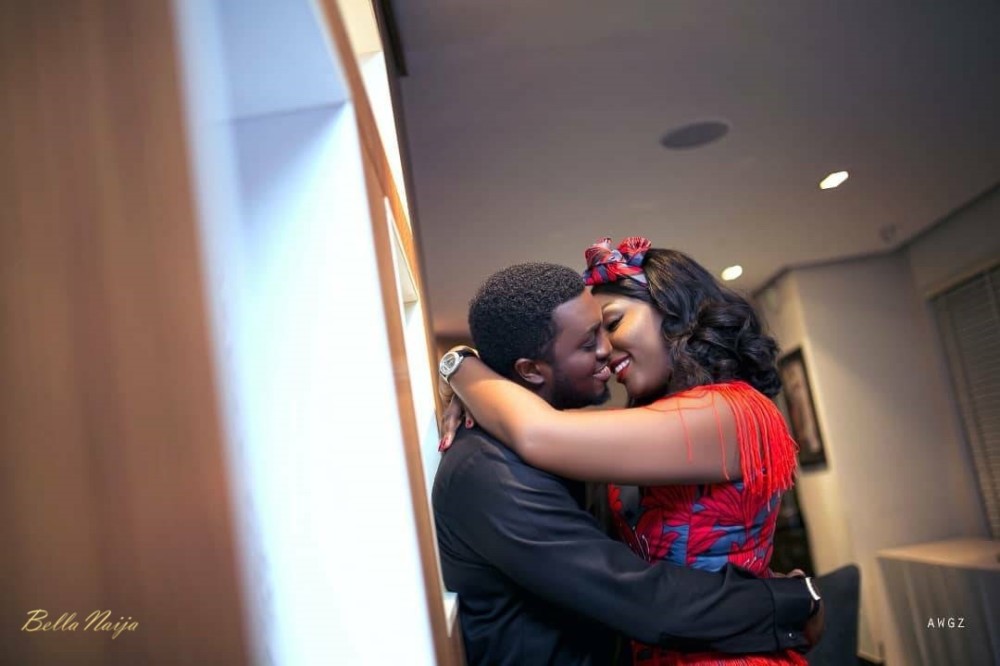 Fast forward to July 2016, he calls me that he is in town (Lagos) and would like us to meet. I was curious about putting a face to my longtime friend/caller. So, I went to see him at his hotel. I recall only speaking with him for a few minutes as he kept up going in and out of meetings. After this visit, I was so sure we had never see again as I saw him as someone that was a workaholic.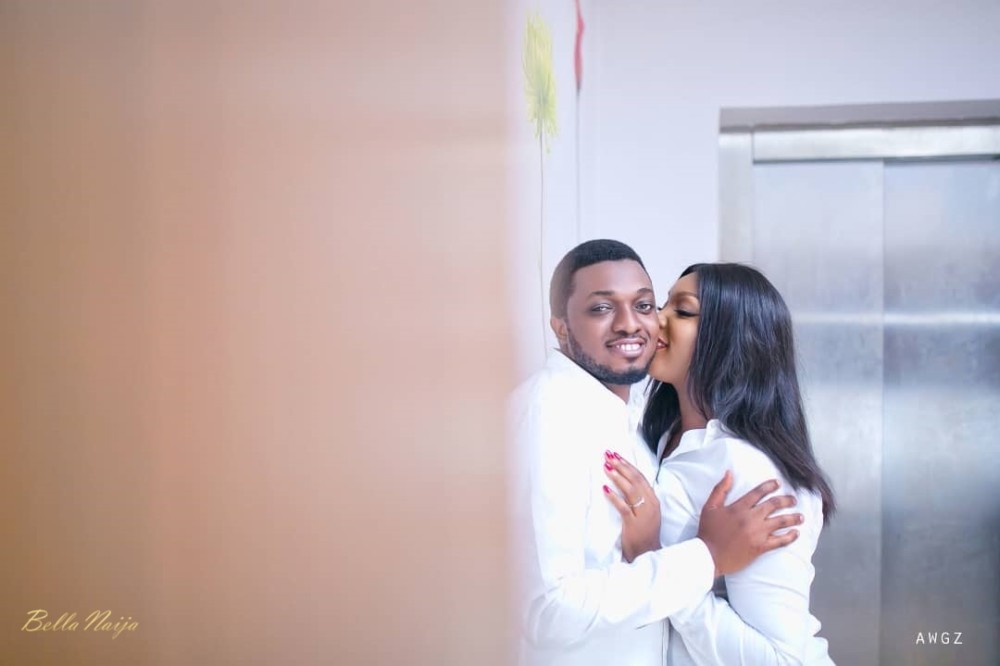 After the visit, Sammie kept on calling and this time every day. He soon made his intentions known to me and I accepted to date him after our second date. This time, I had his undivided attention. I got to know him more over the months and fell in love with him. He showed me the true meaning of being a gentleman and how much he cared for me.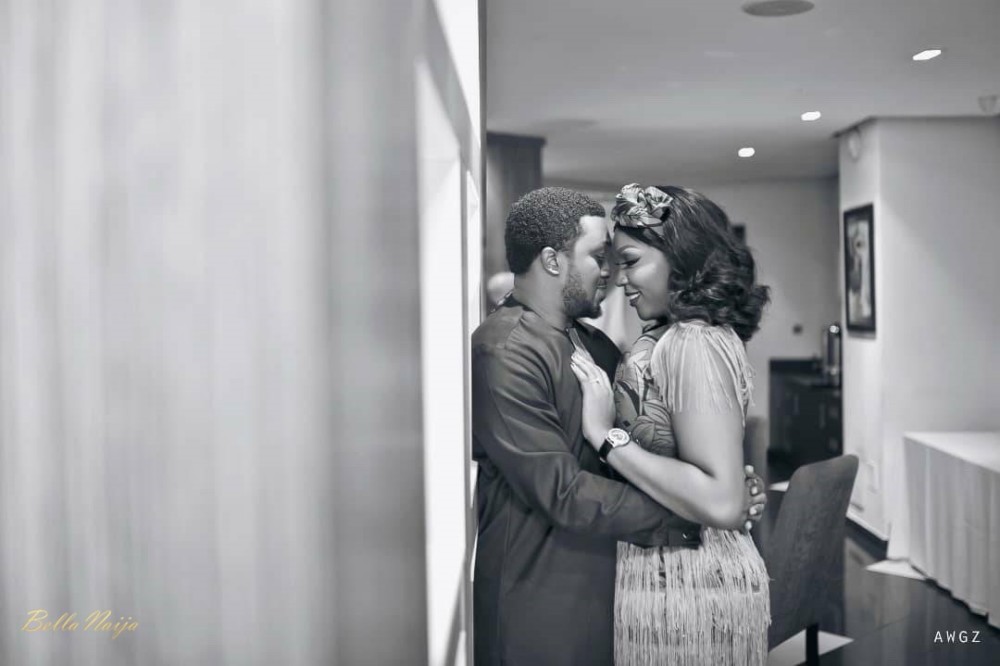 Our Proposal Story
He asked me to marry him in September the following year. It was a very private proposal and a genuine moment literally at the car park of a restaurant after date night. I am more than excited to spend the rest of my life with him. He has won my heart completely and forever… my Champ!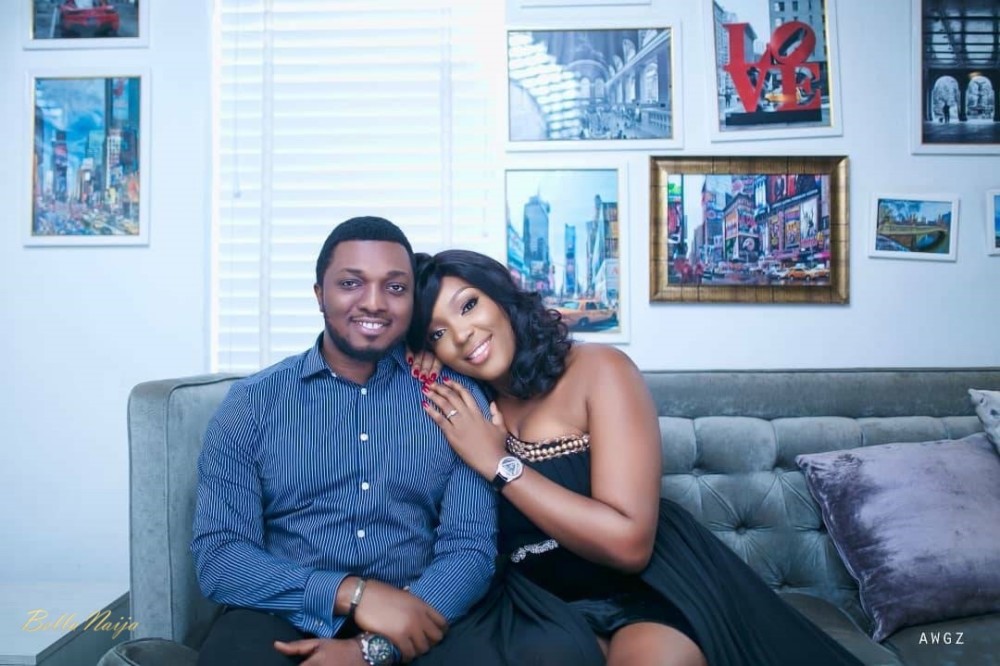 Samuel's Version
I met Tracy the first time with her friend during NYSC where her friend introduced her to me. Her beauty and height caught my attention immediately and she easily stood out amongst the crowd. I later went ahead to steal her phone number from the NYSC Yearbook and kept in touch with her. At first, she was very unfriendly every time I called her.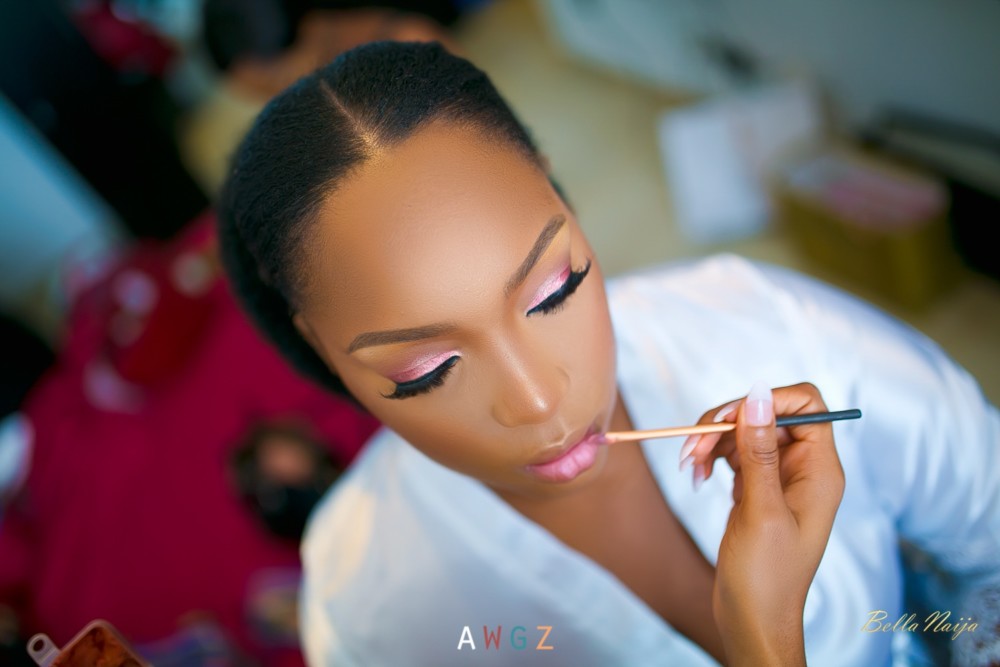 Fast forward to 2015, I stopped in Lagos on my way to Gabon for work and I called her again. She insisted I bought Smoothies from her business (Smoothies Express NG). I bought the Smoothies and after which she started being friendlier to me, lol. We started talking every once in a while after then.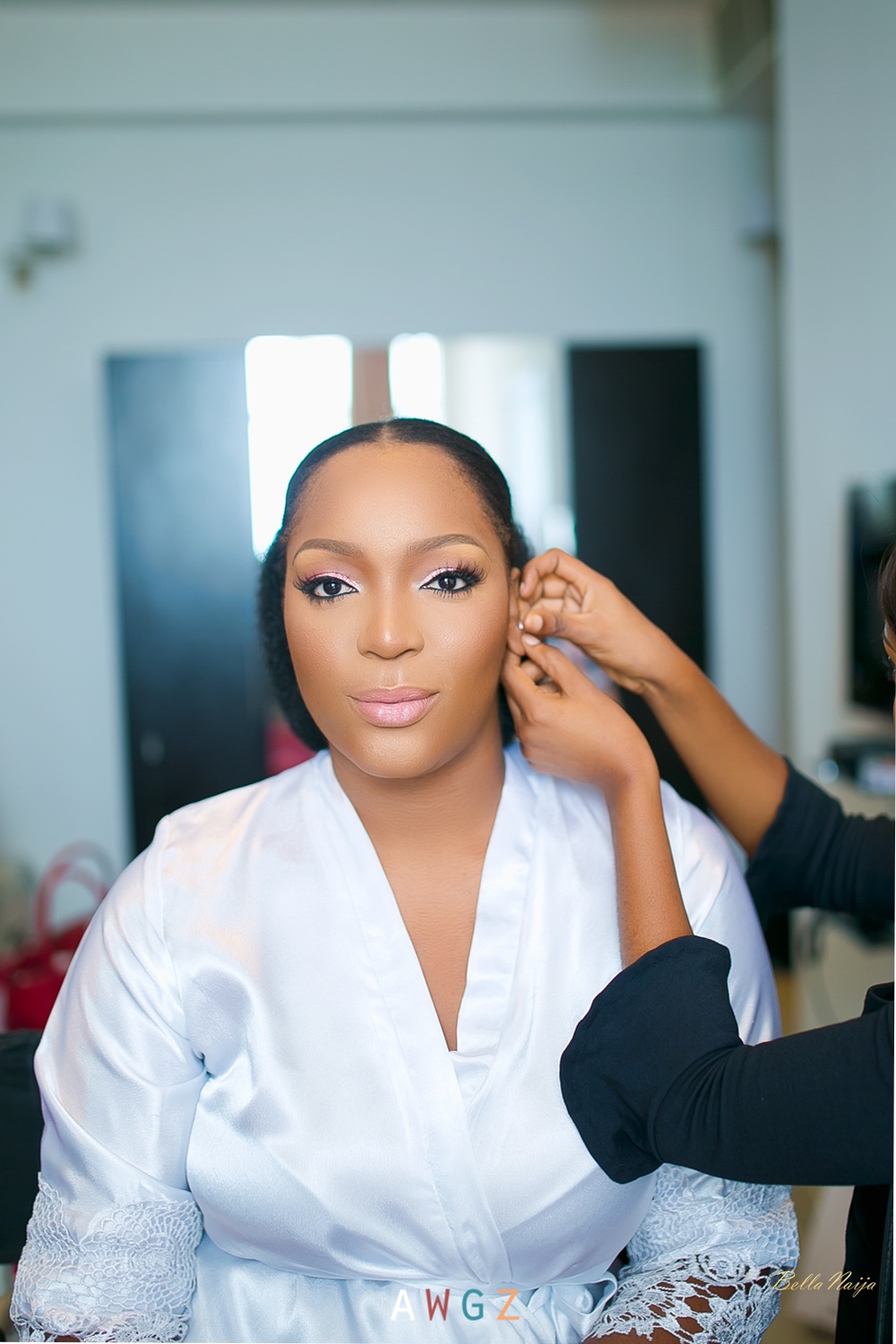 In July 2016, I was in Lagos for work and I asked her out. I immediately I saw her again I knew I had found my wife and it was only a matter of time needed to get to know and convince her. I asked her to marry me the following year and that was the best decision I have ever had to make as a man. She completes me.
White Wedding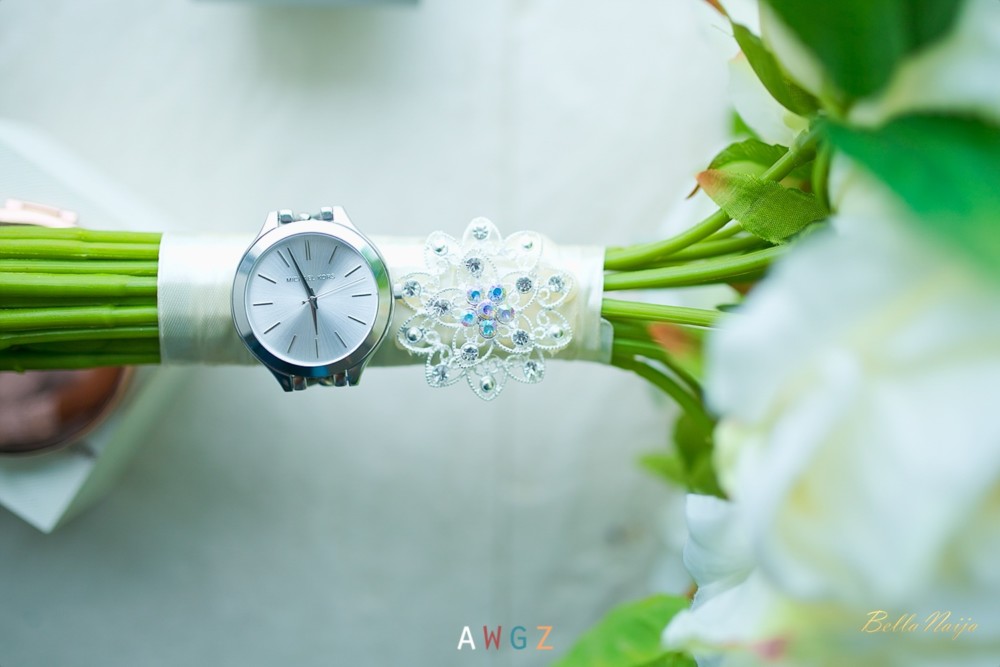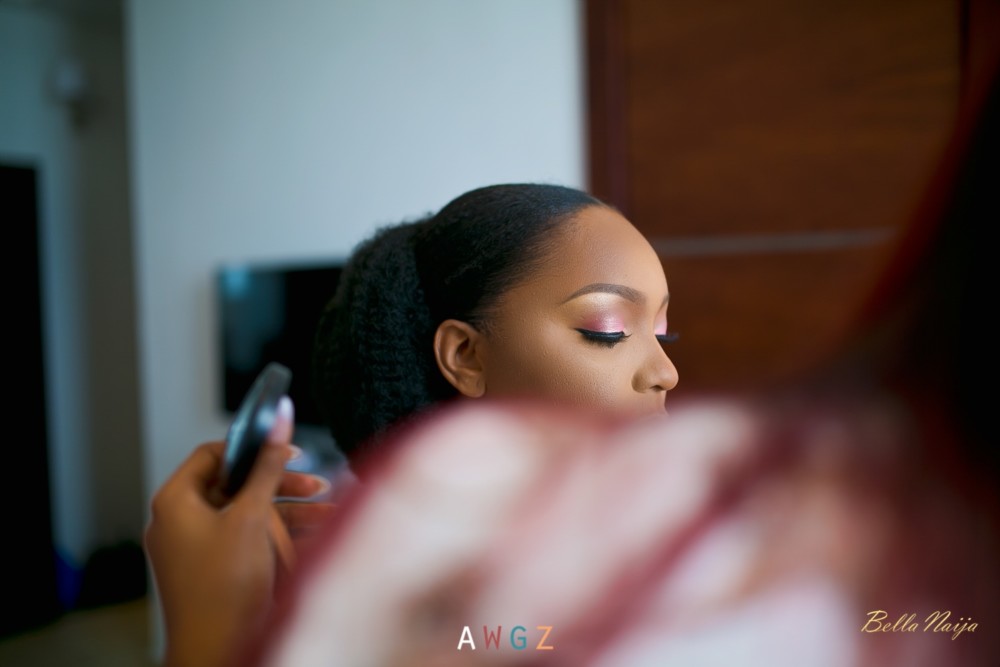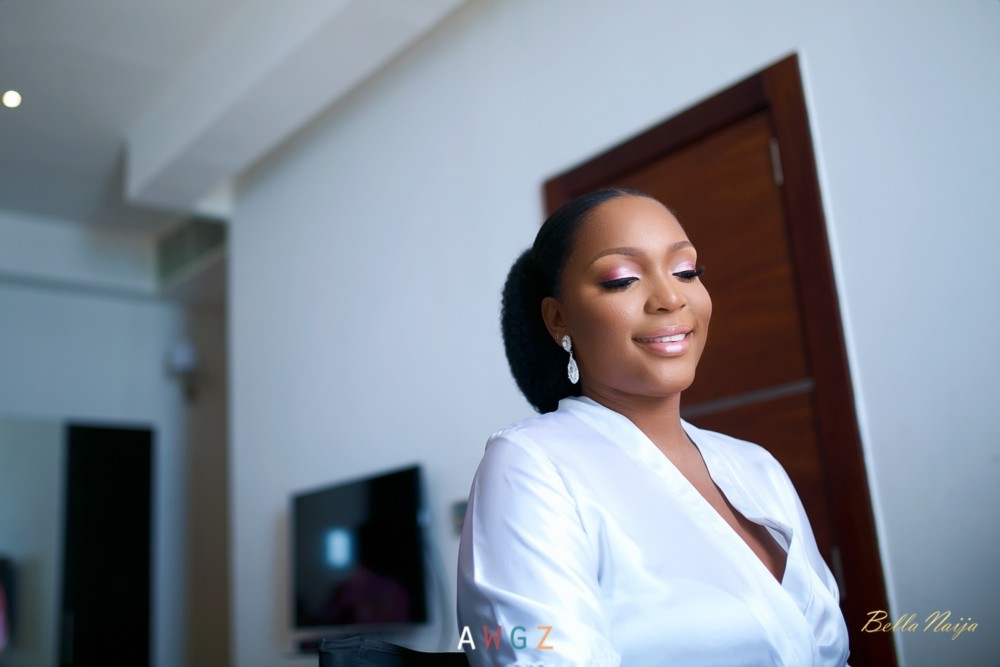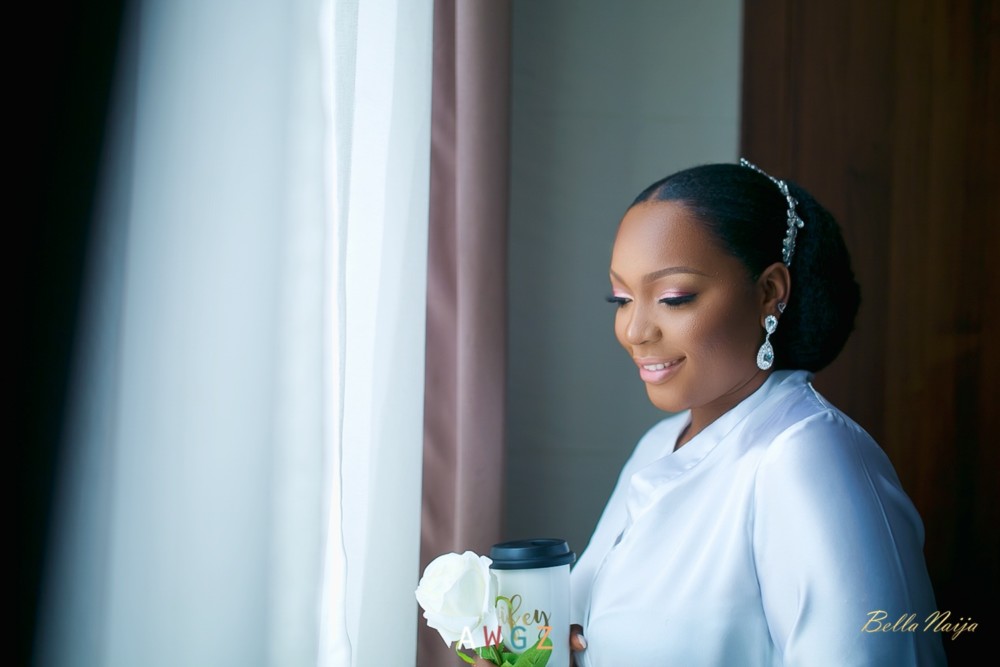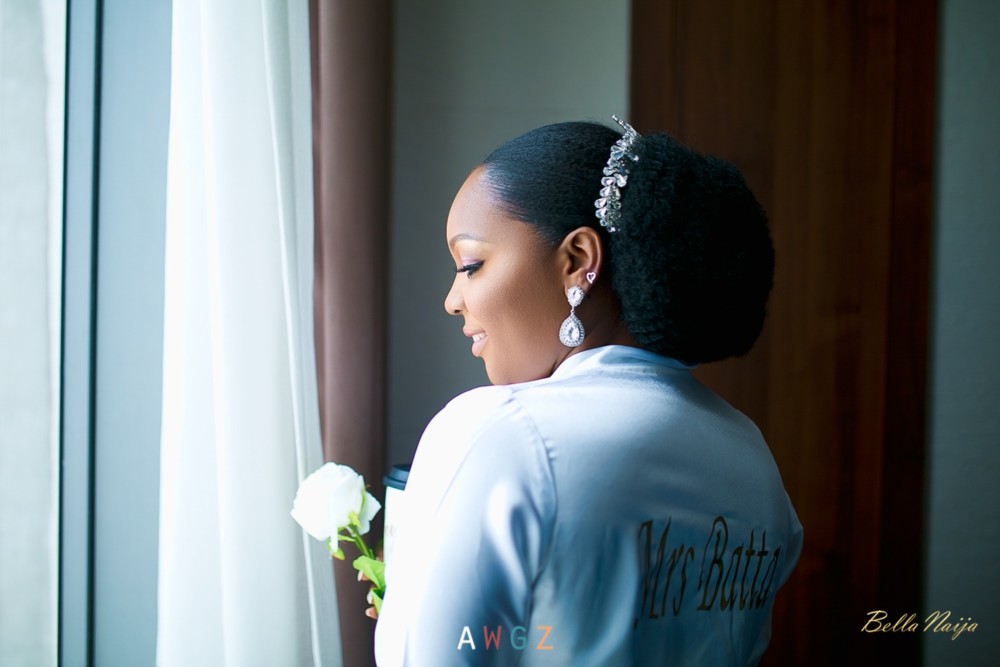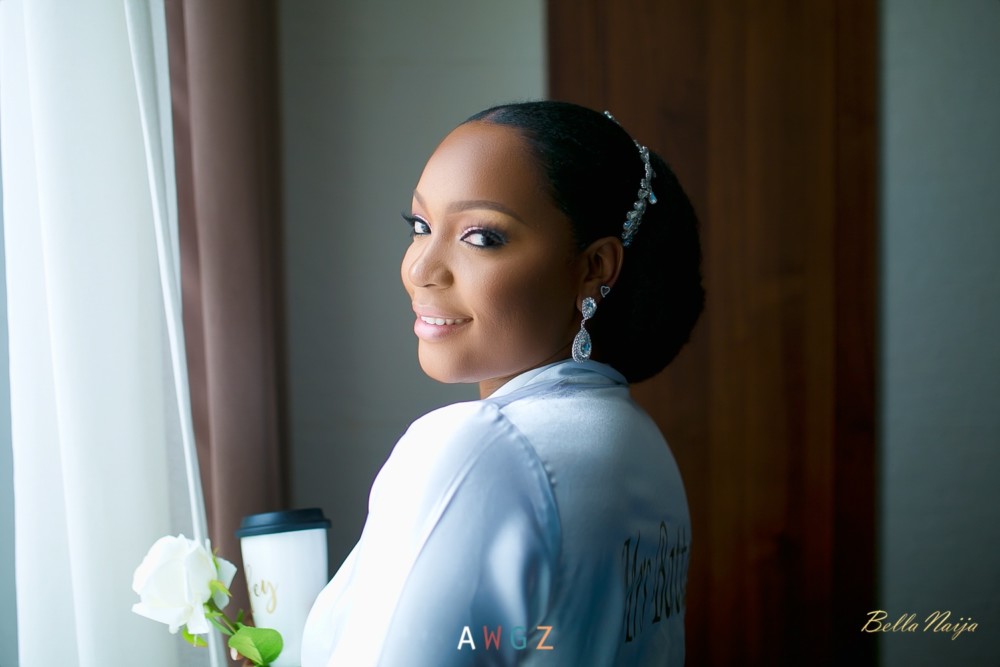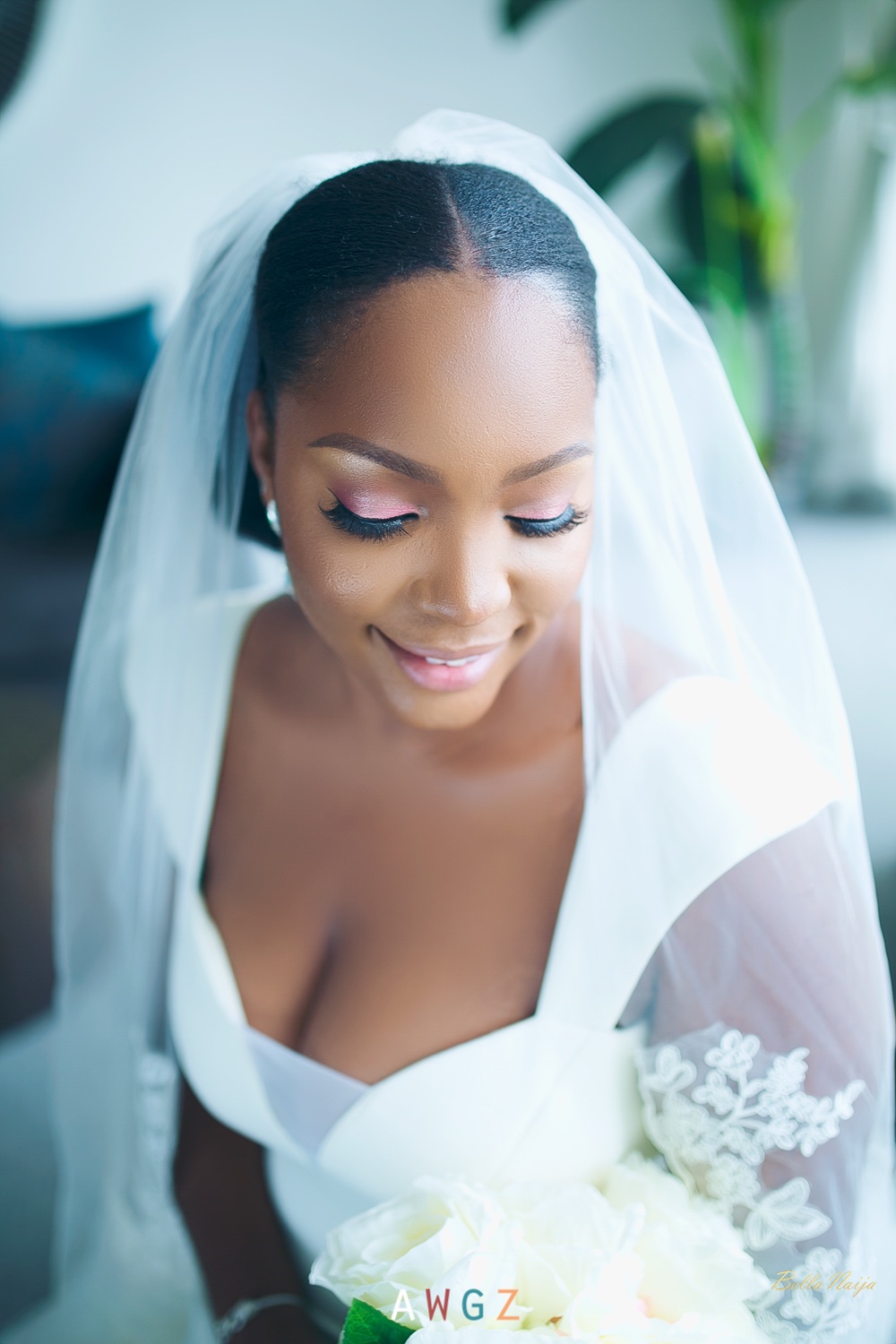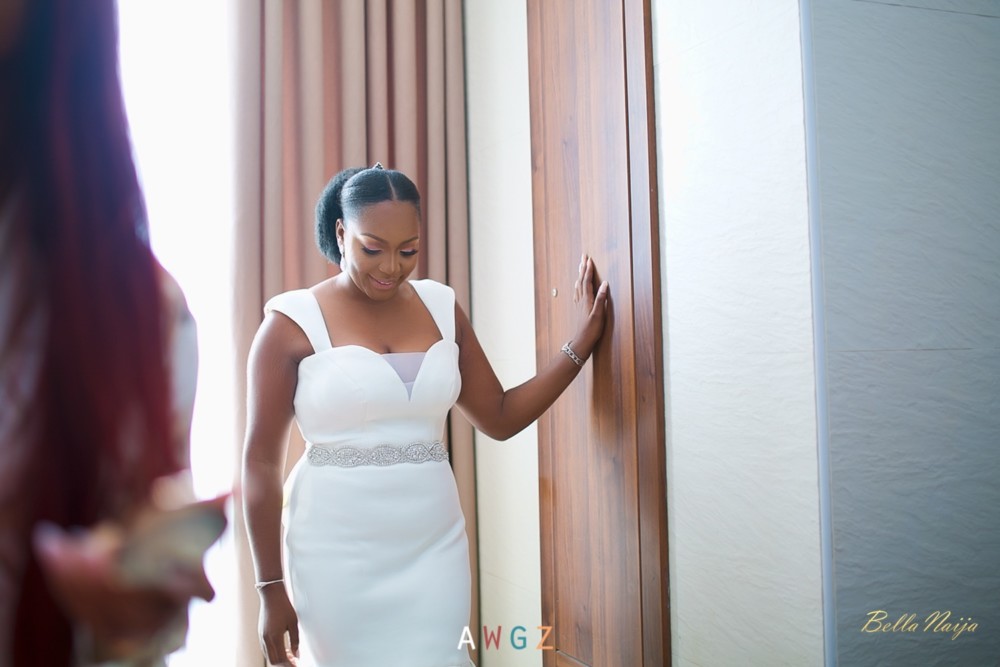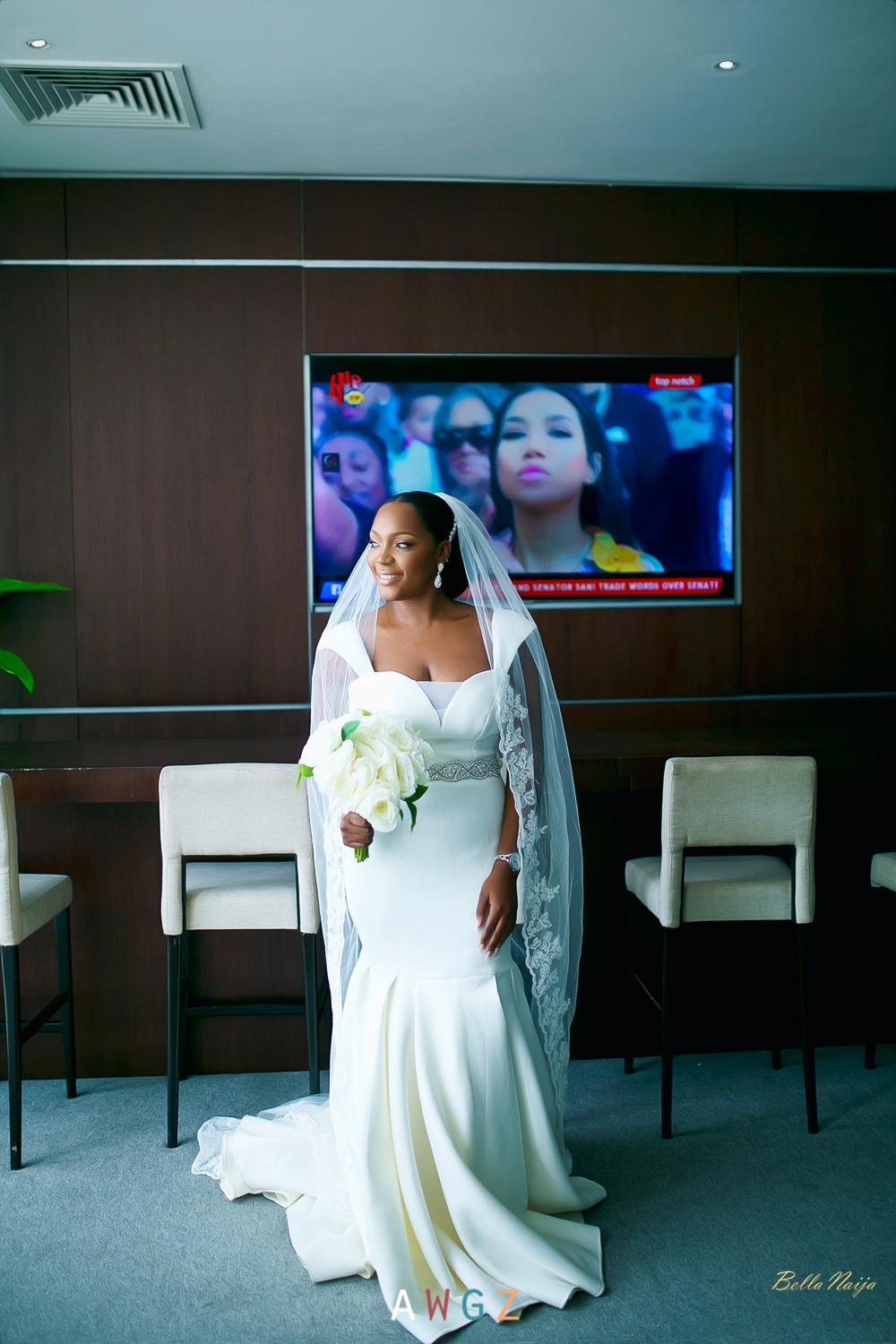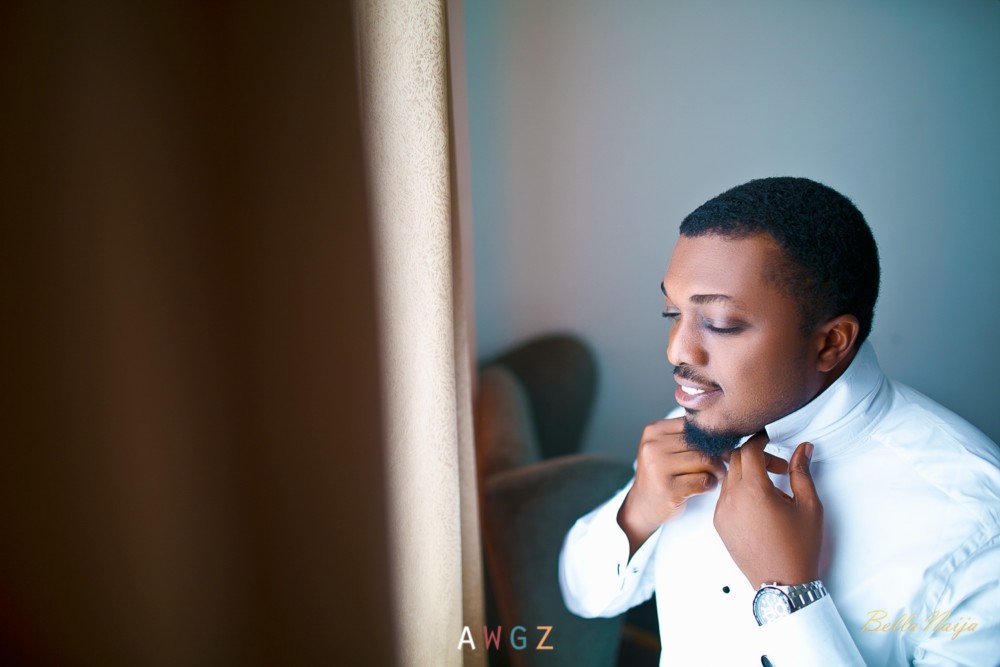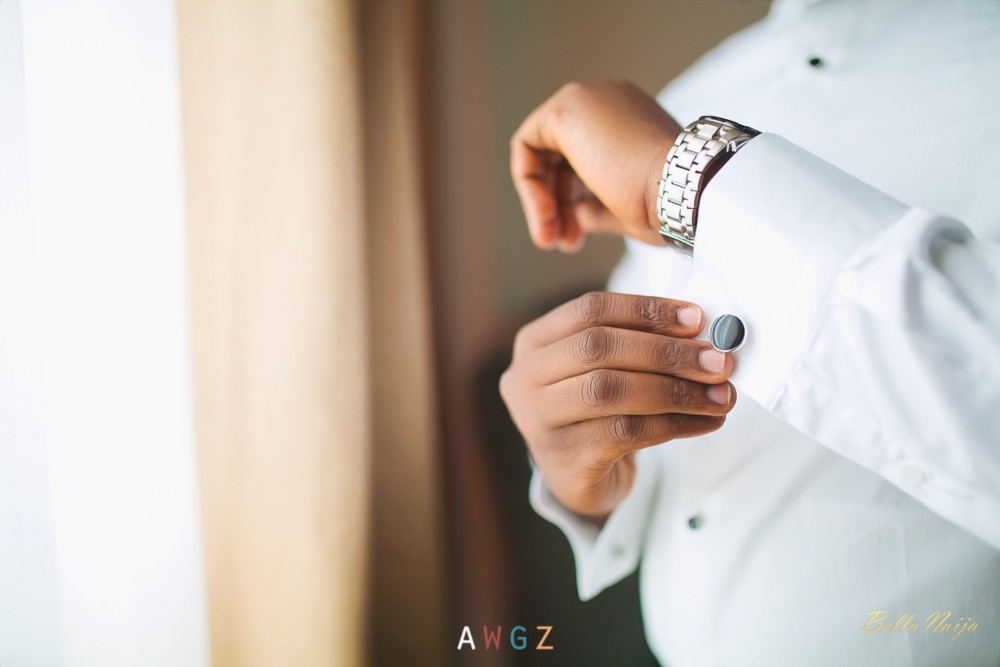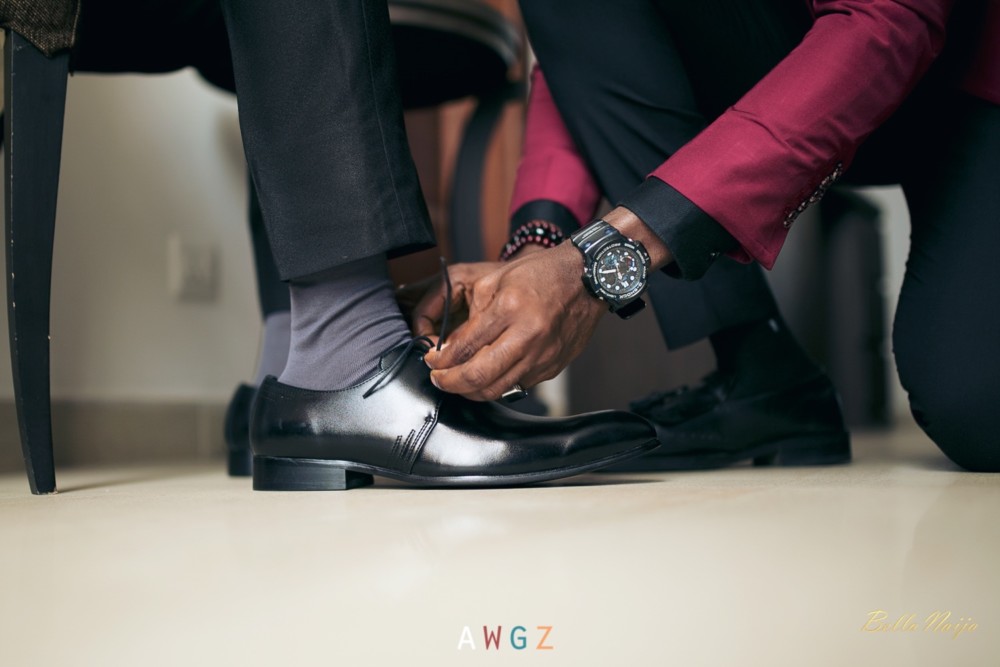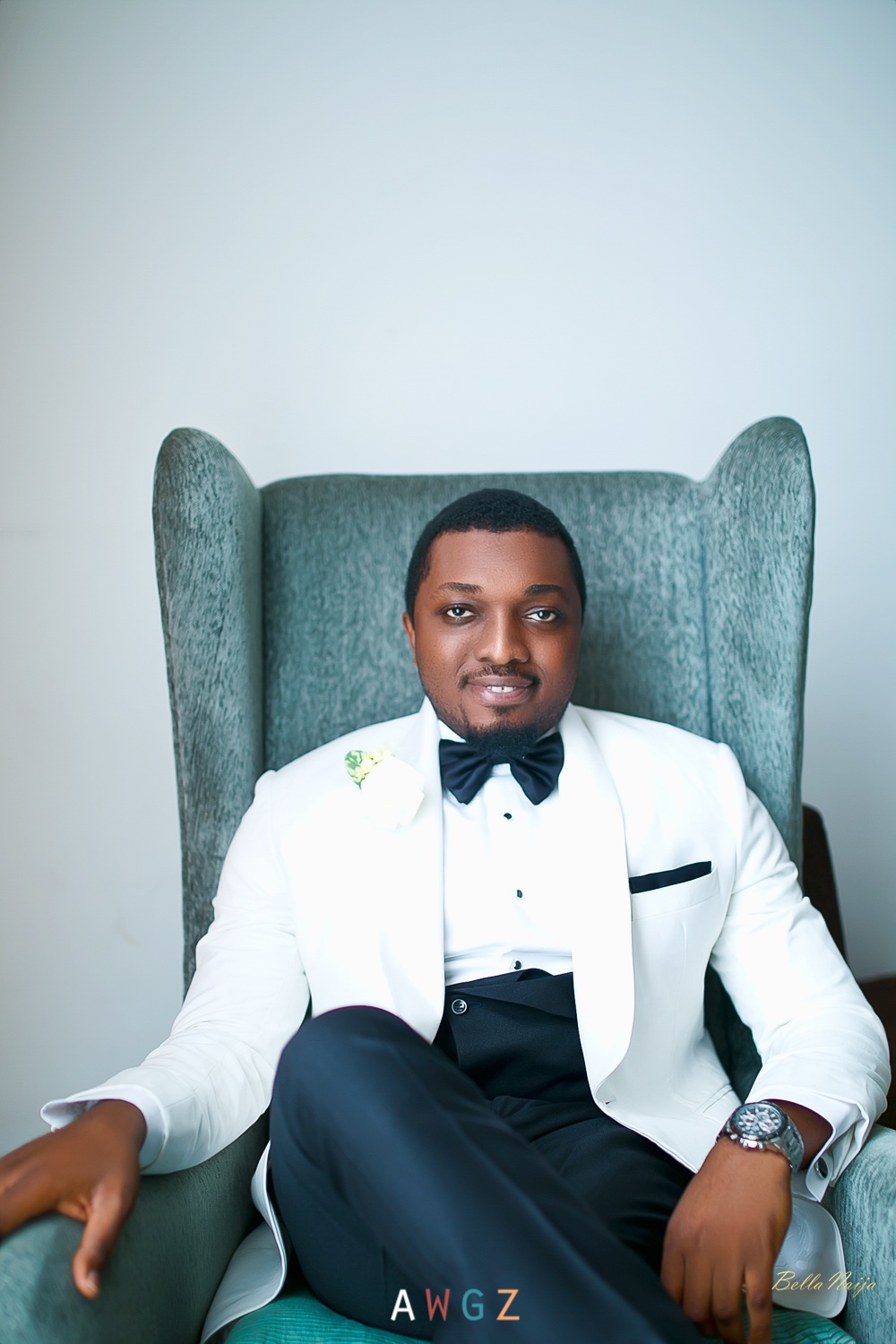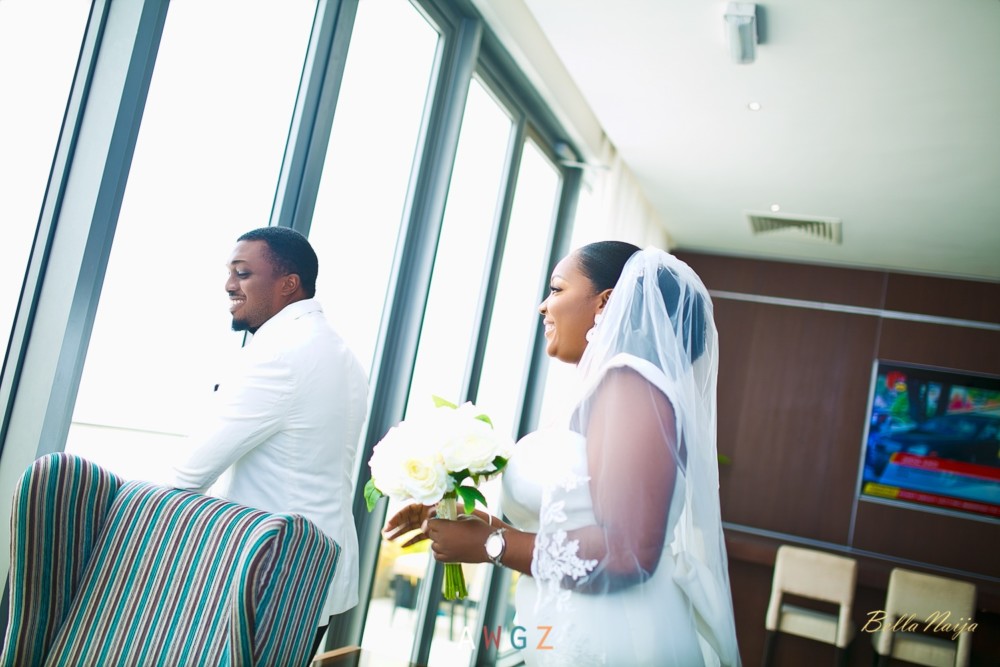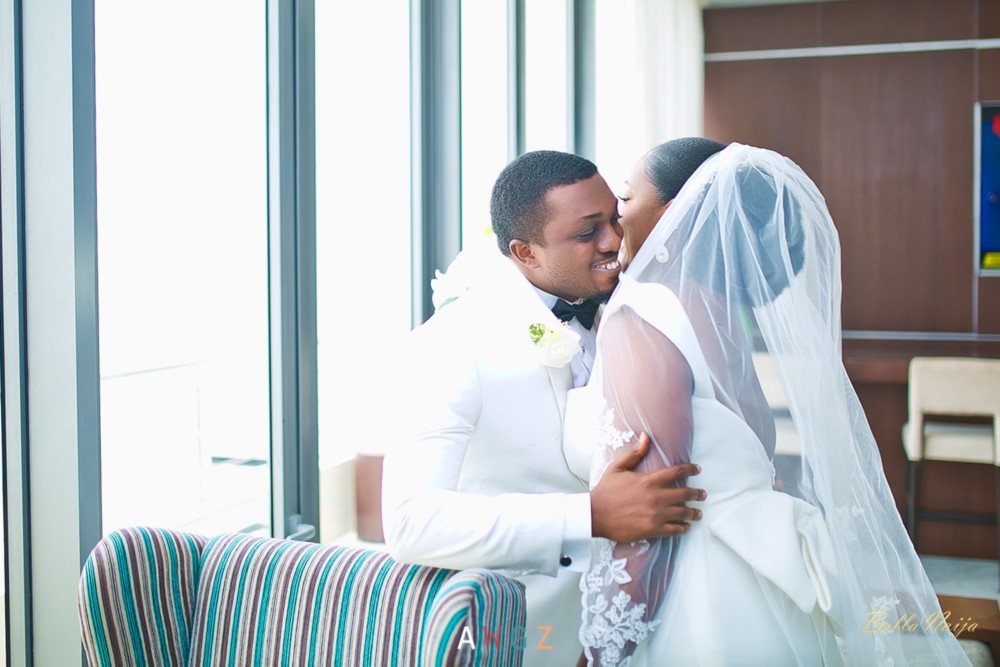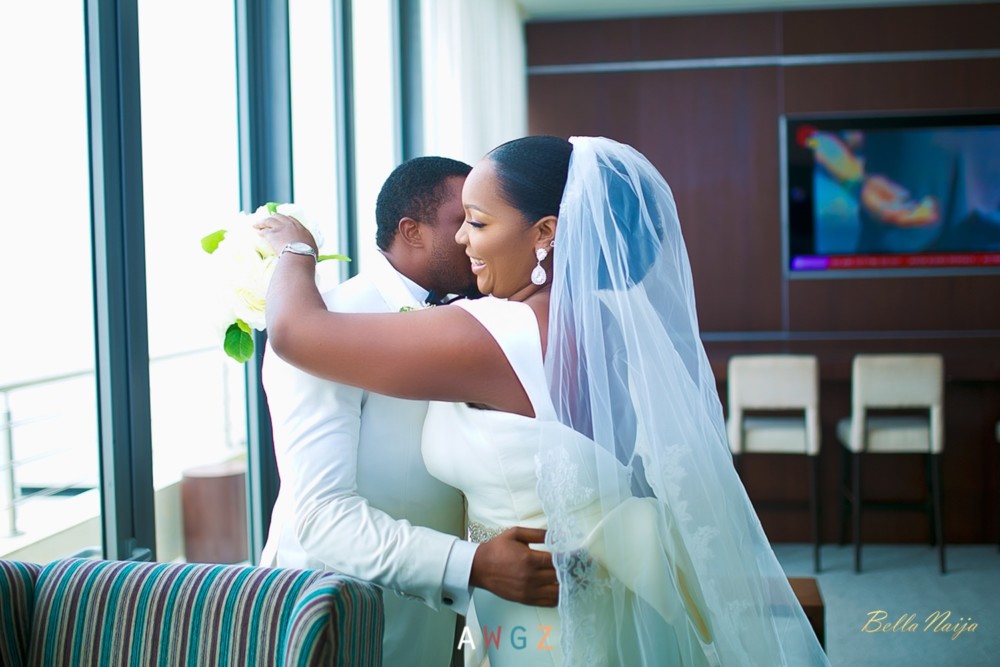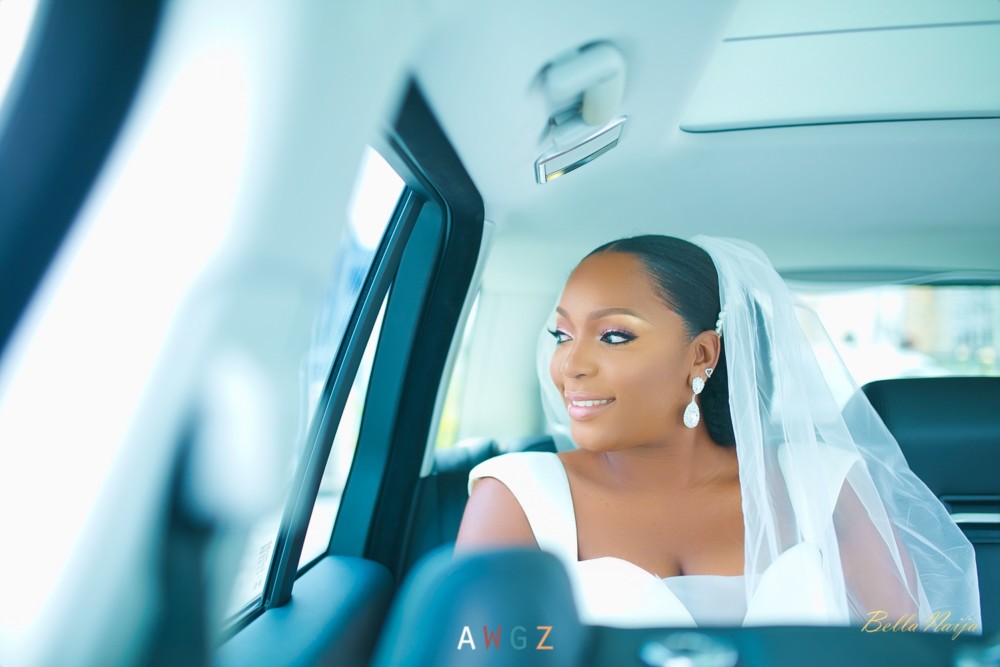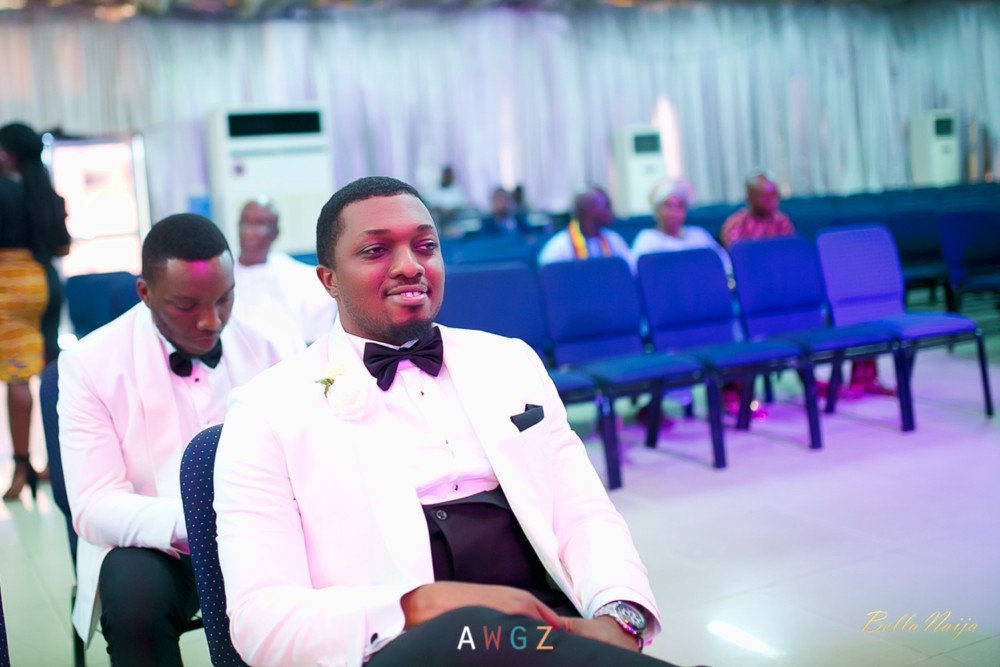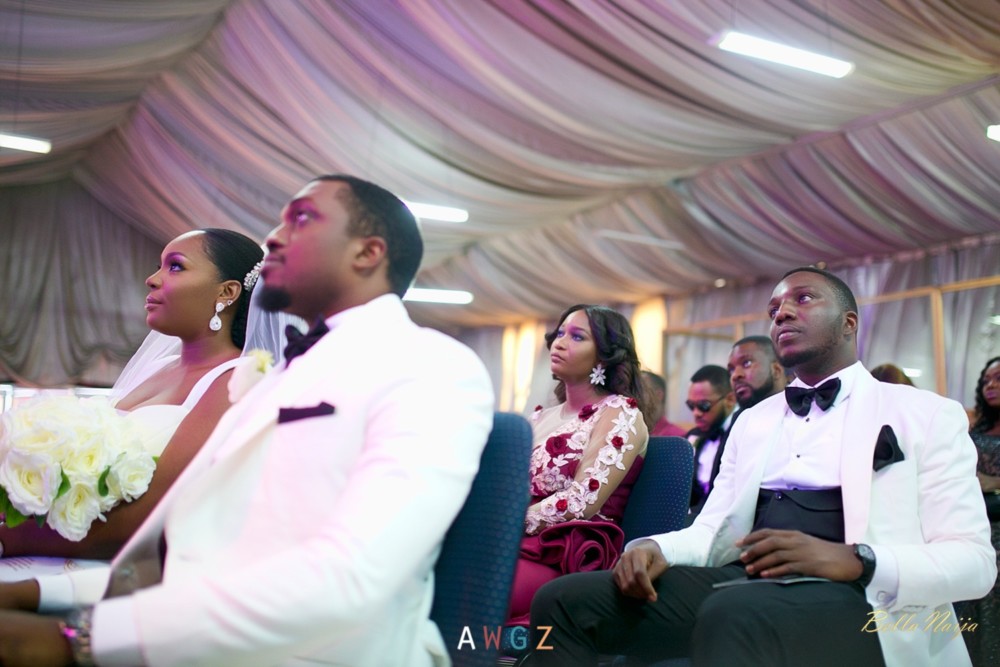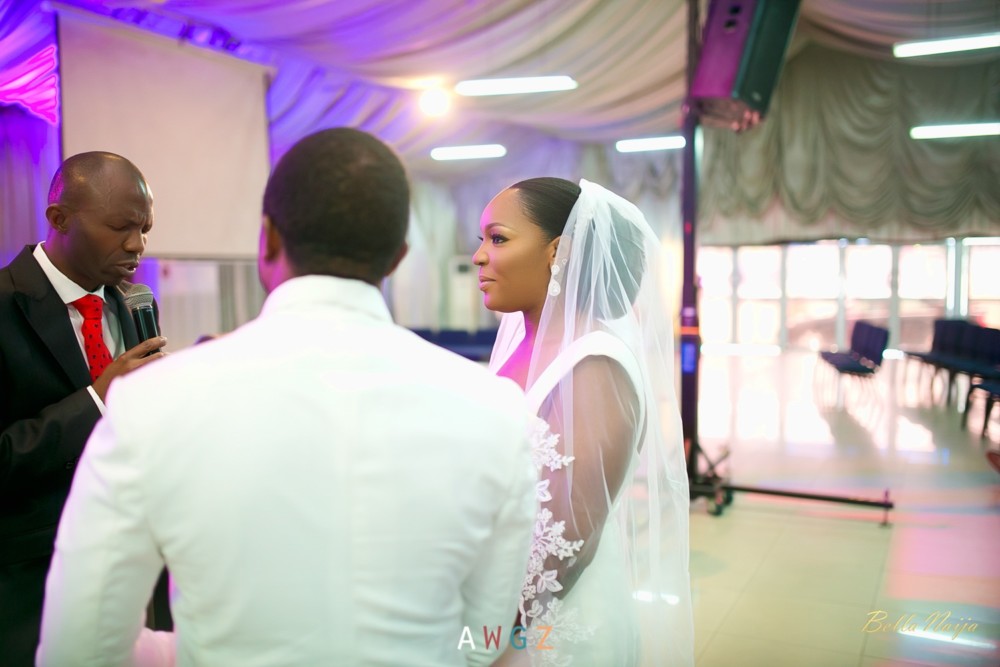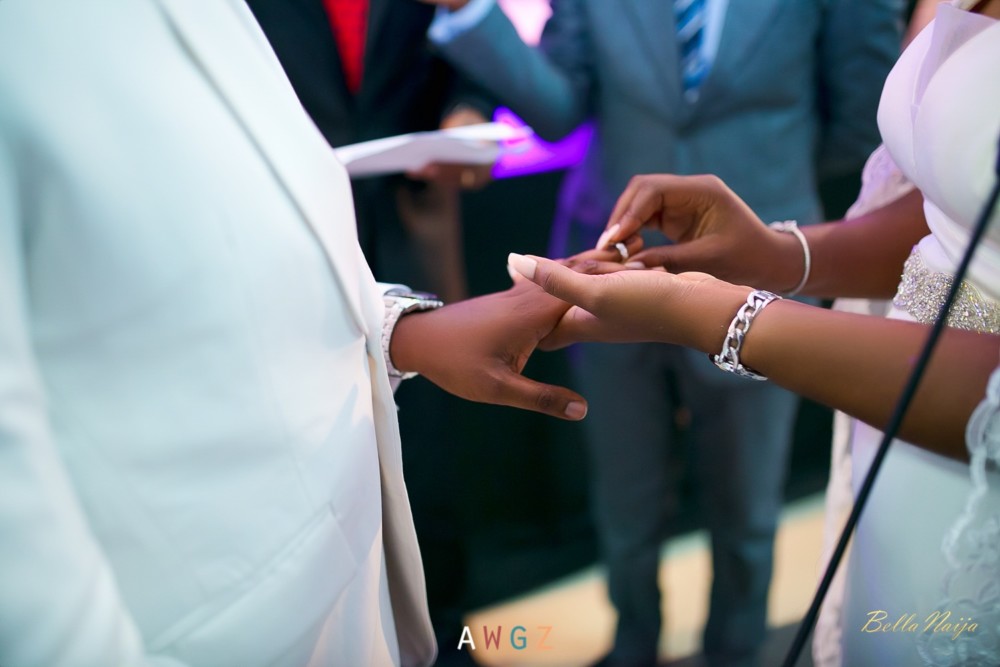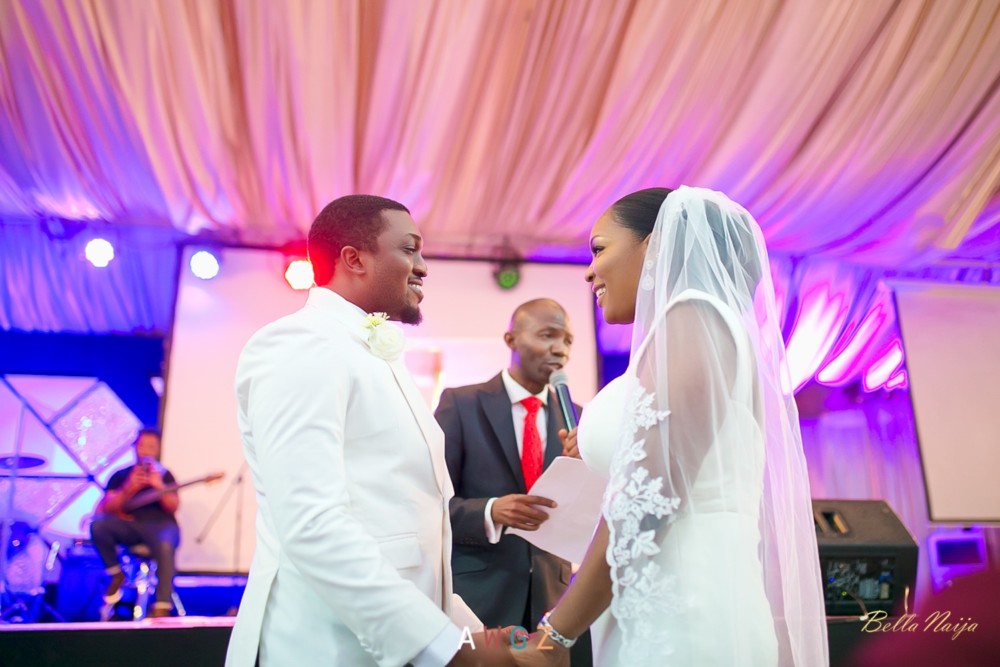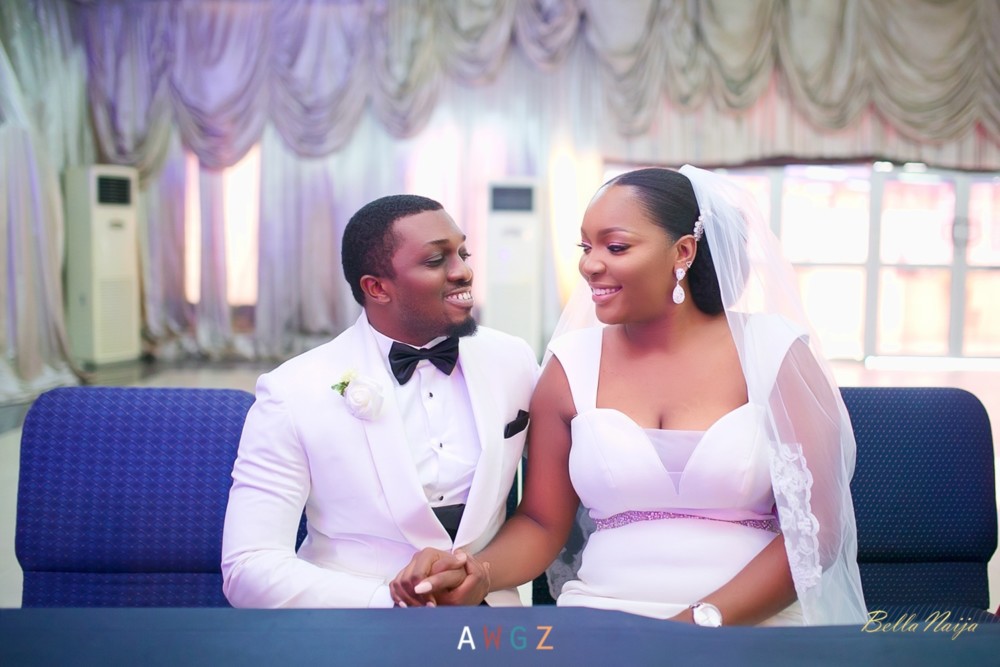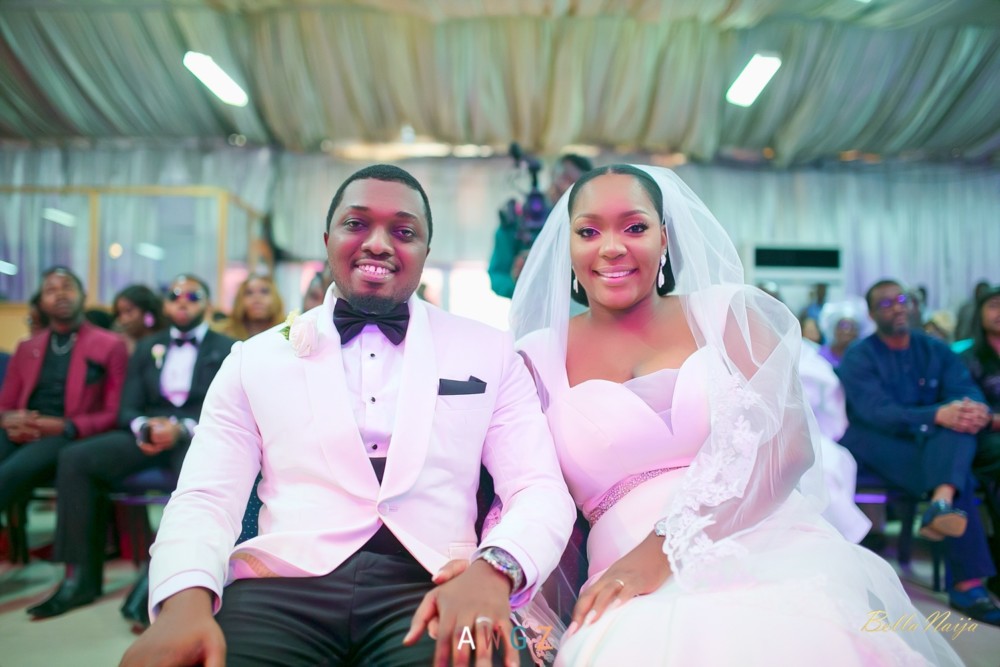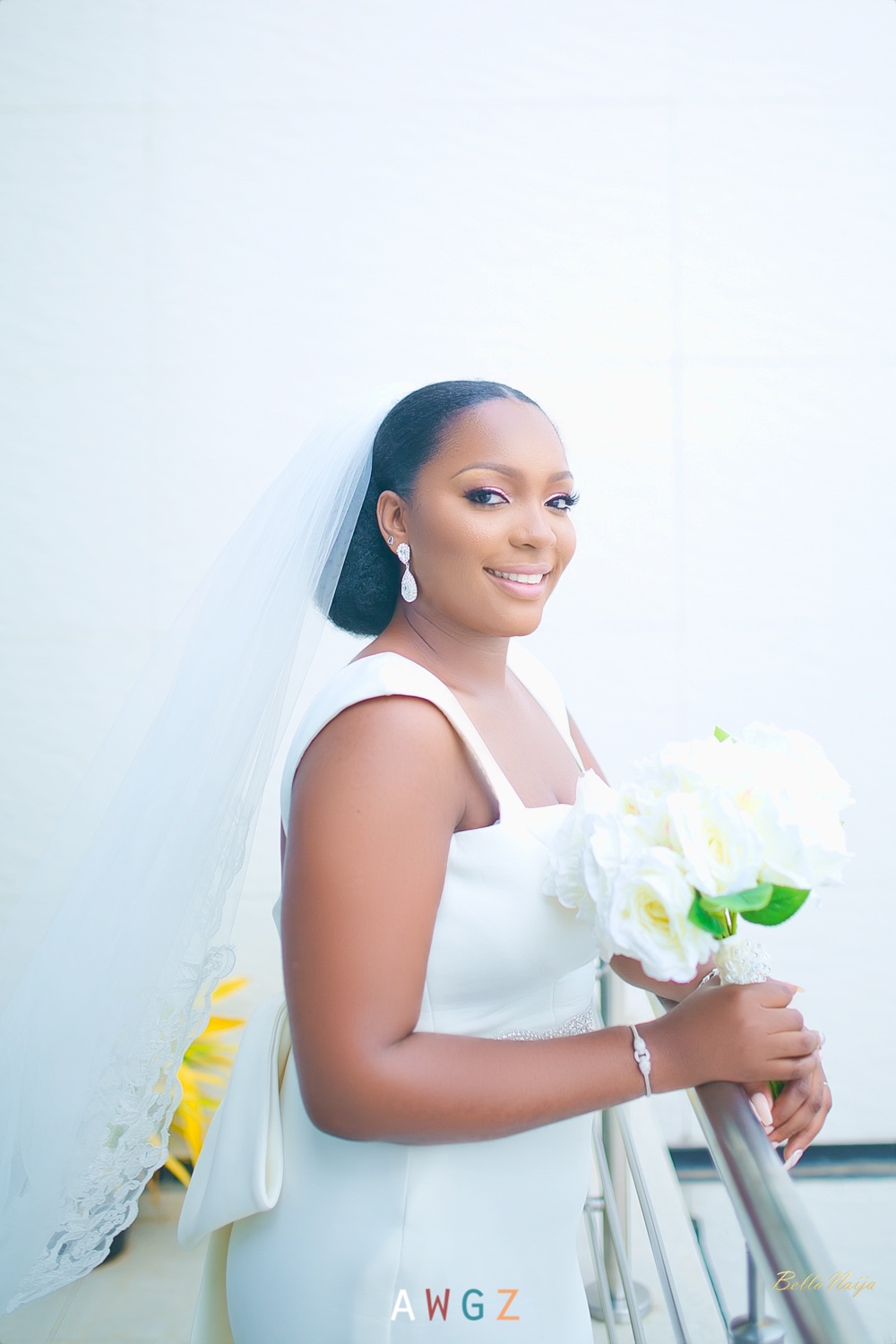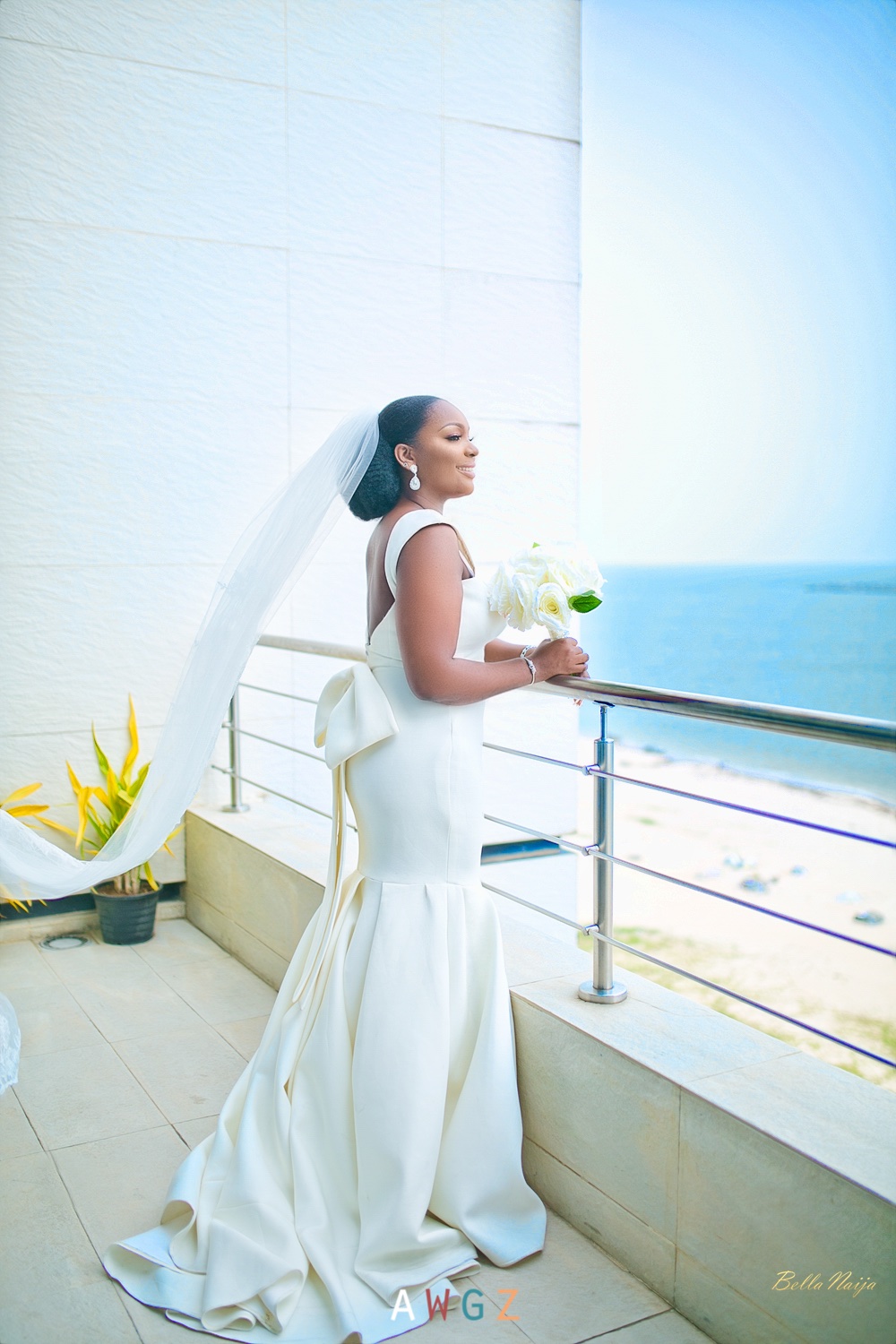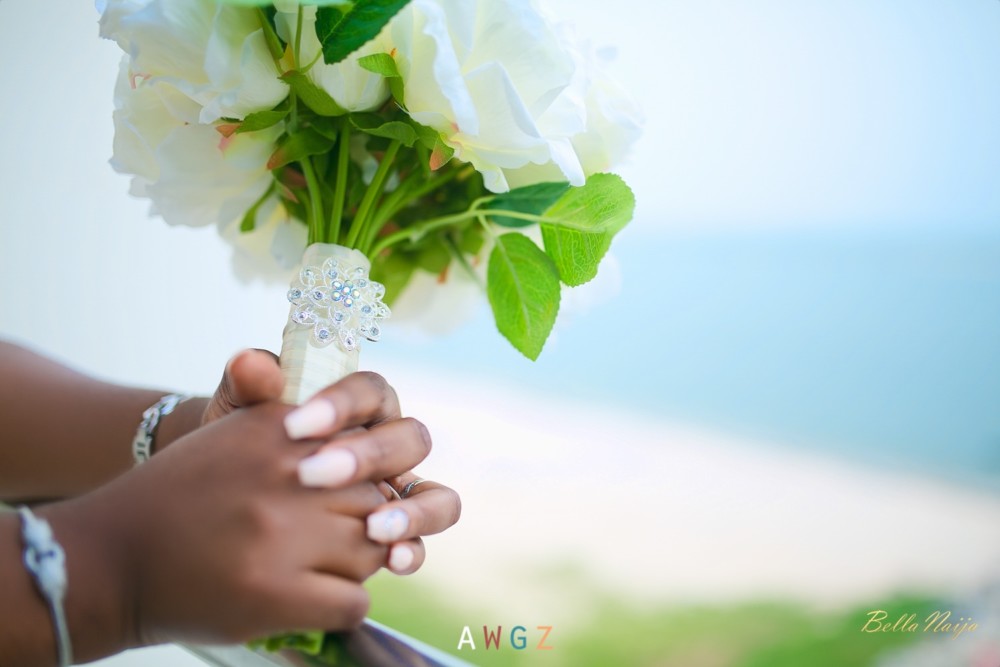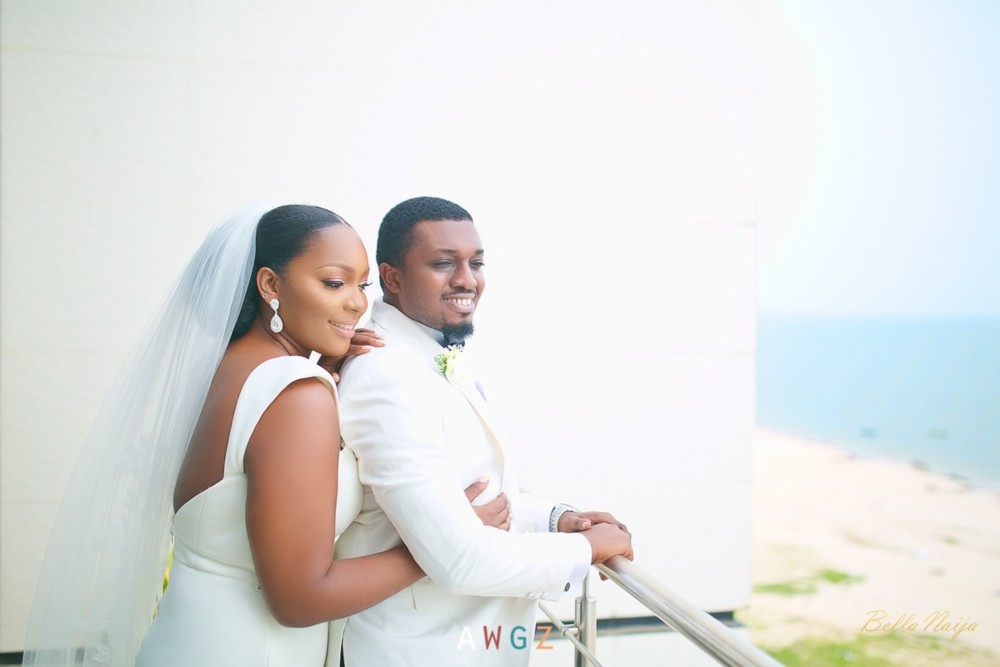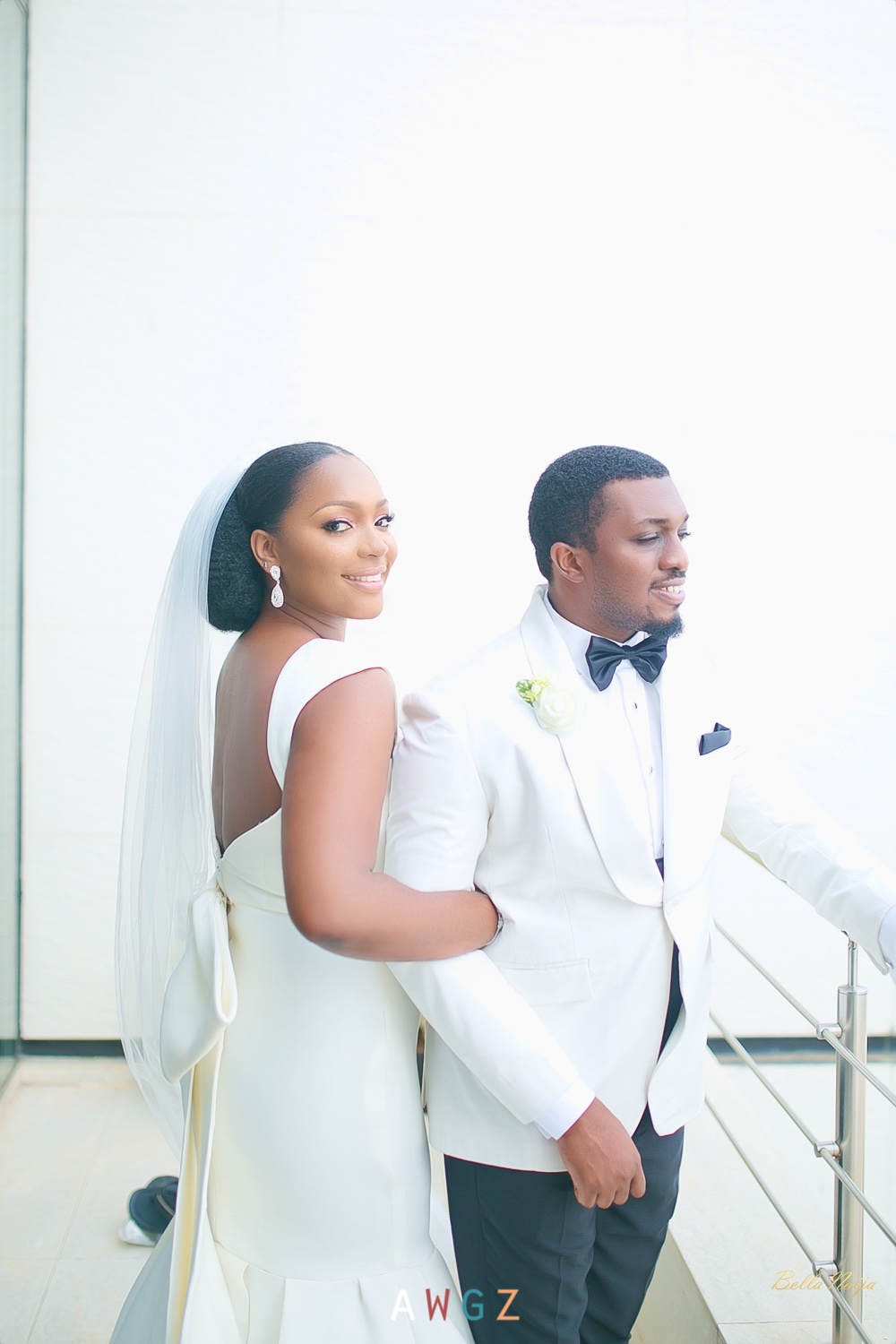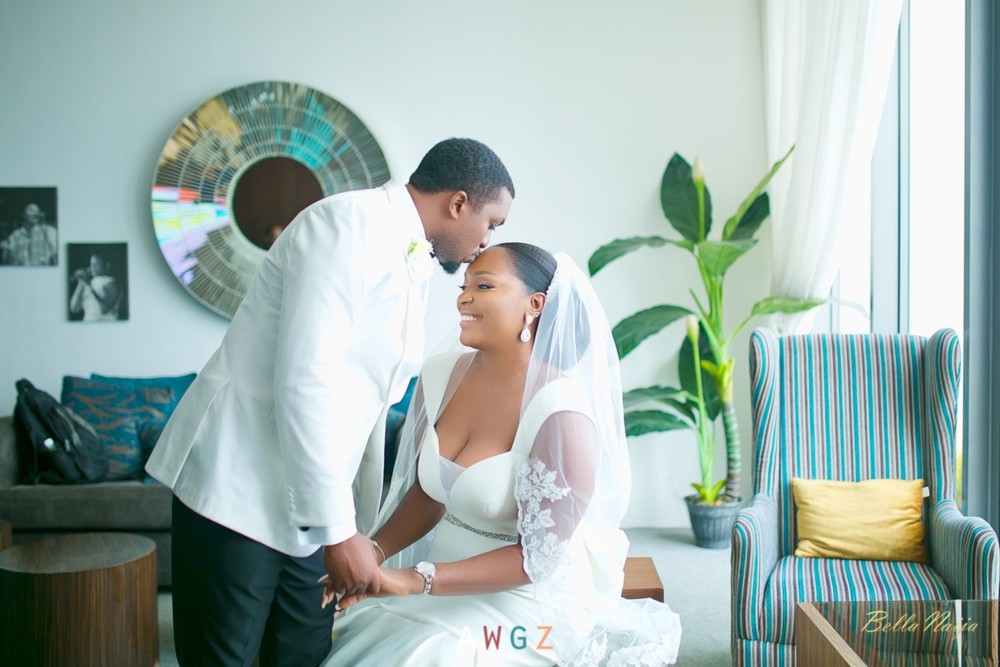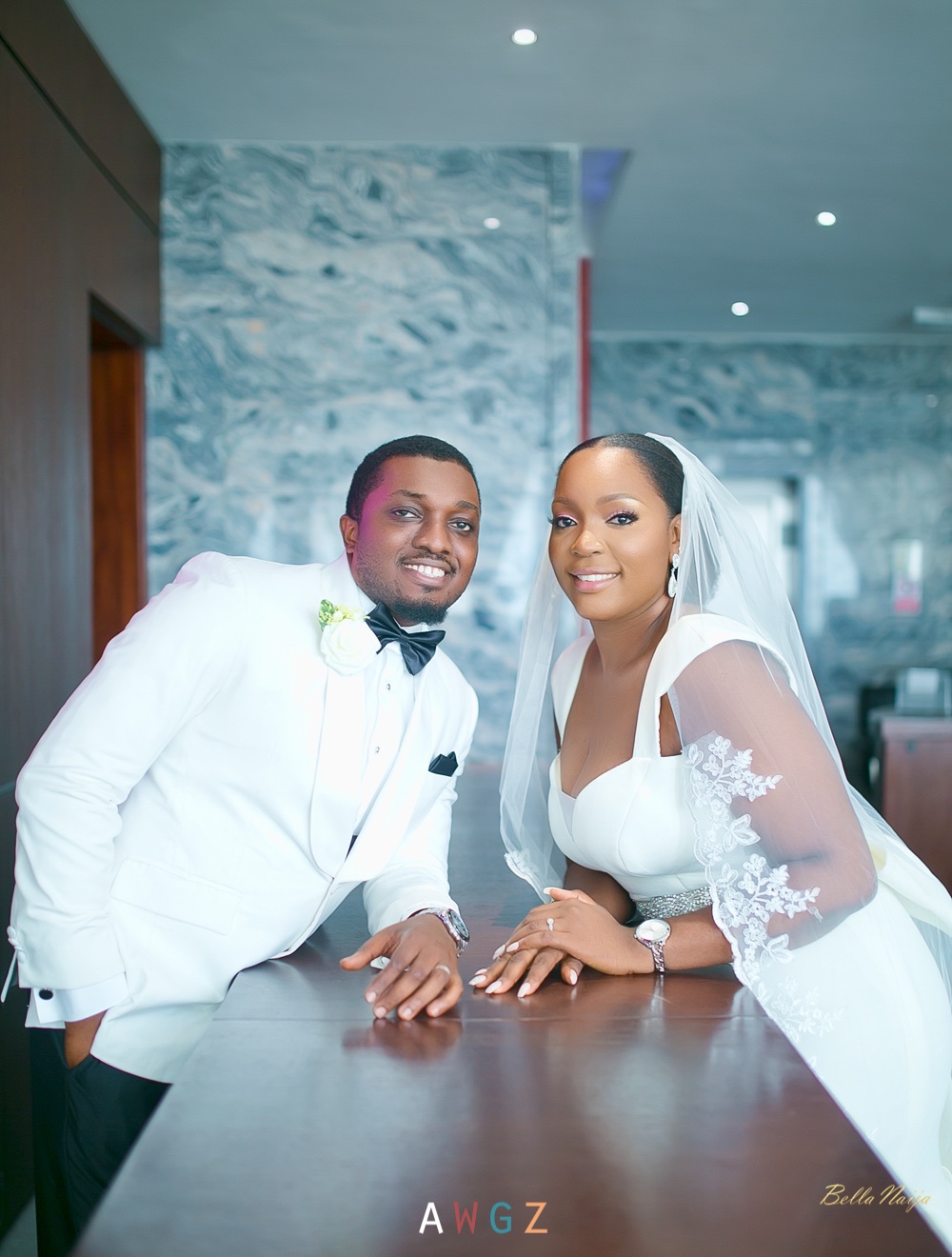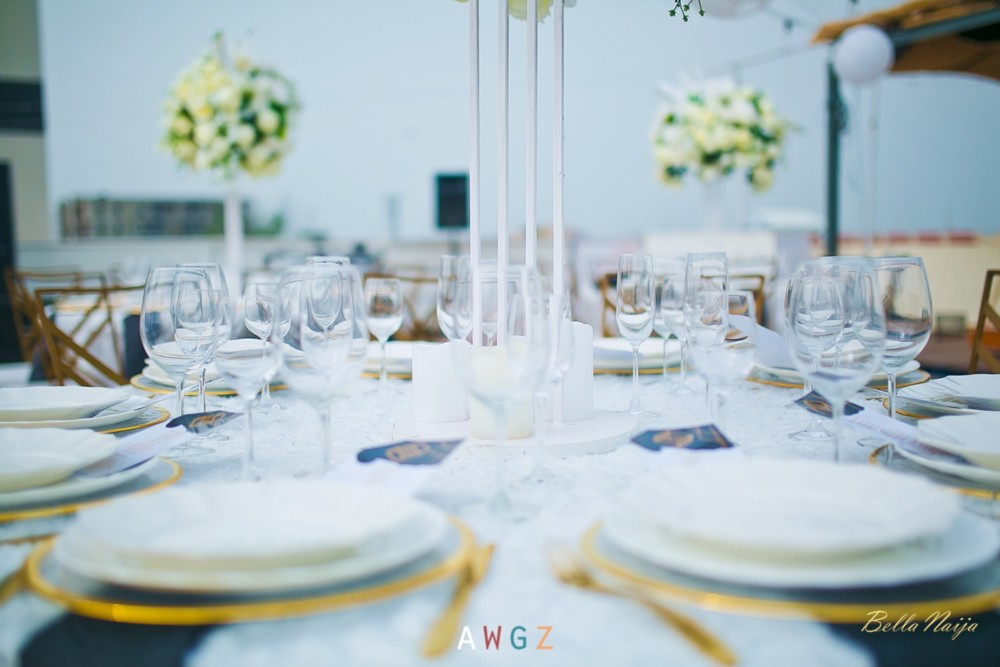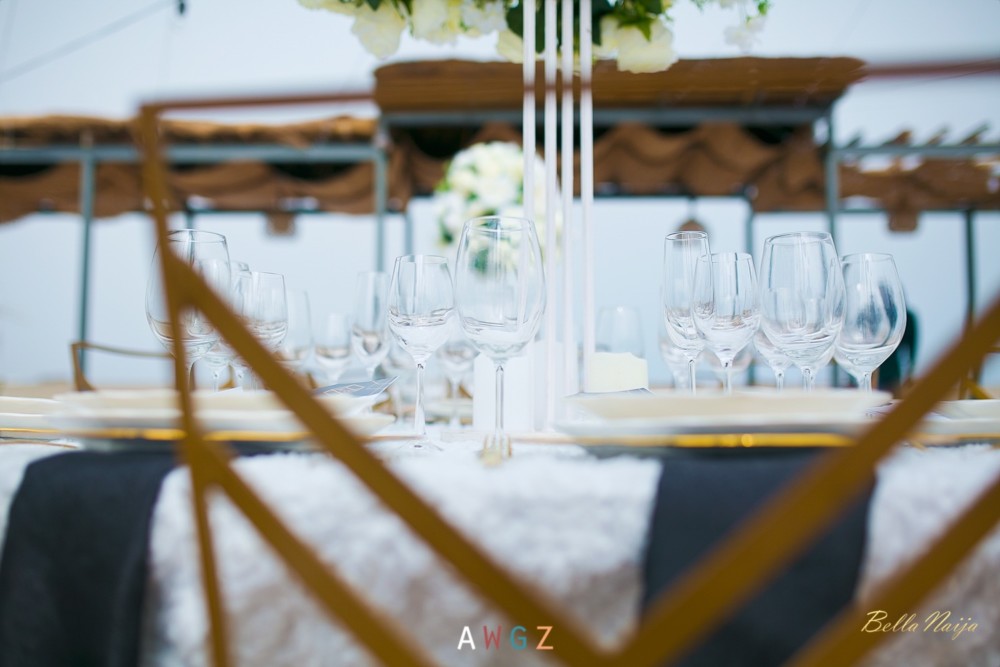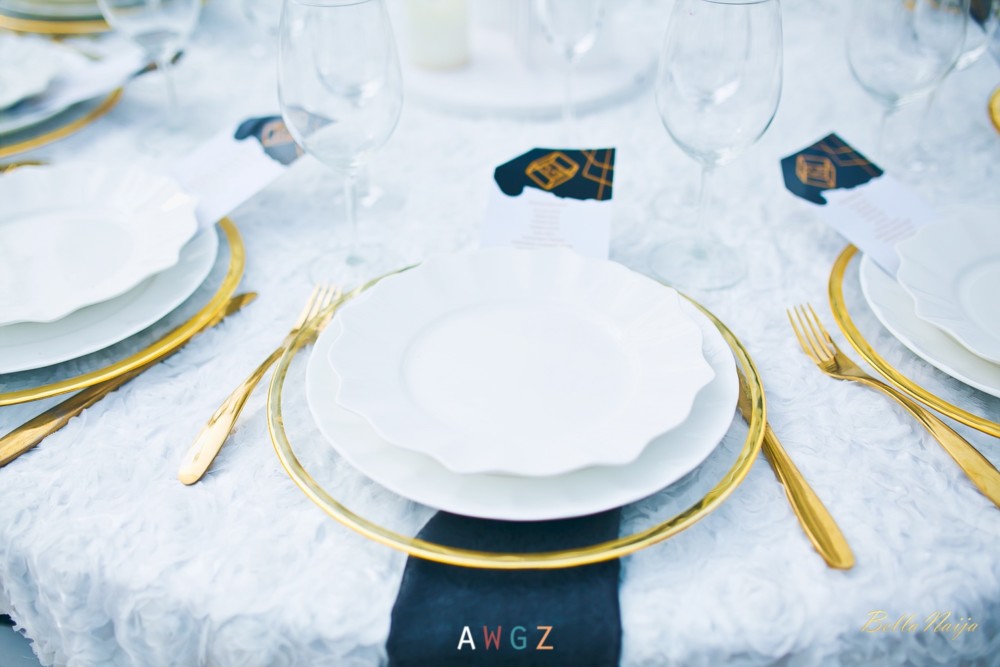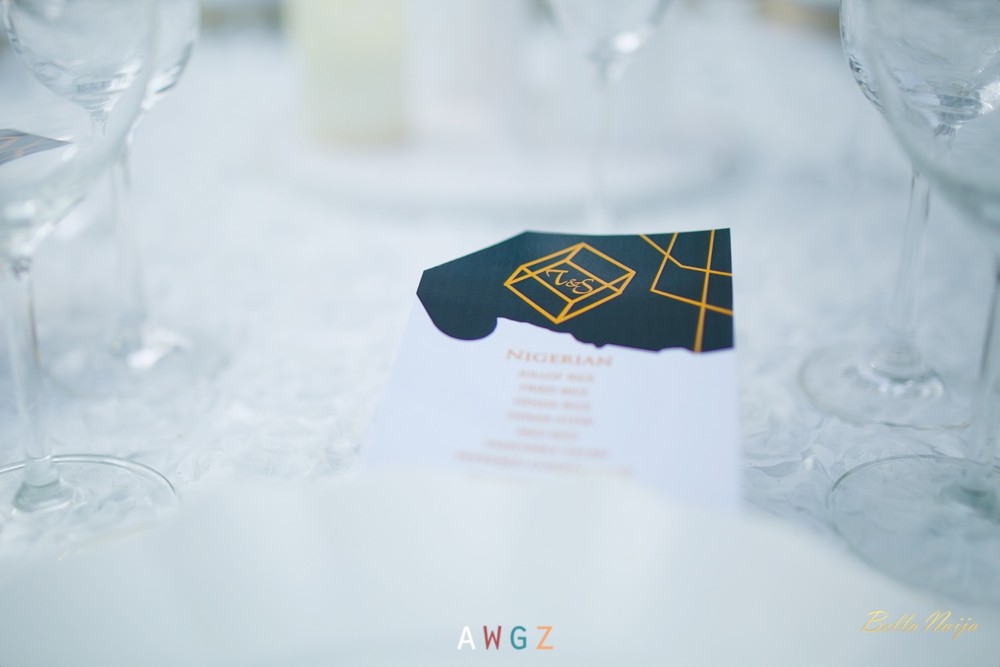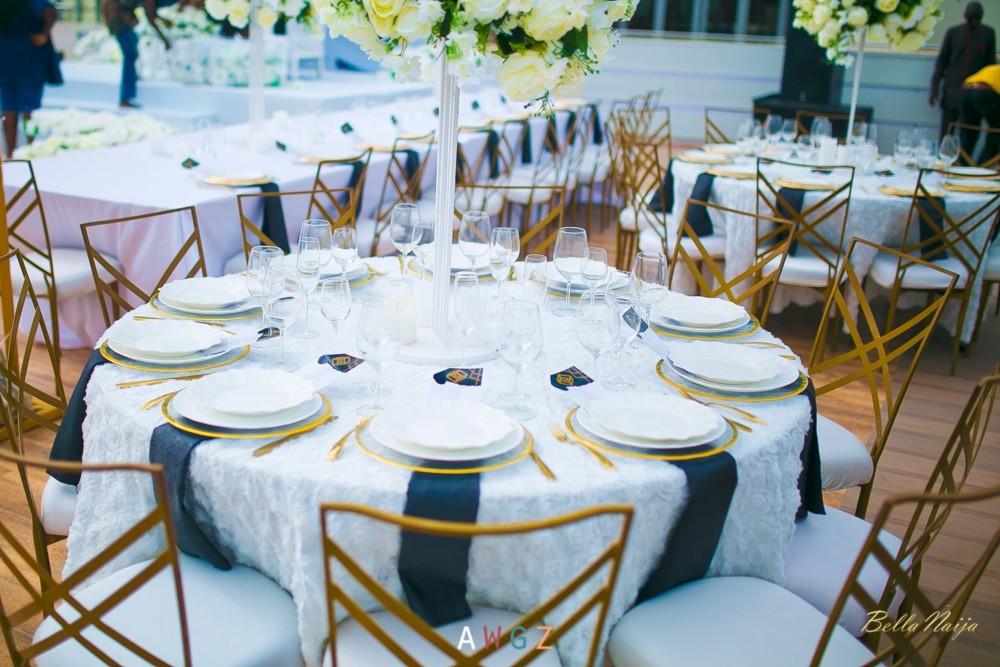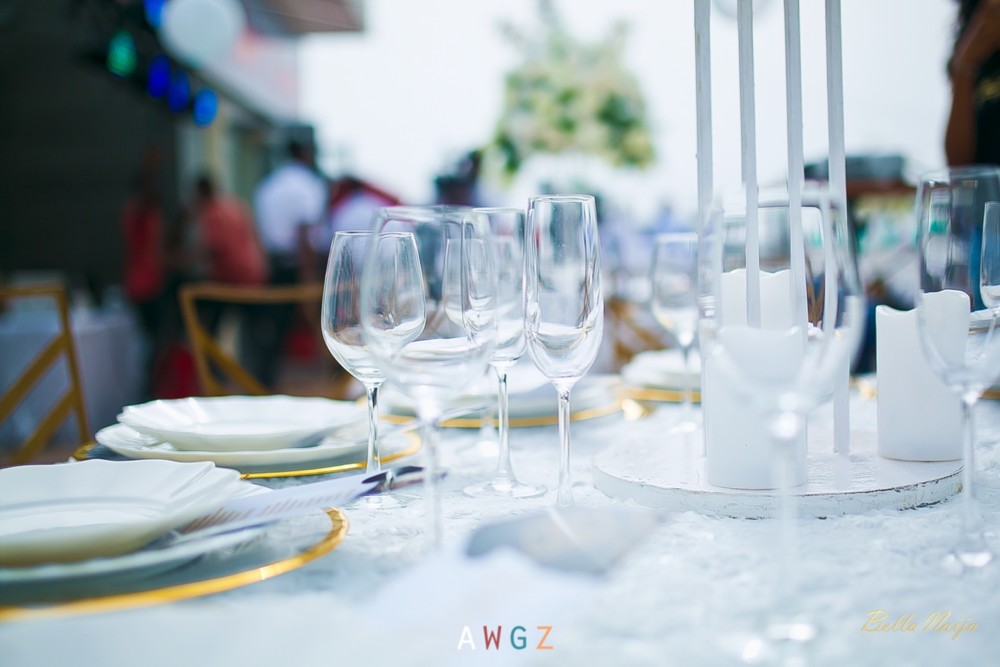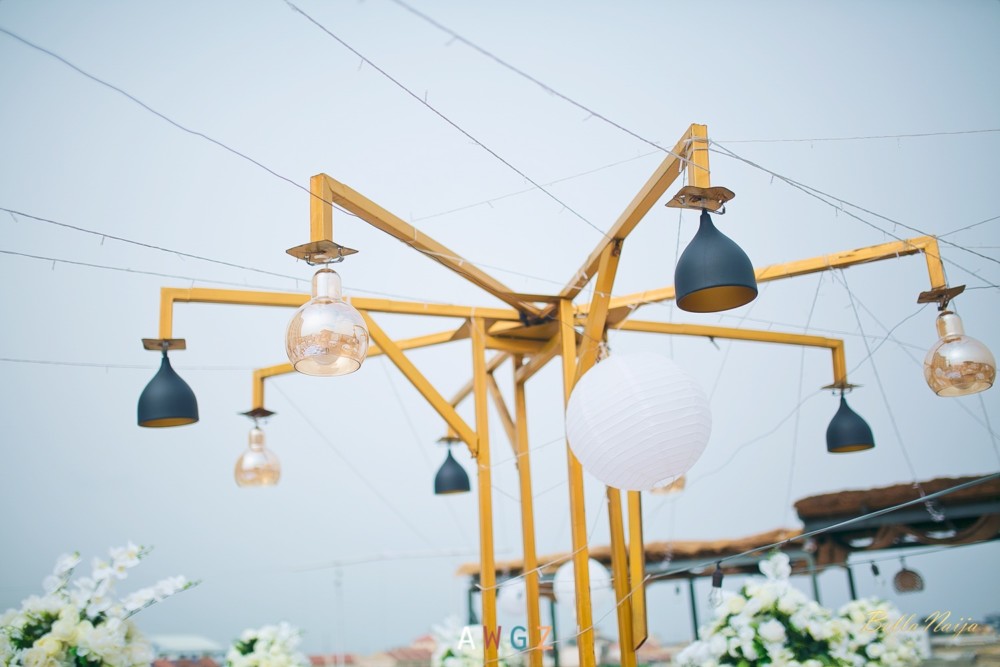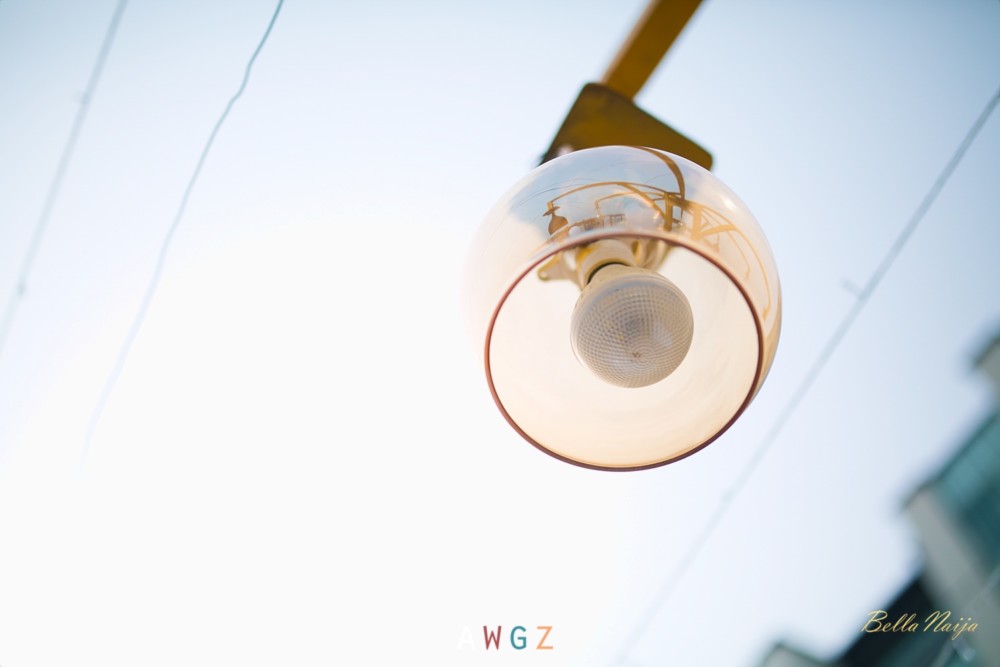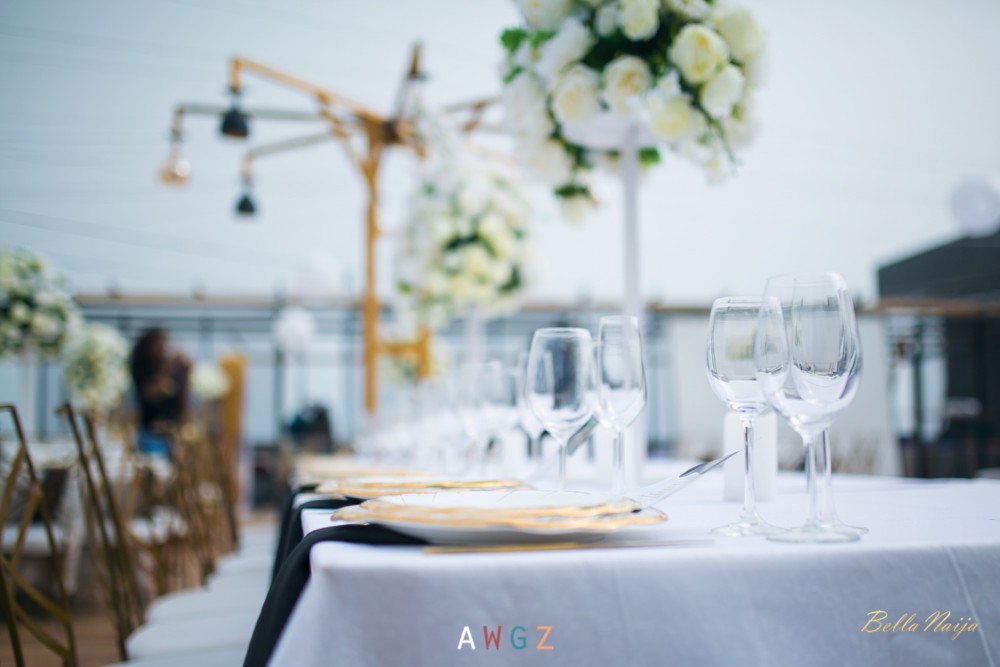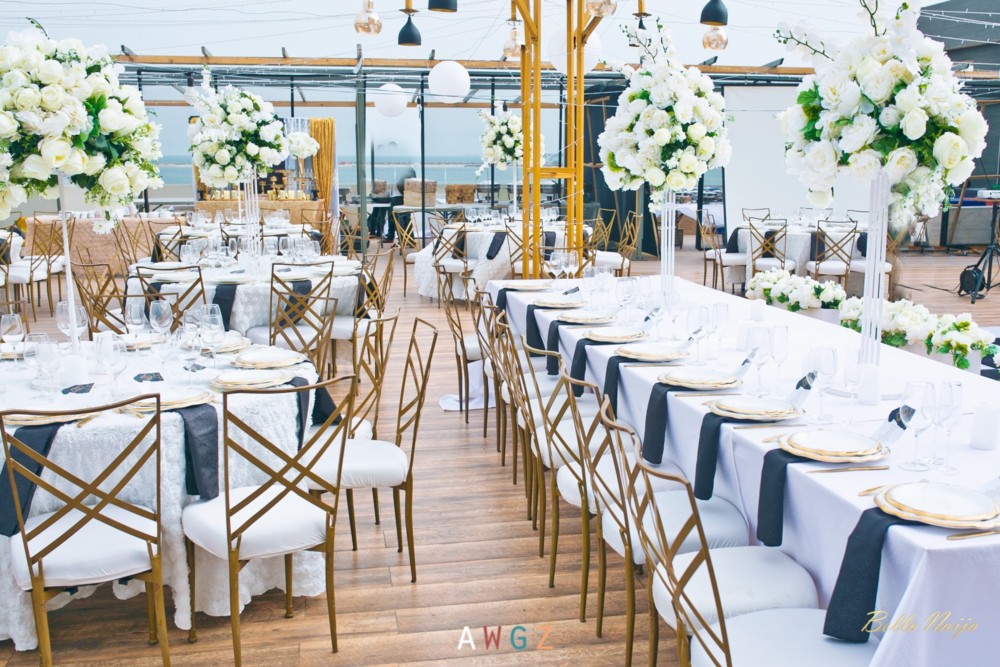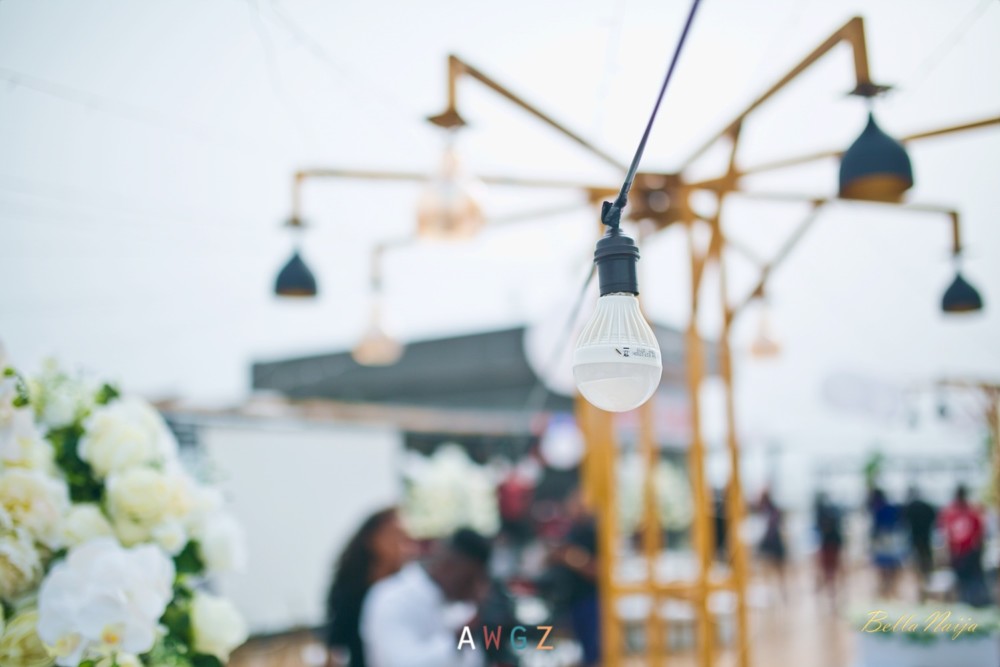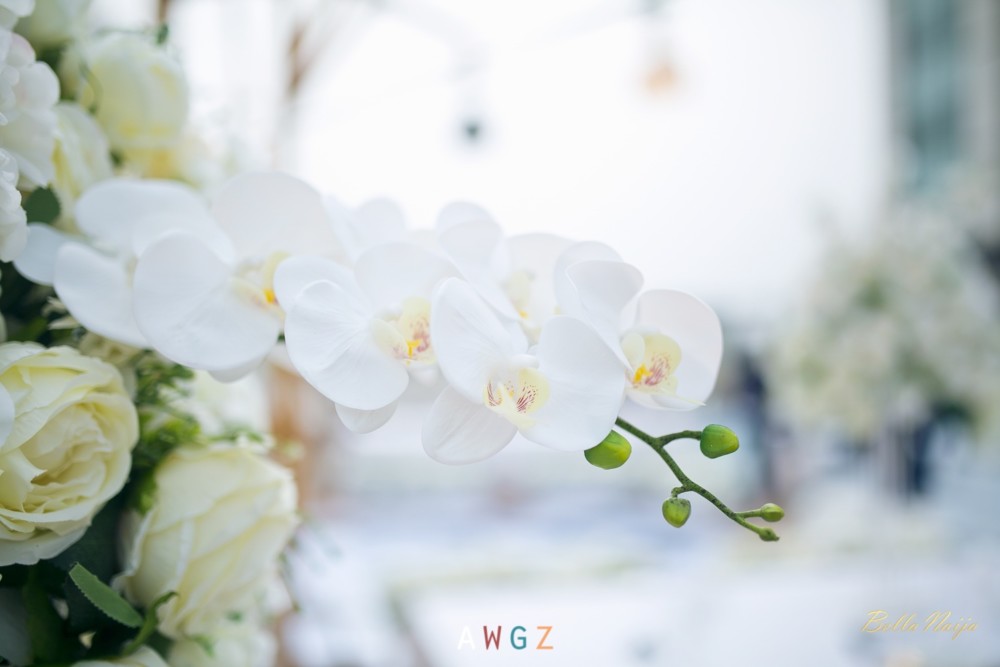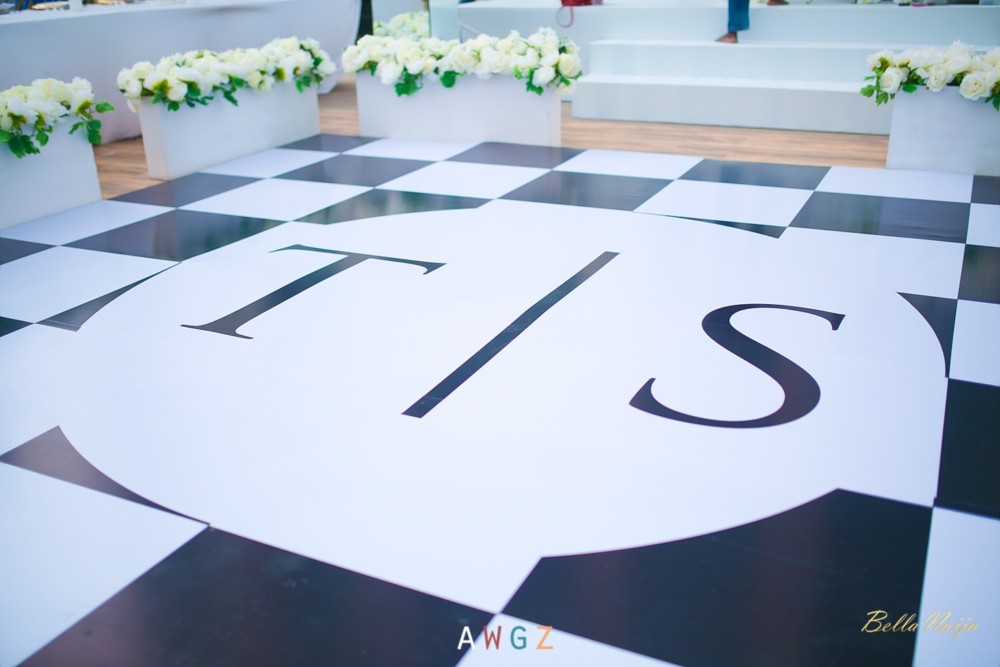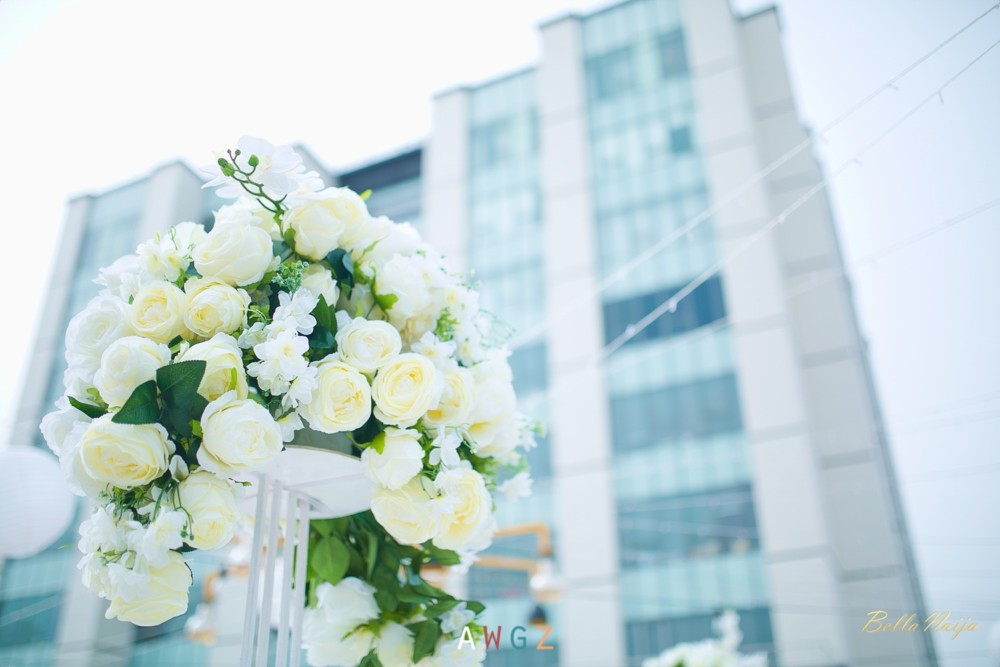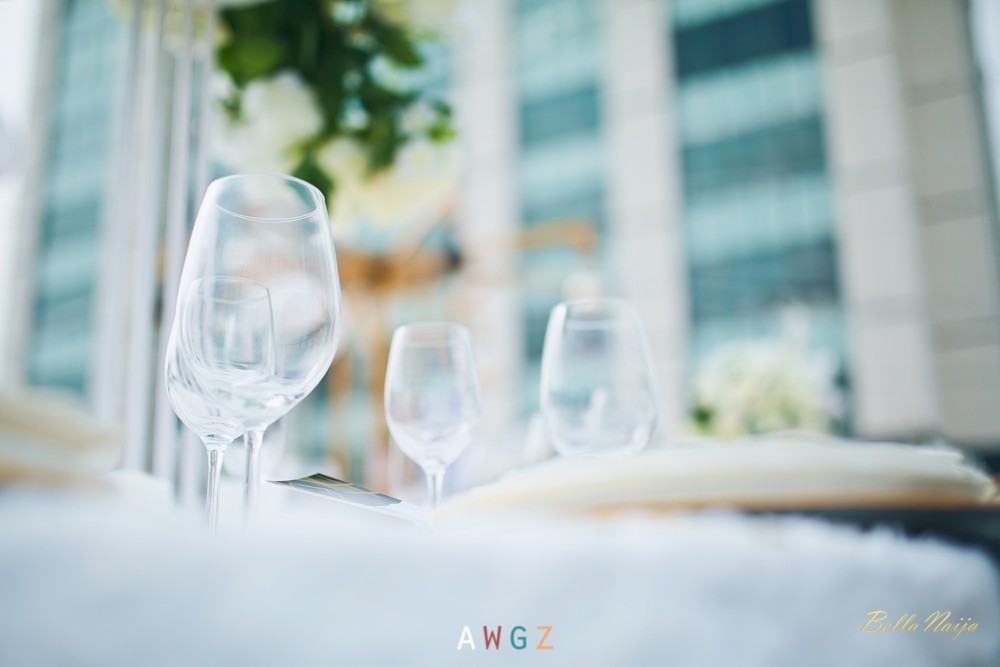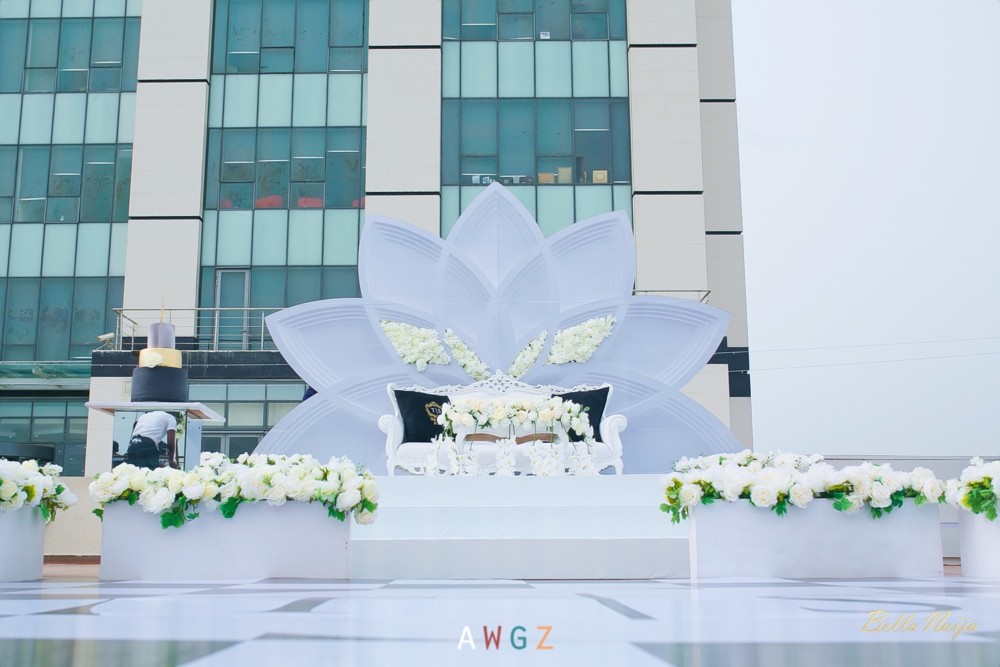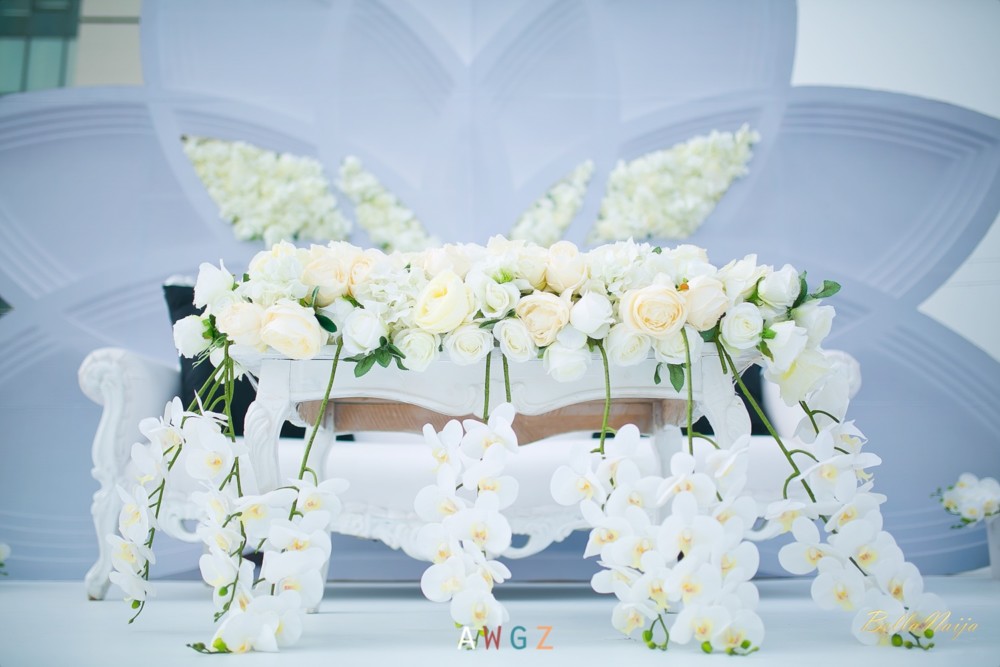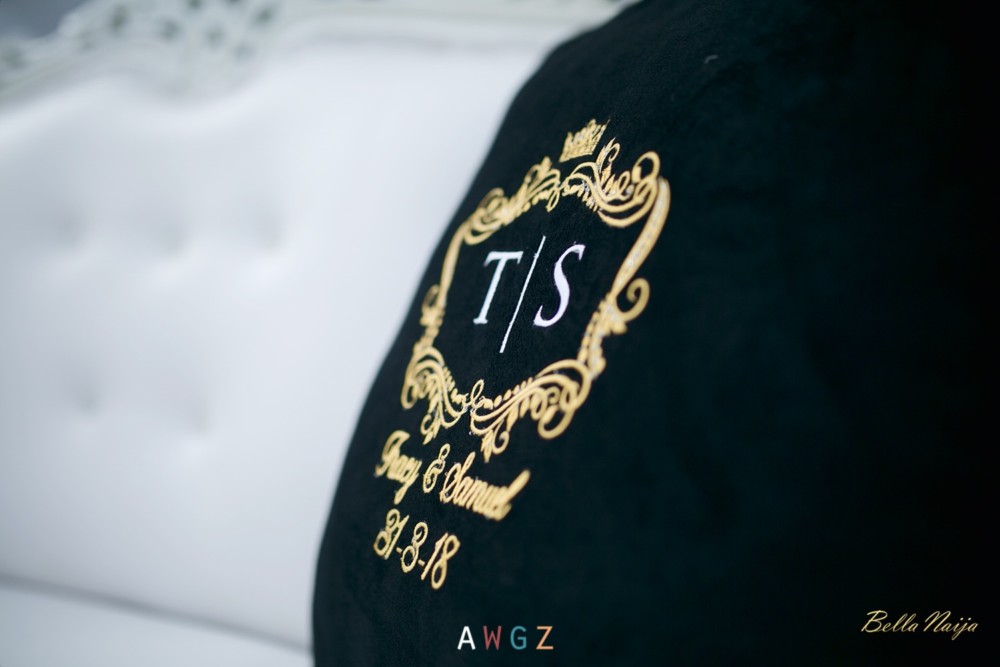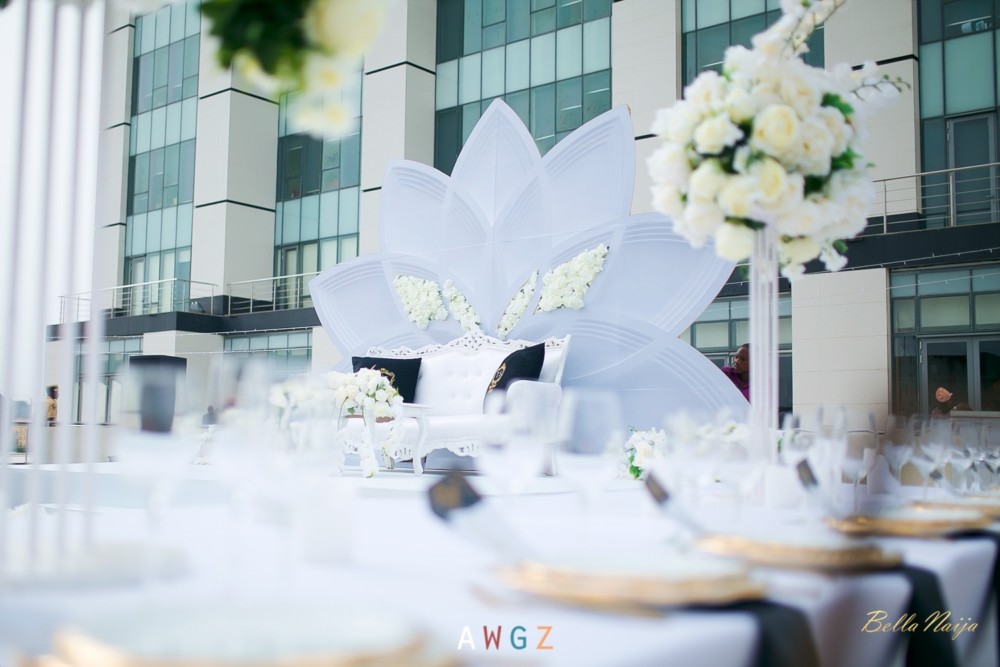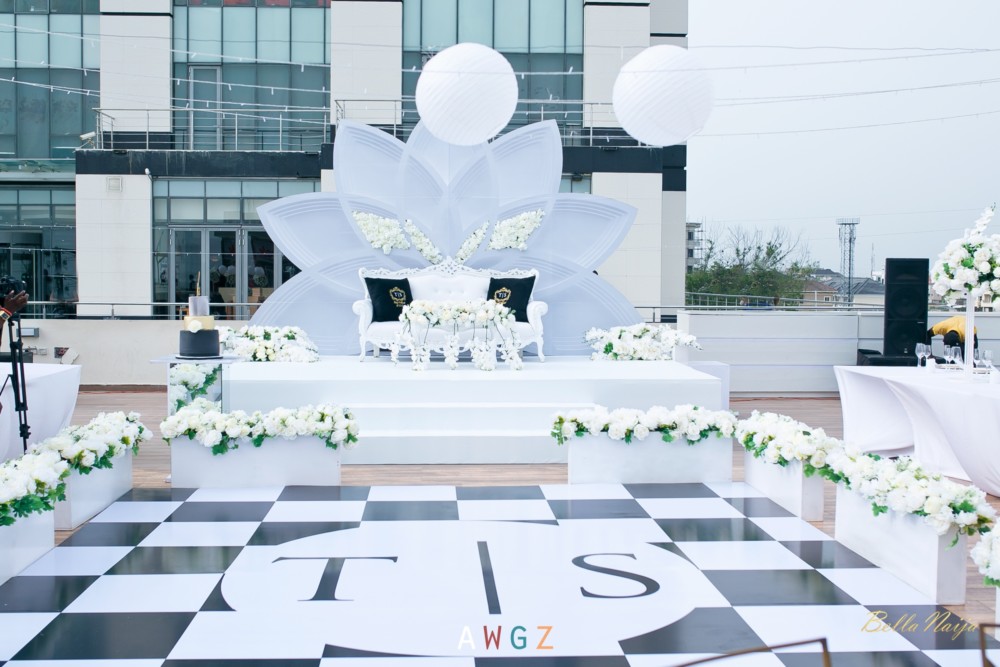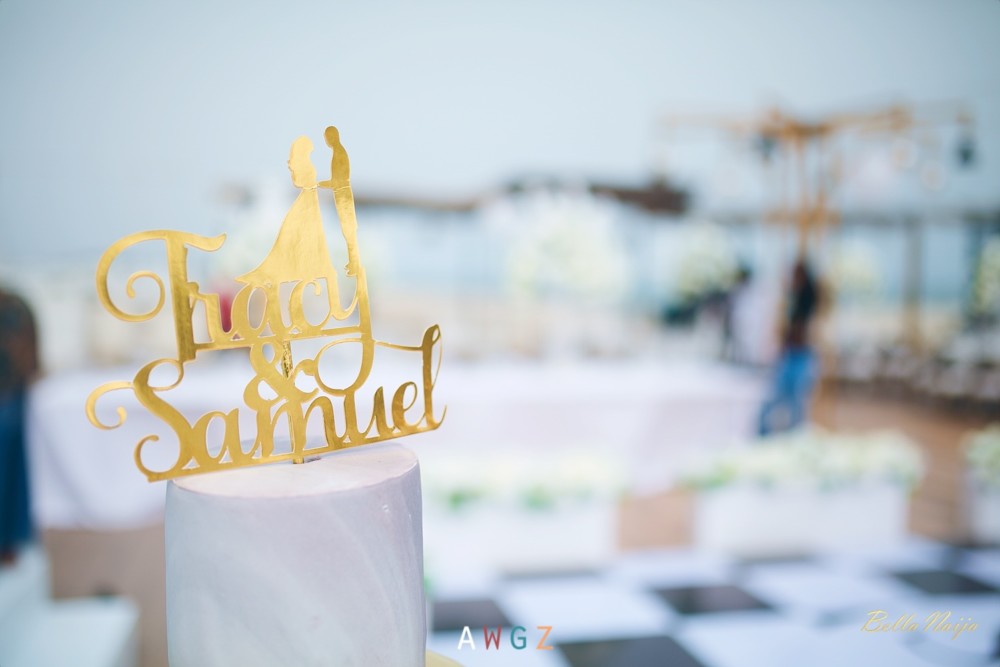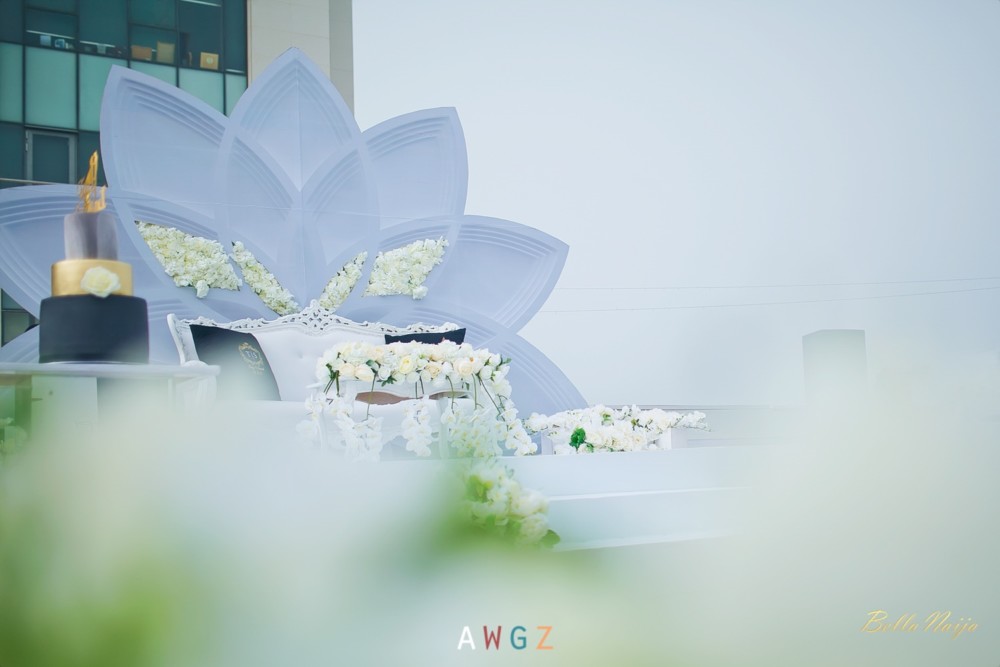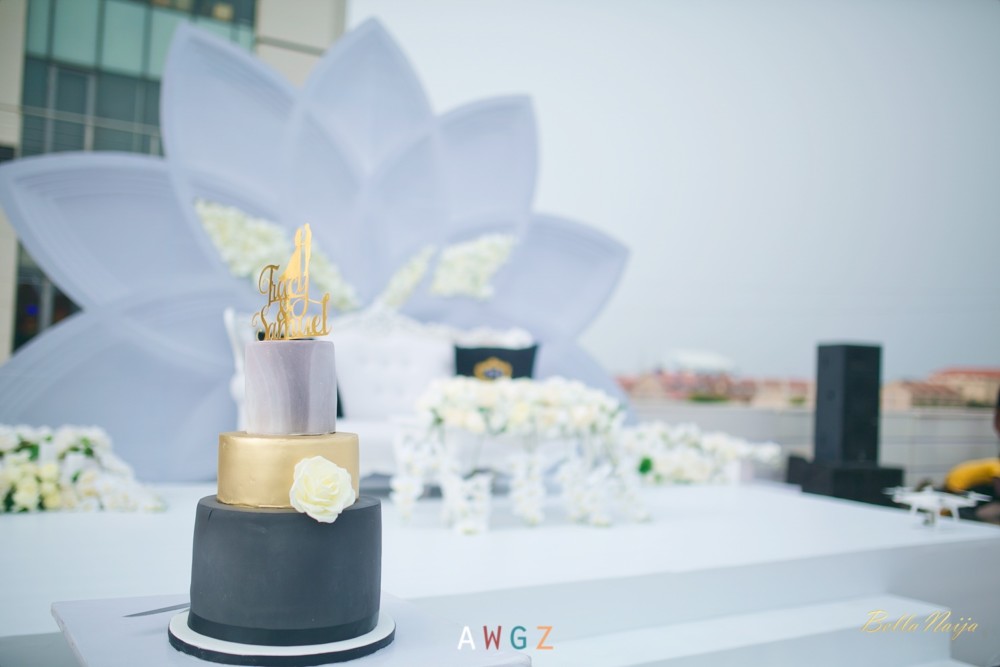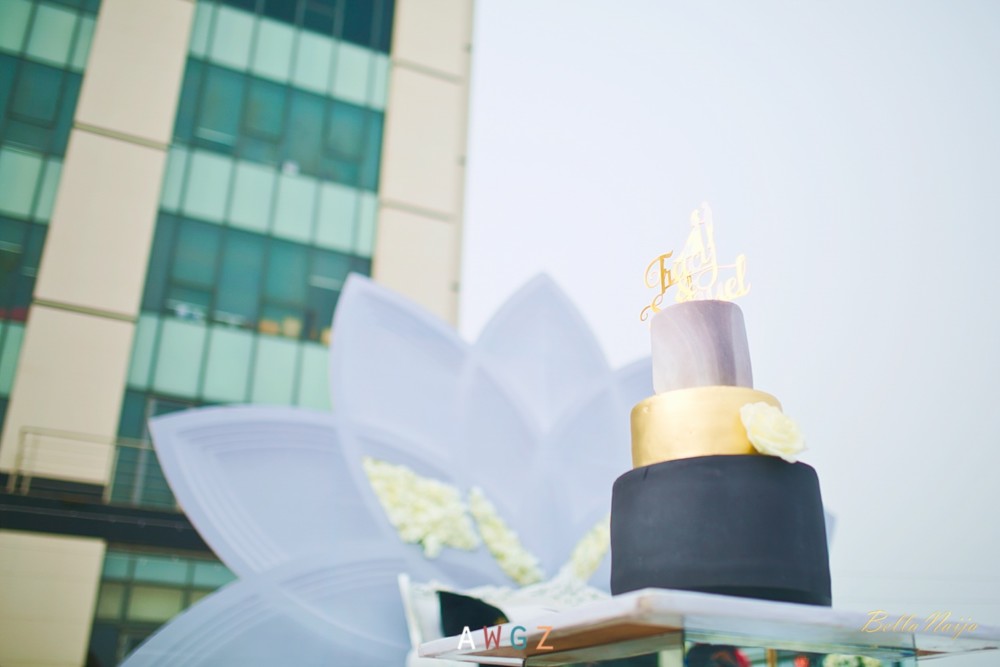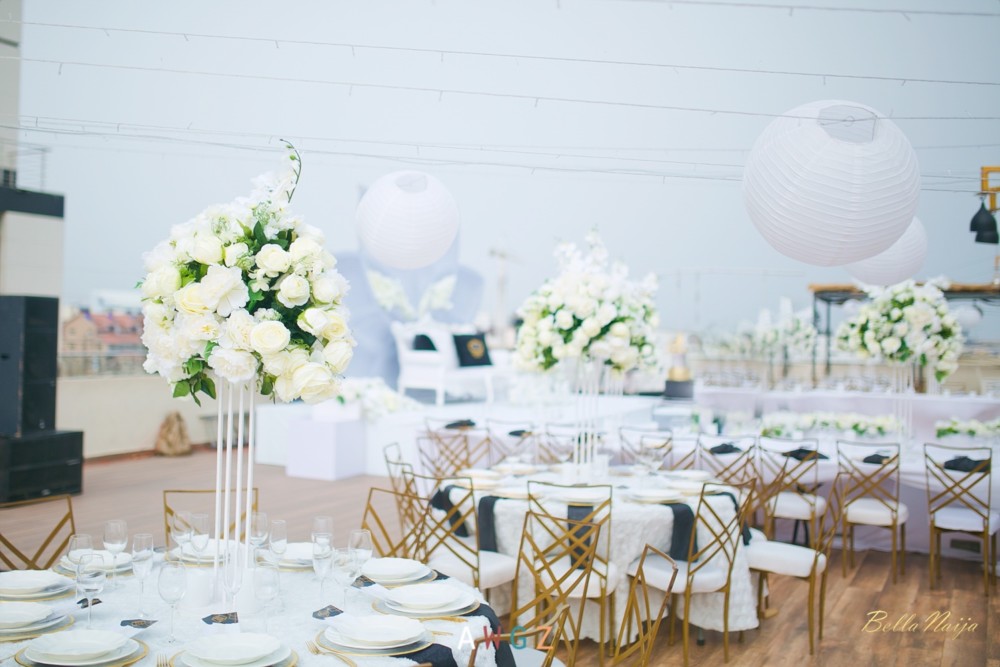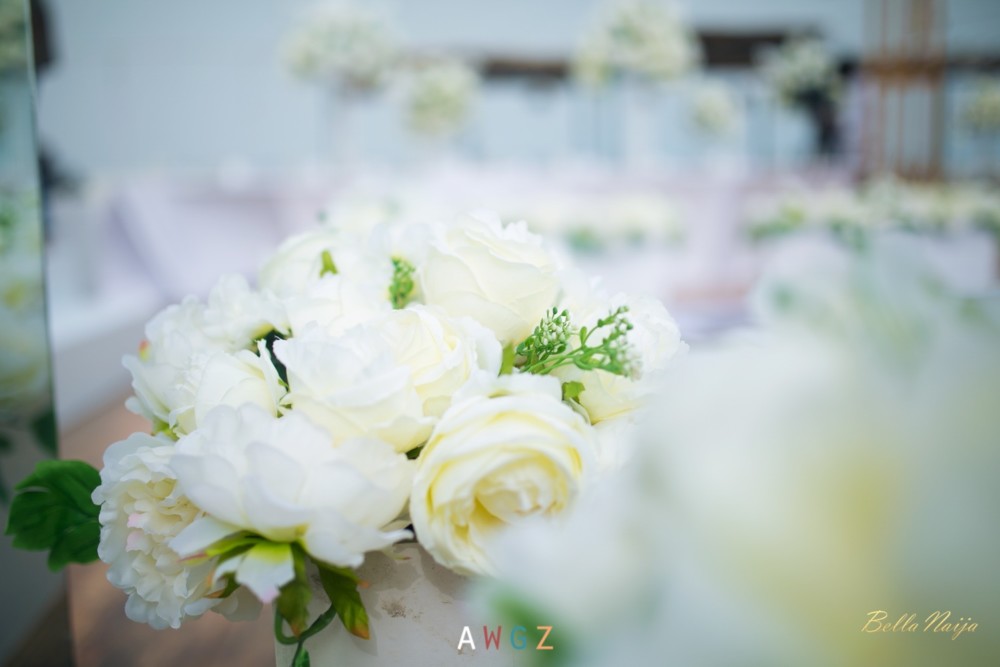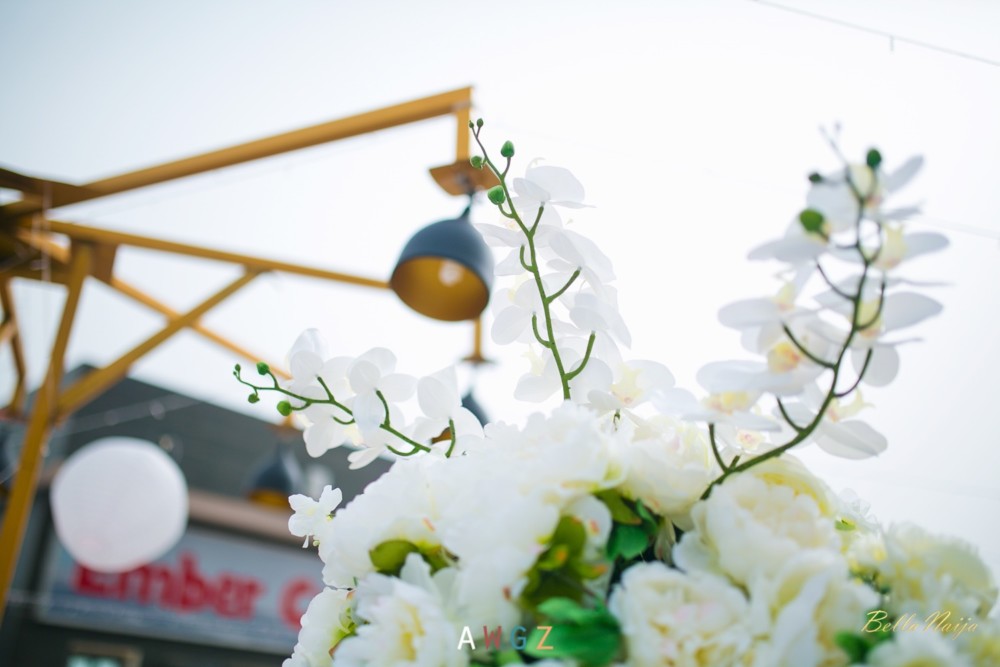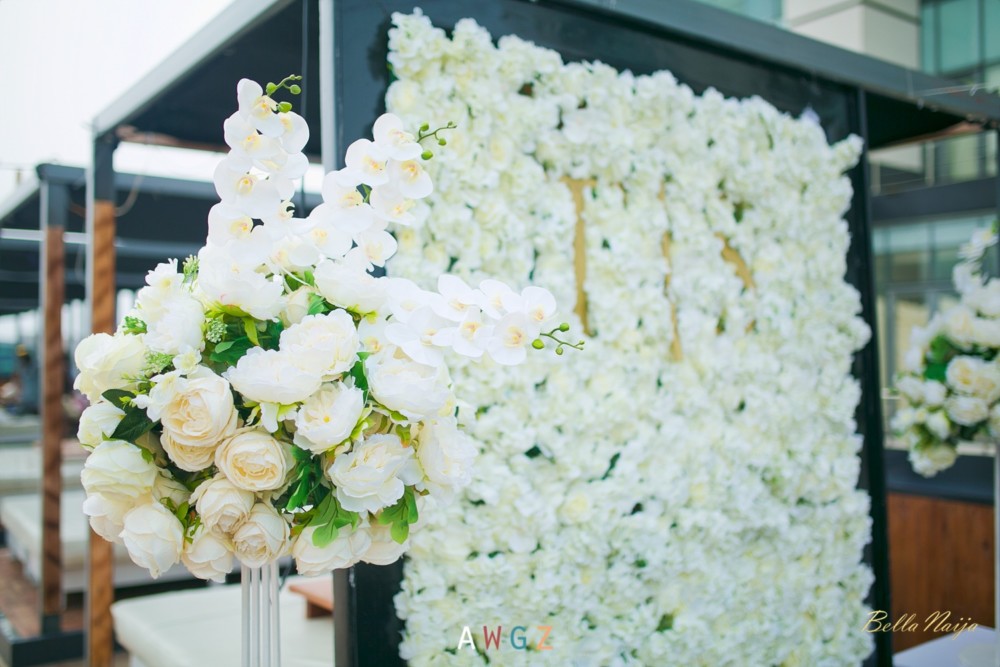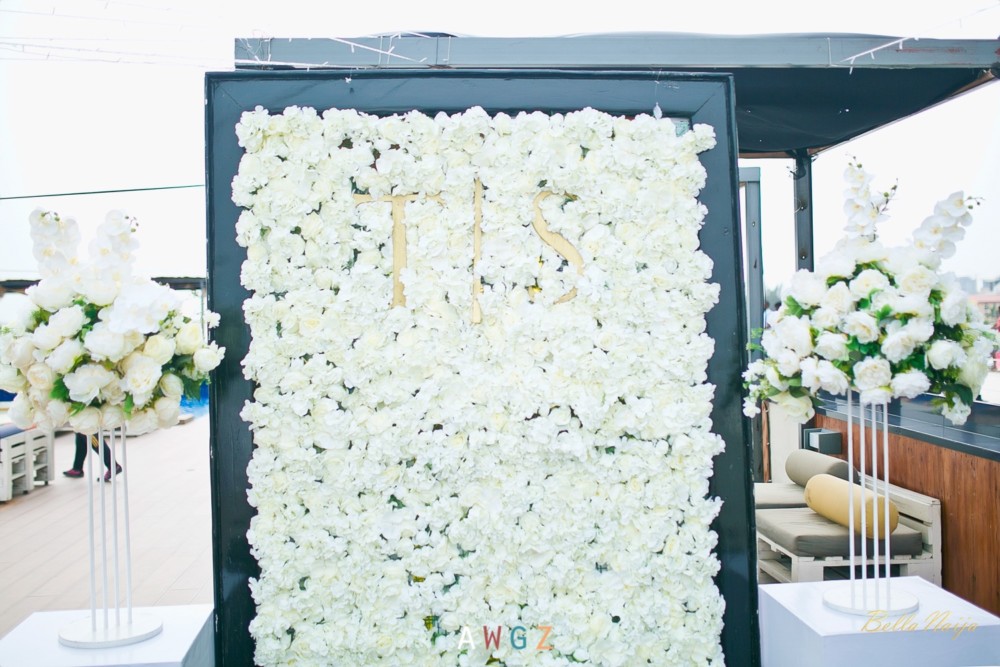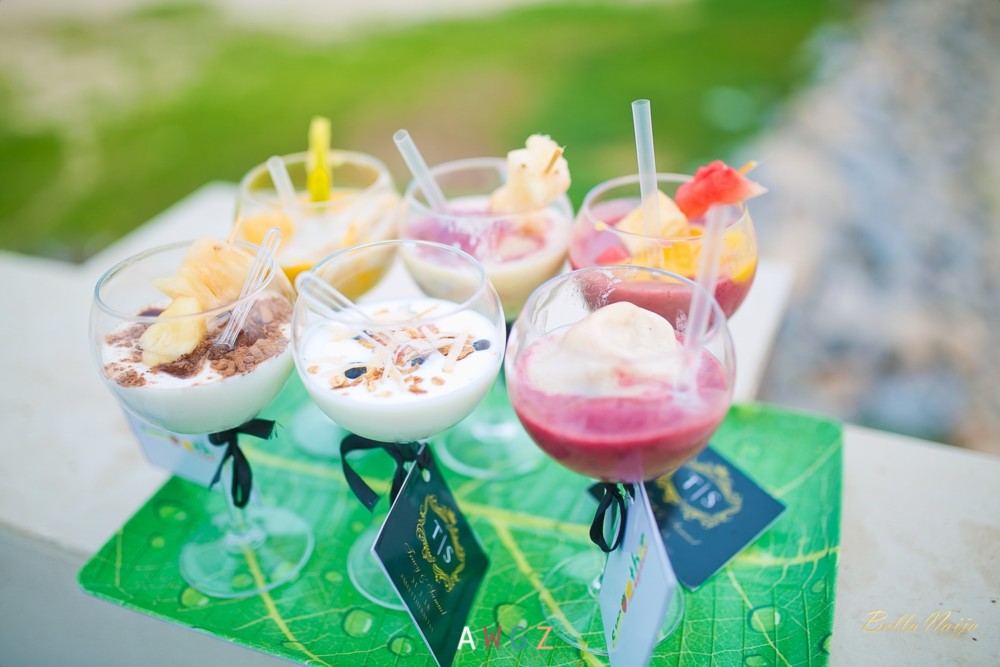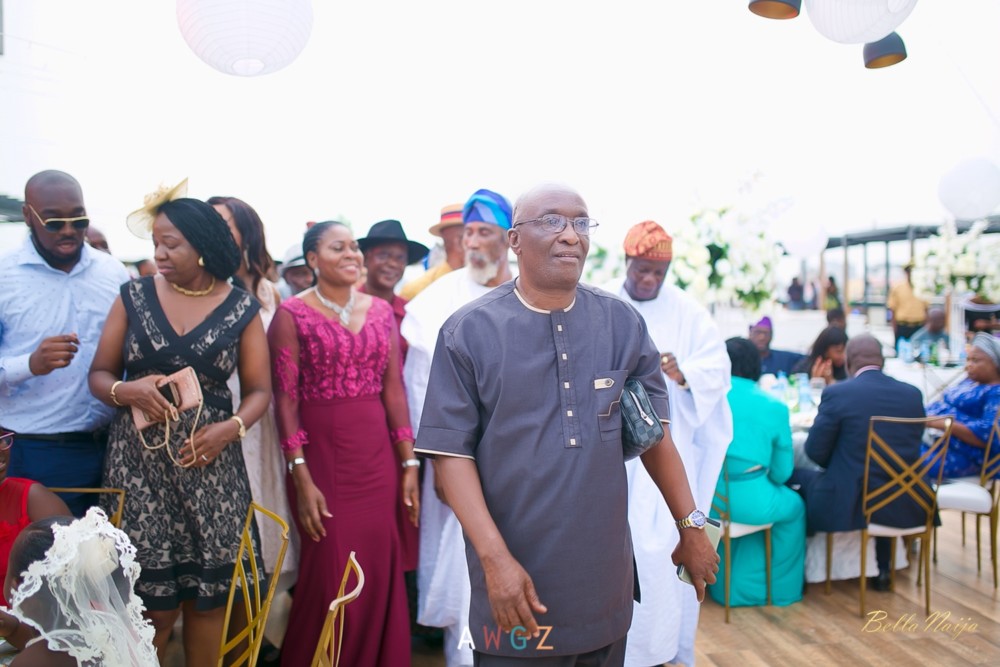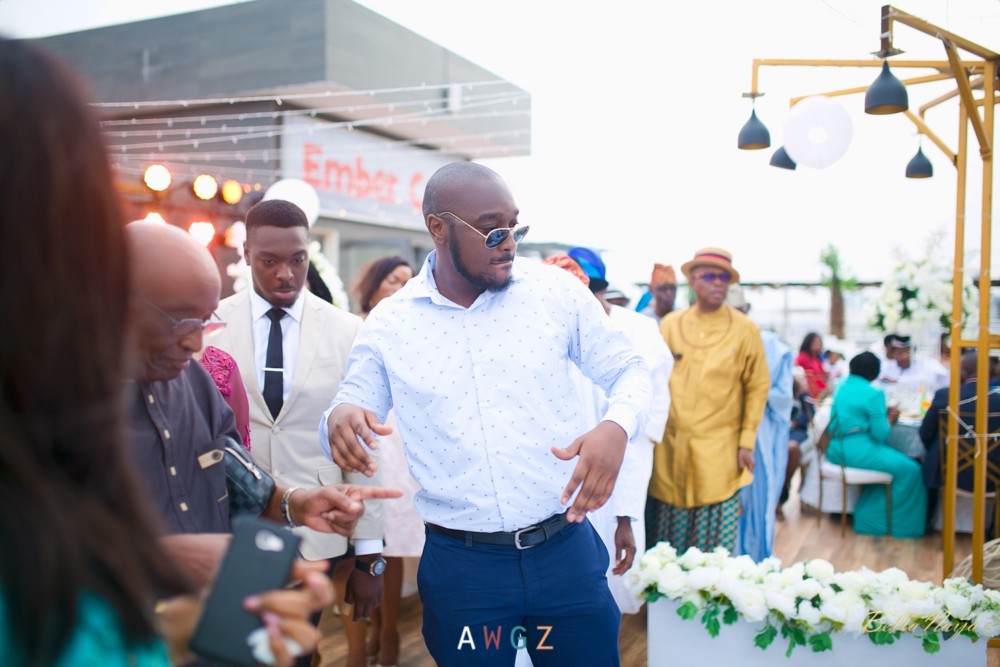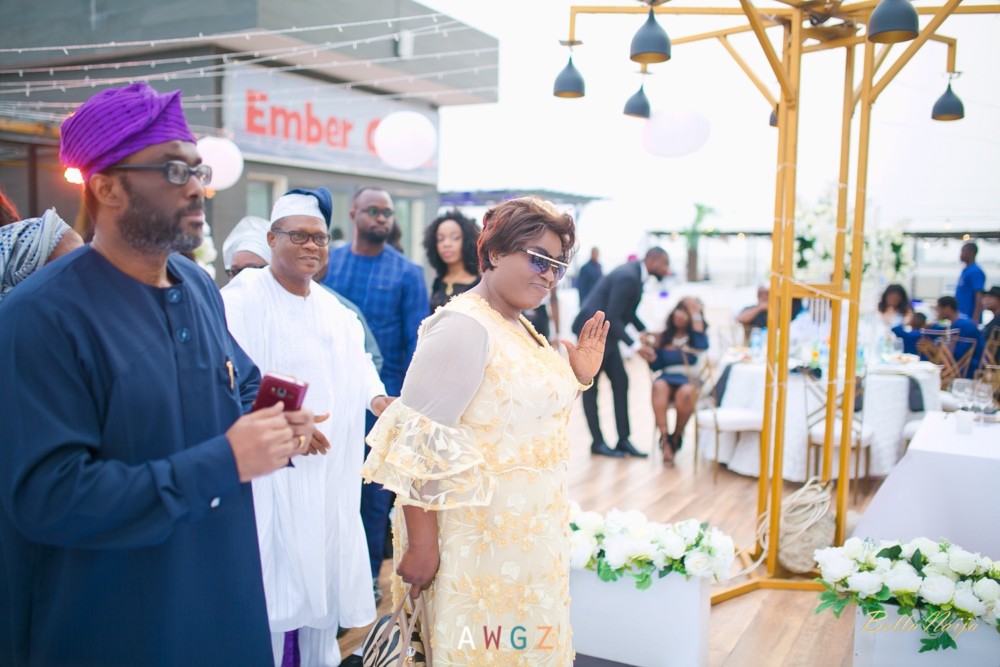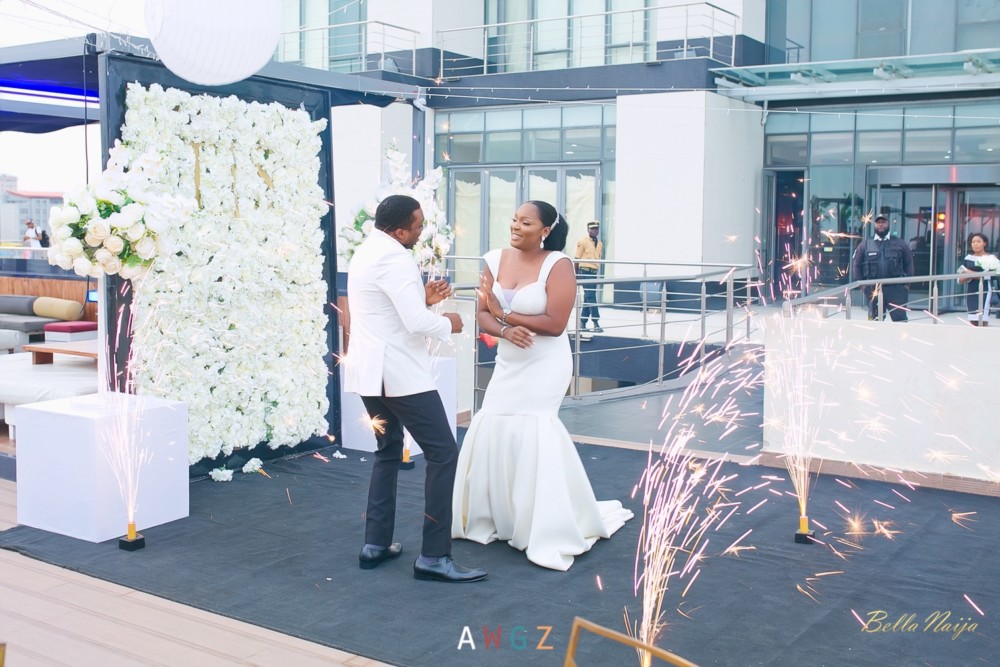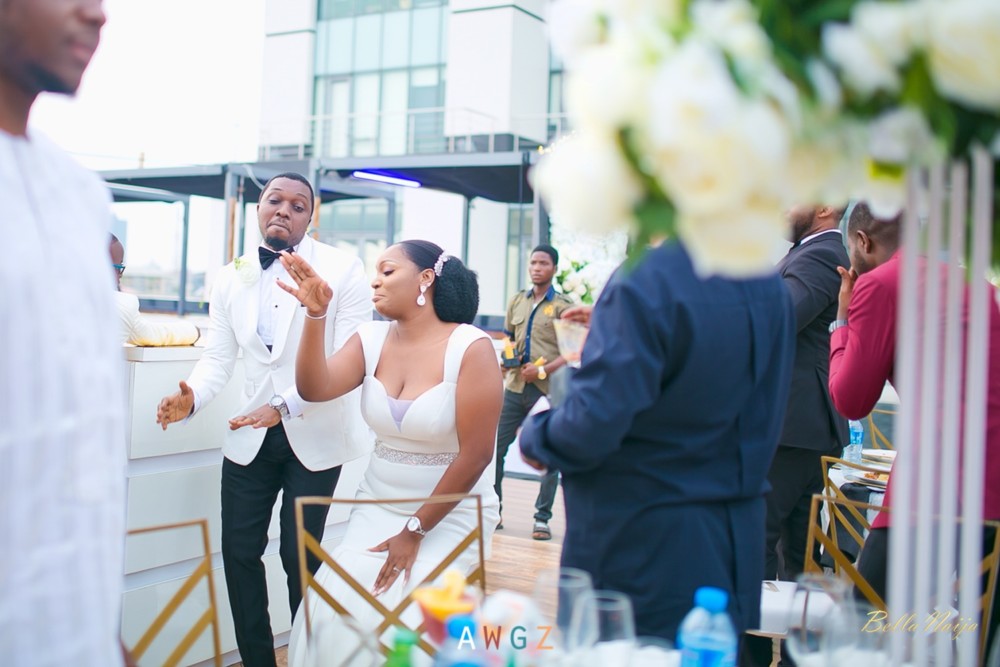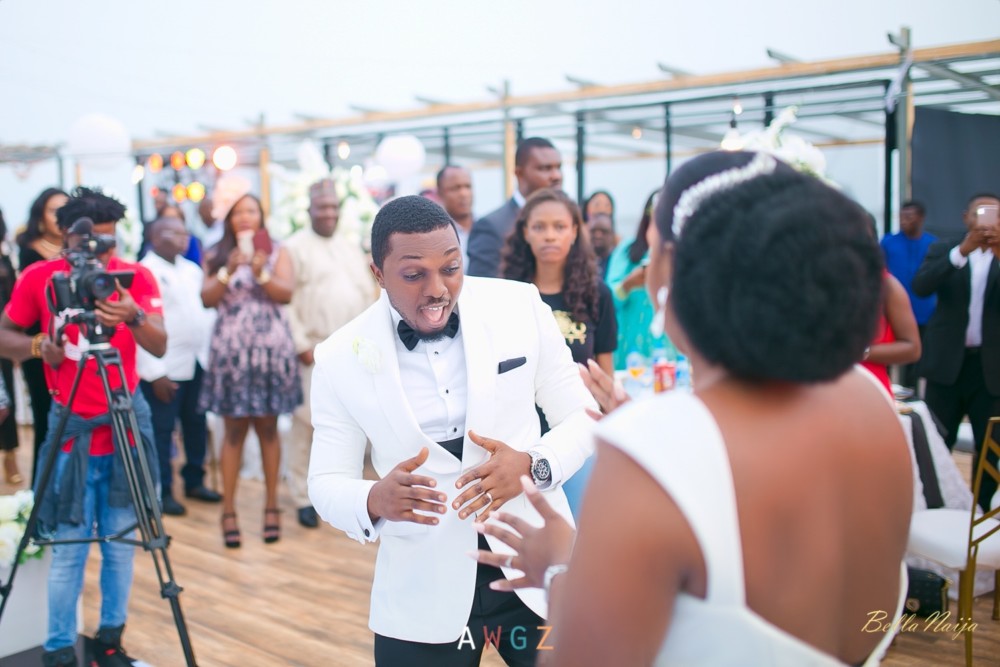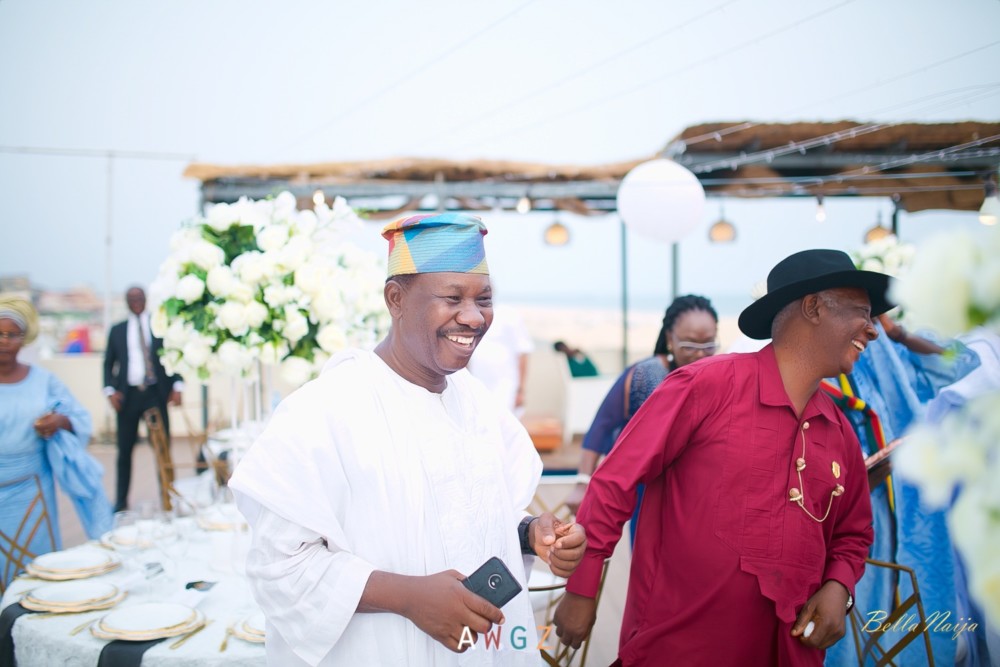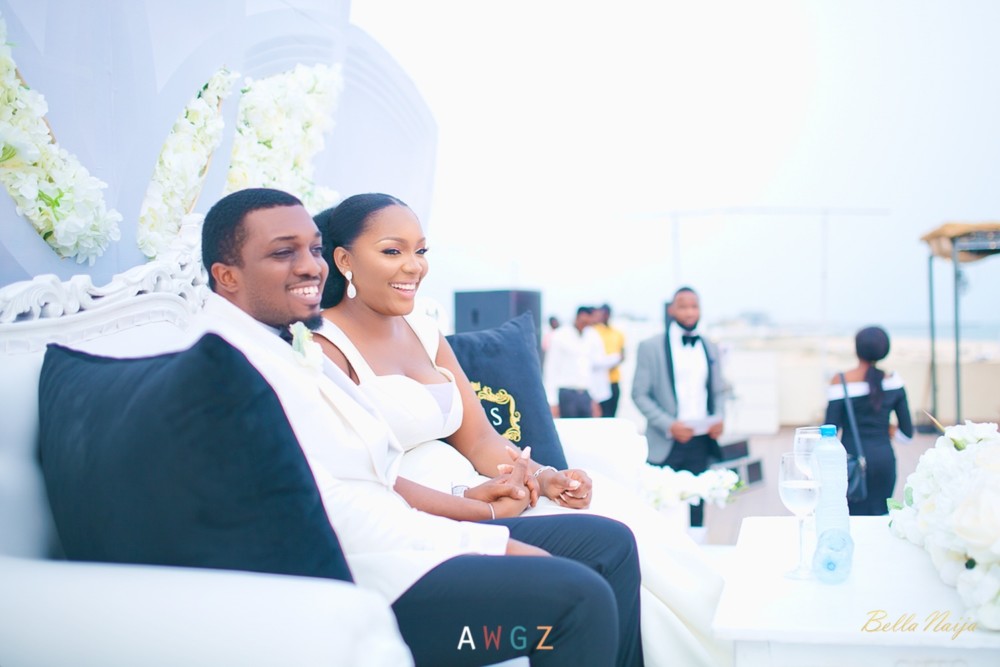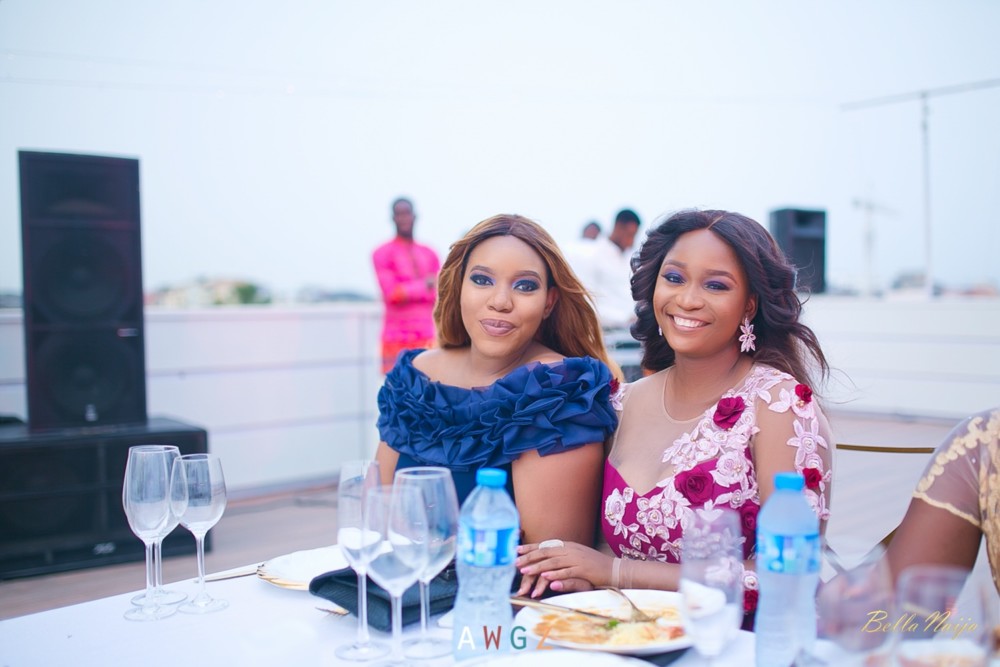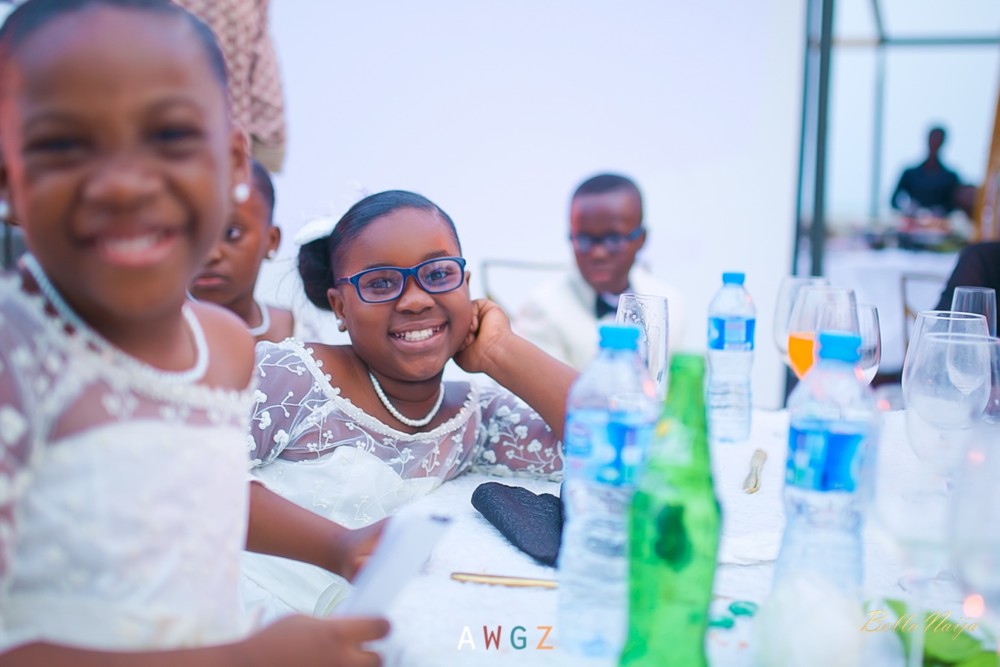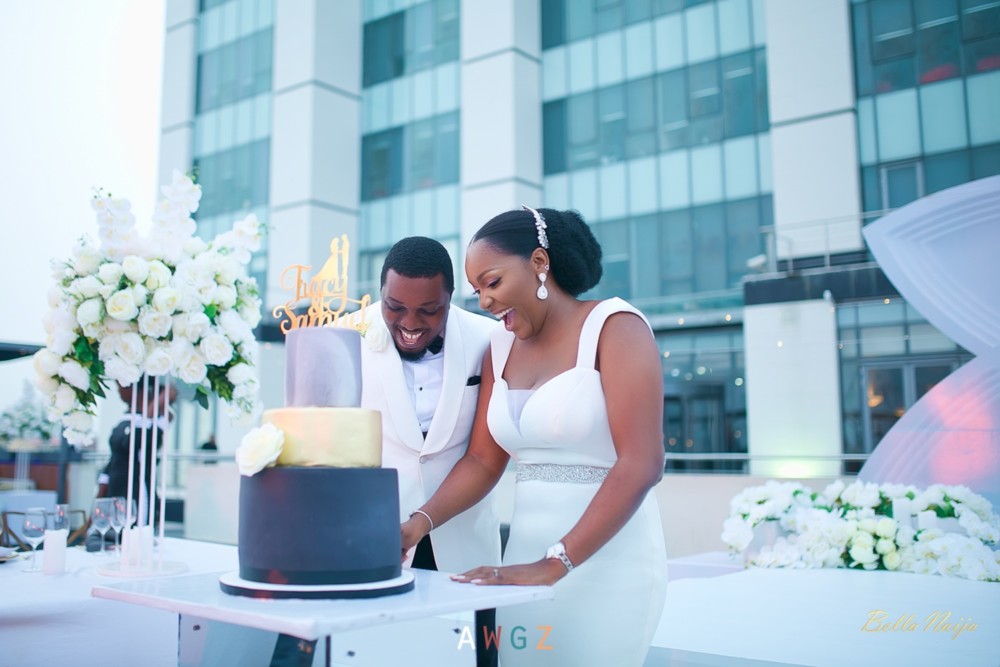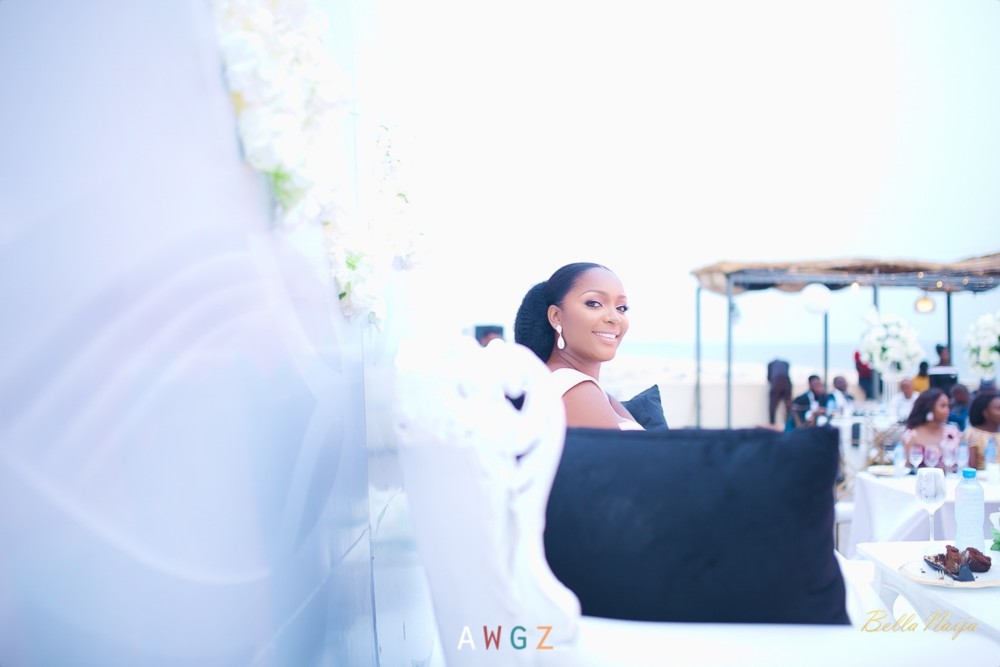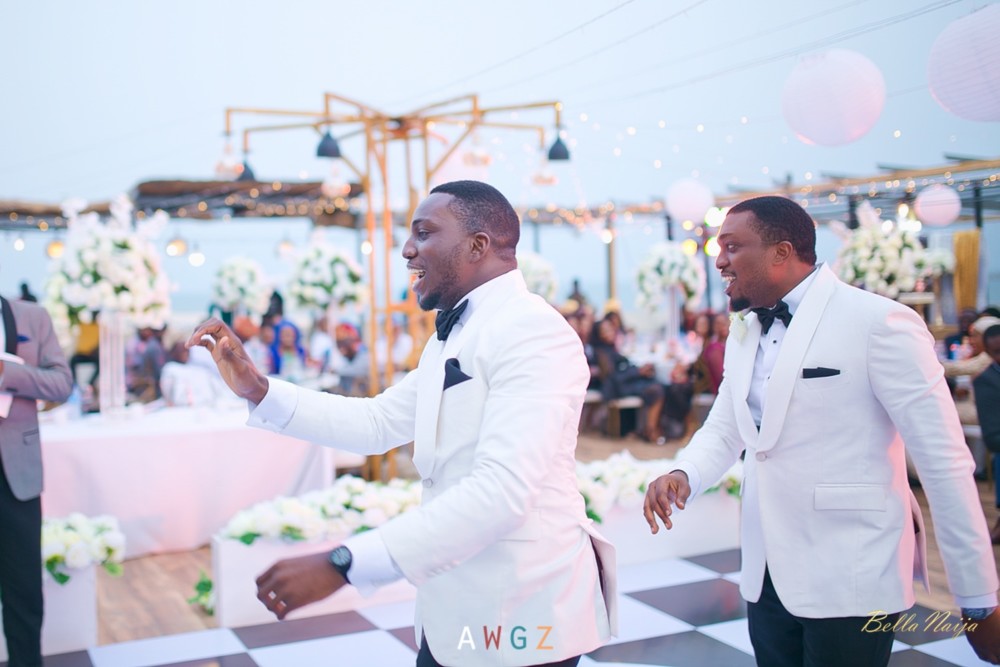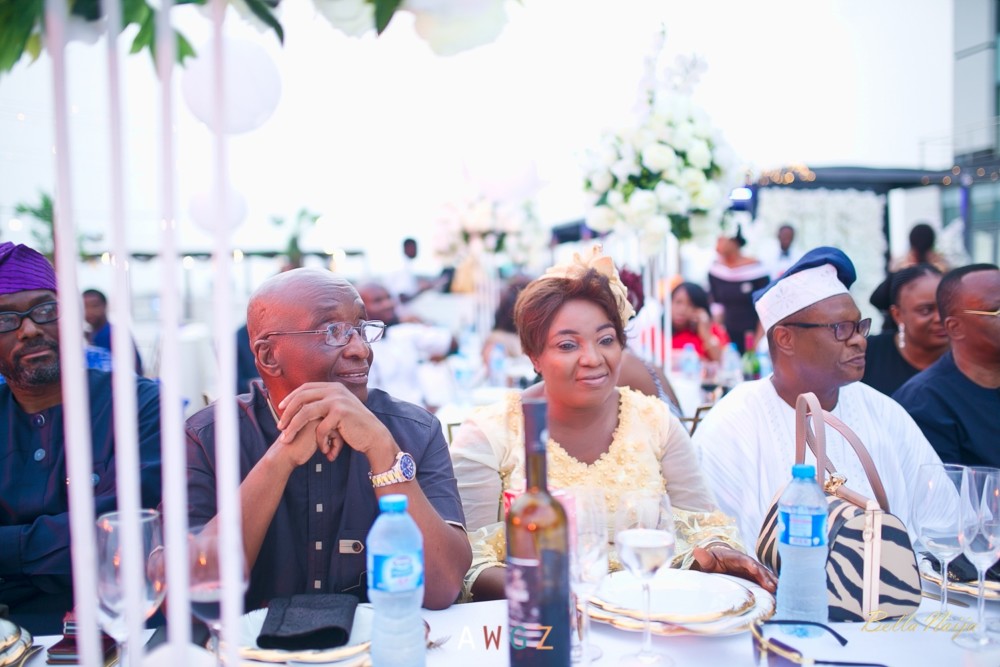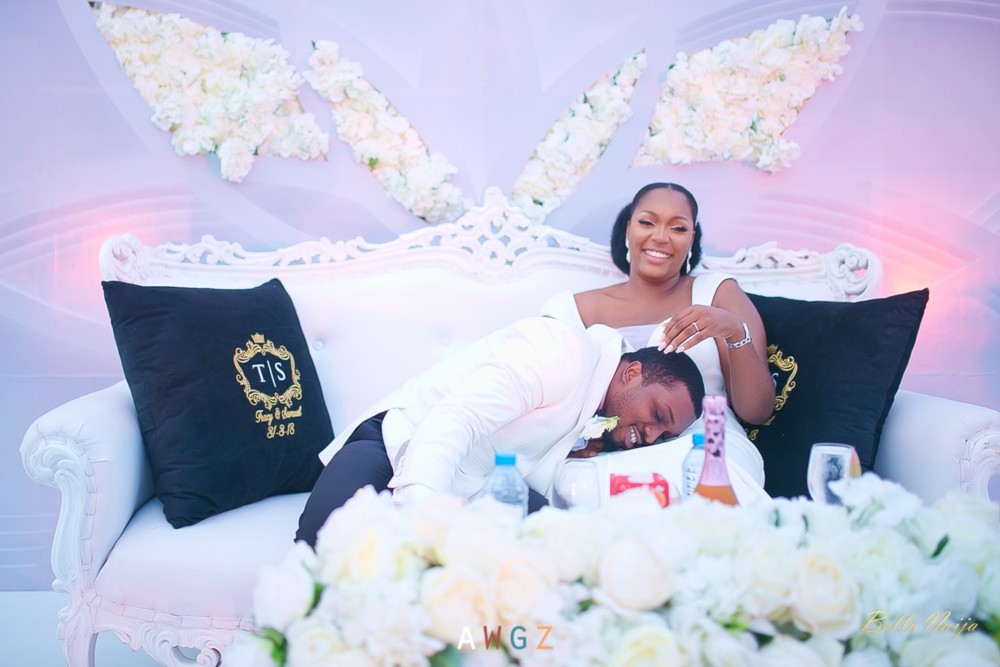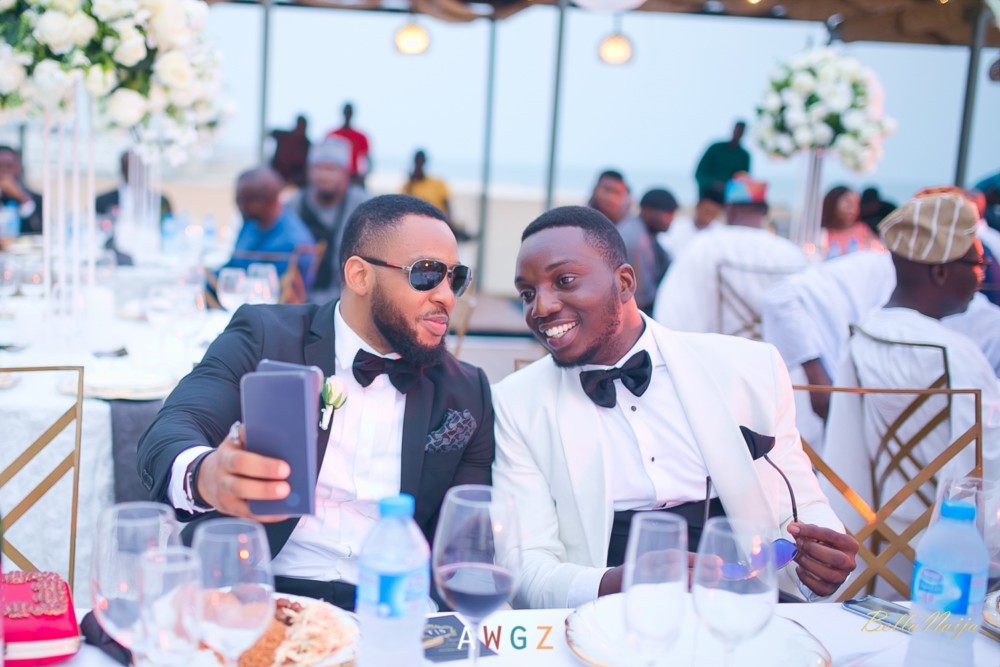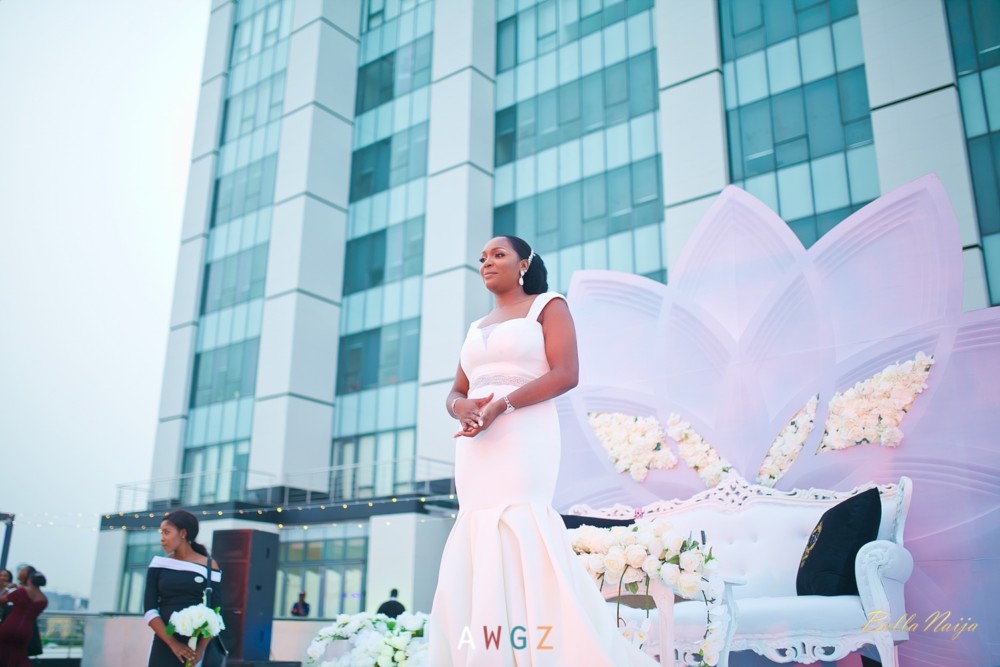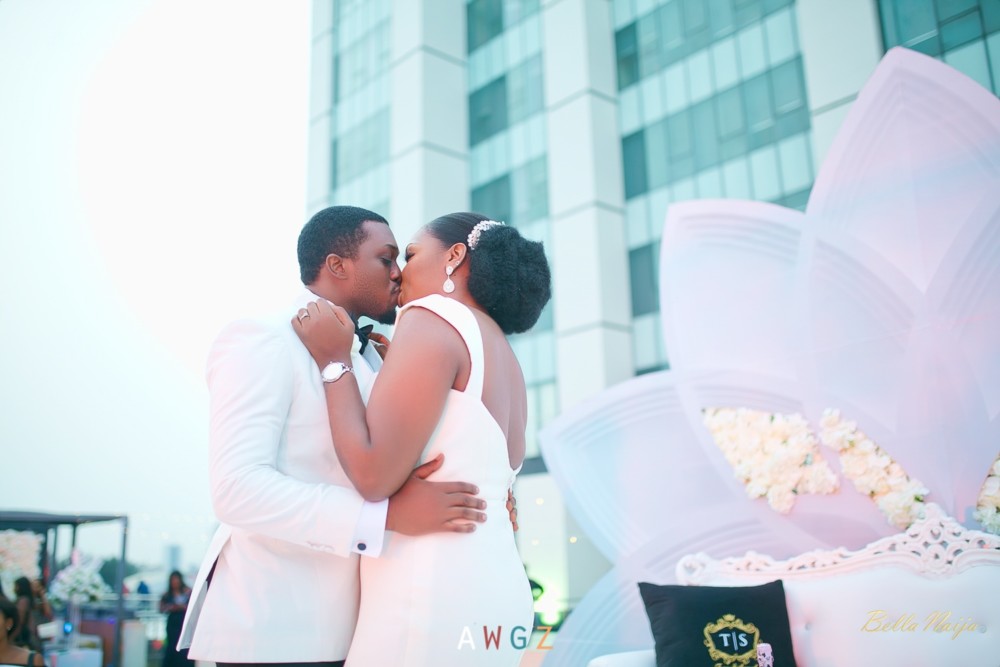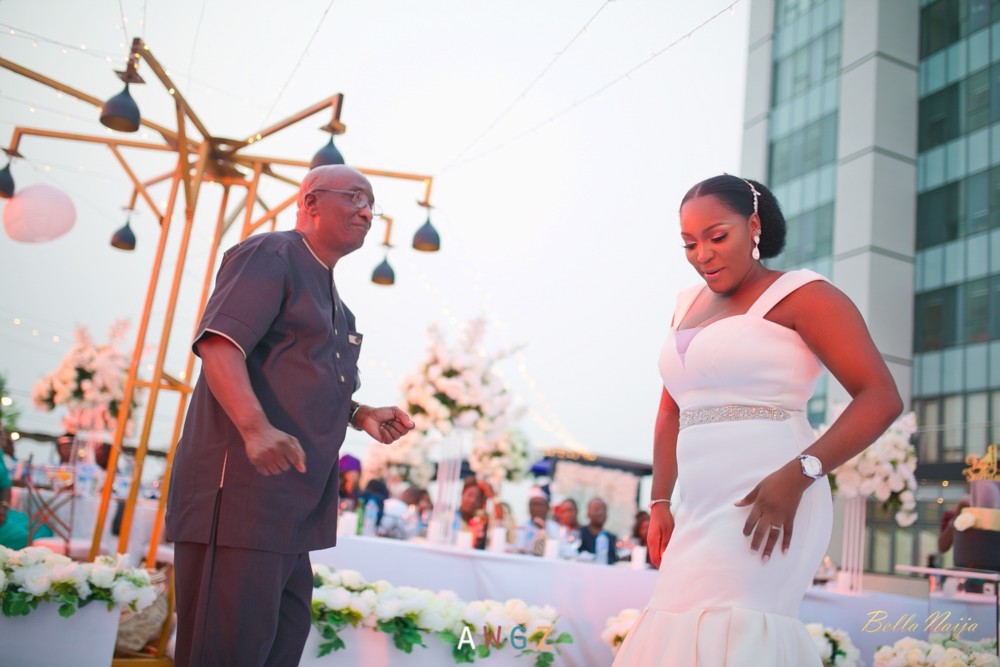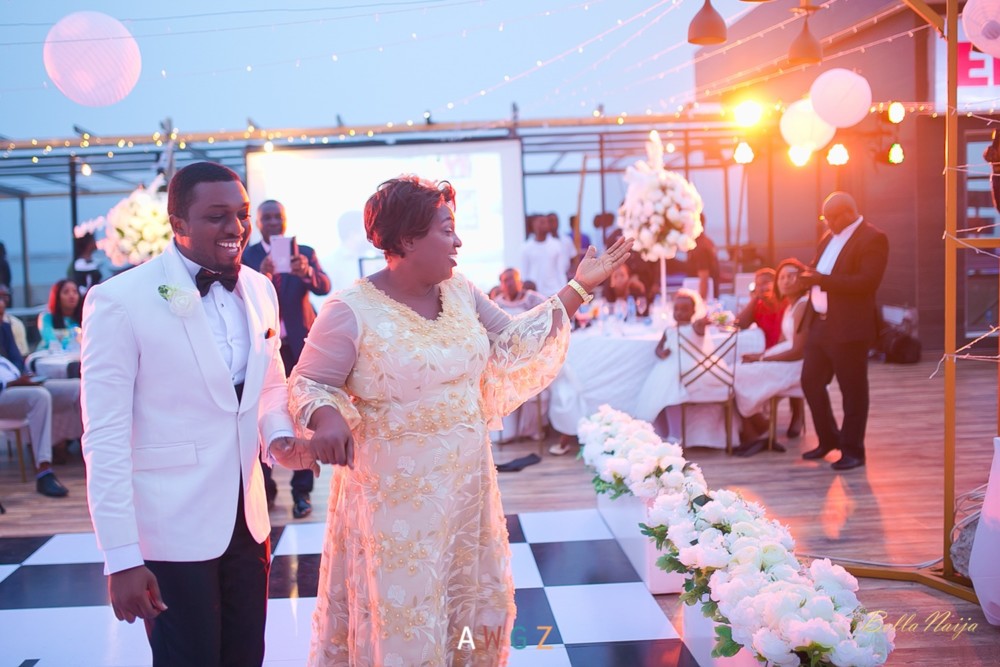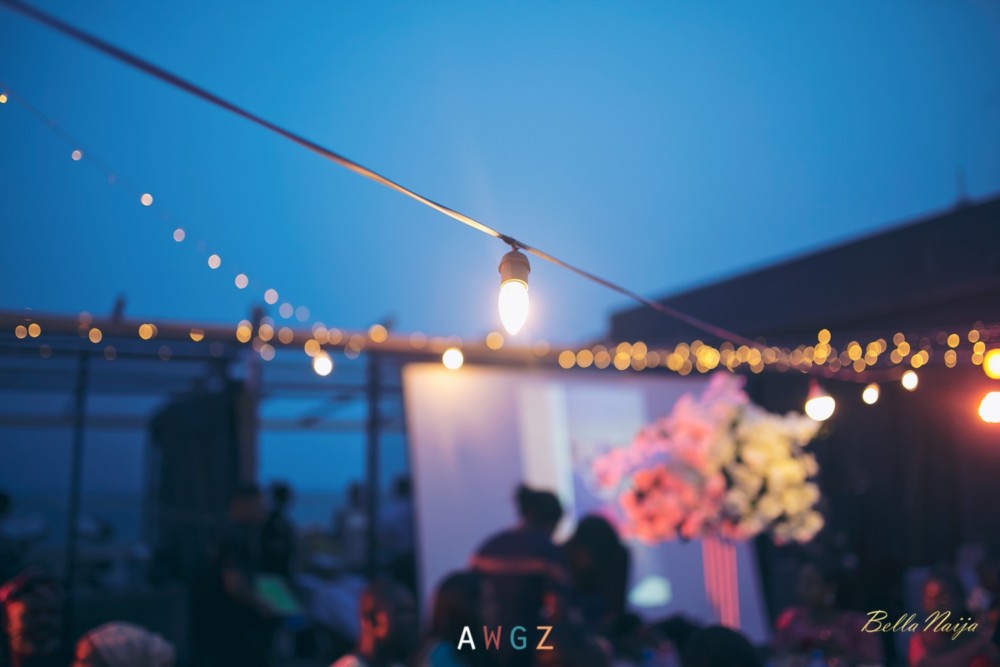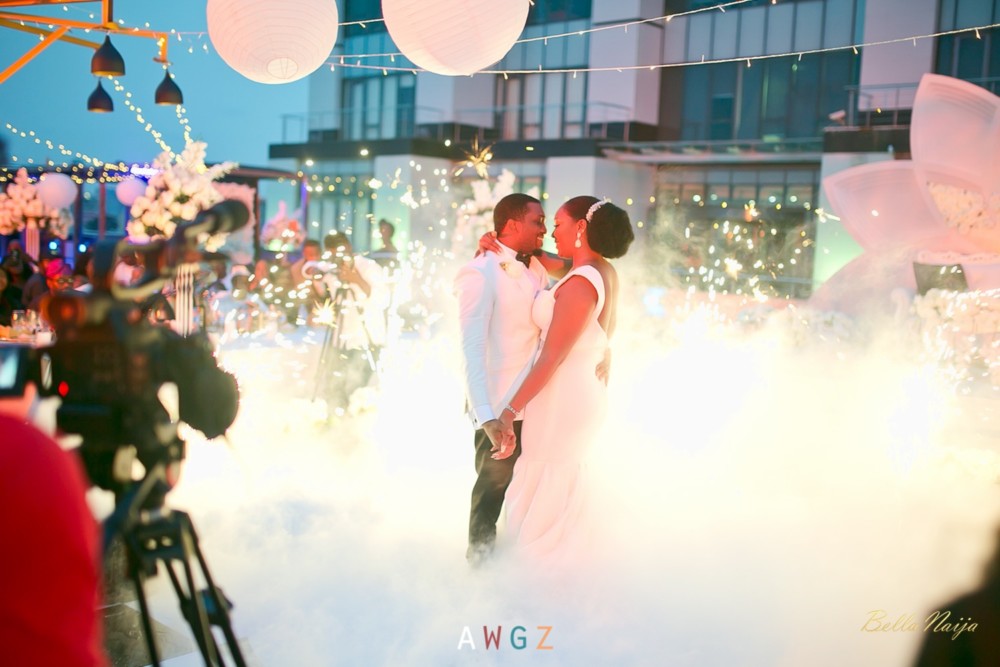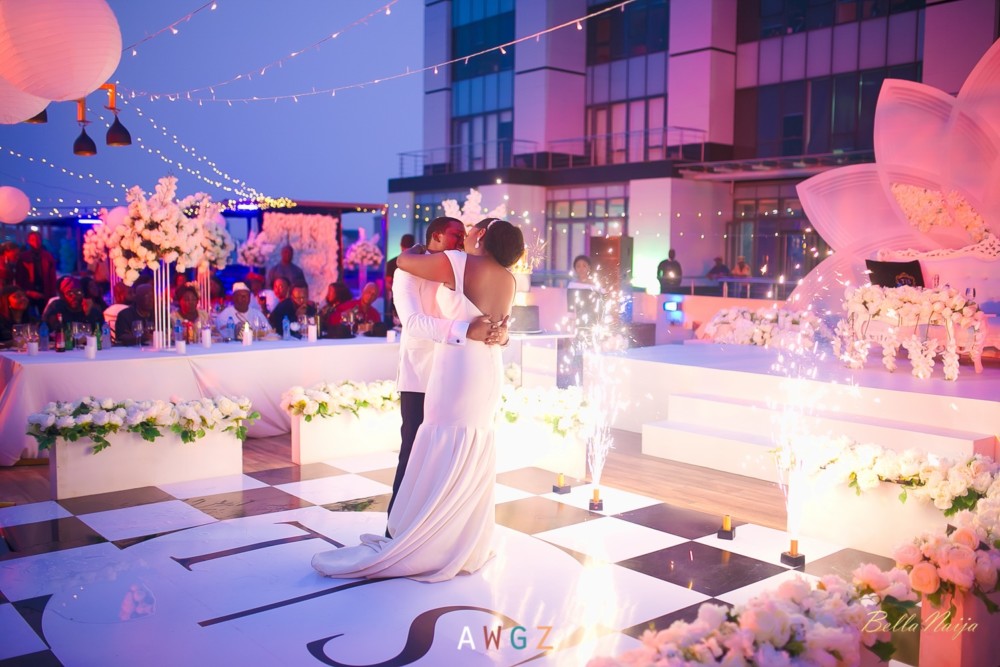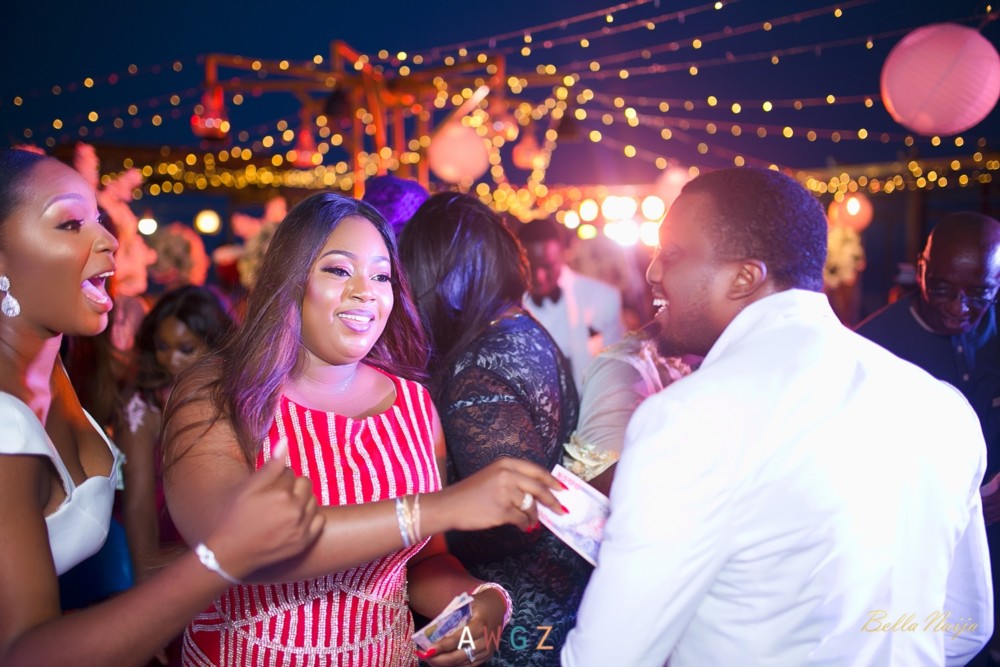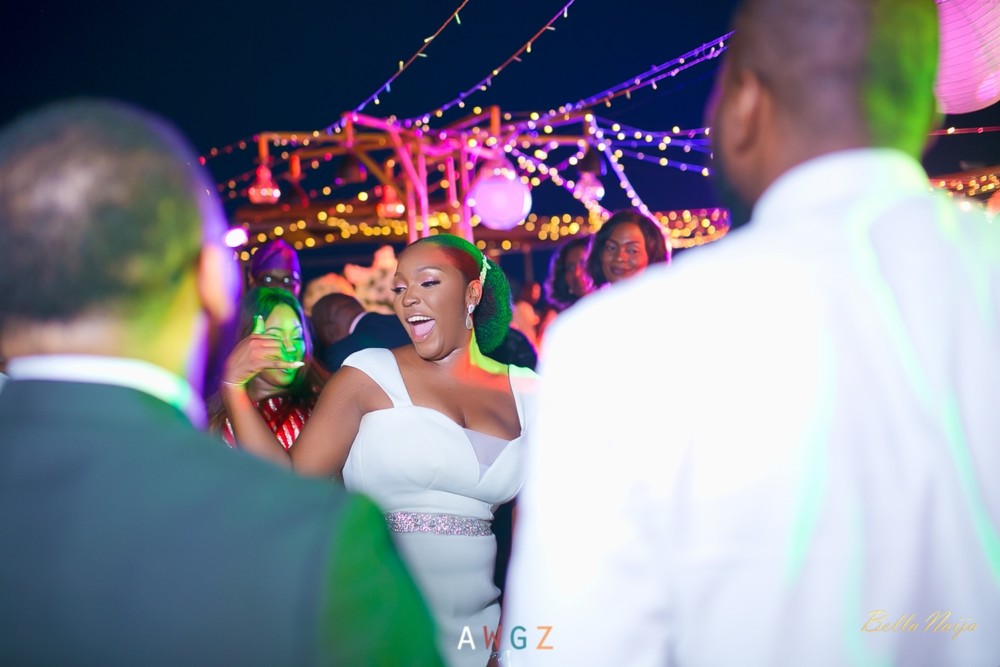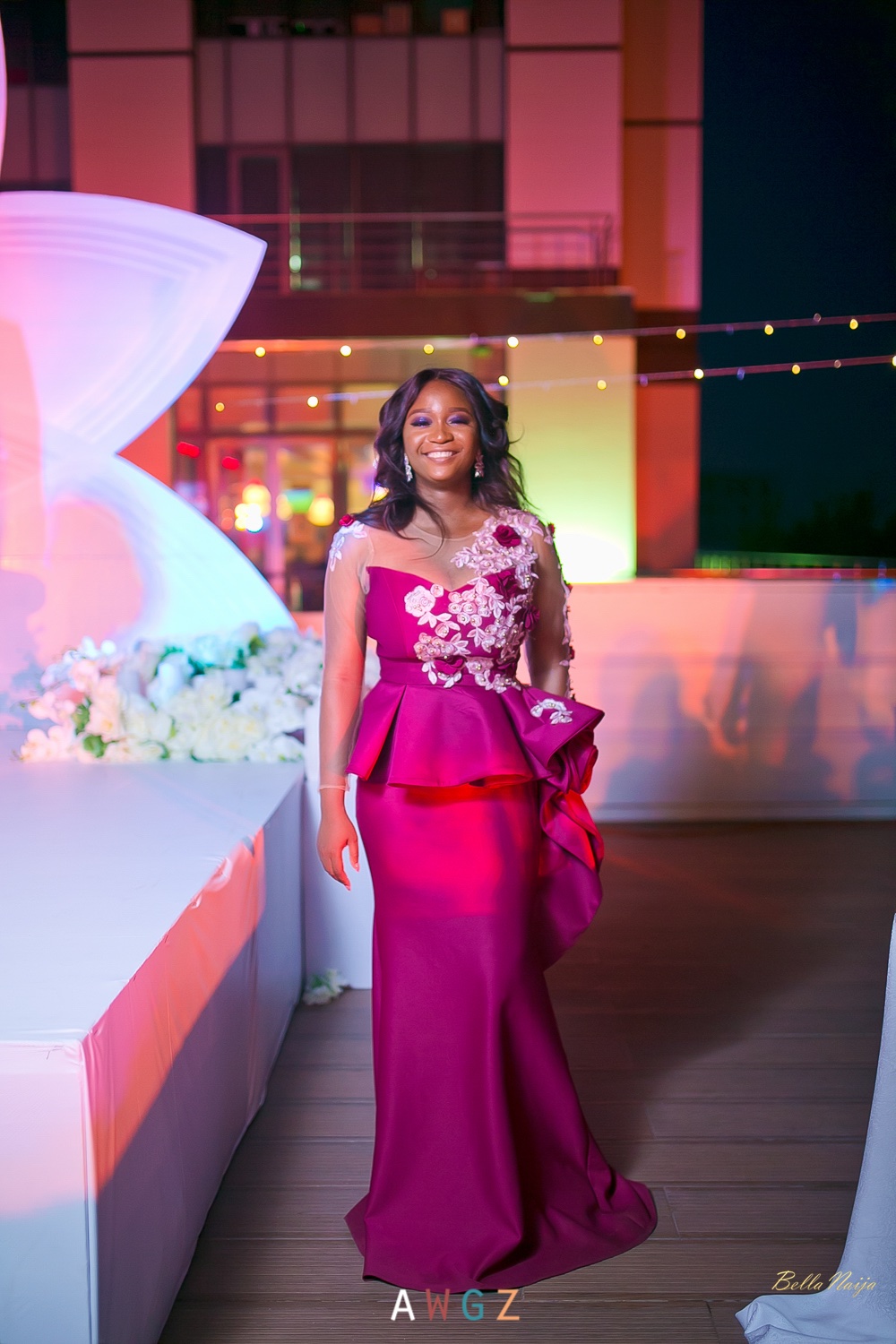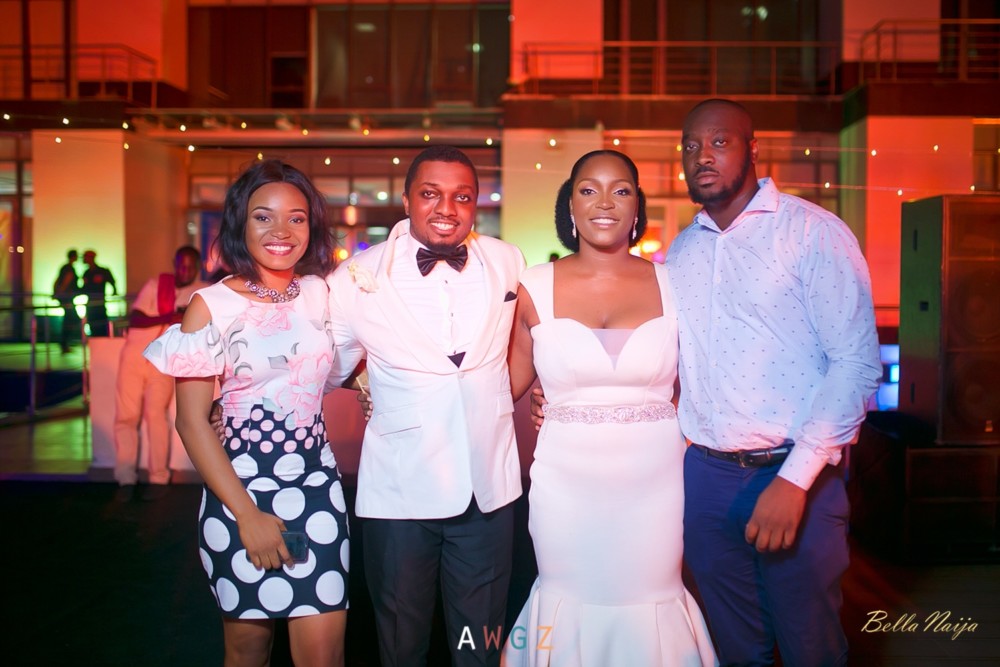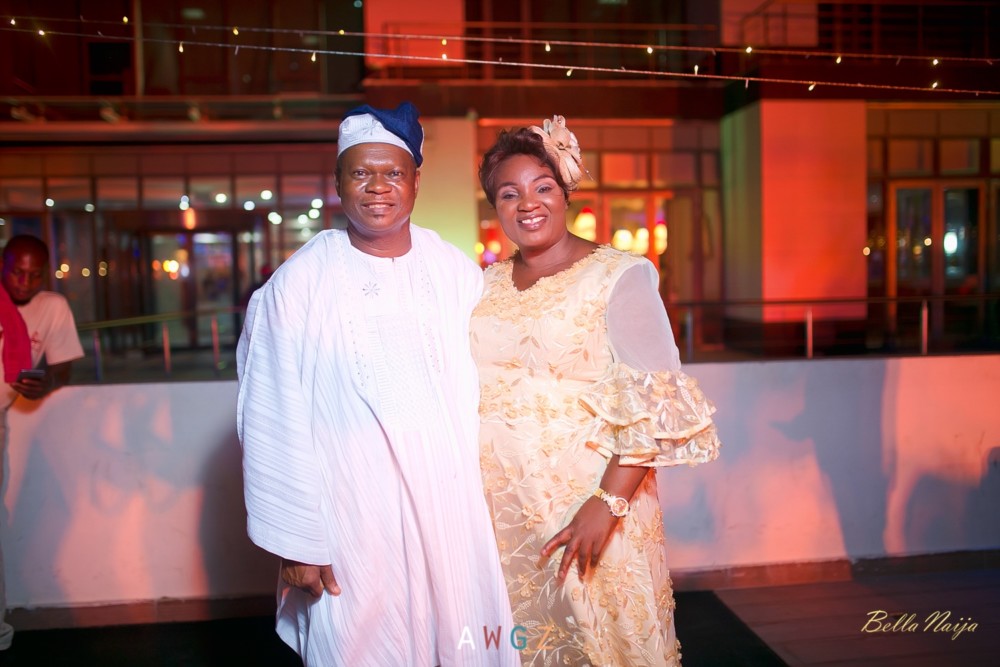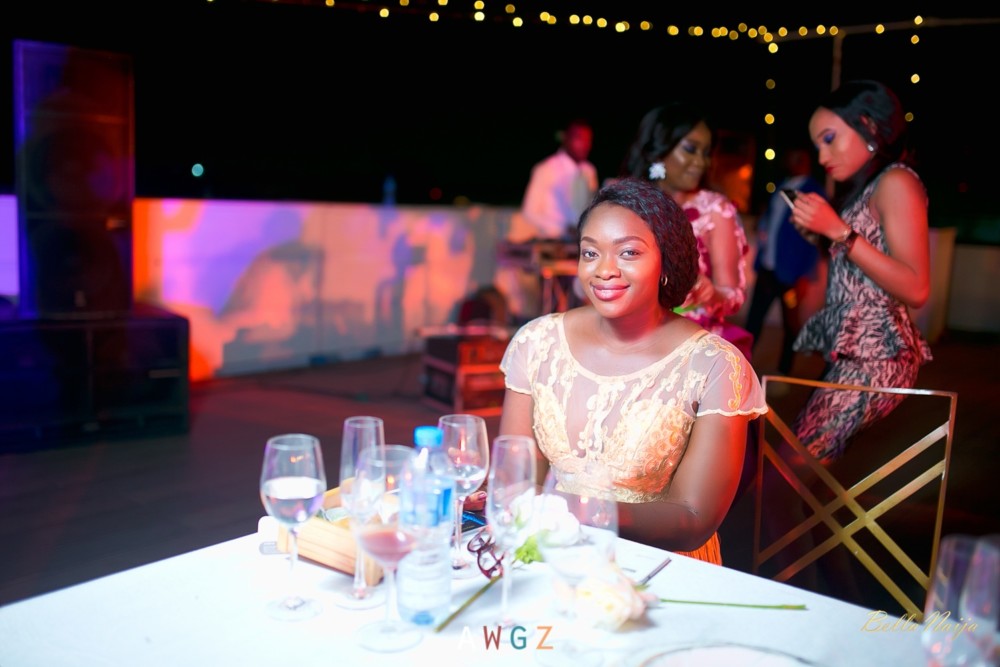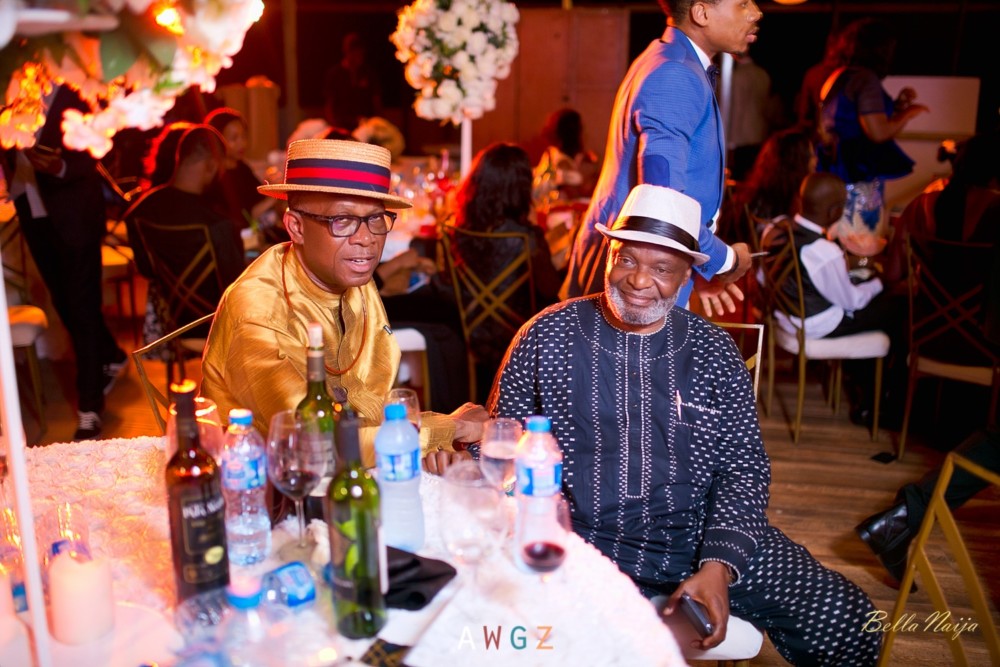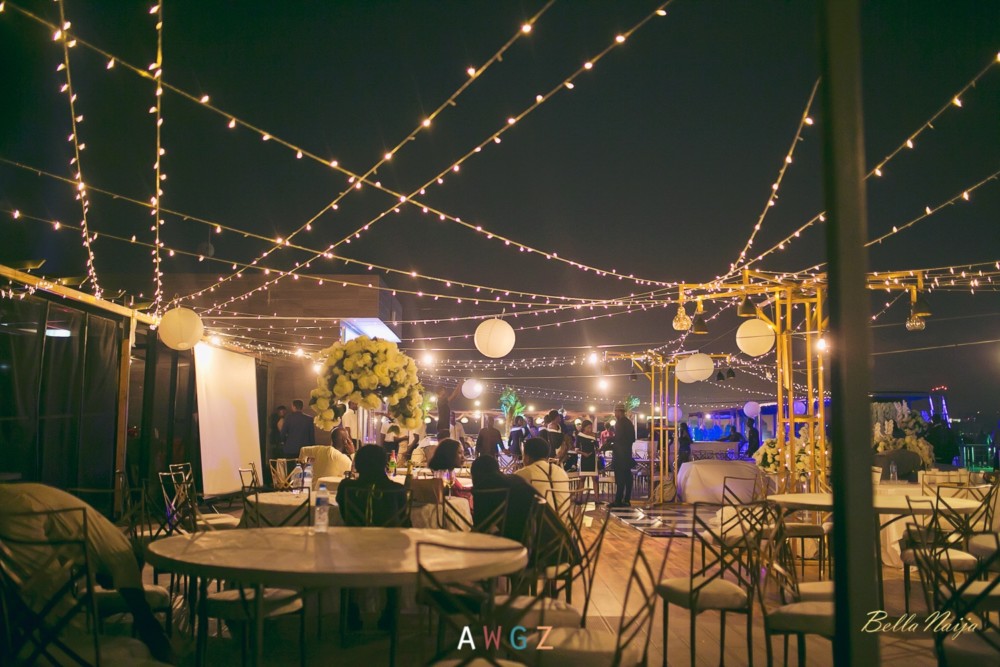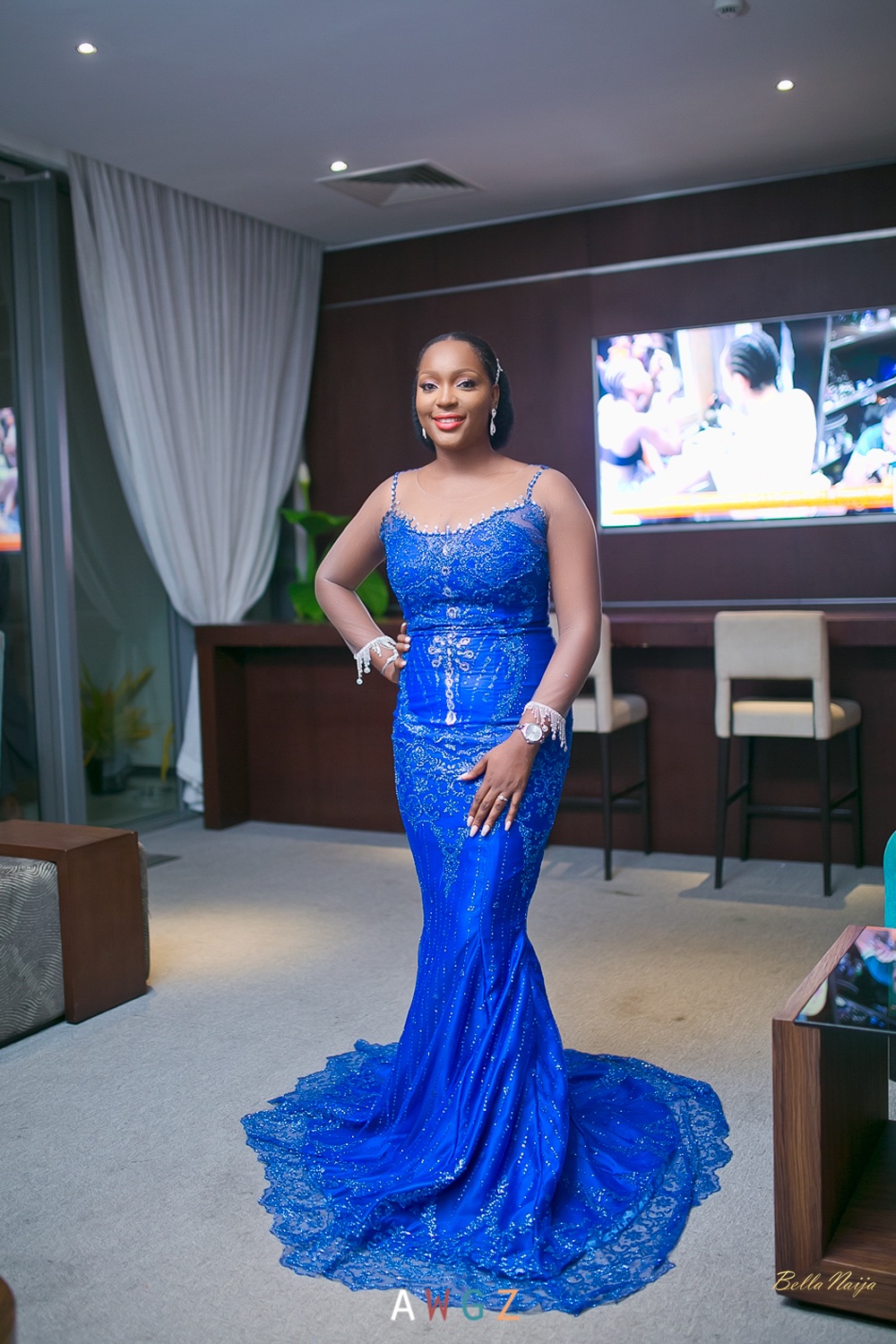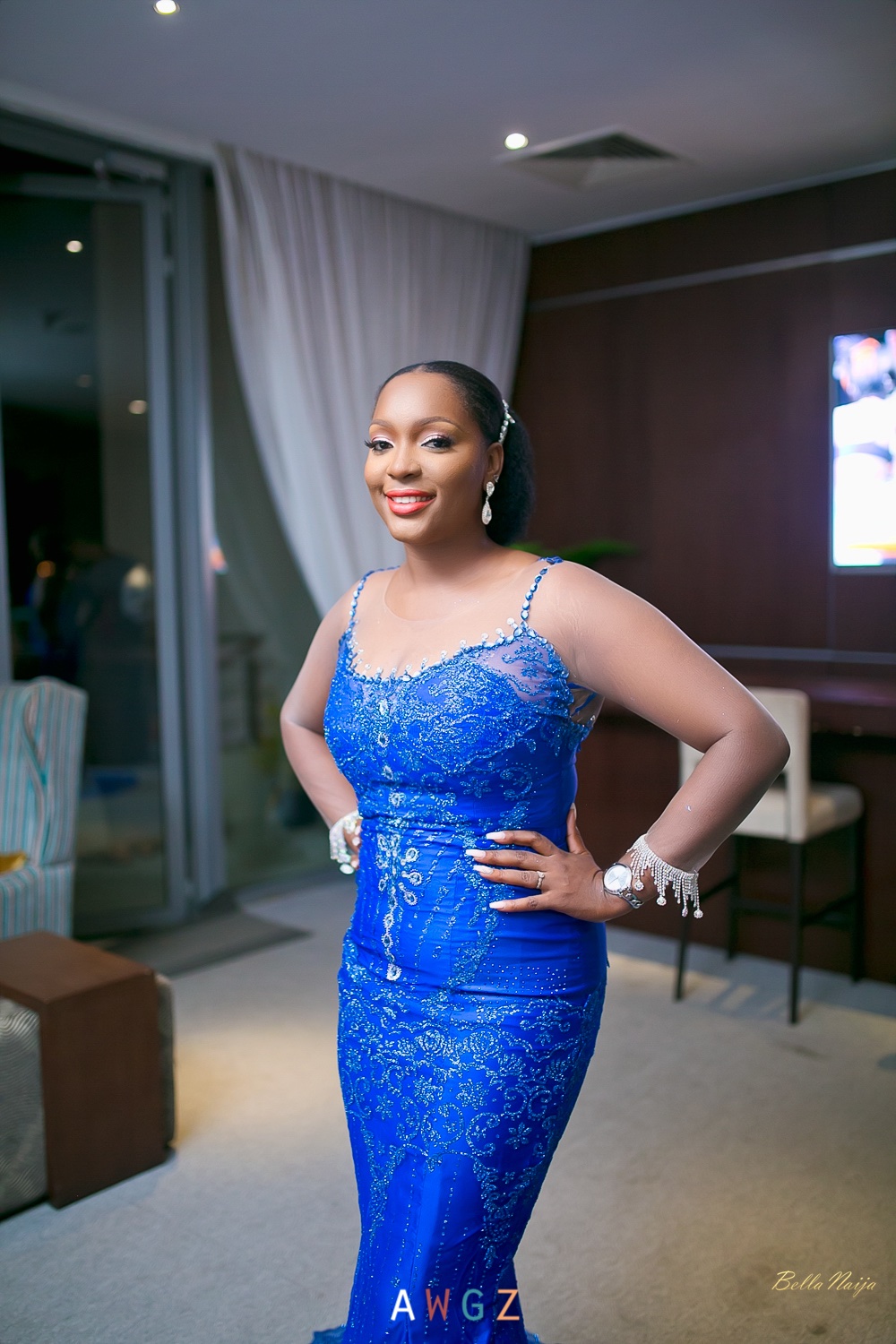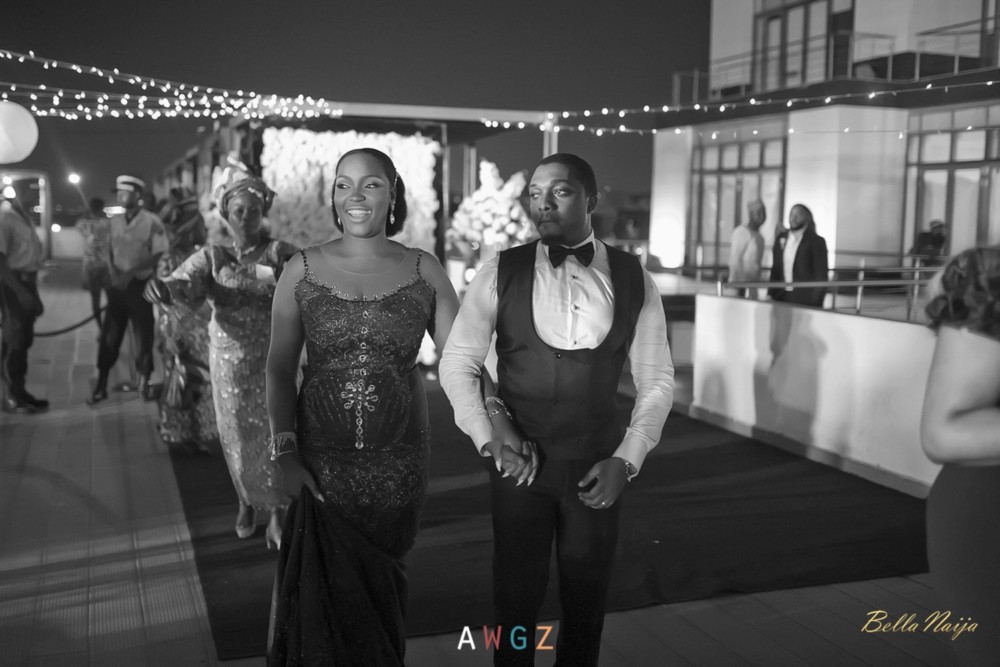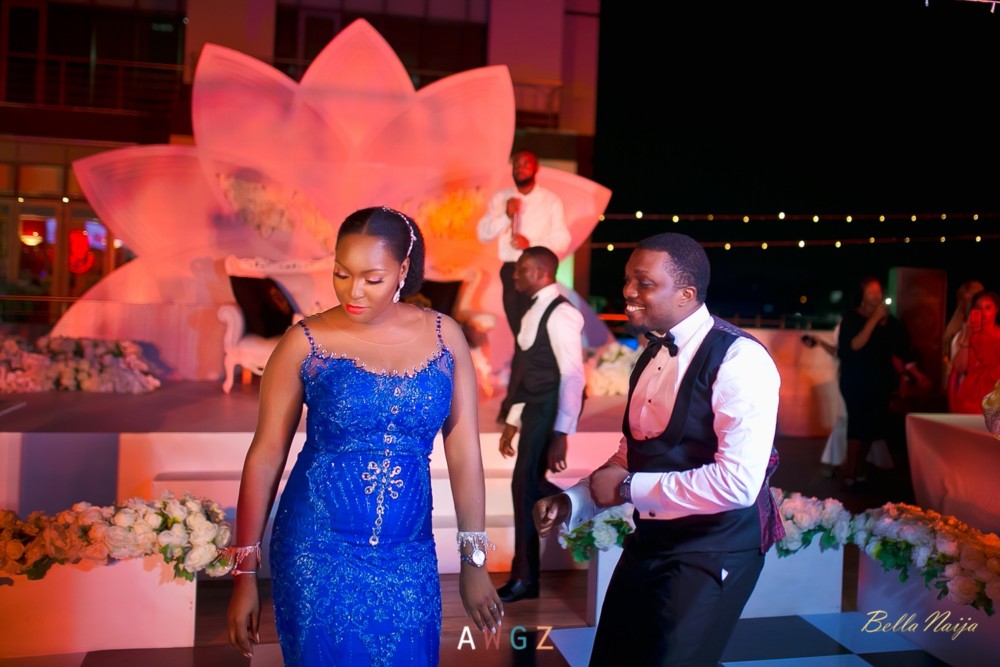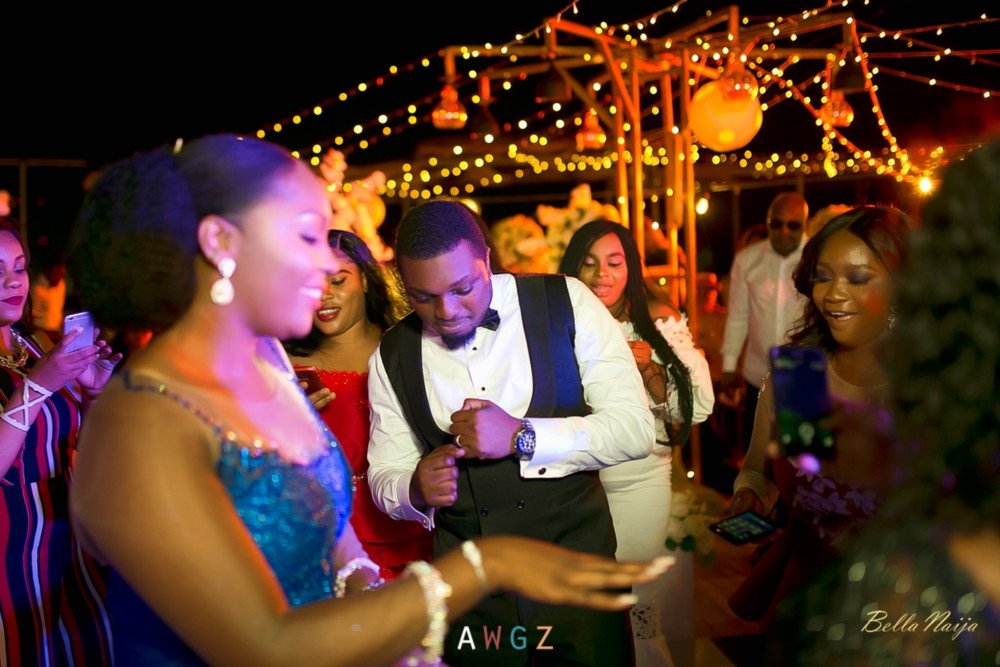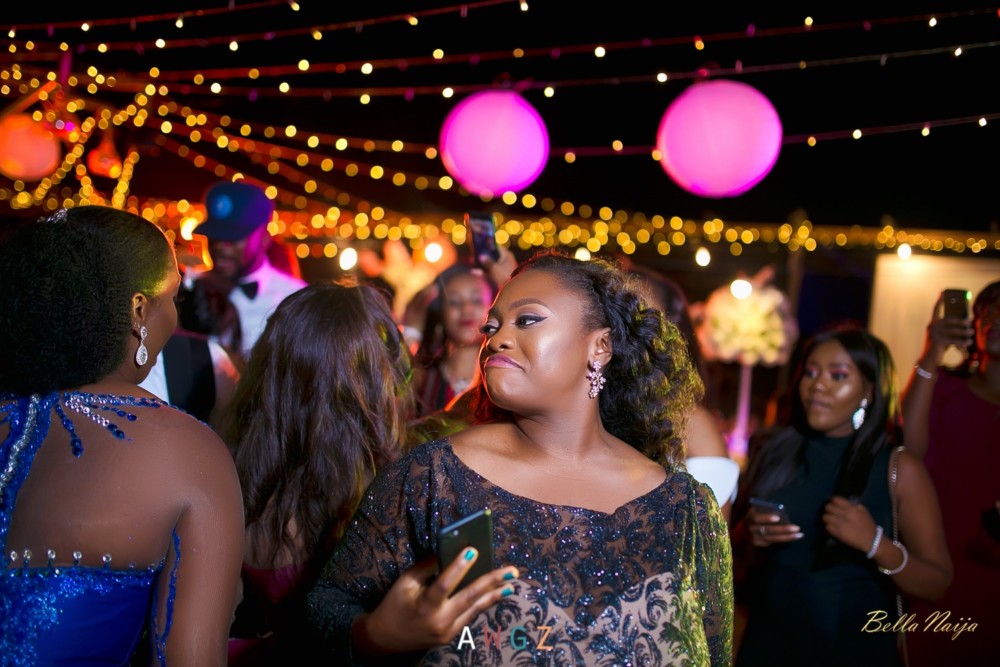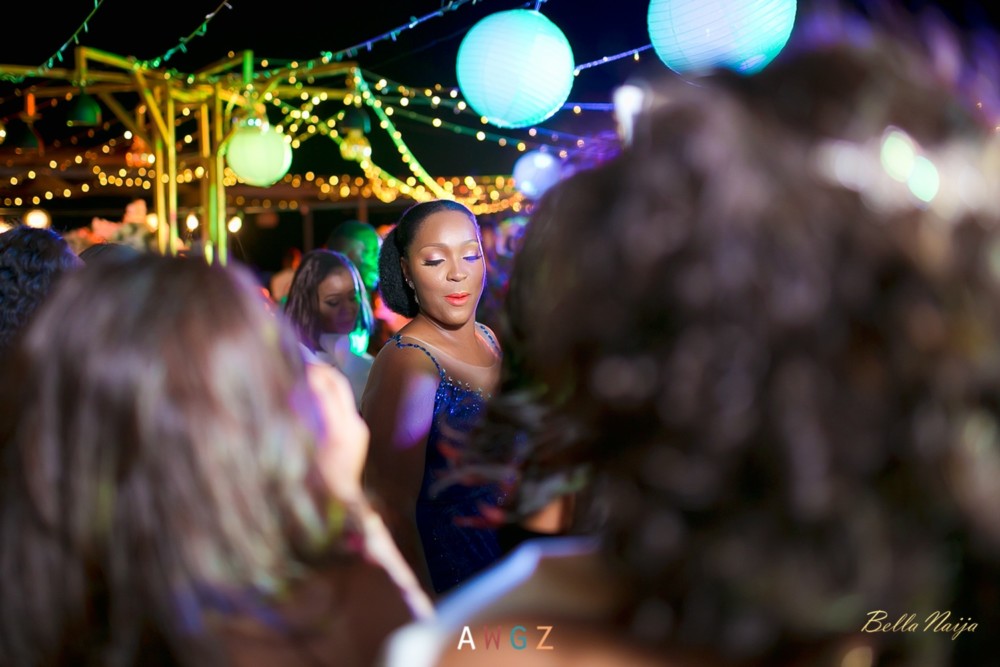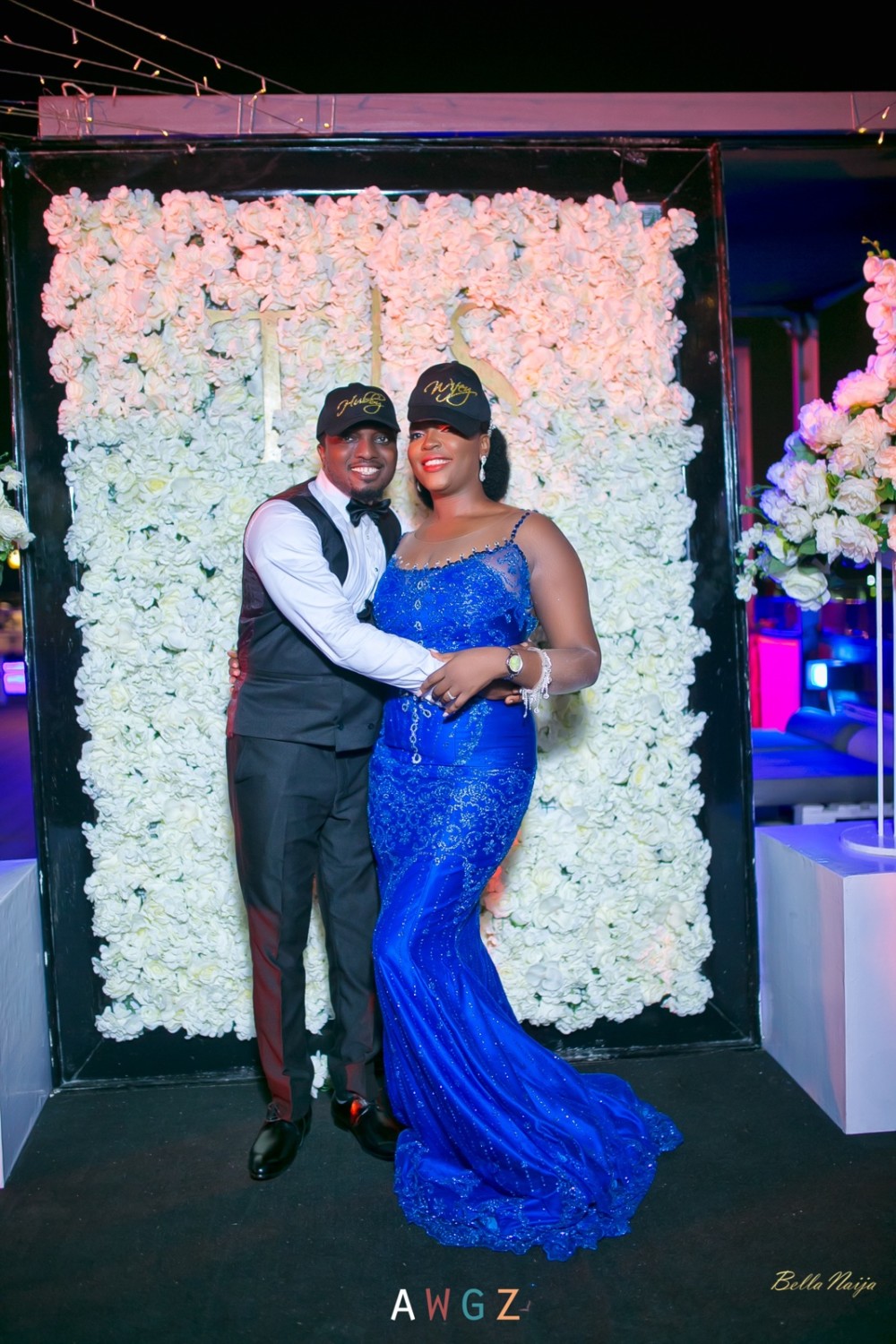 Traditional Wedding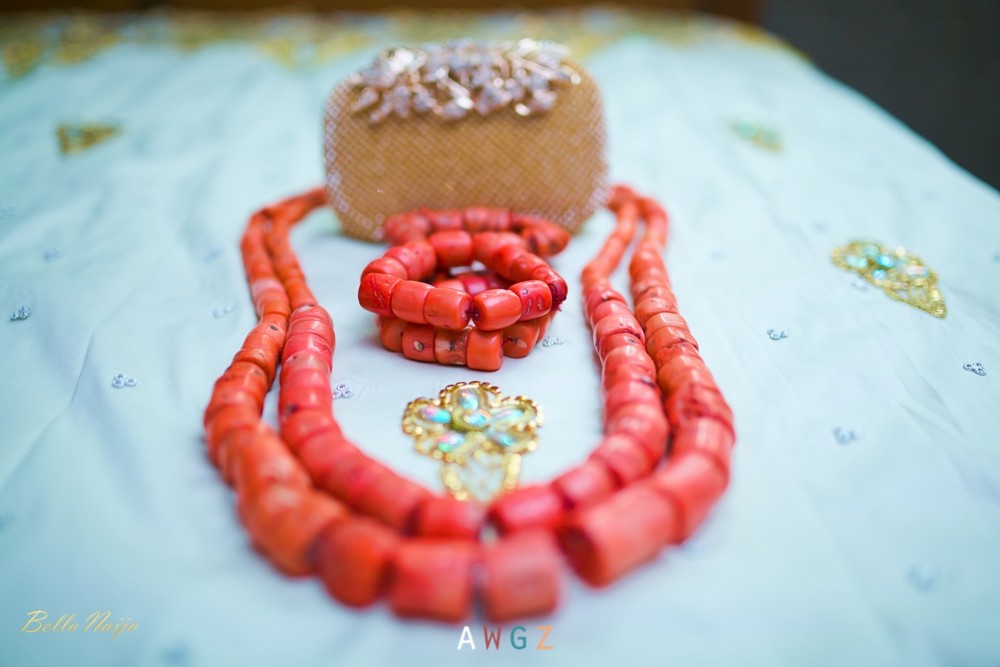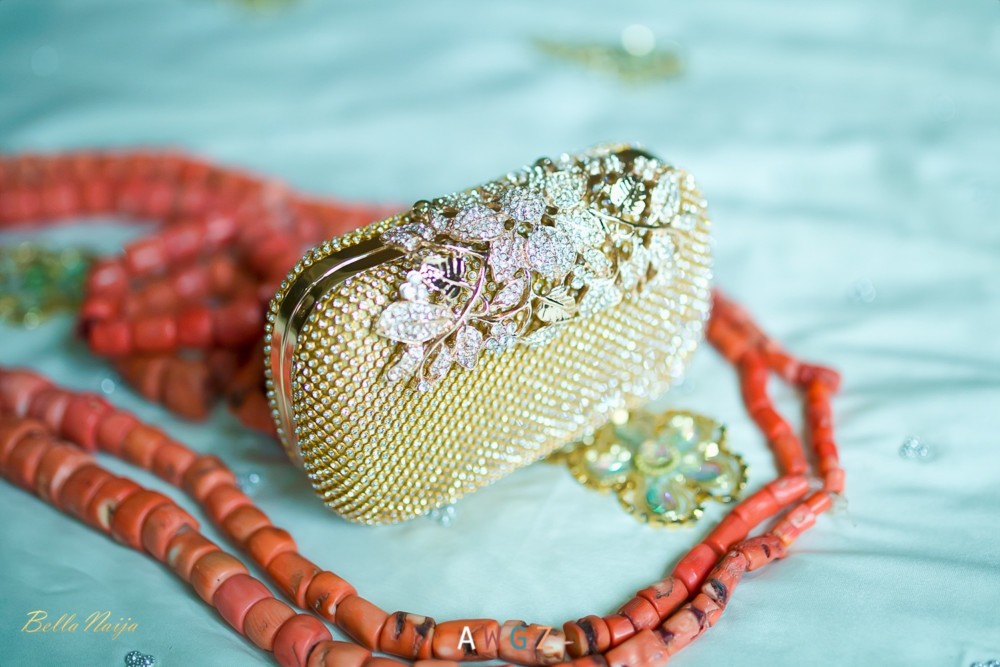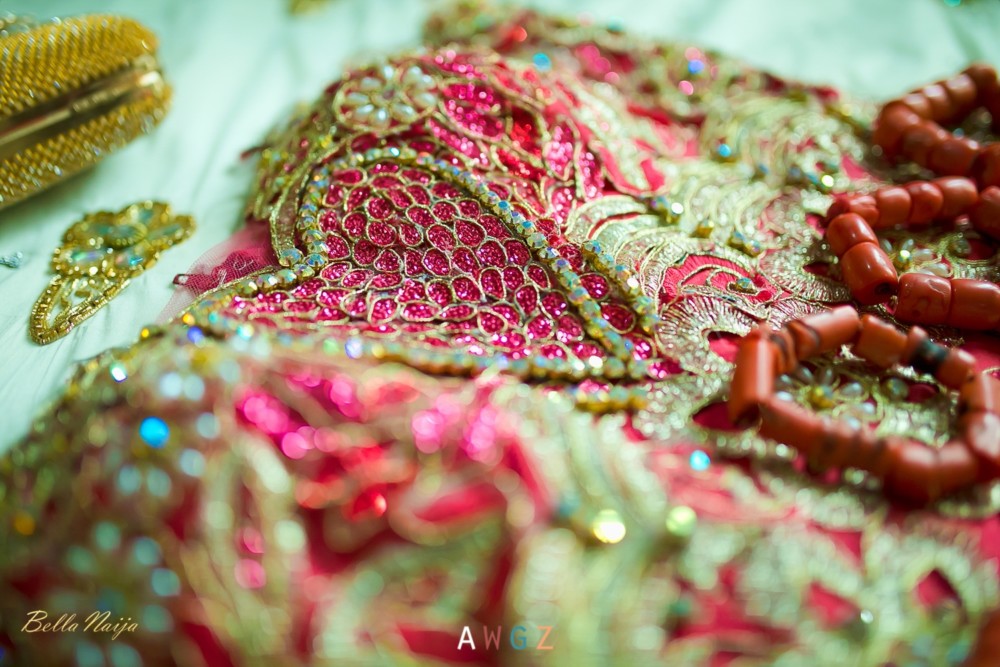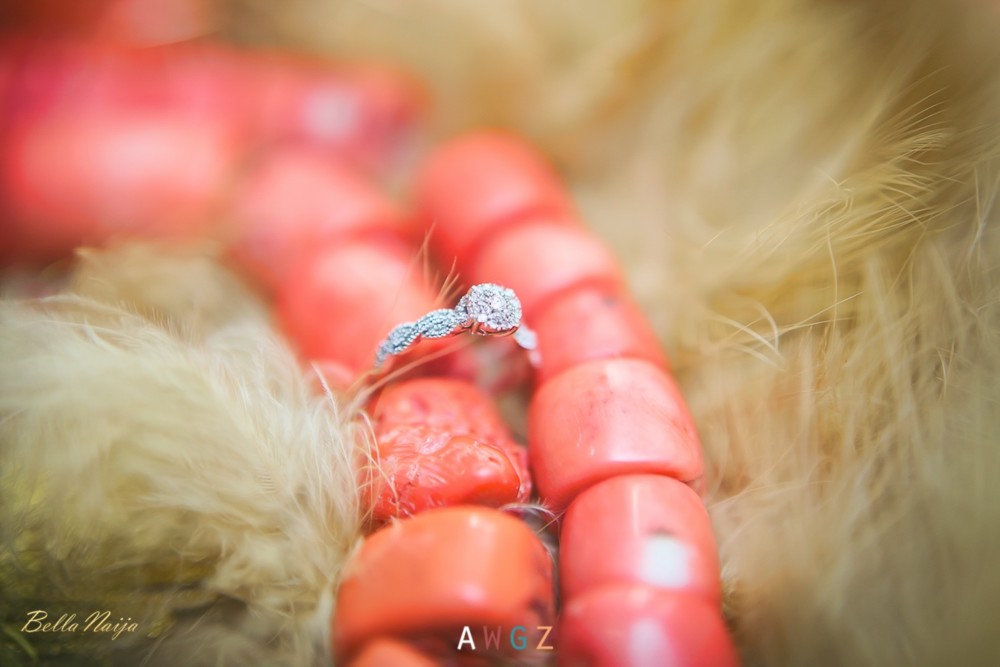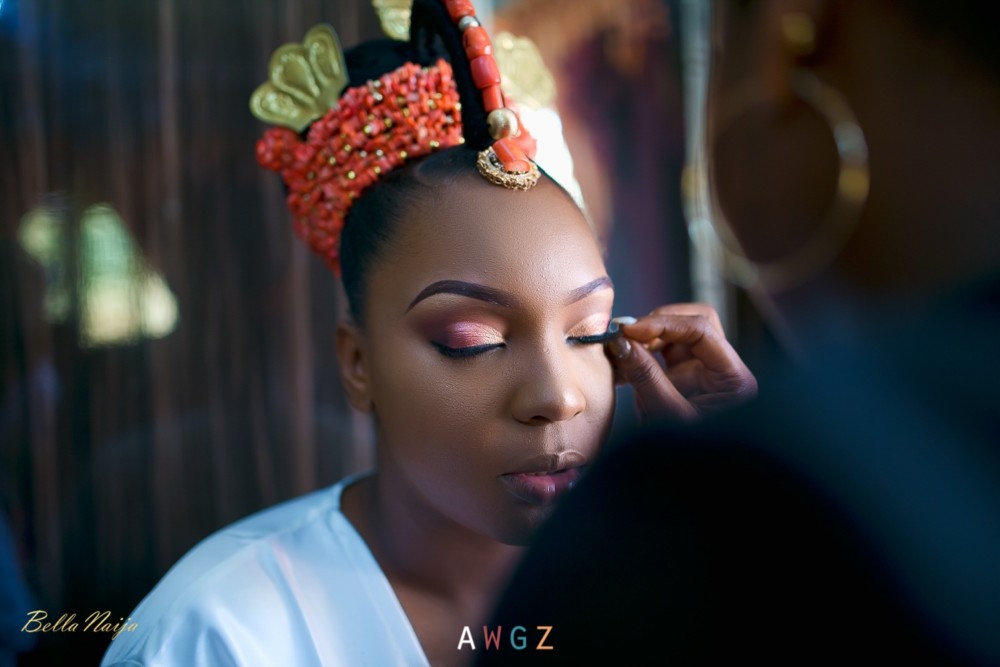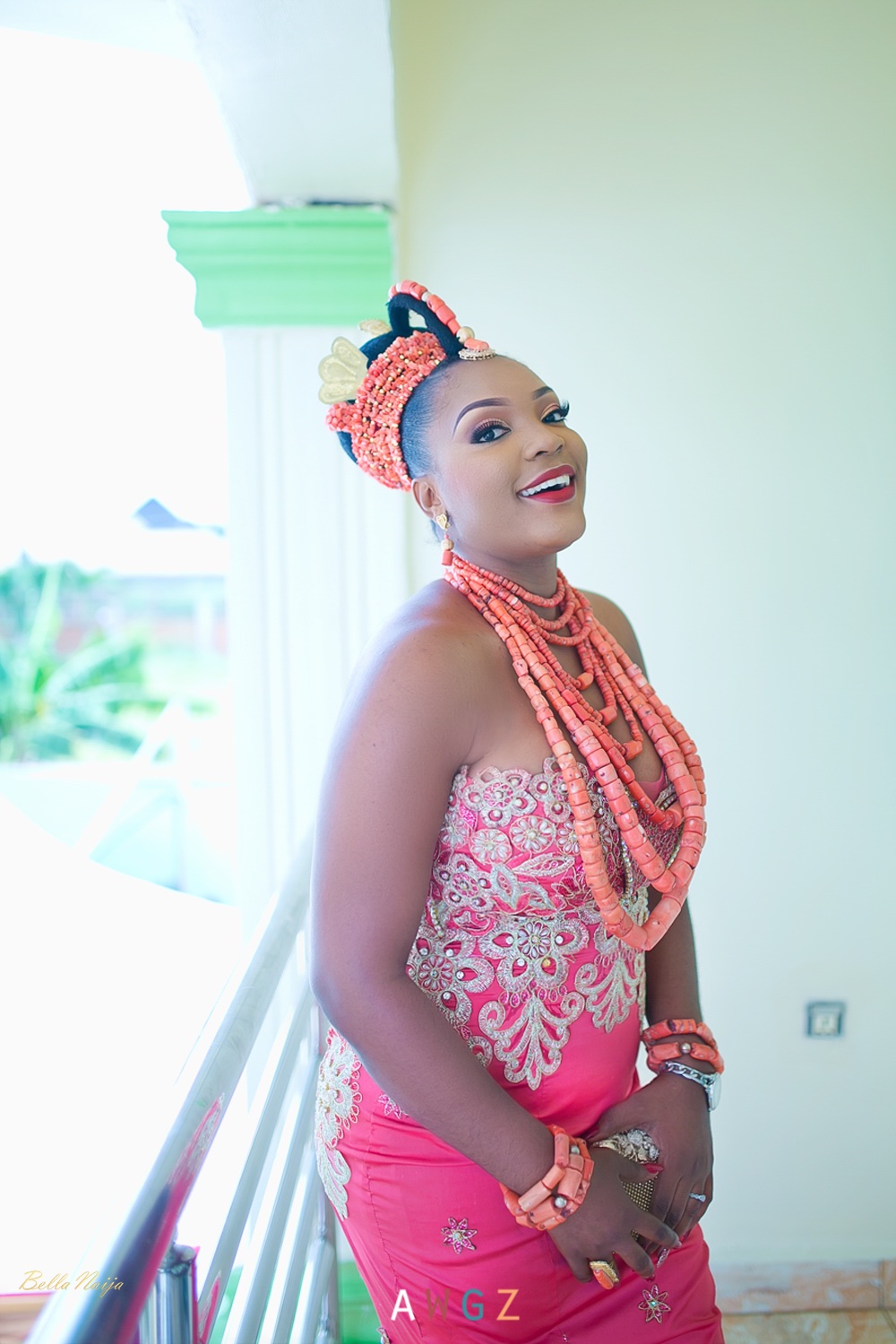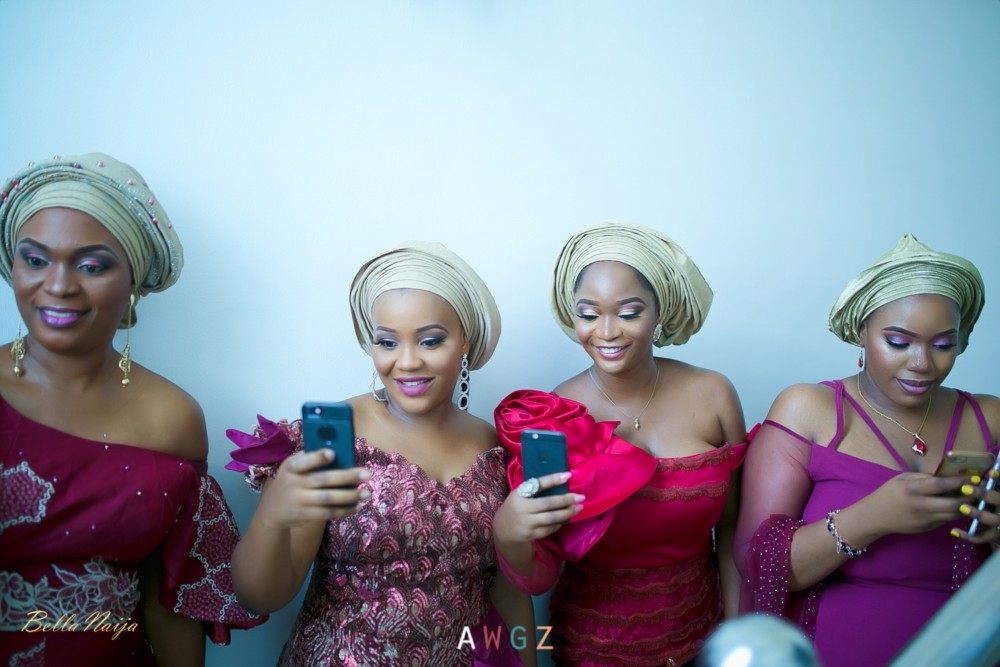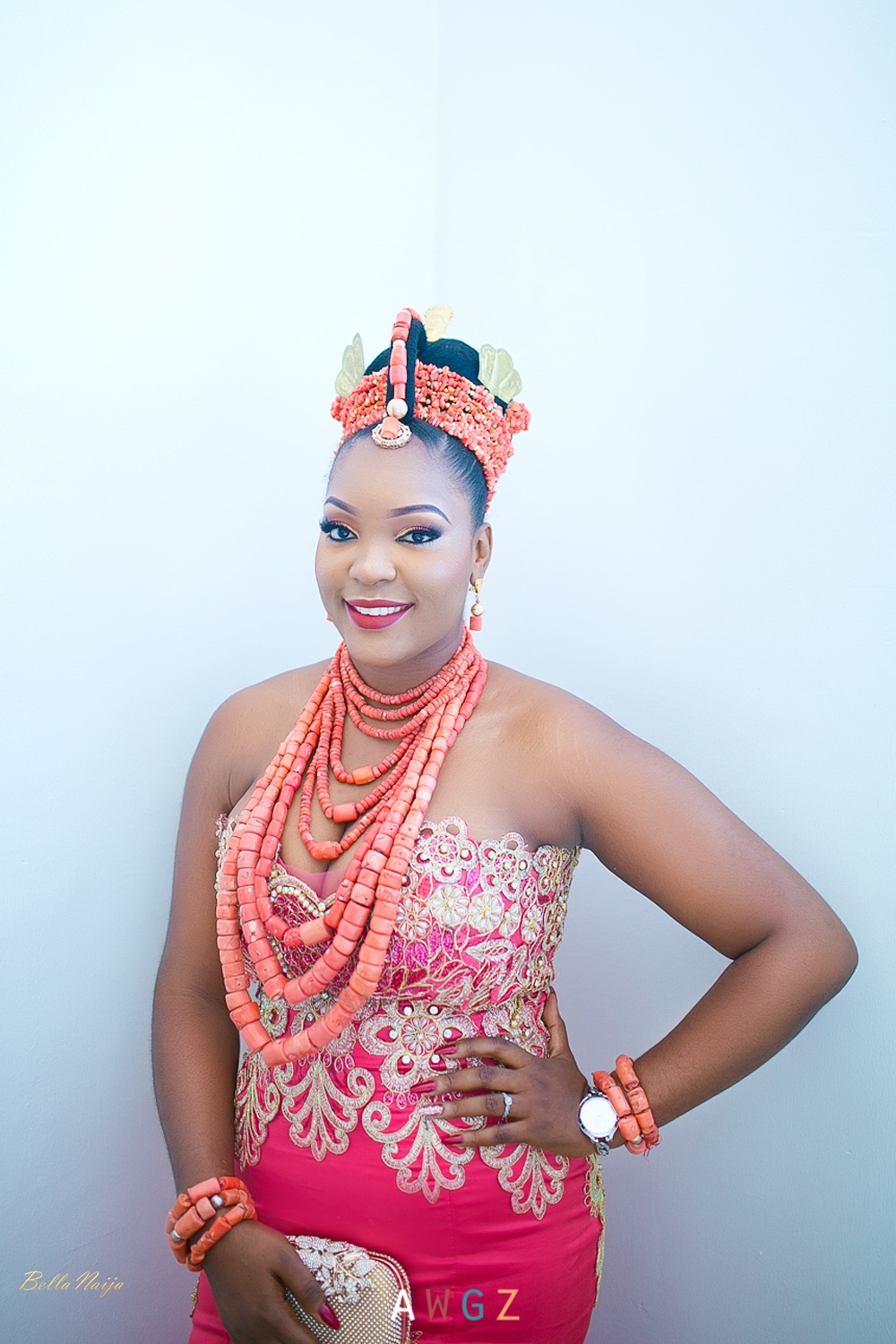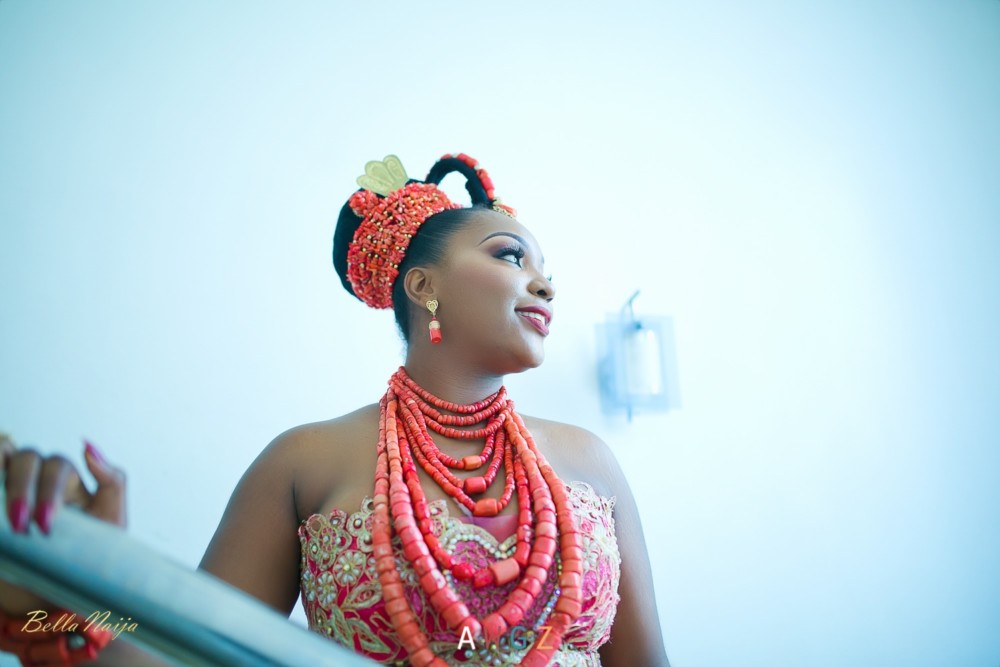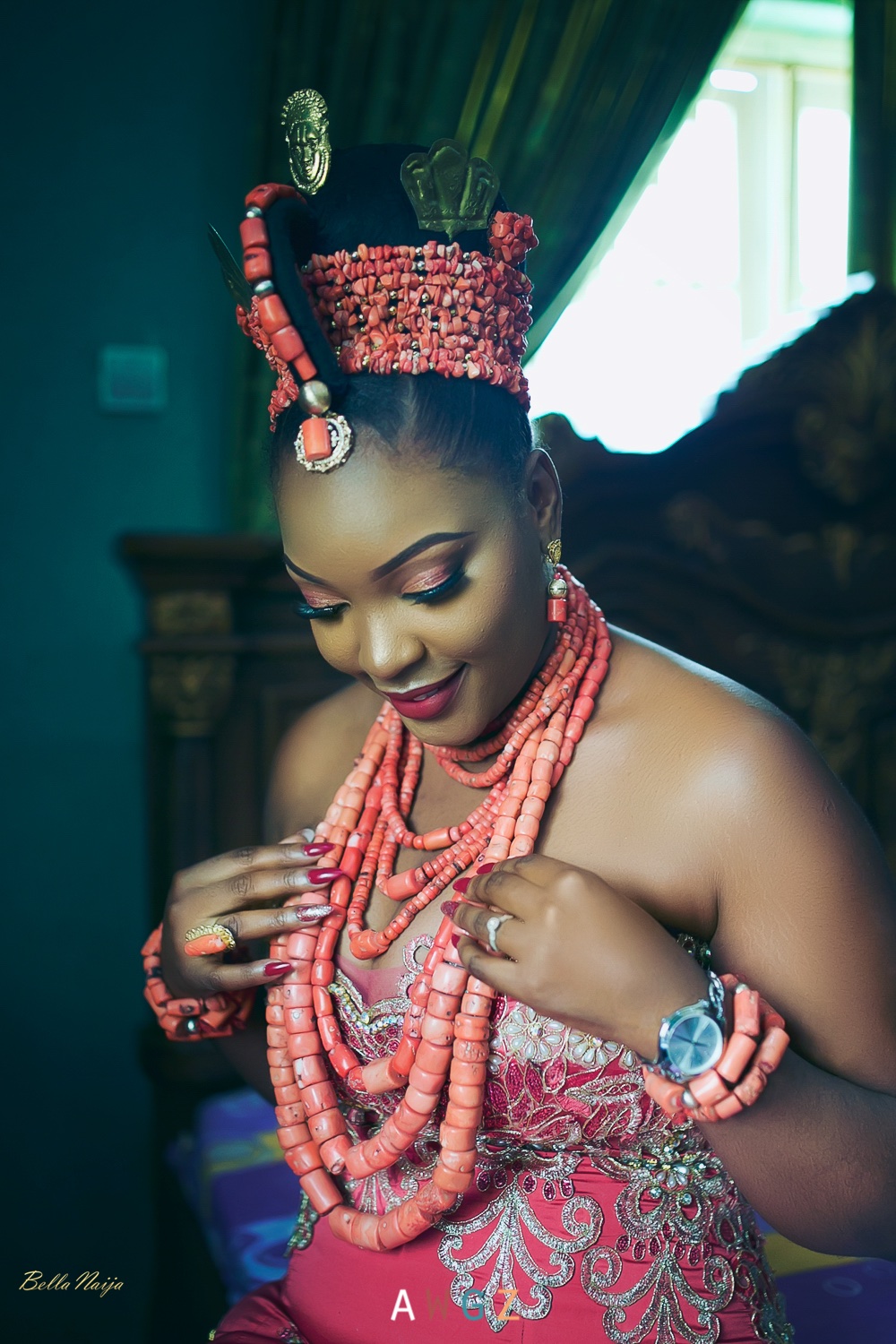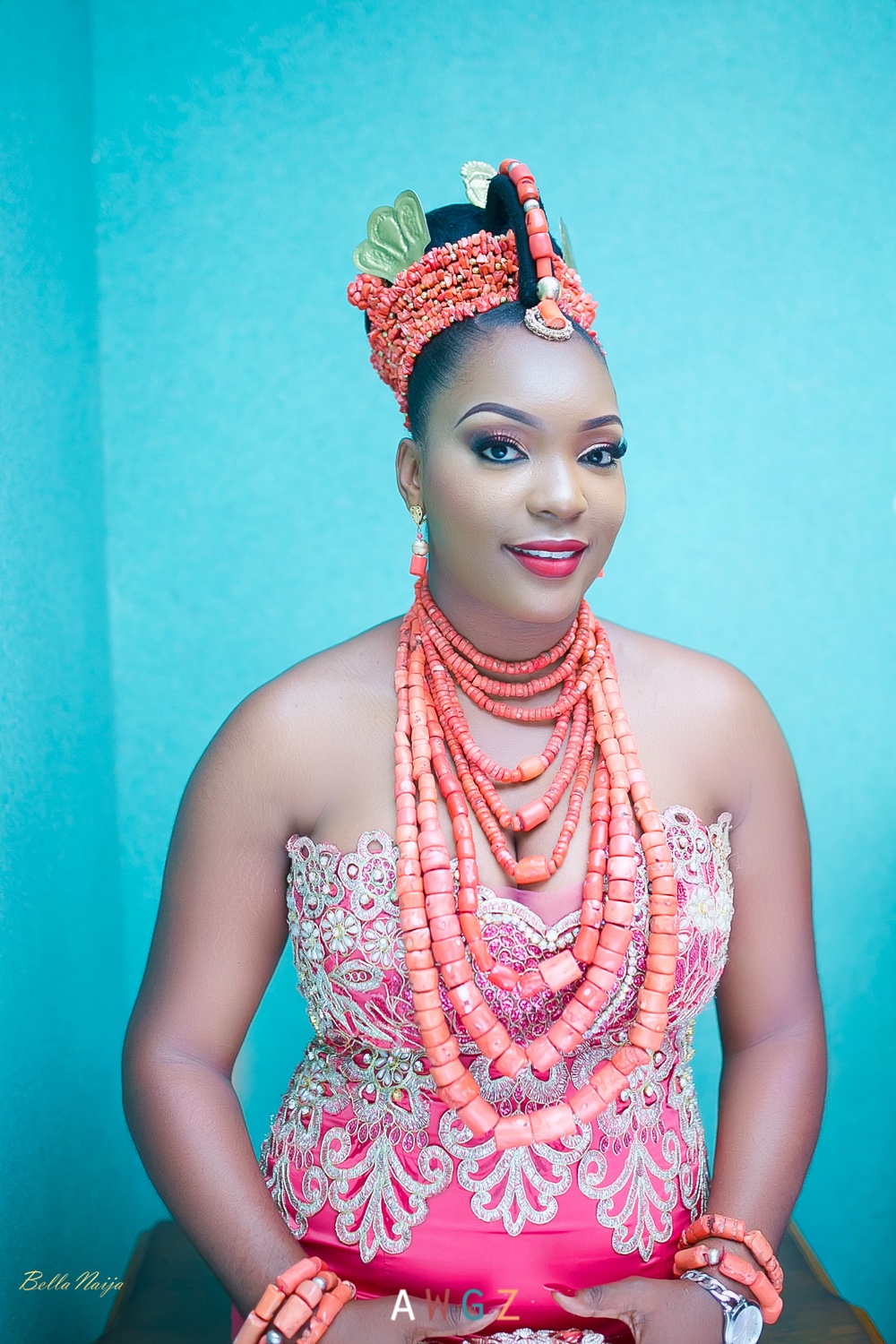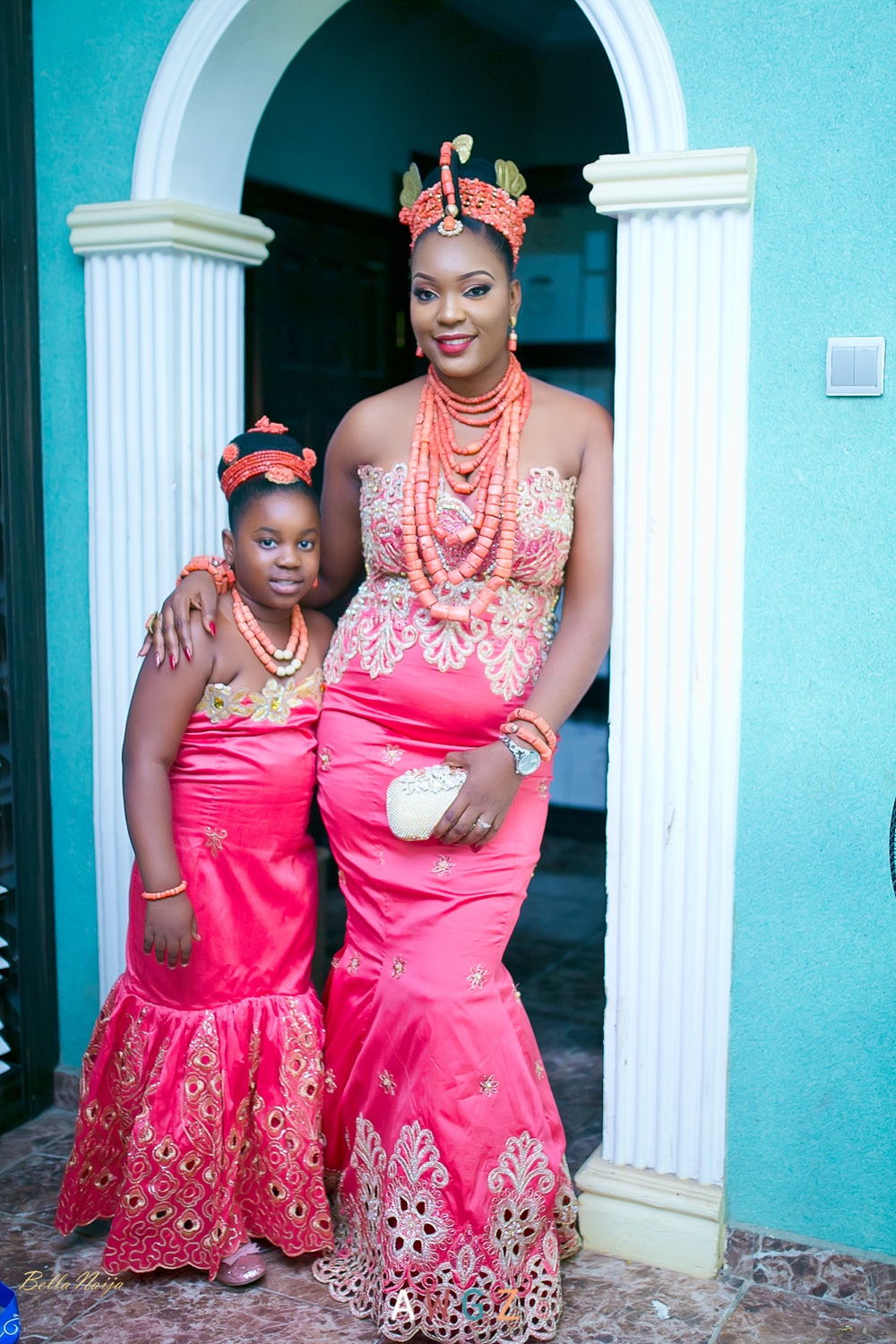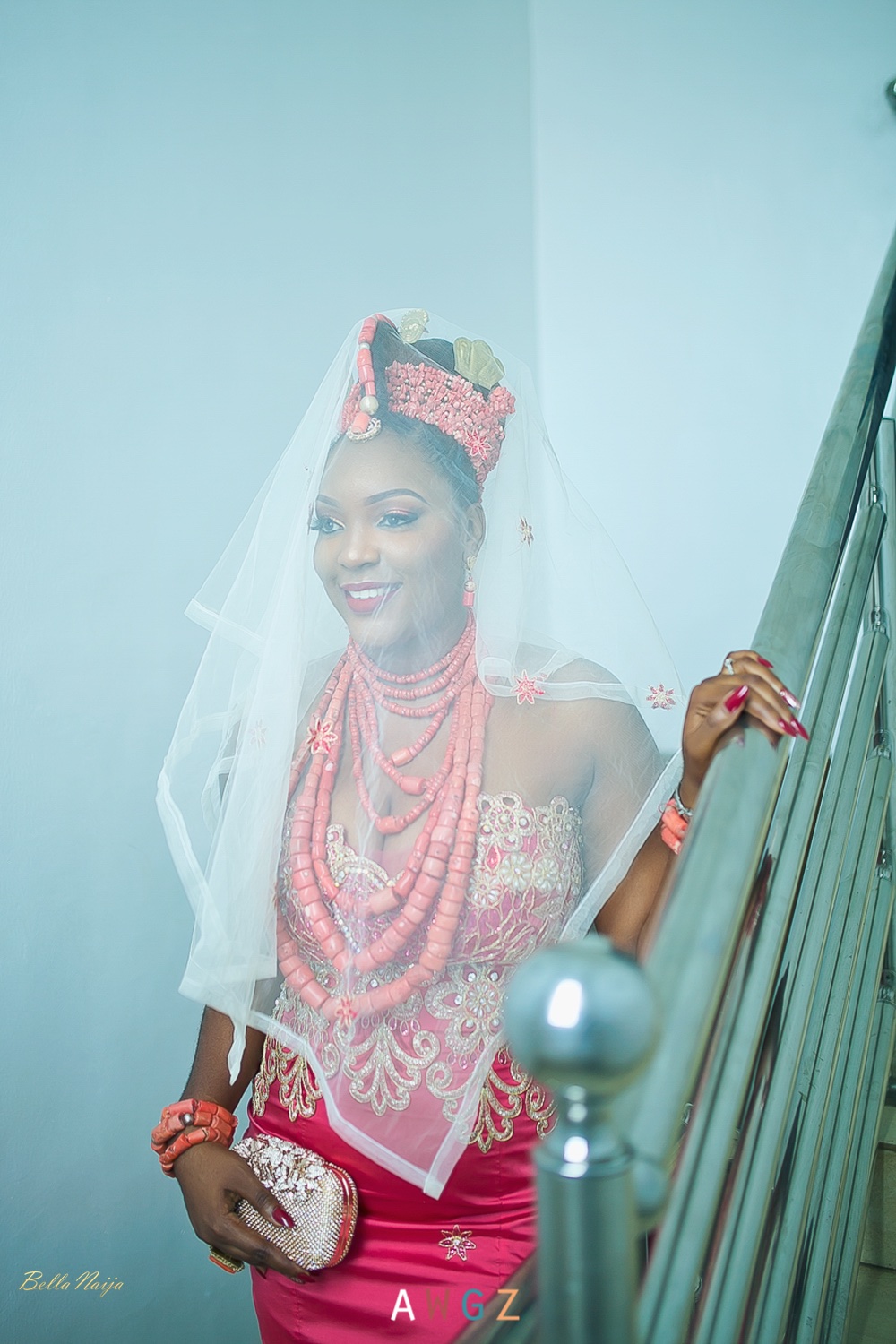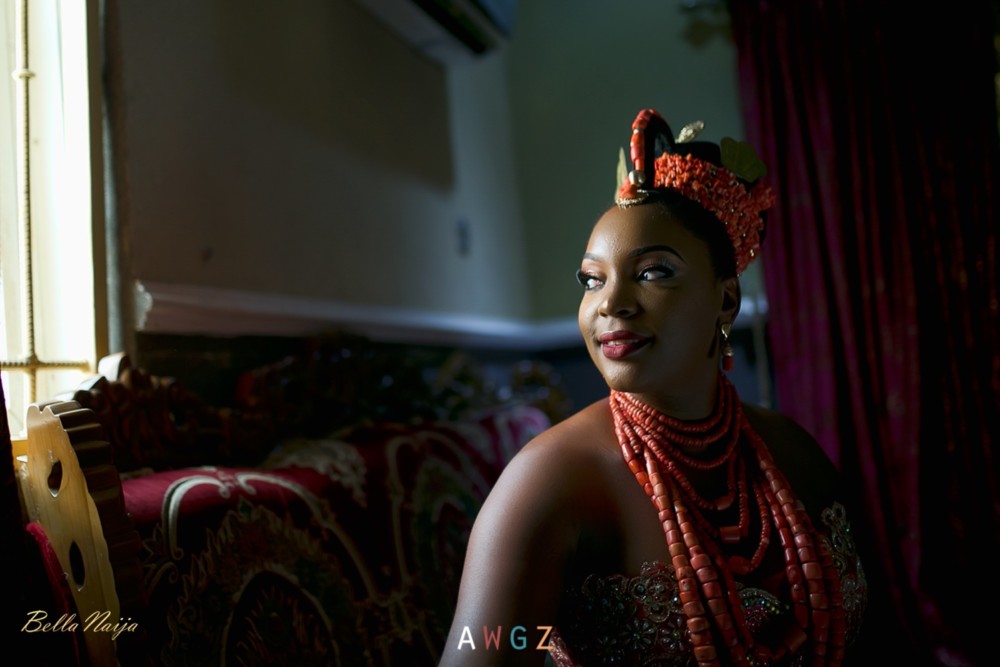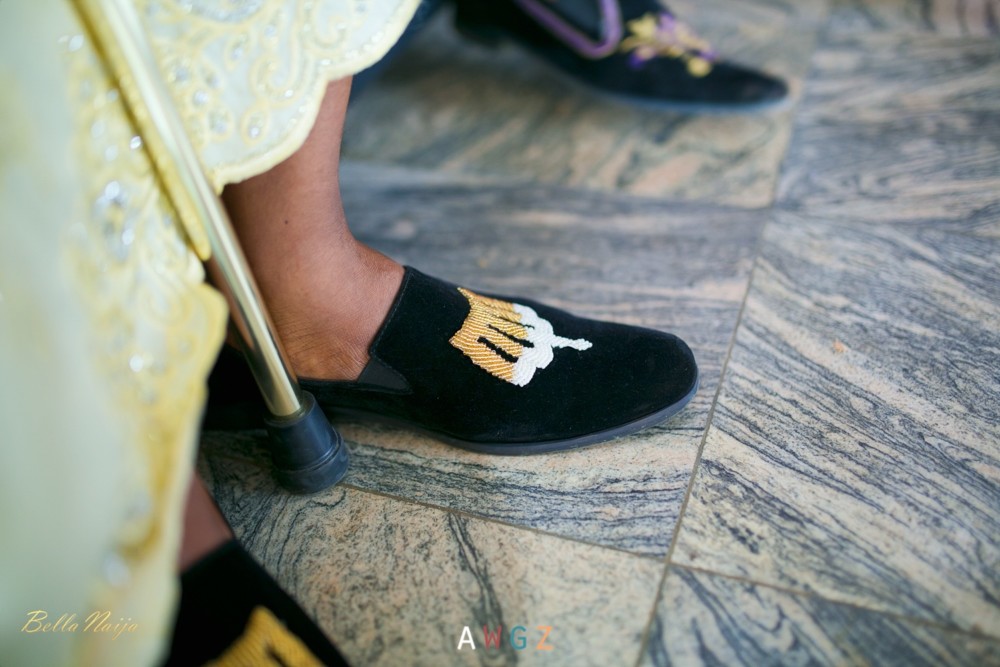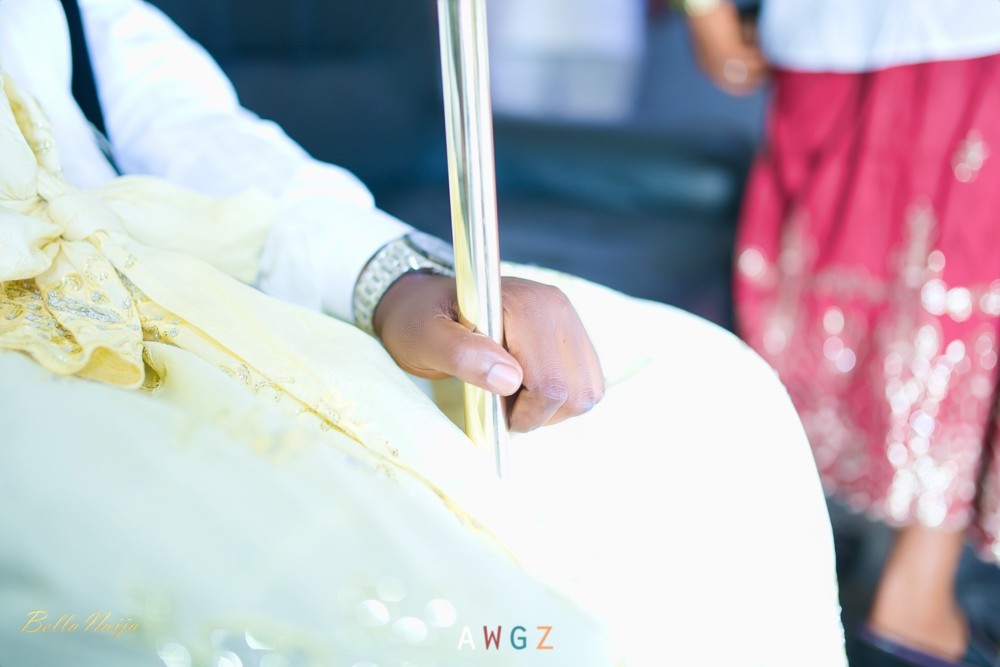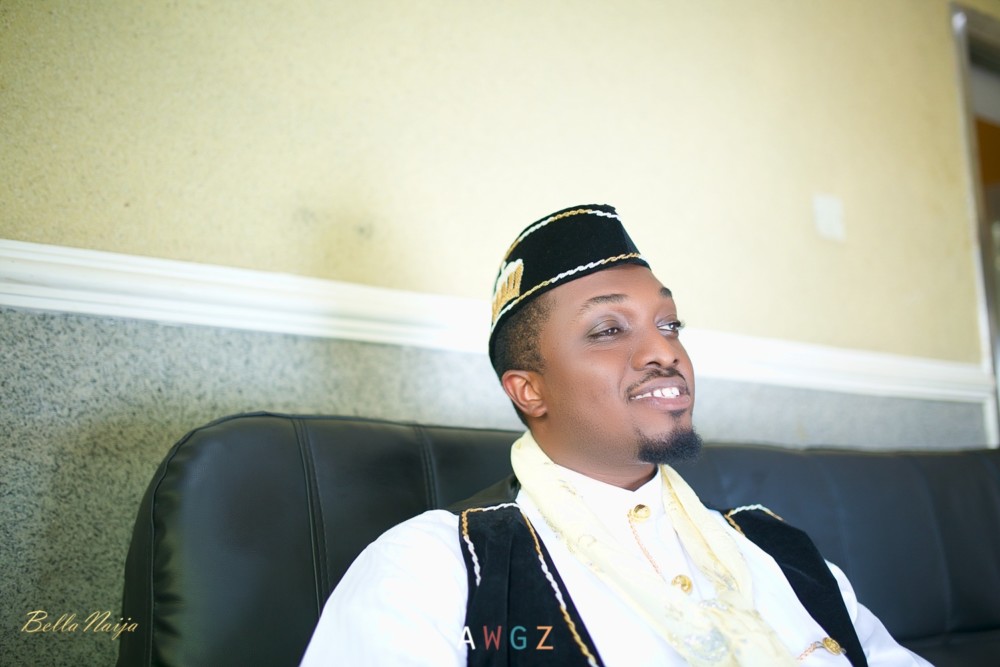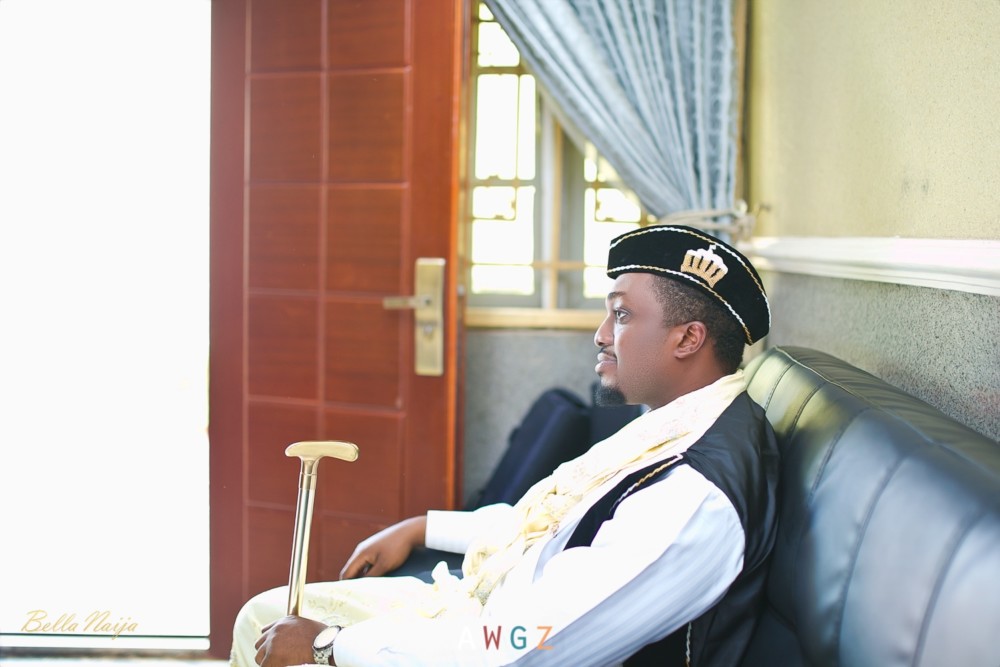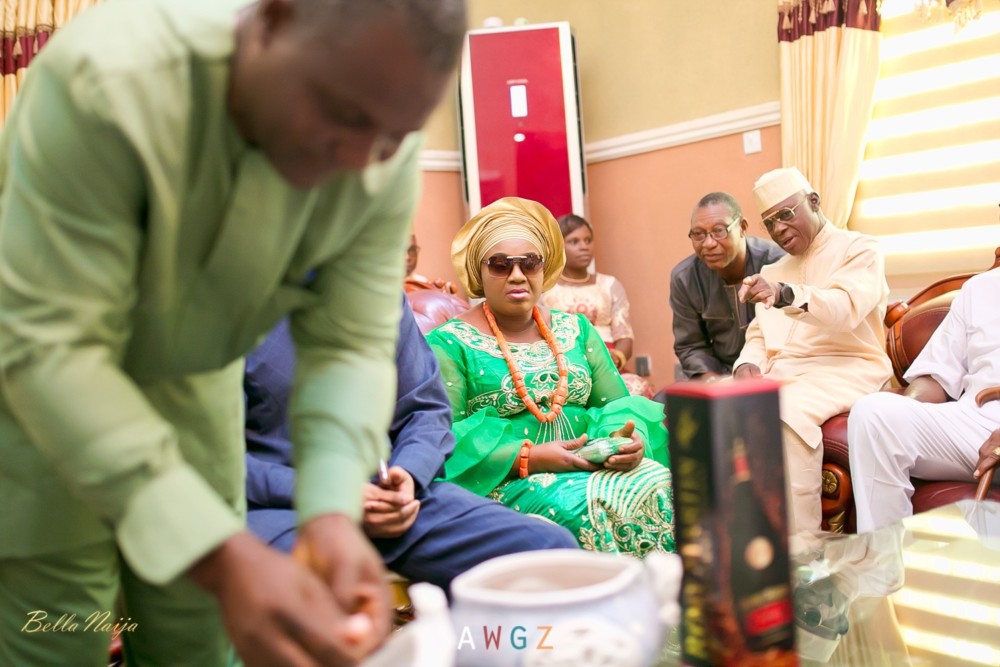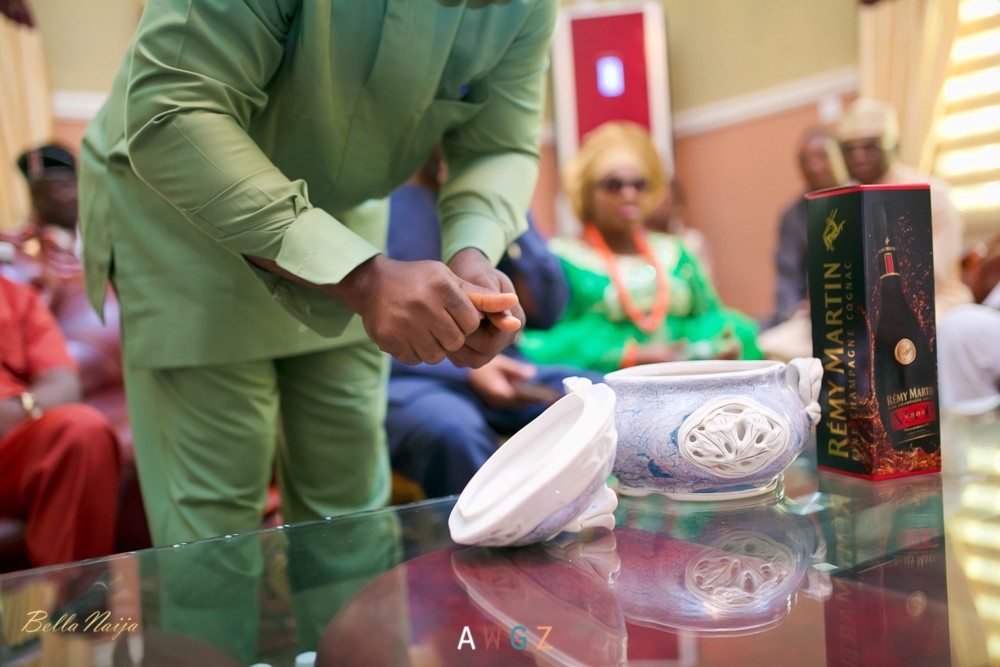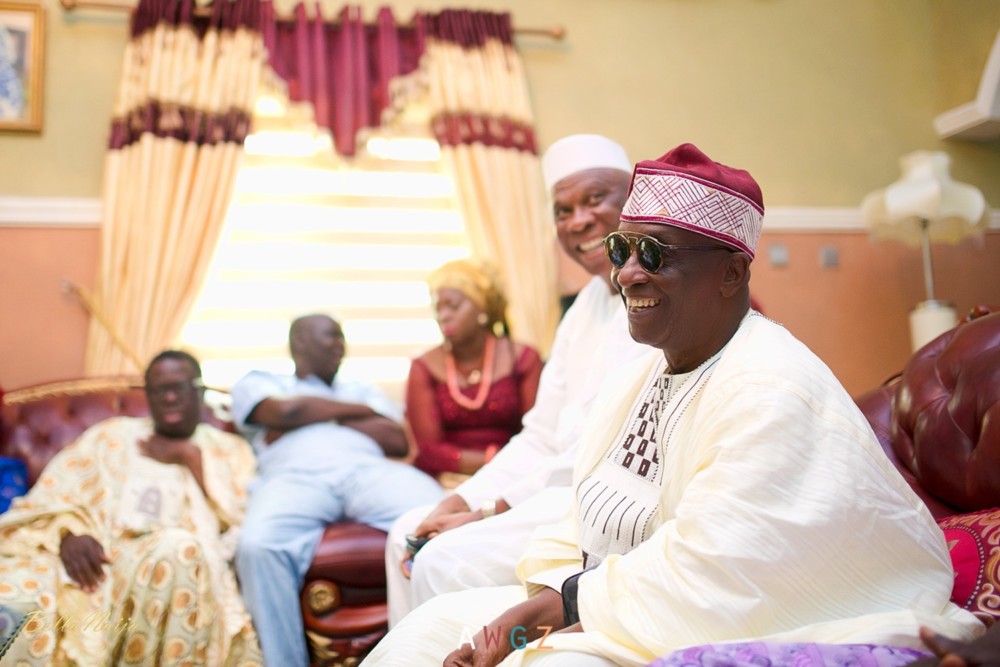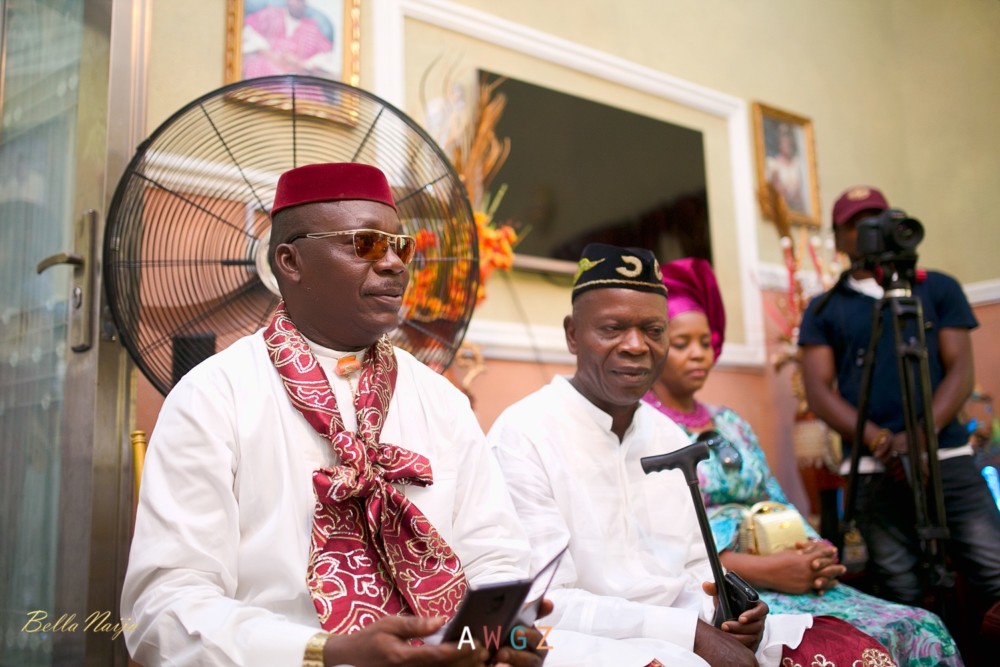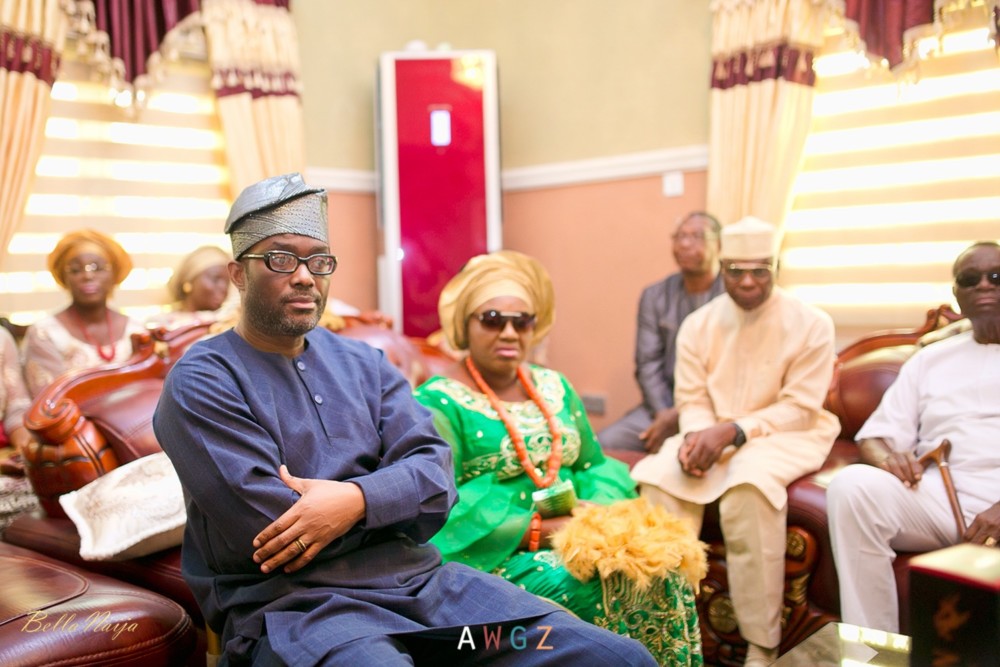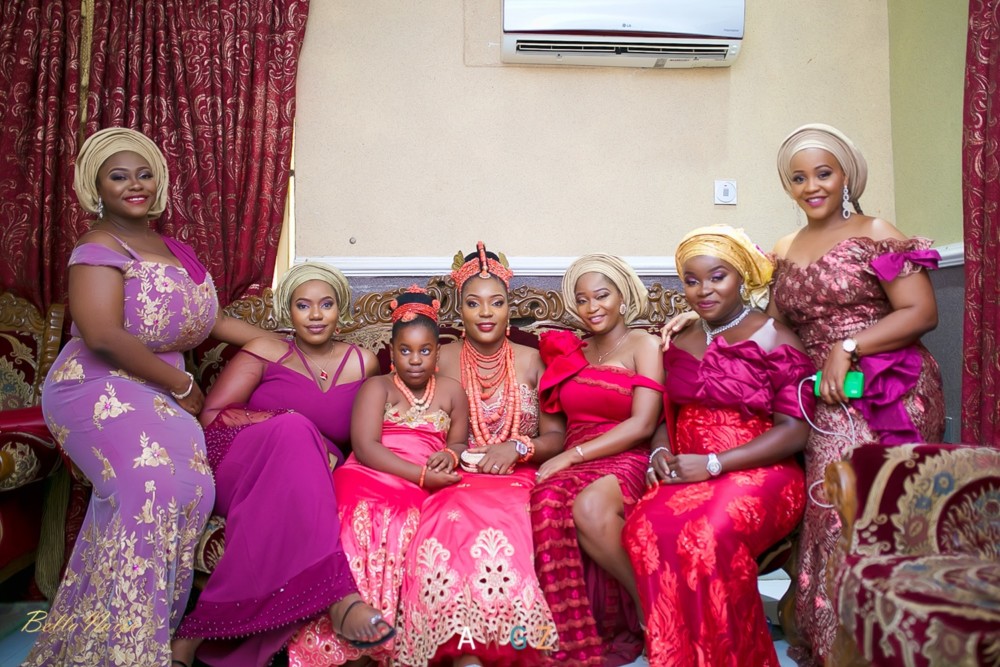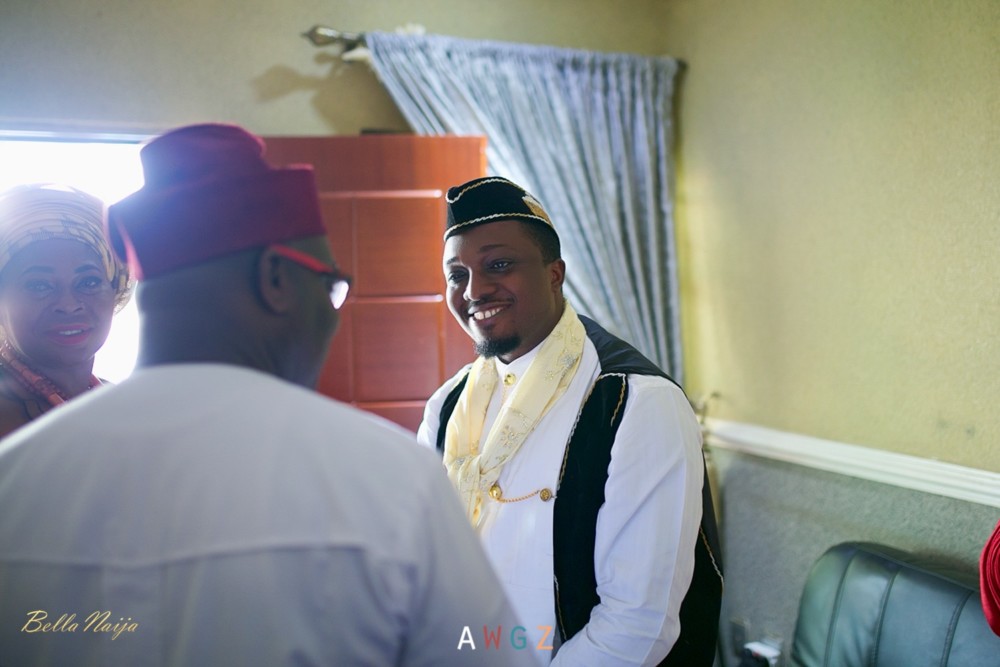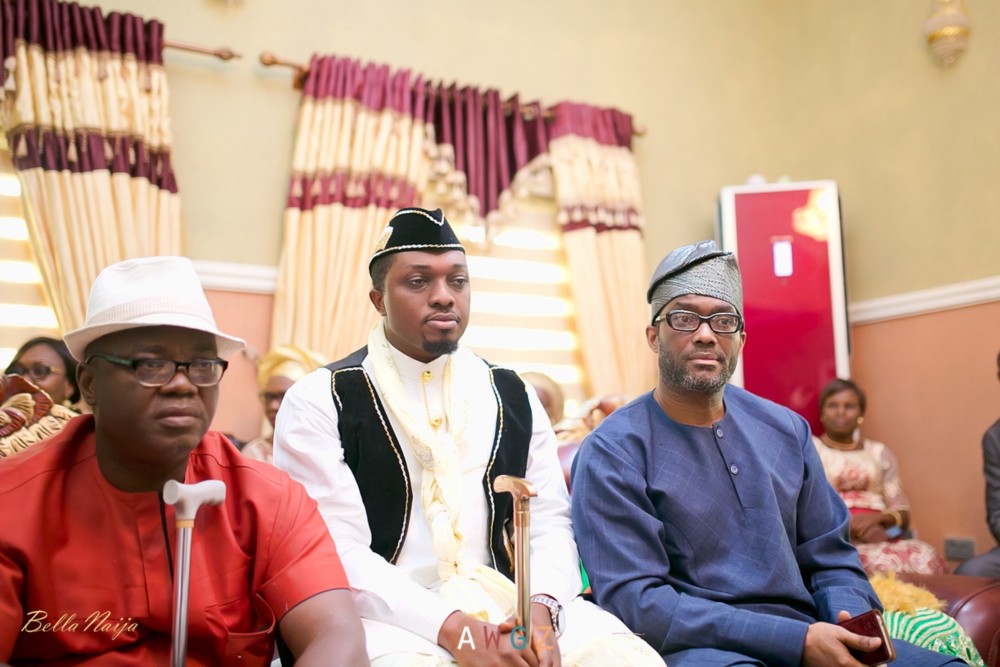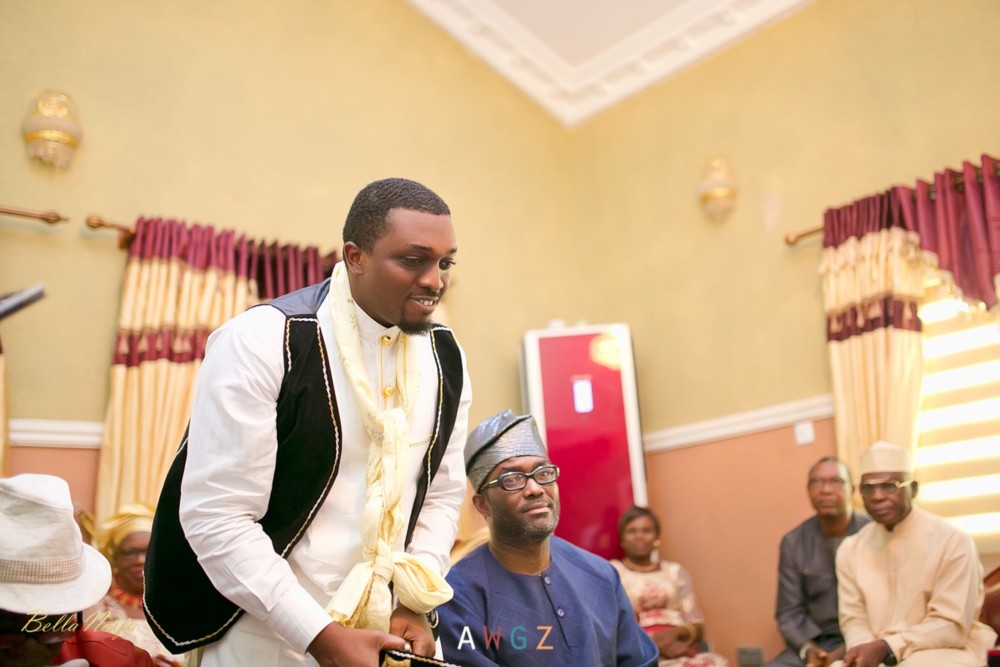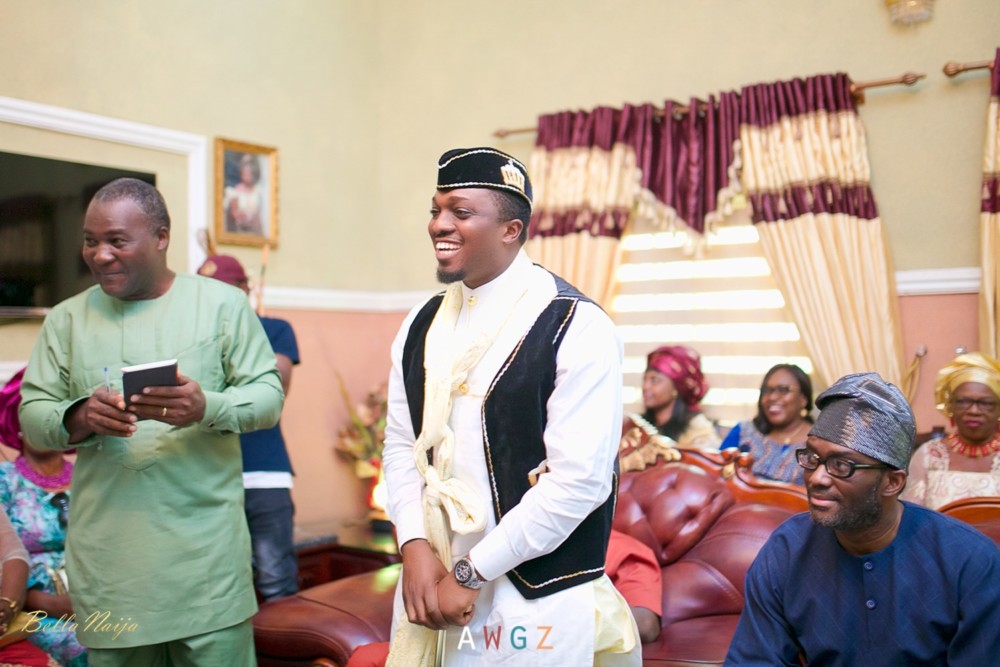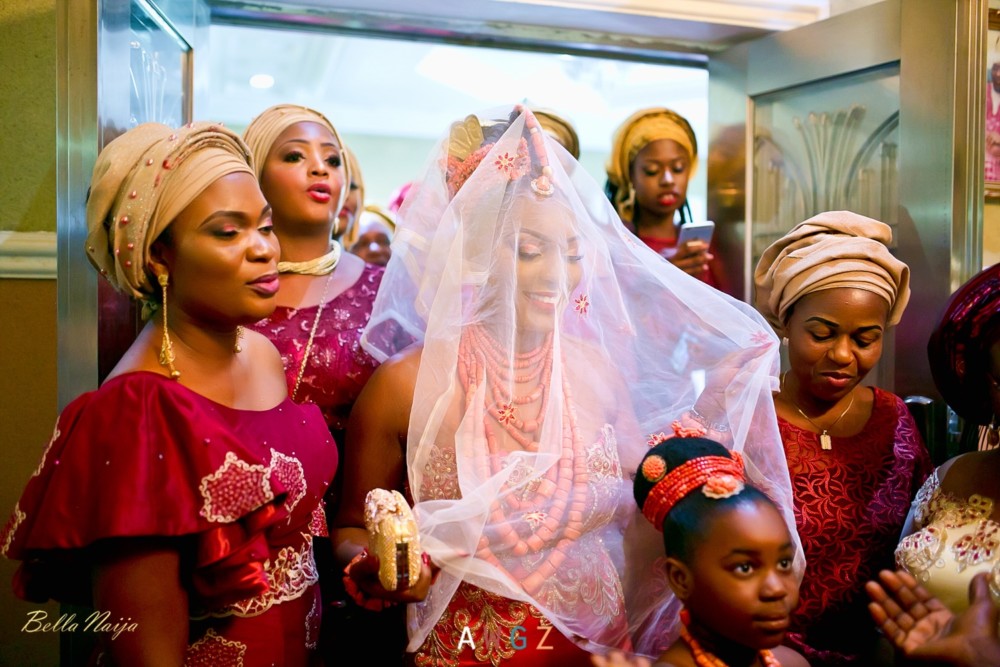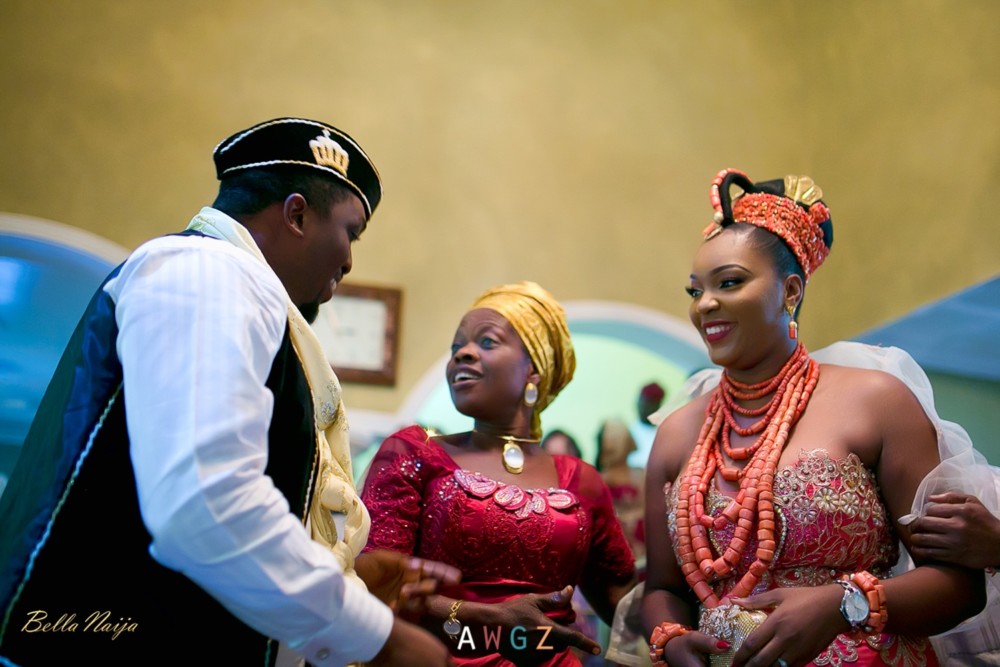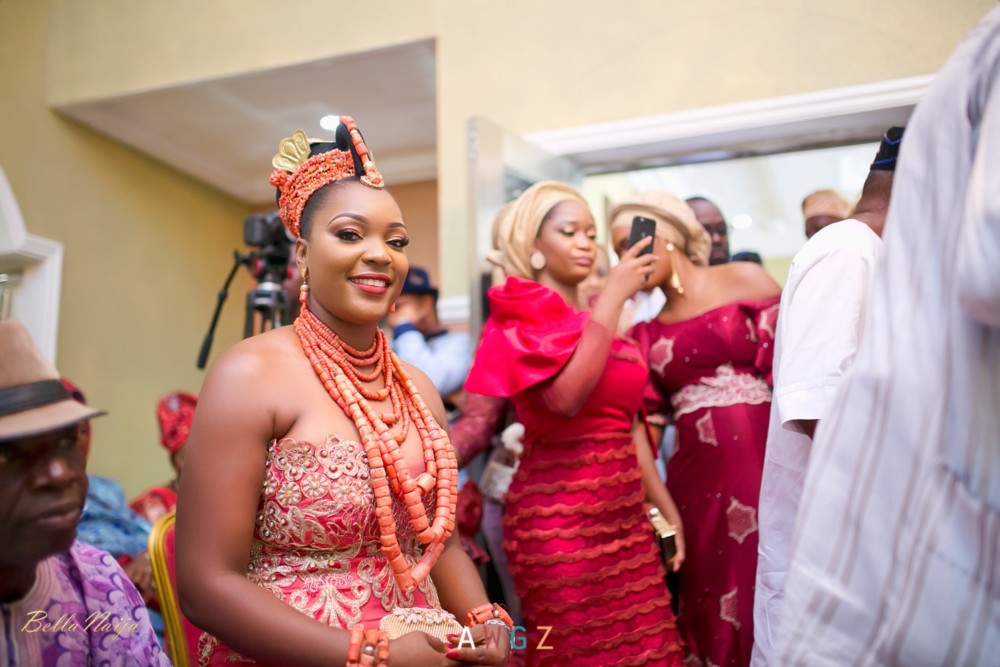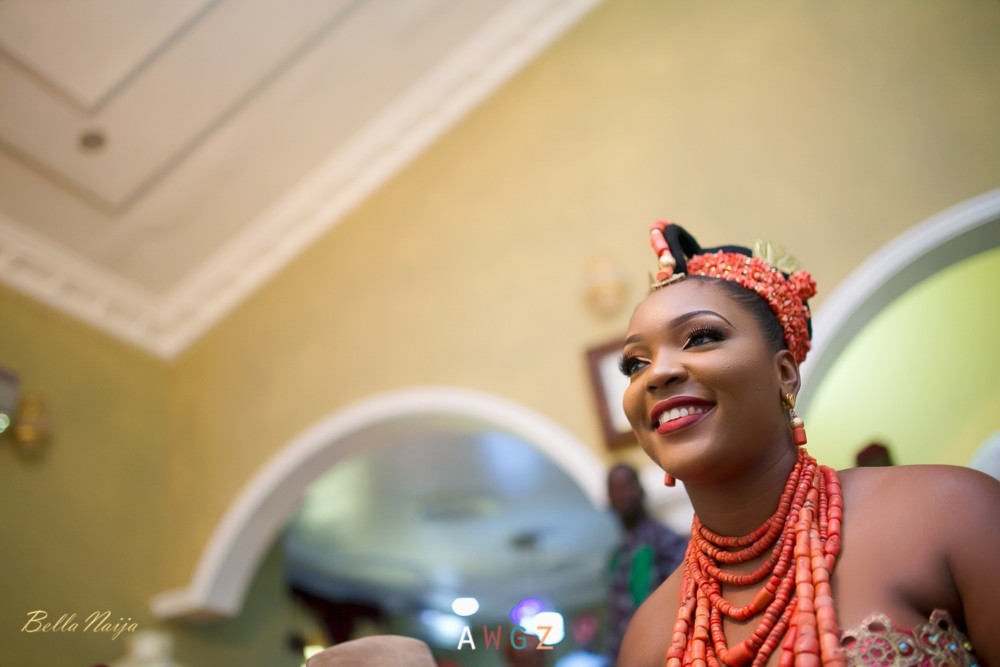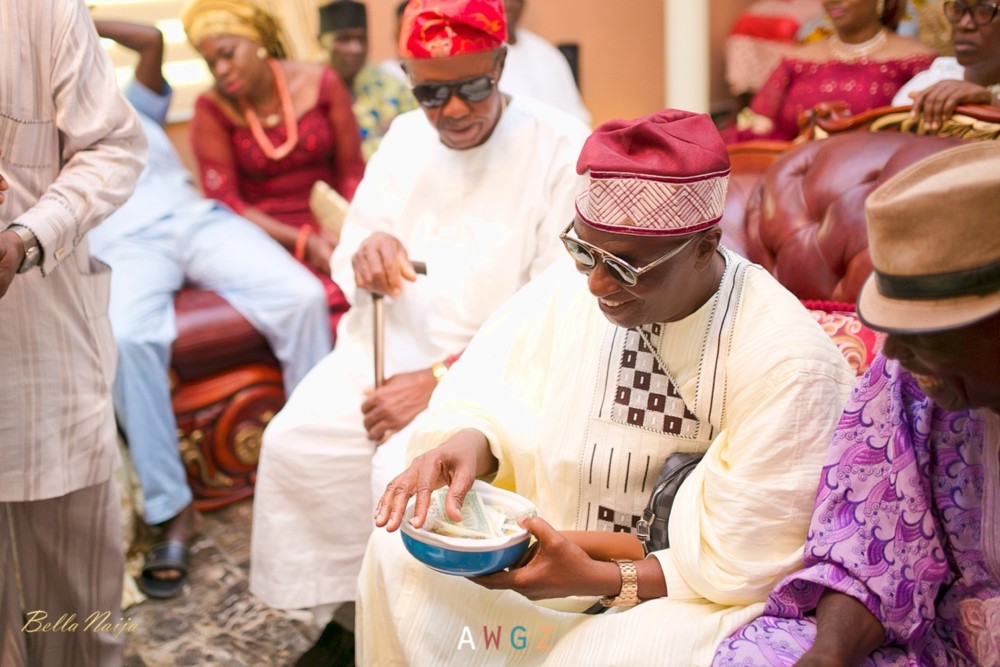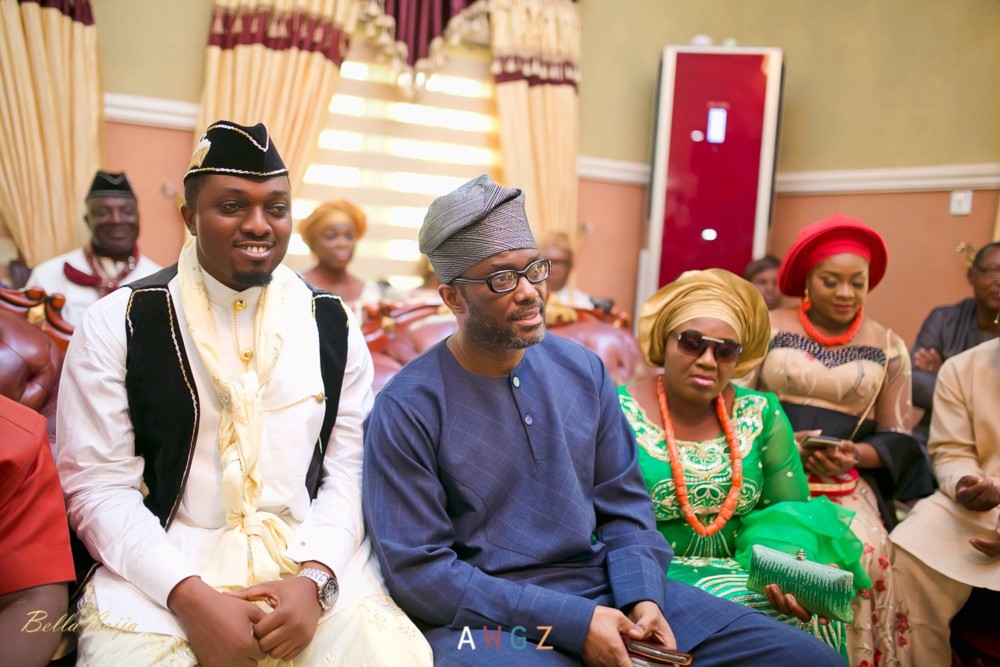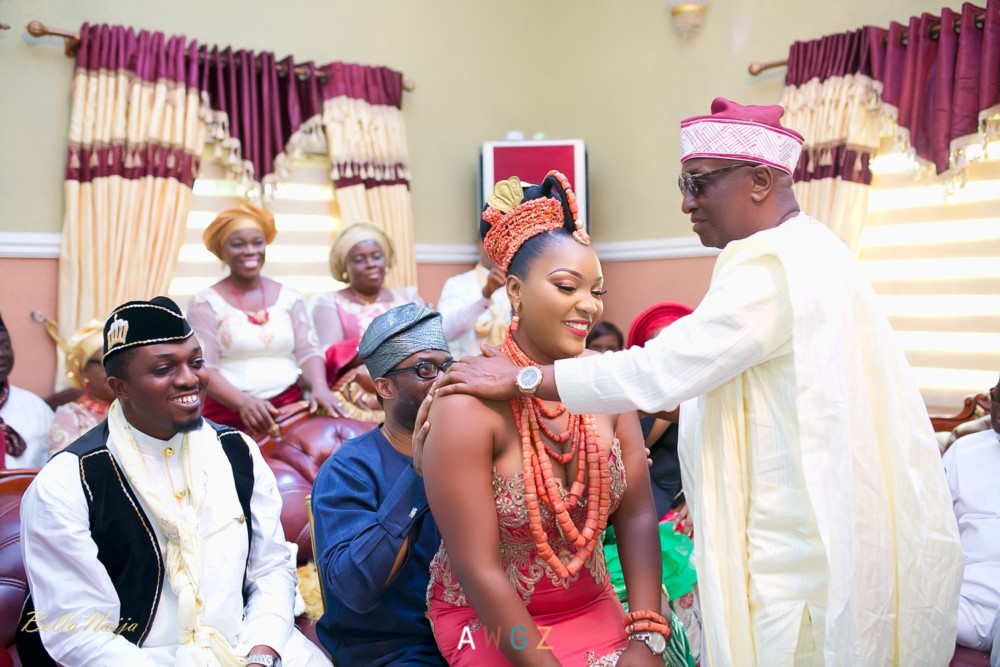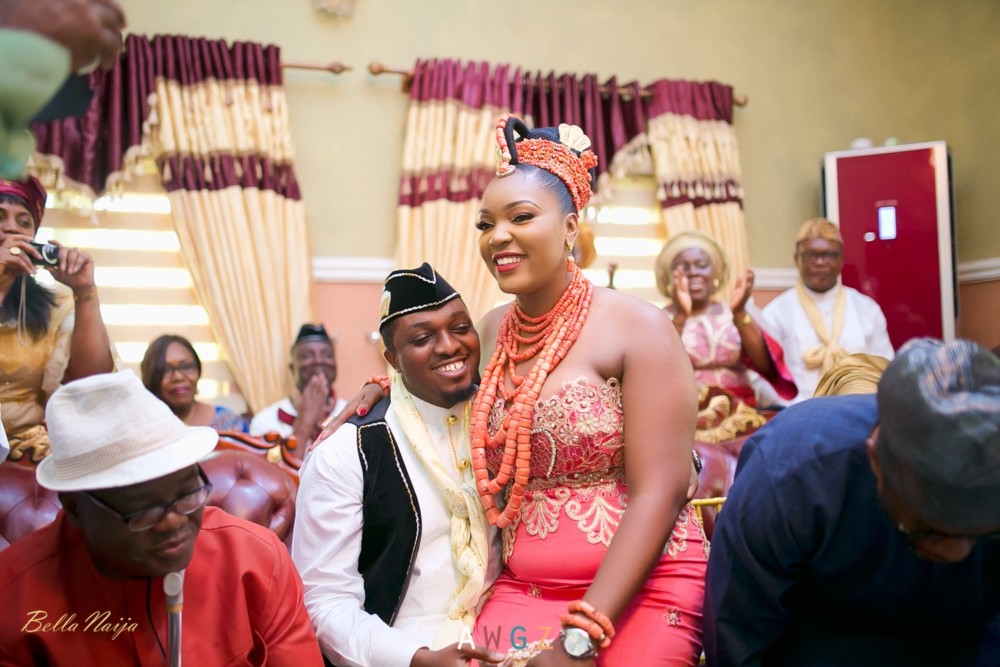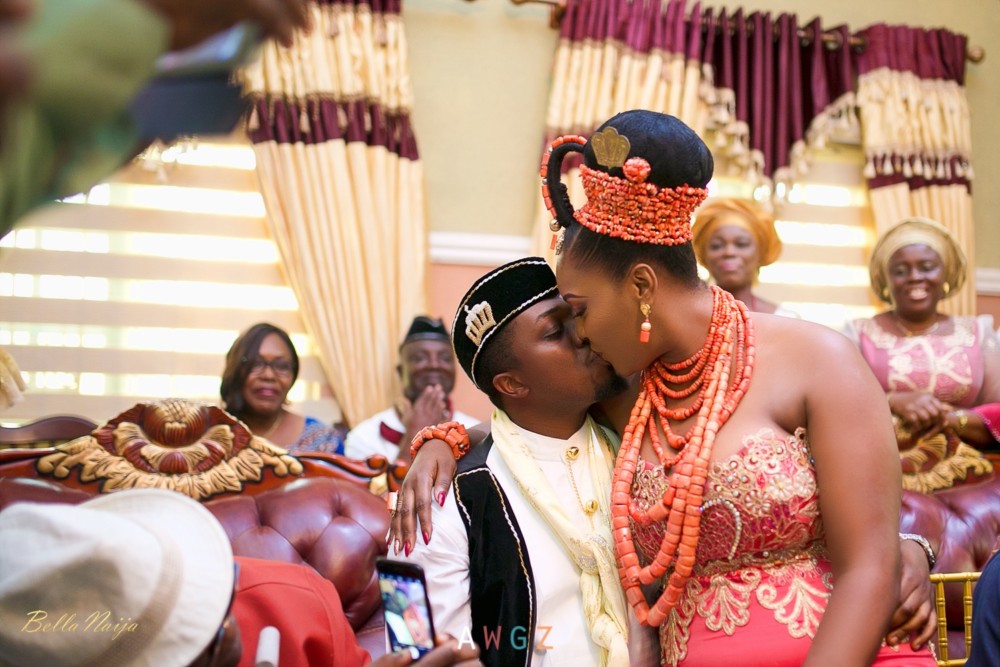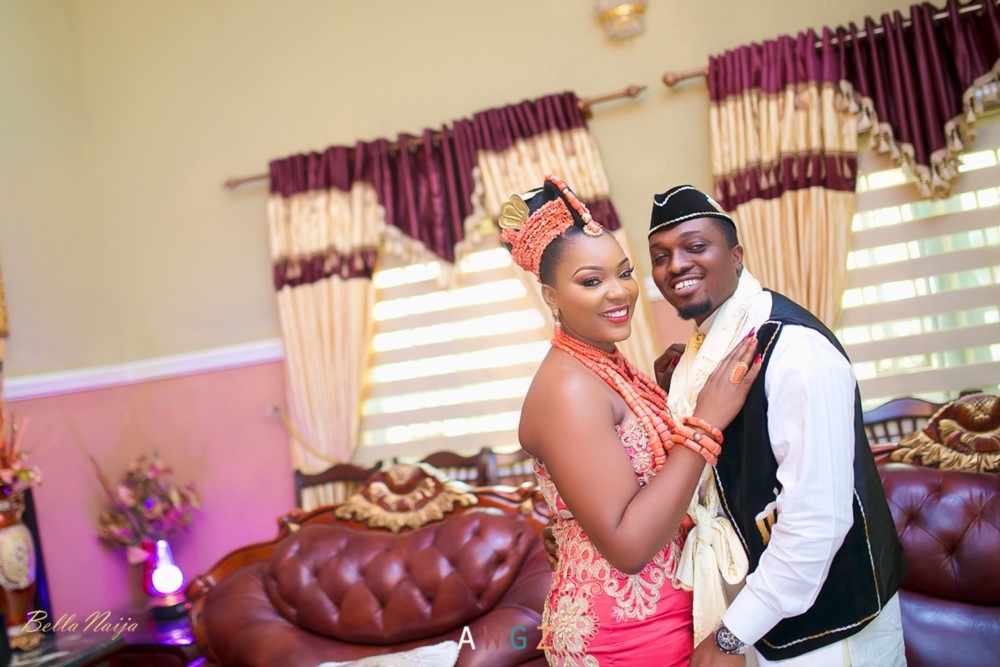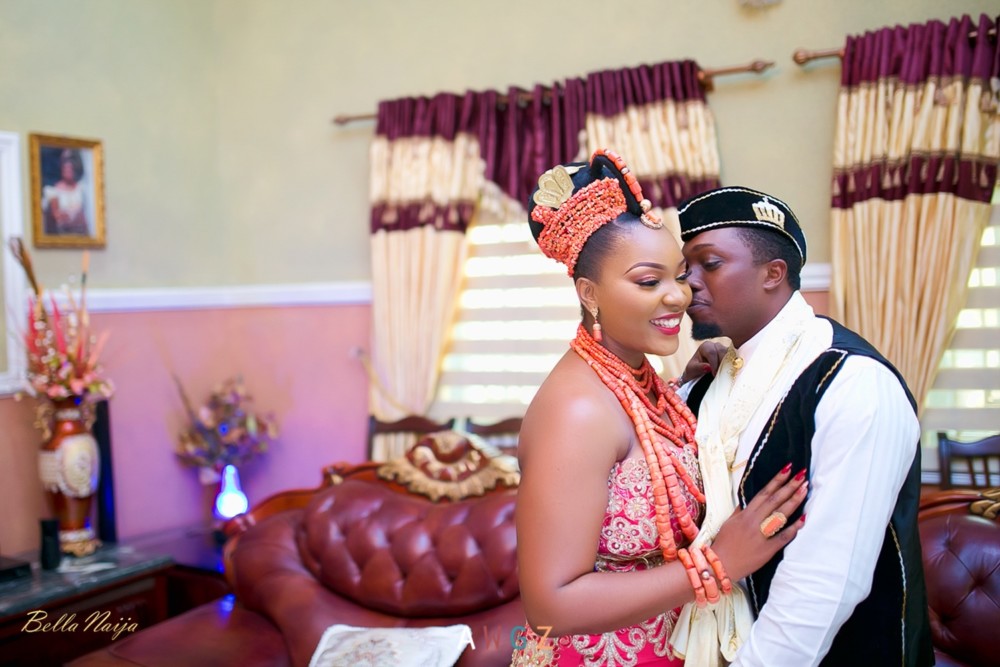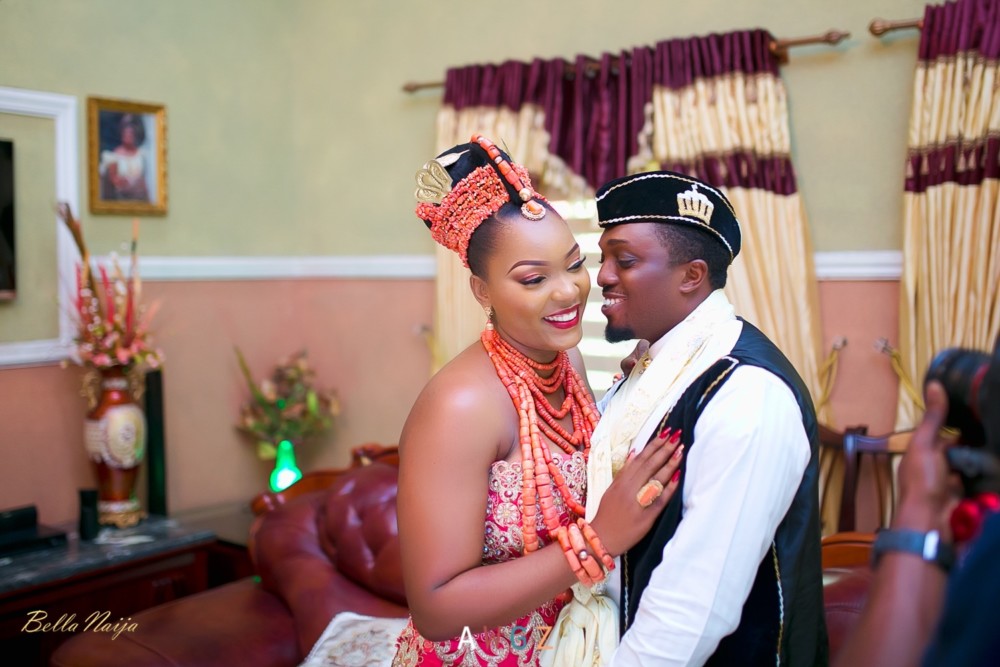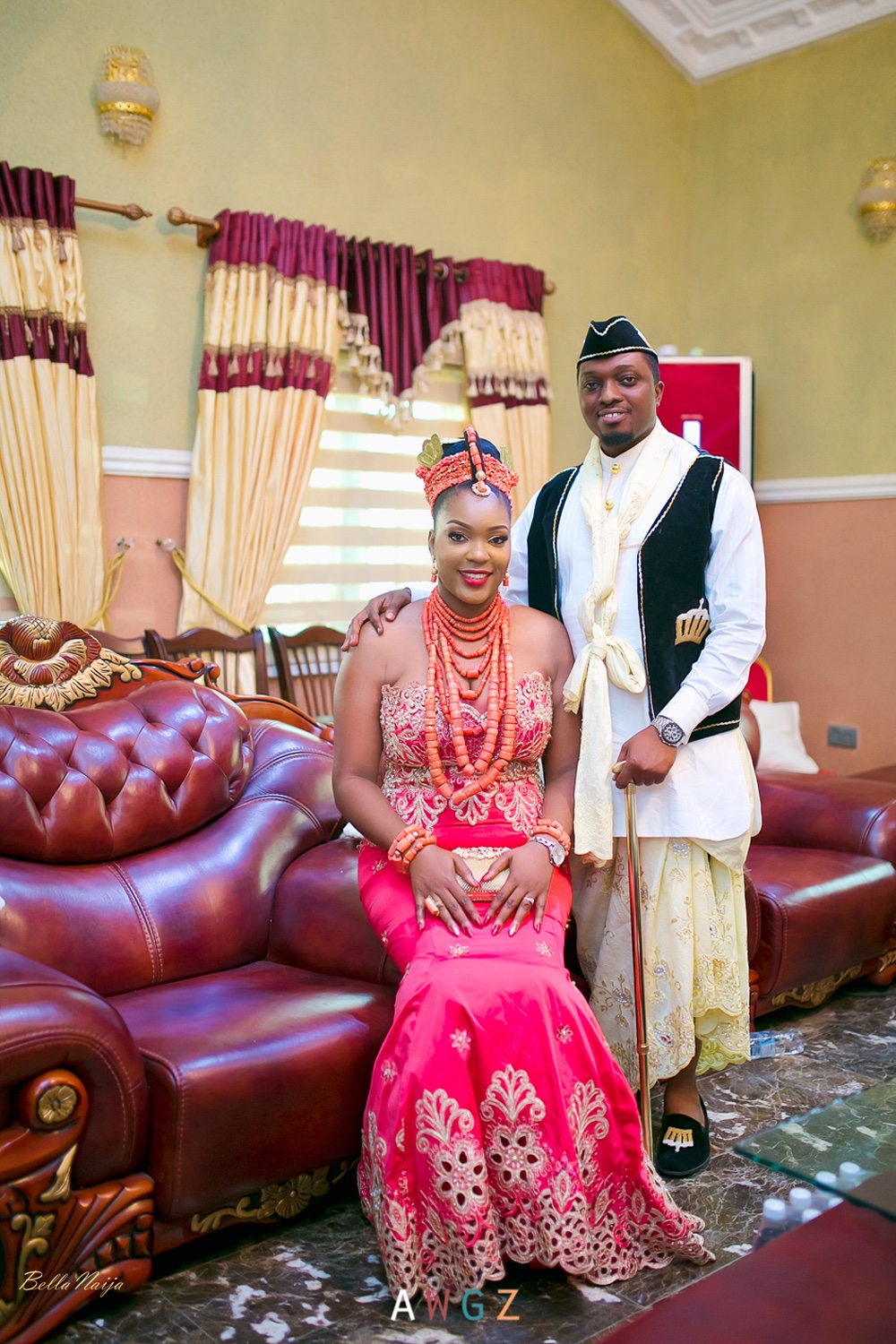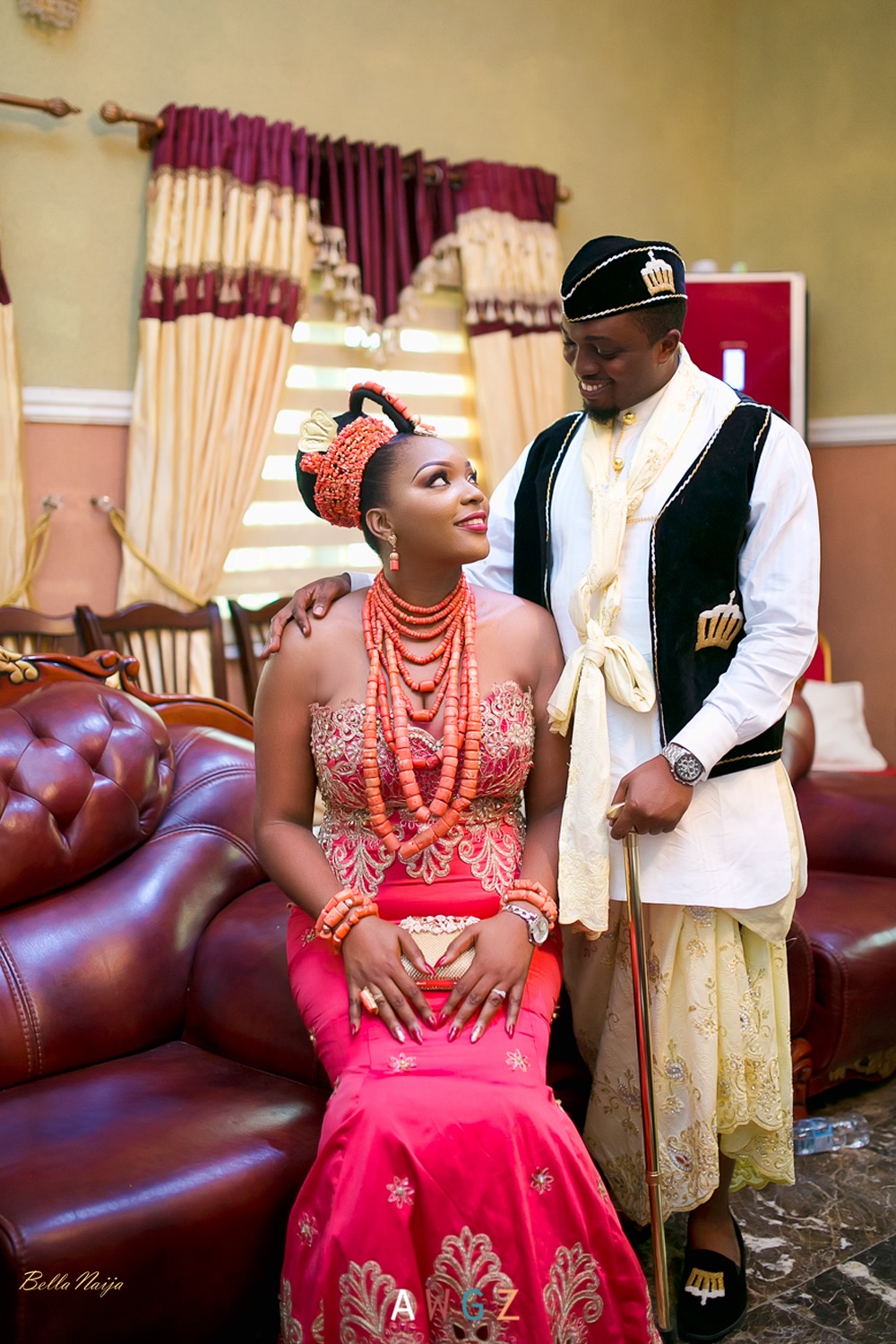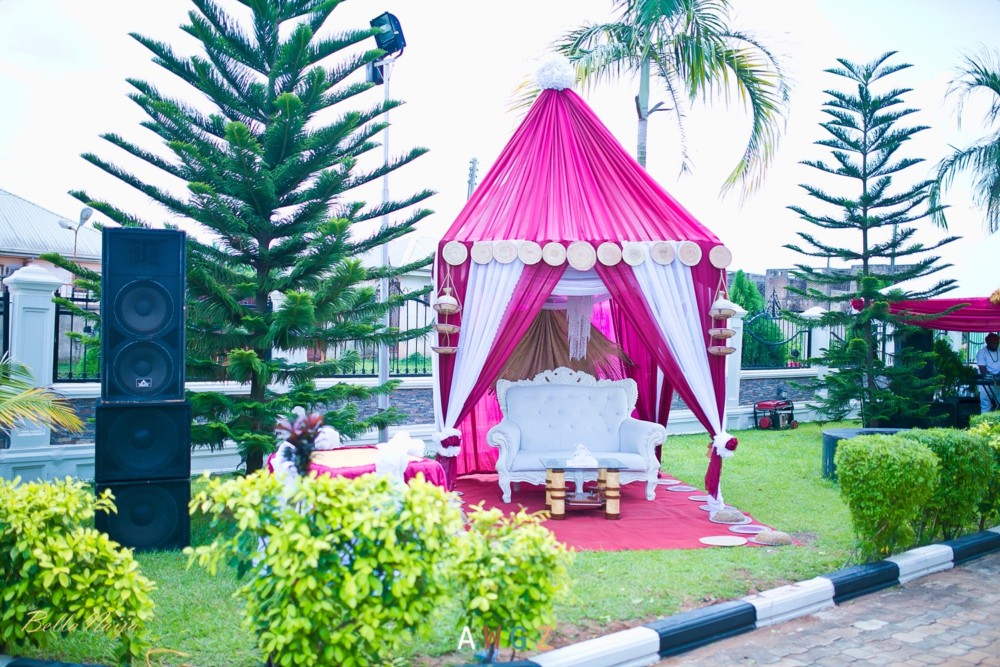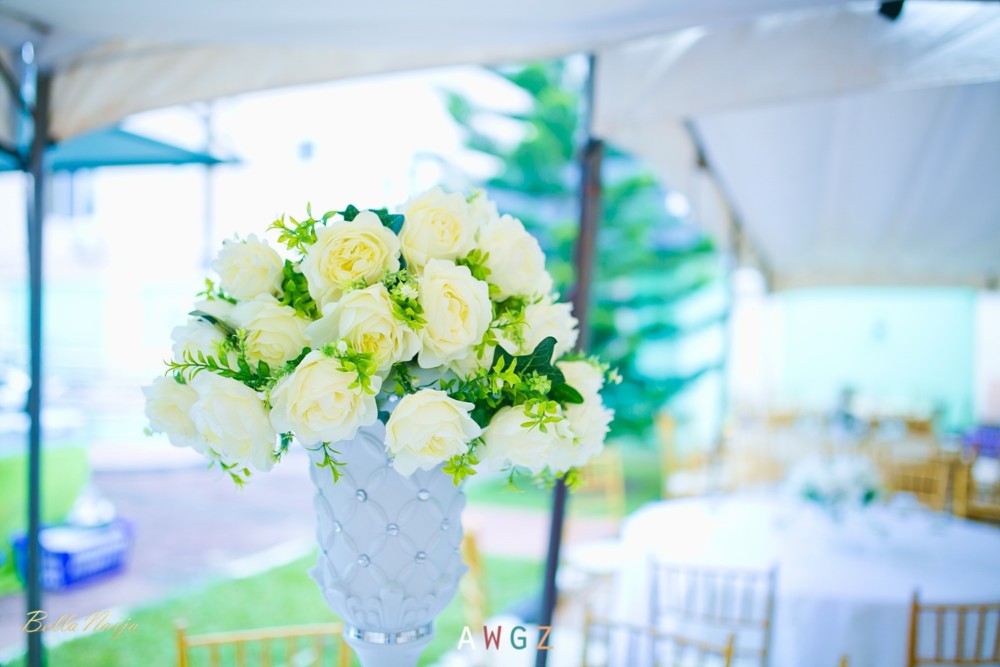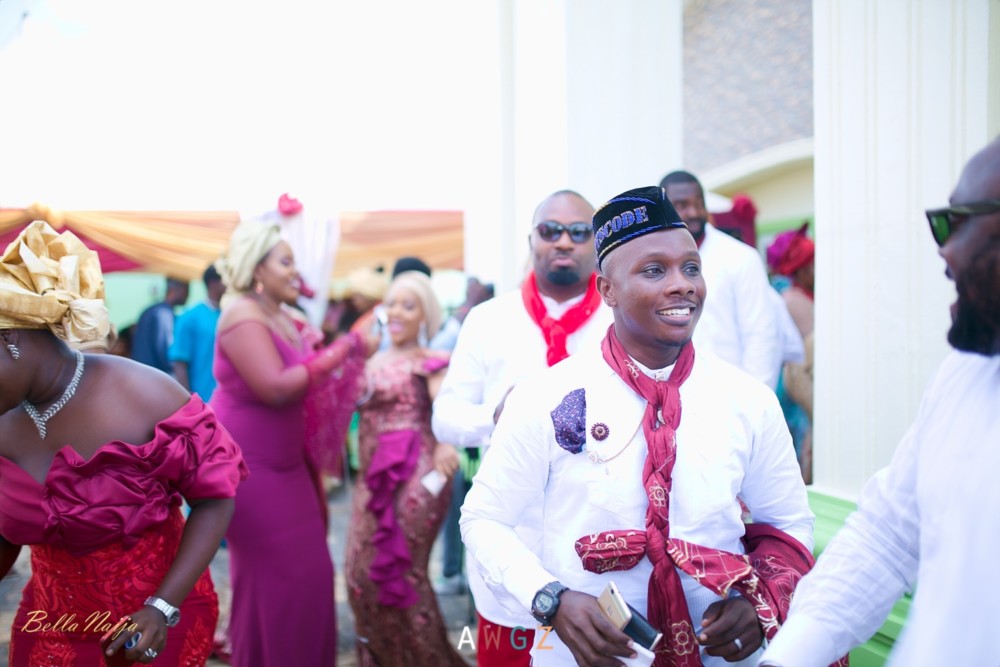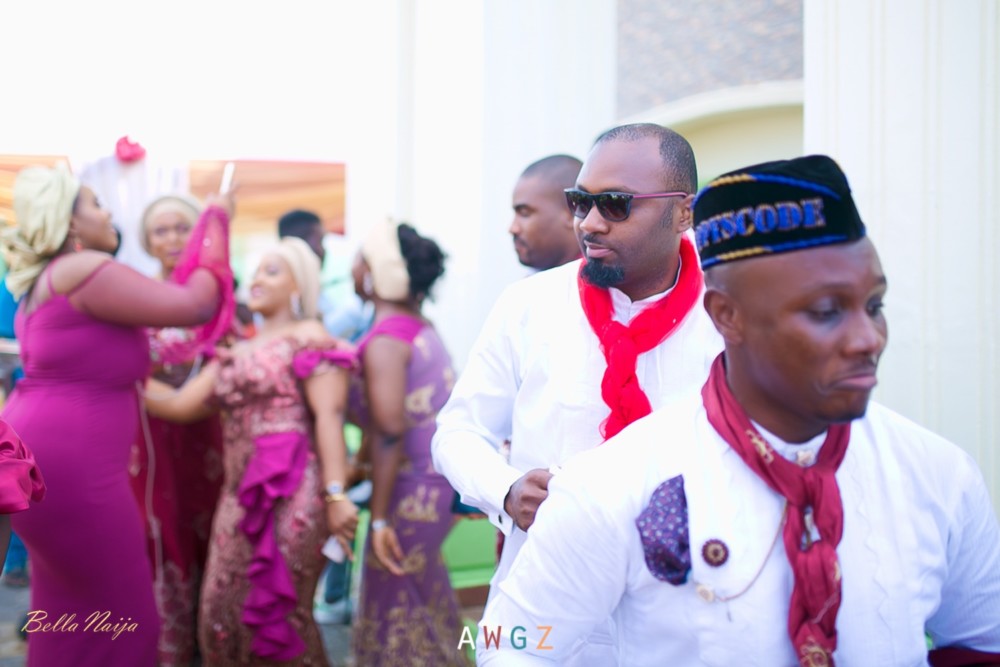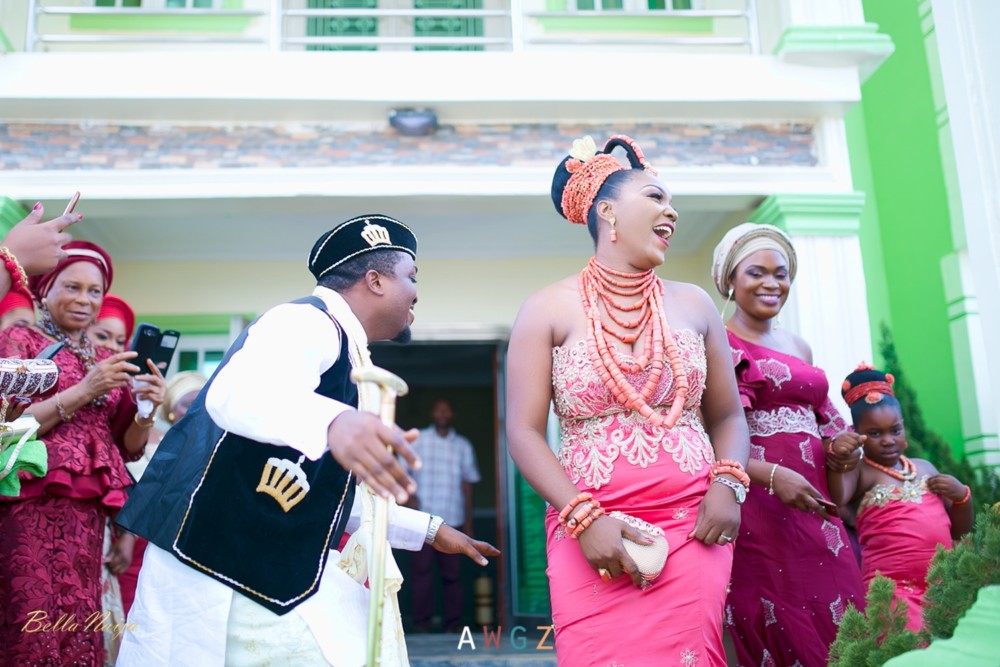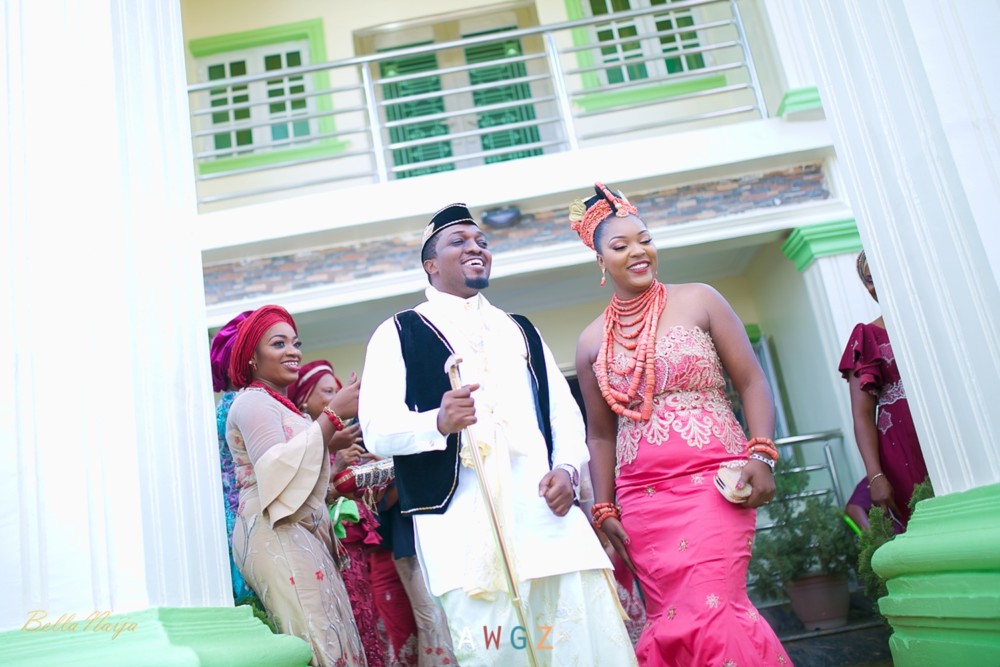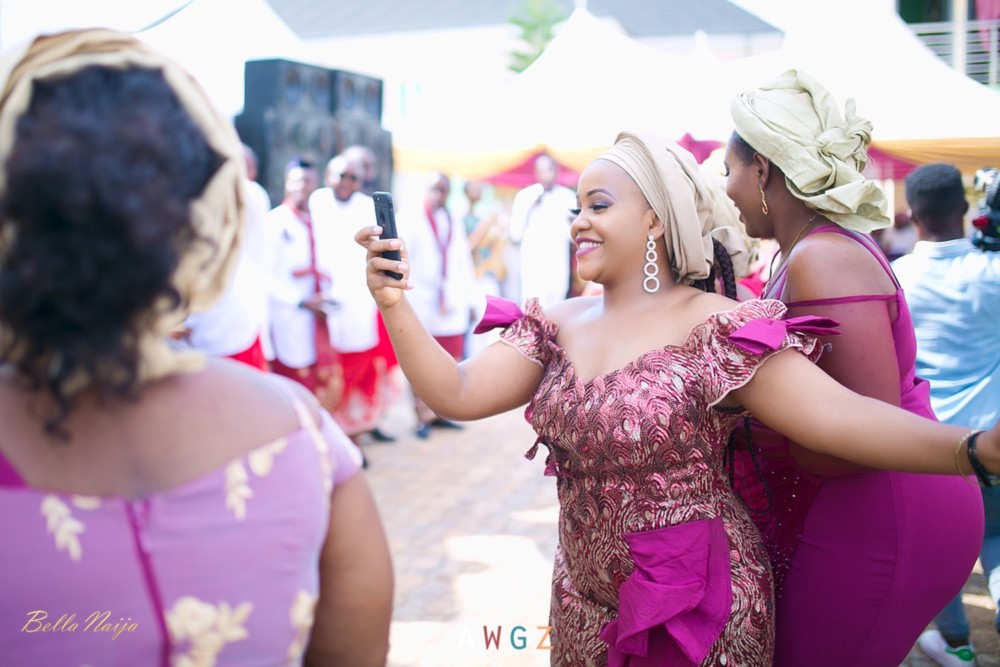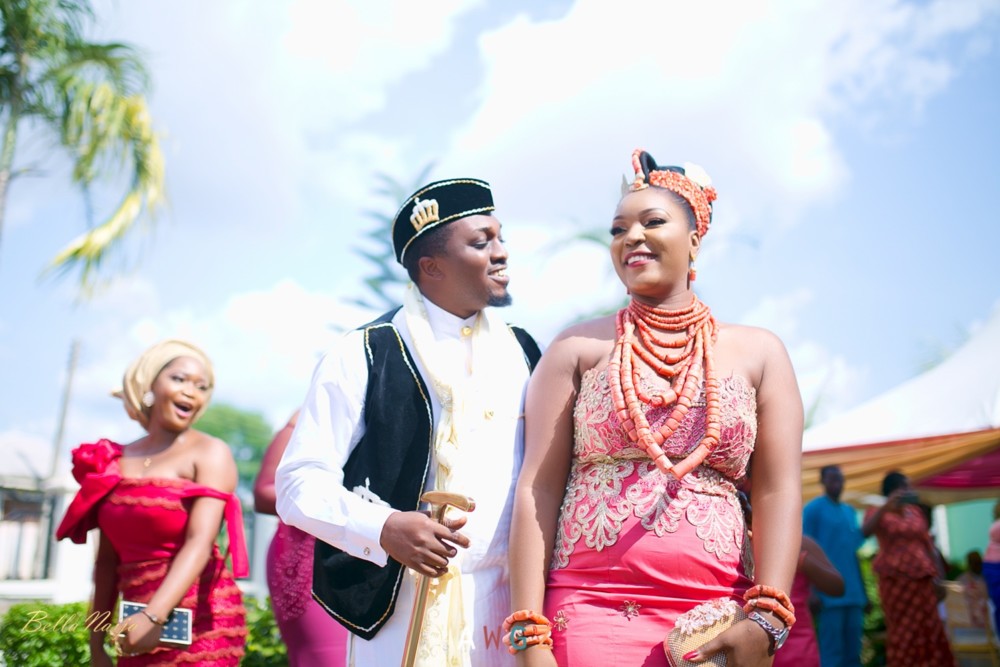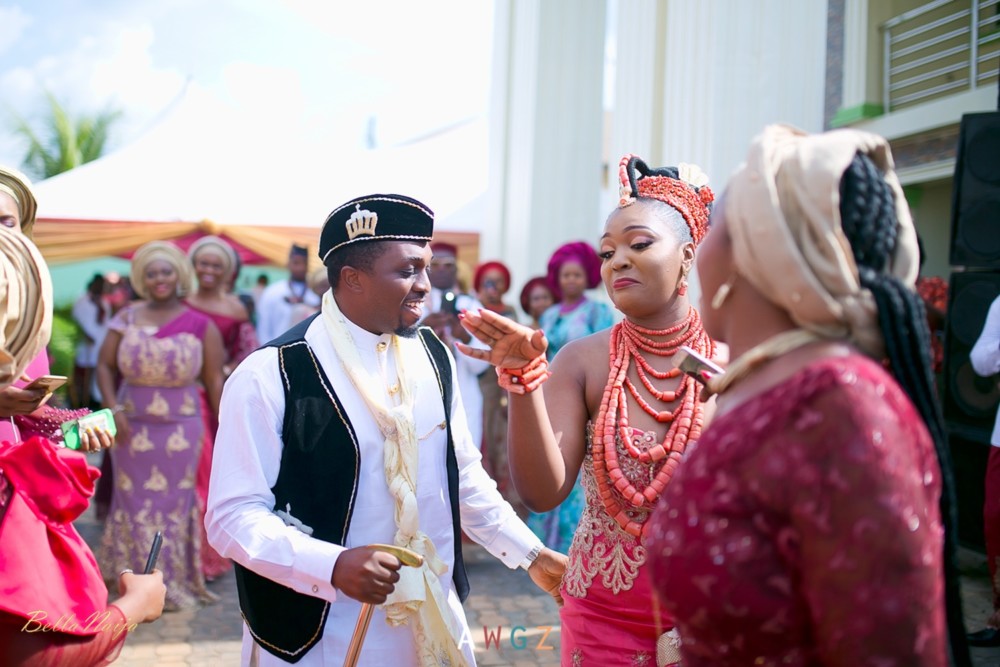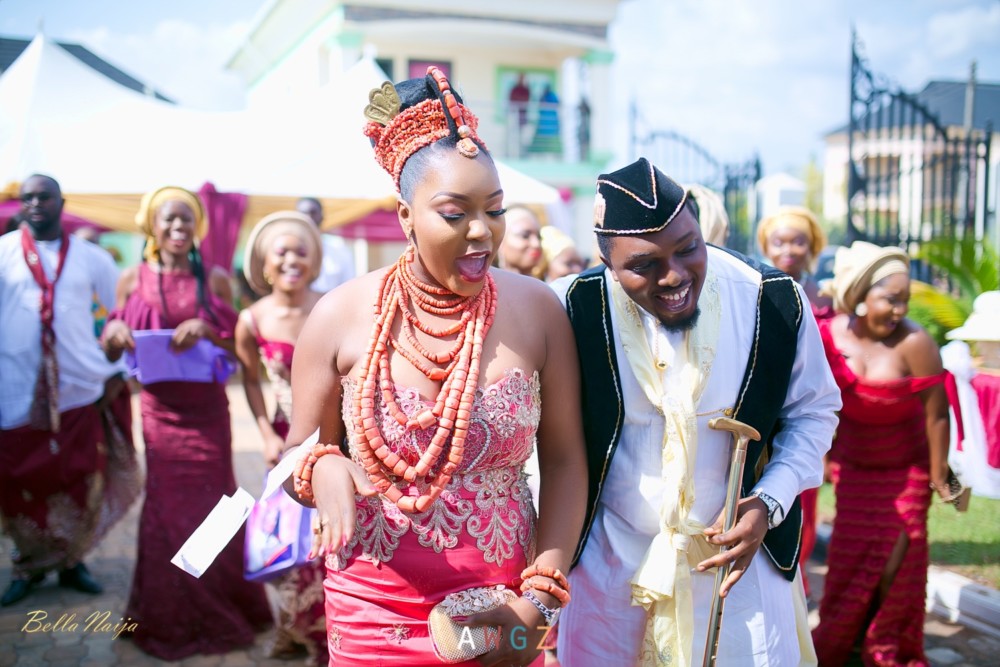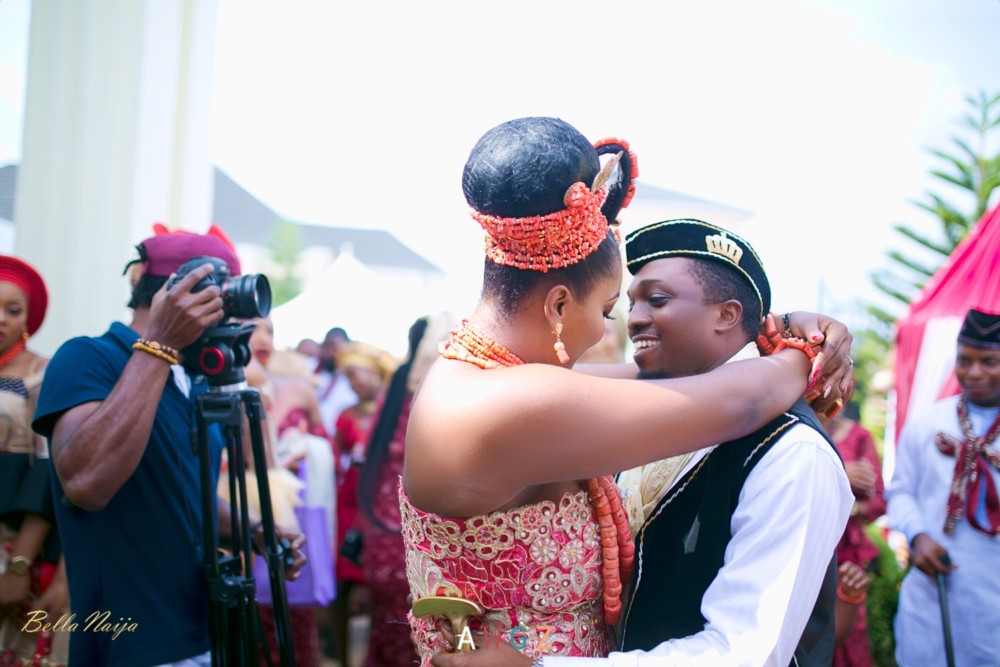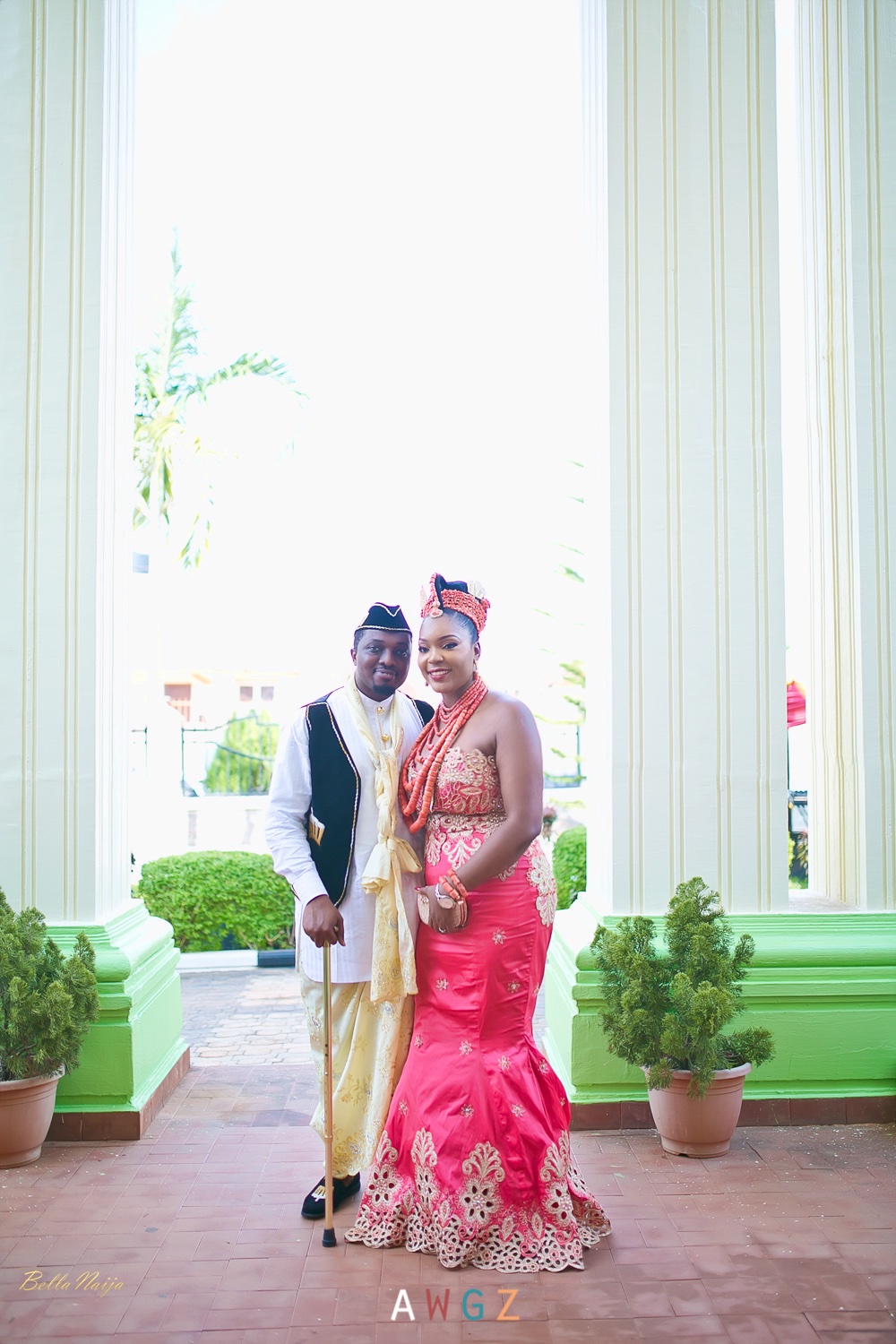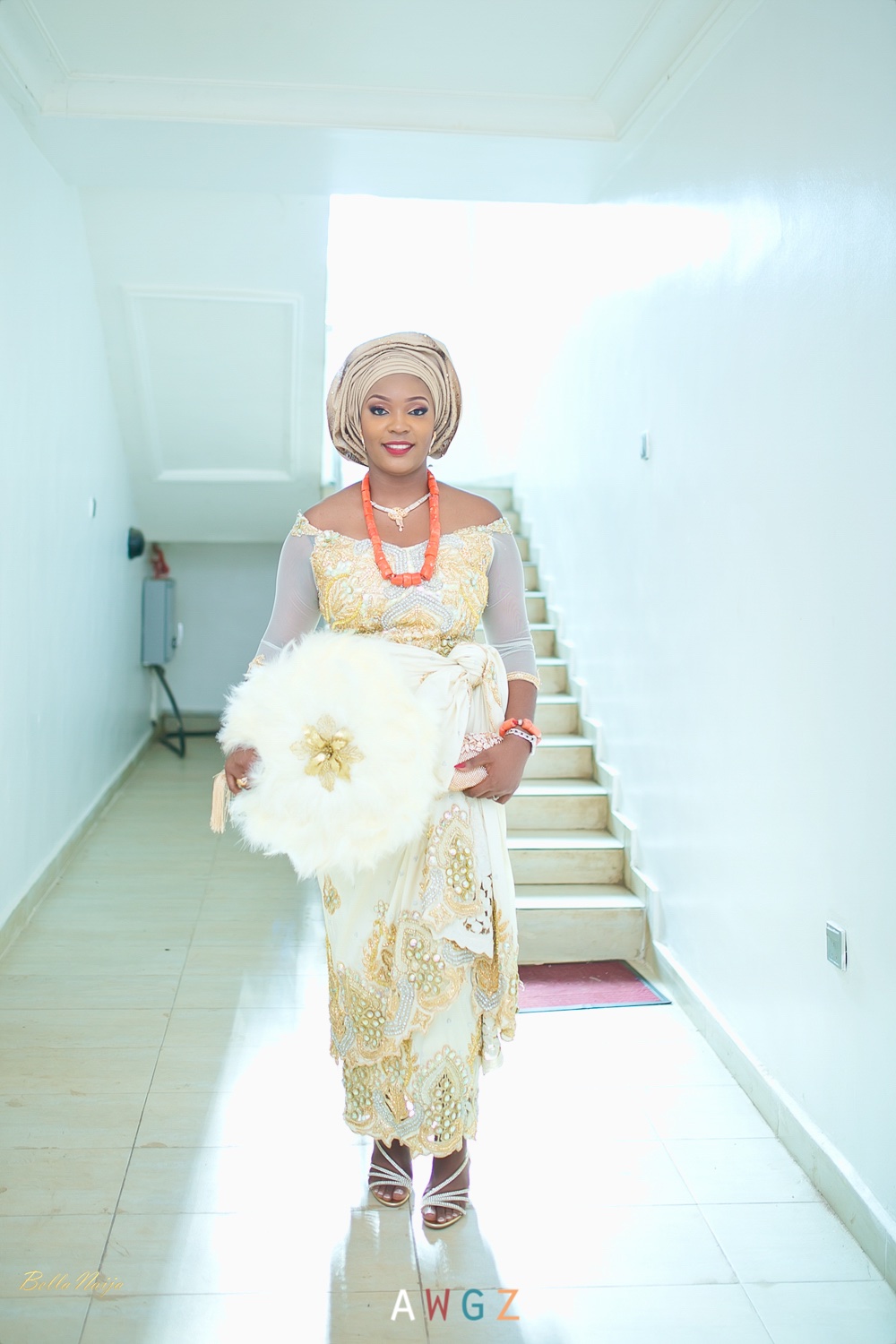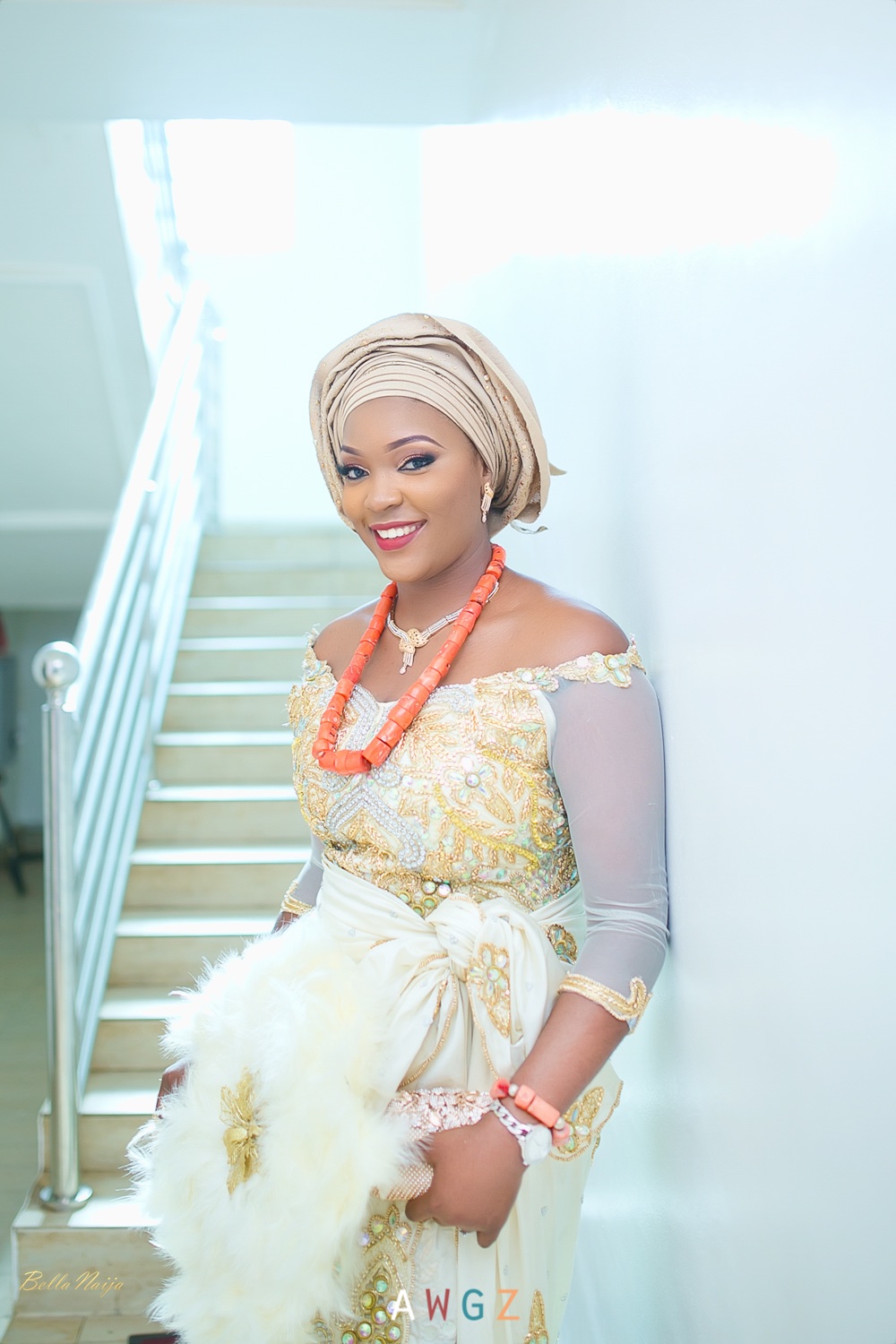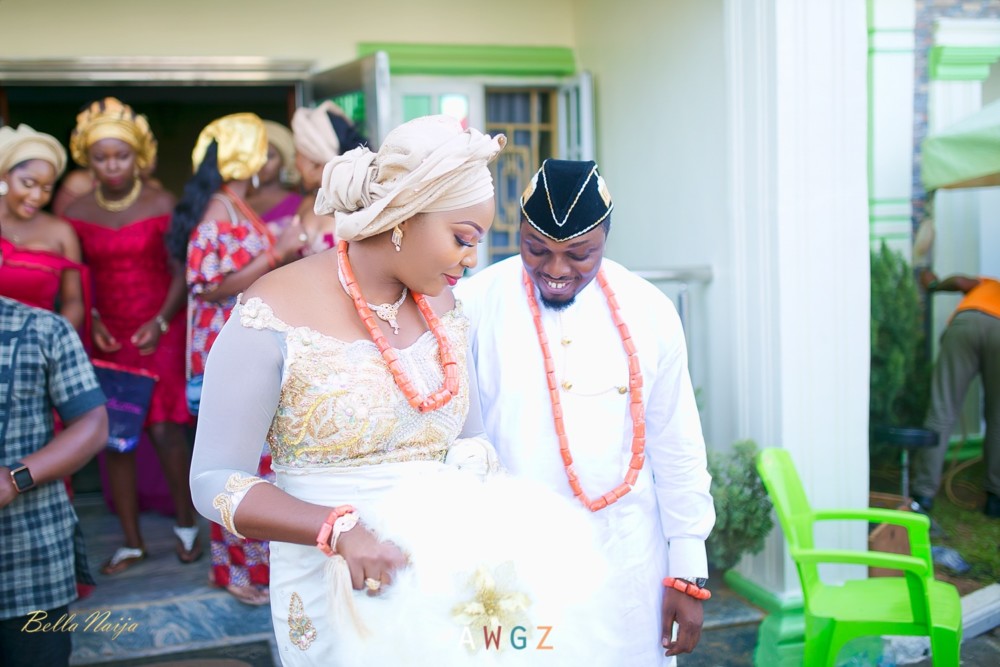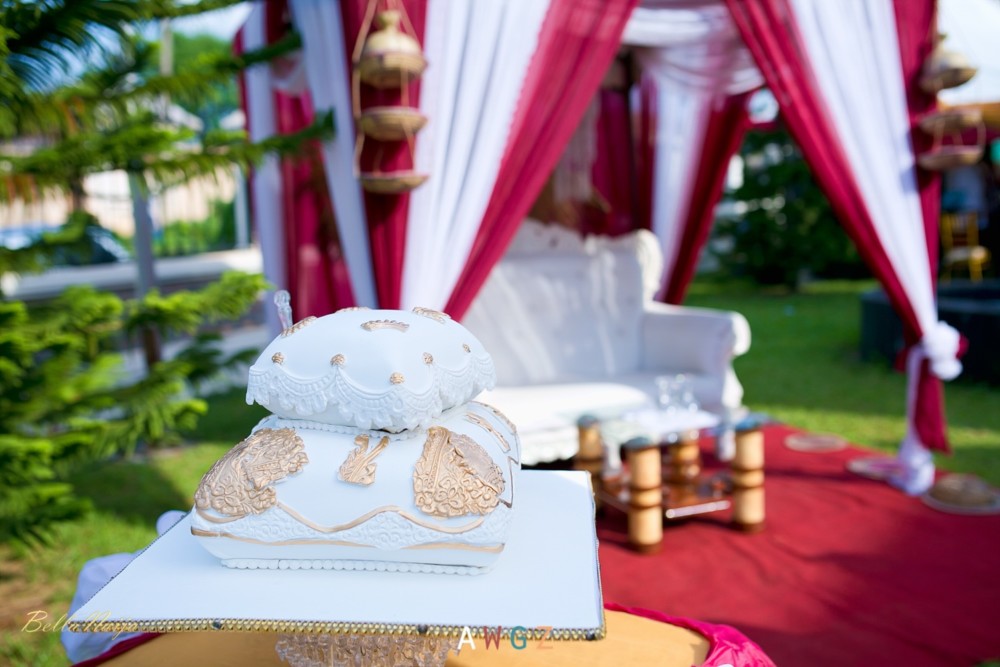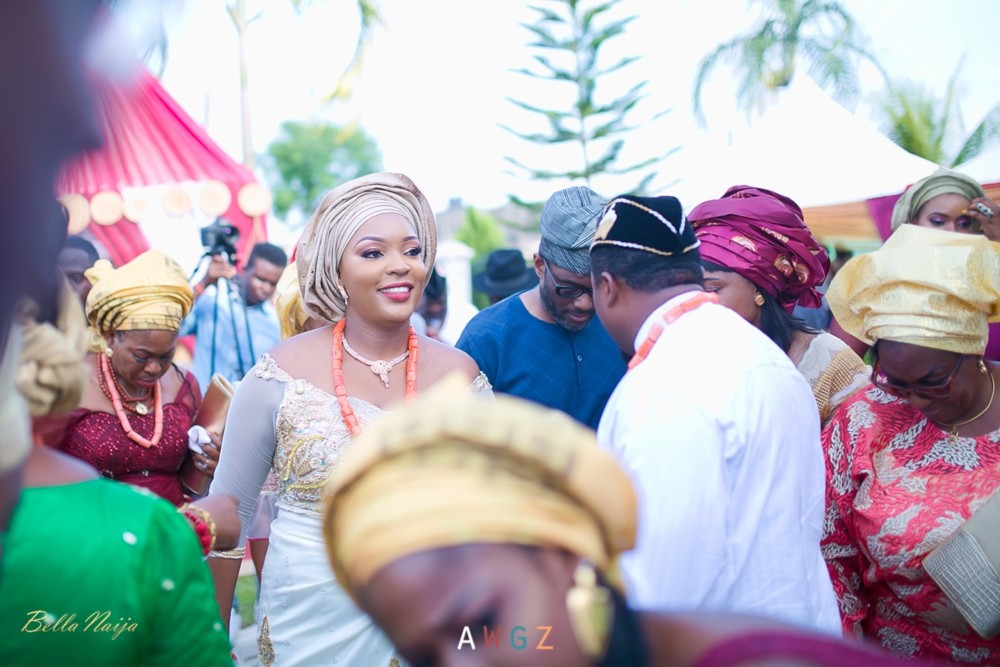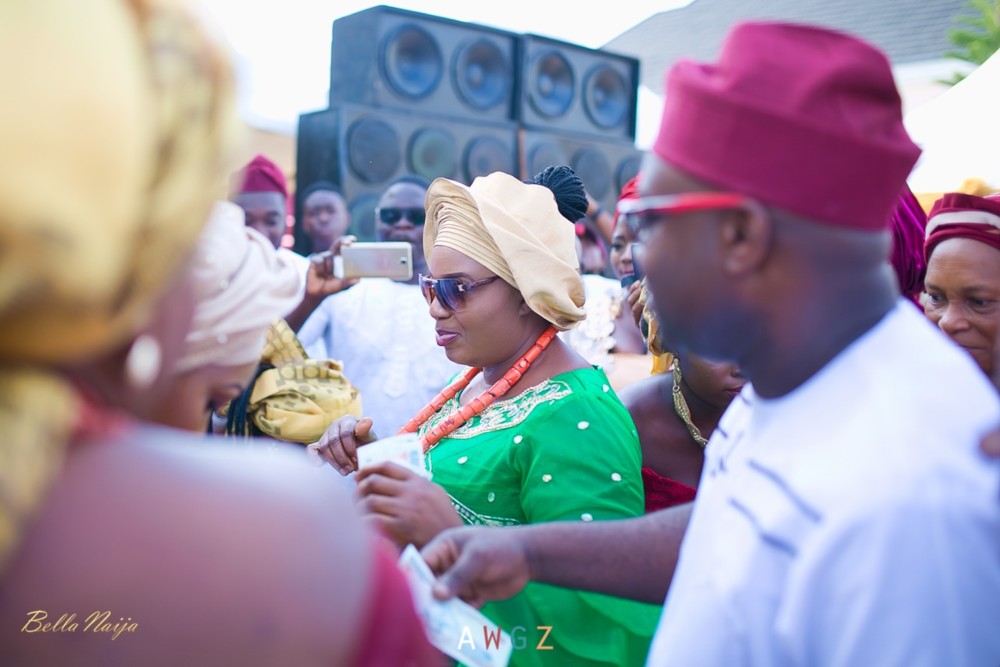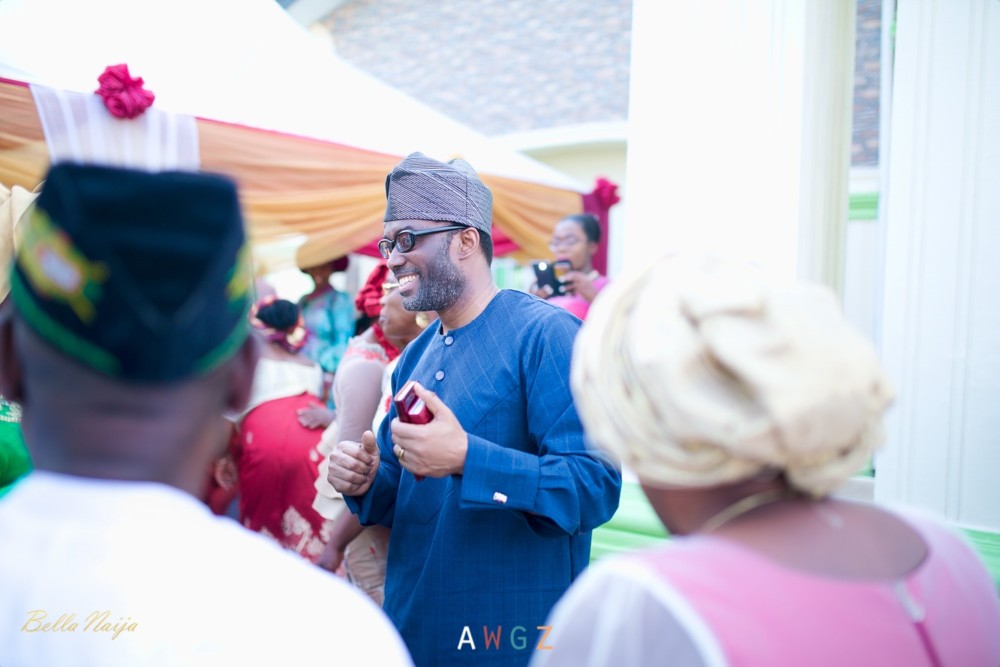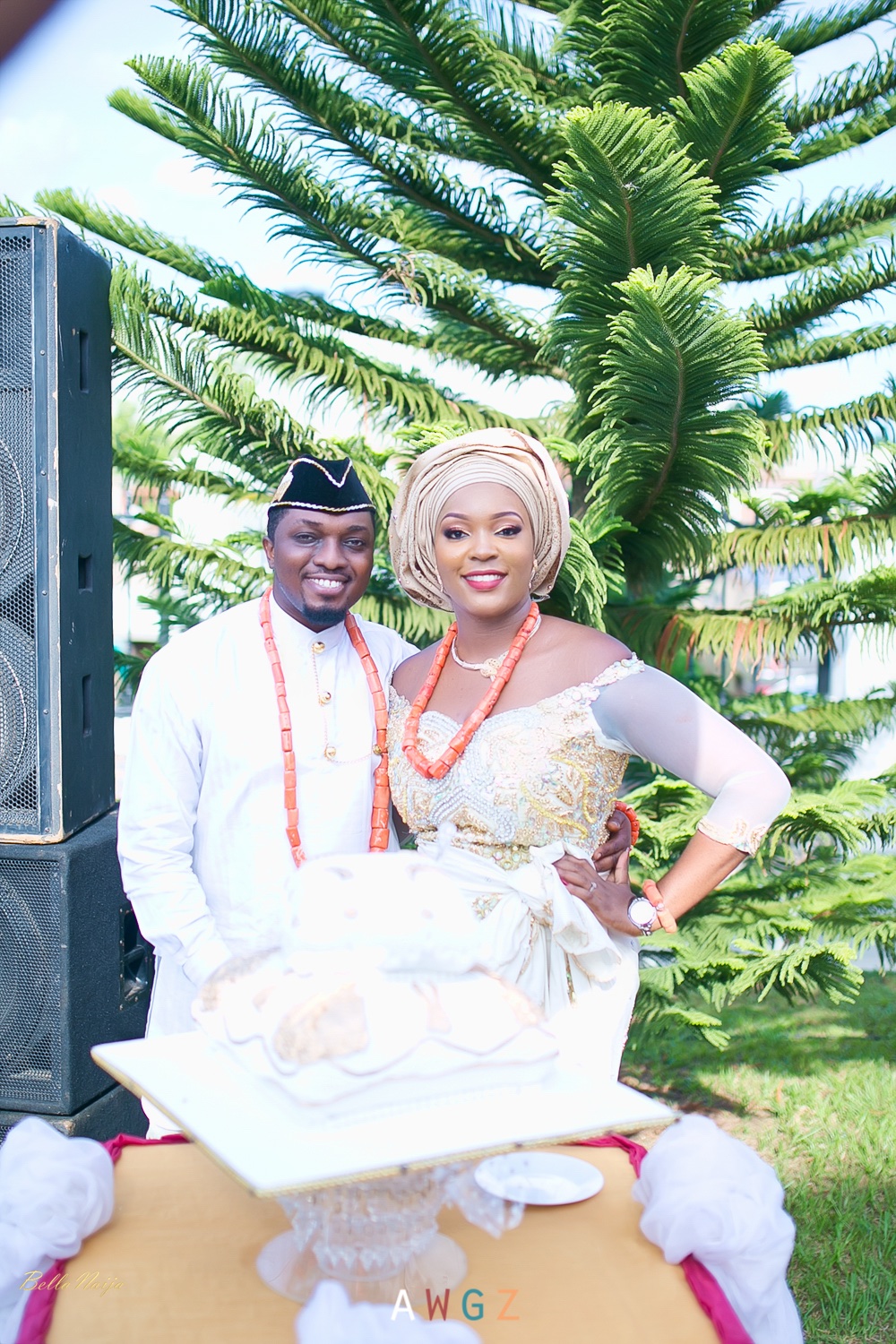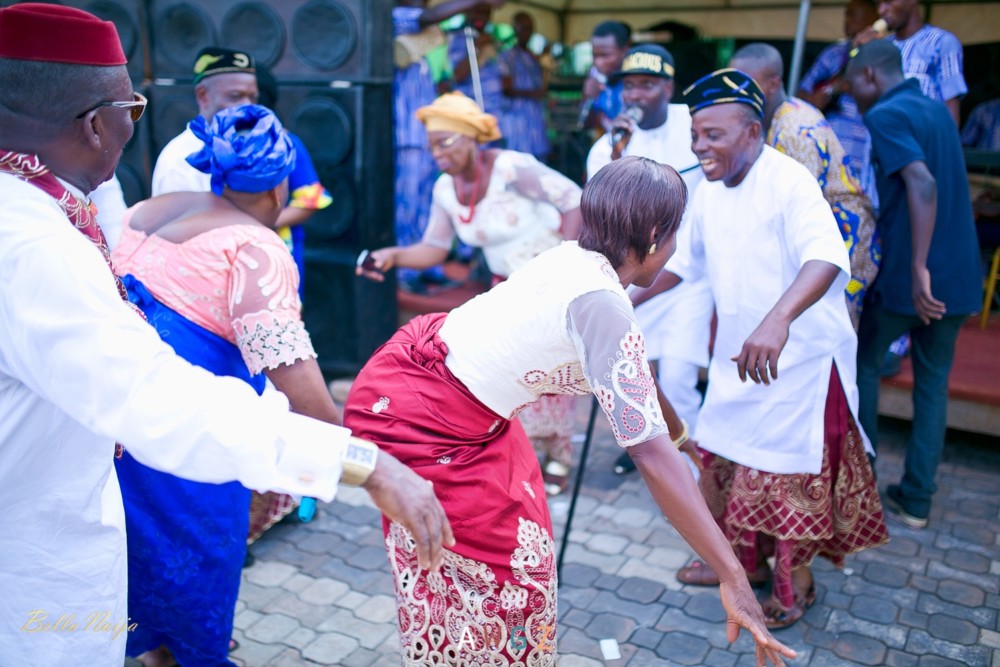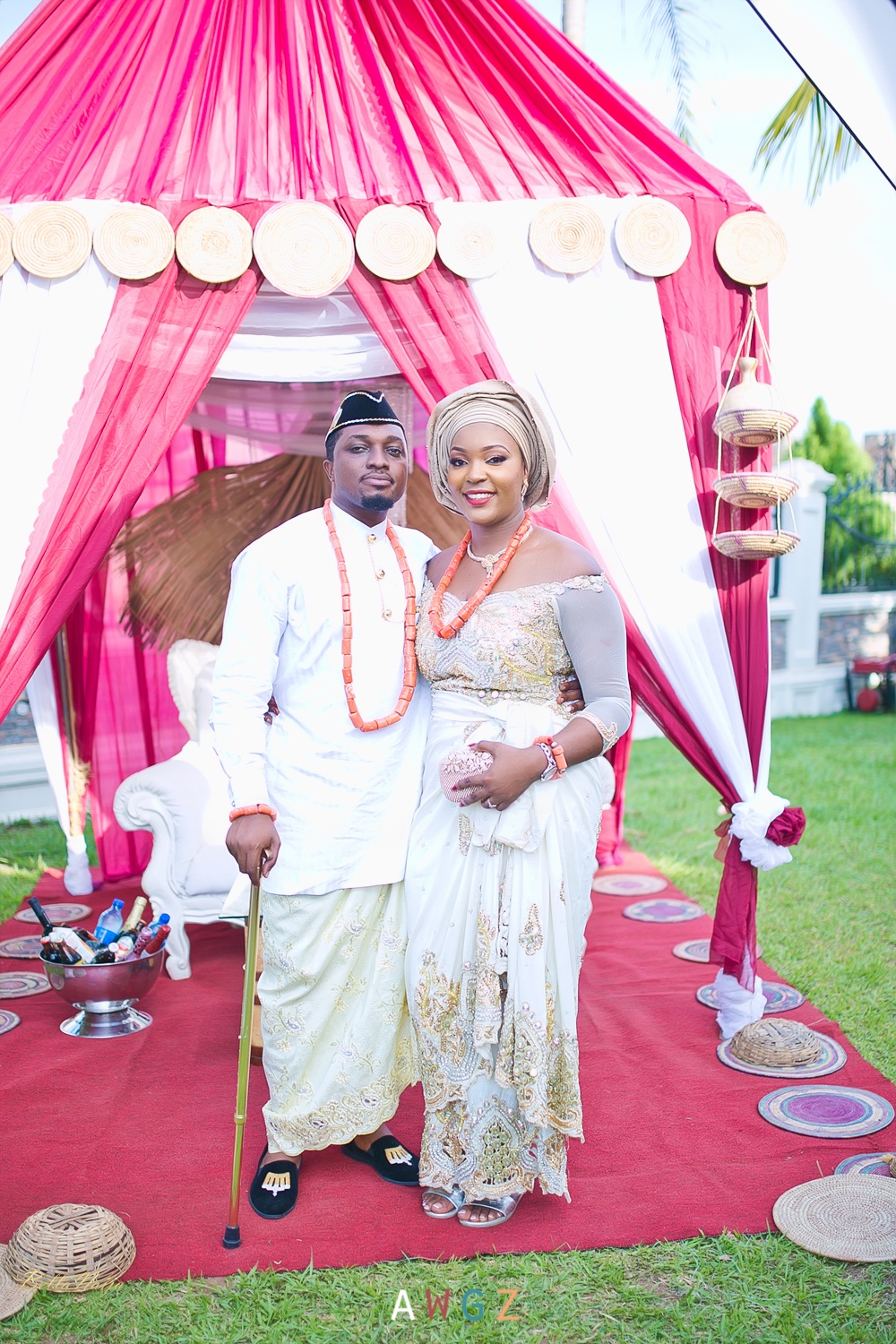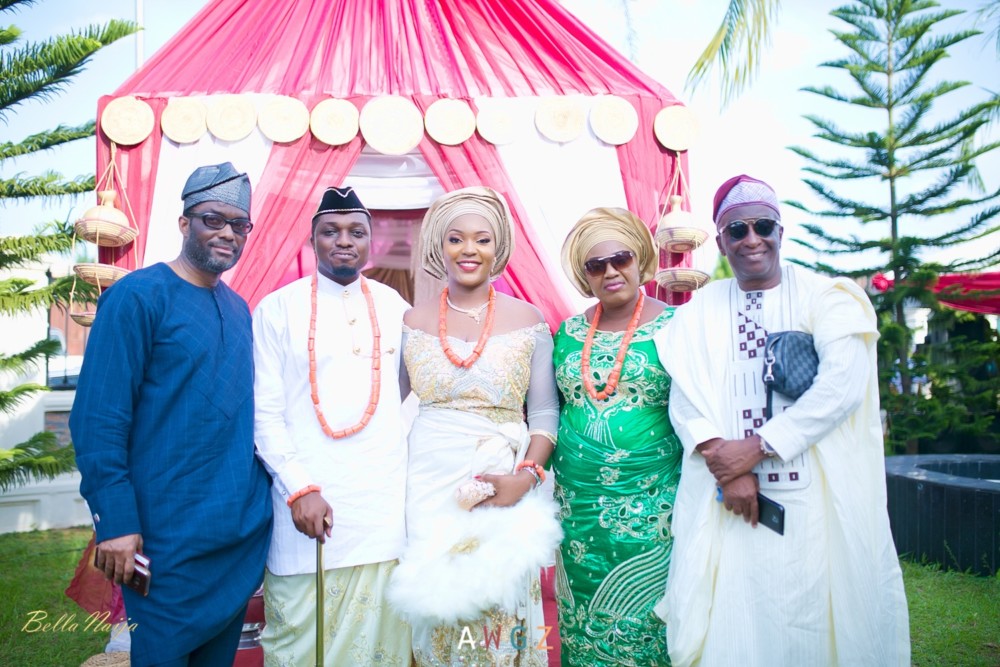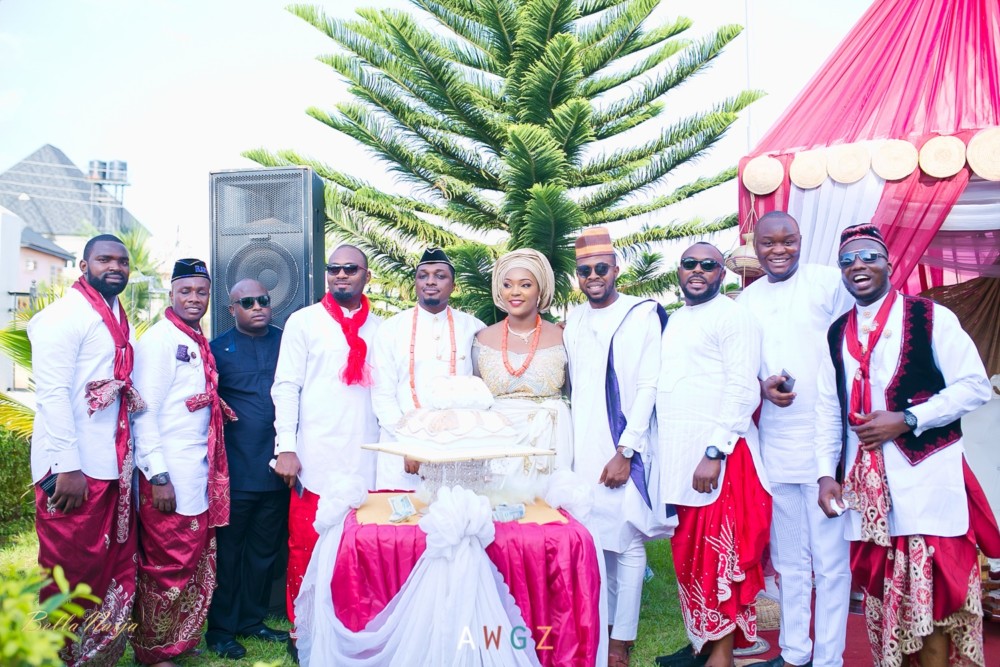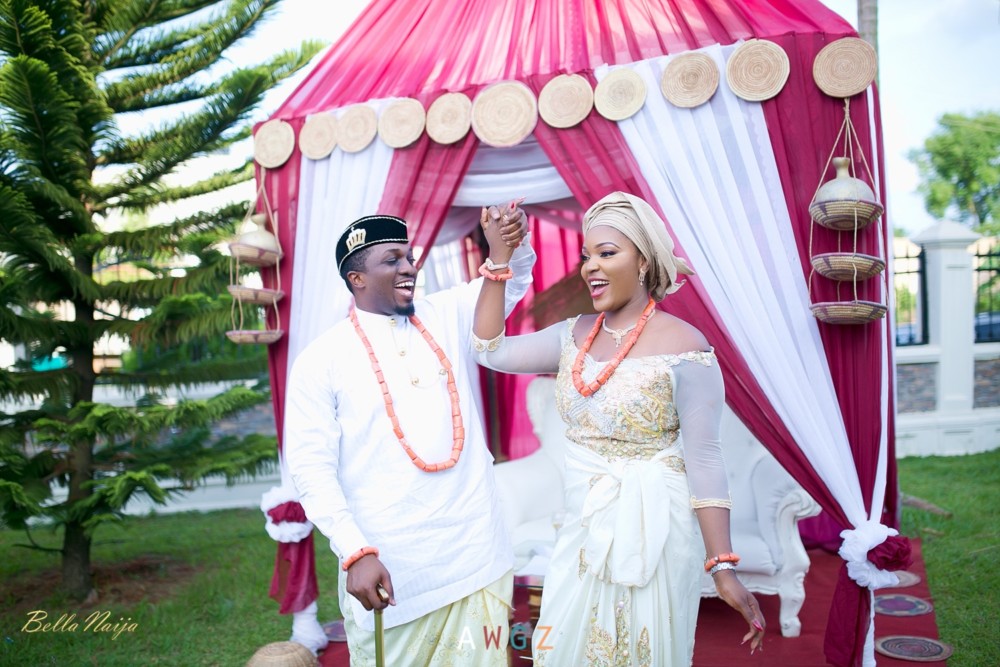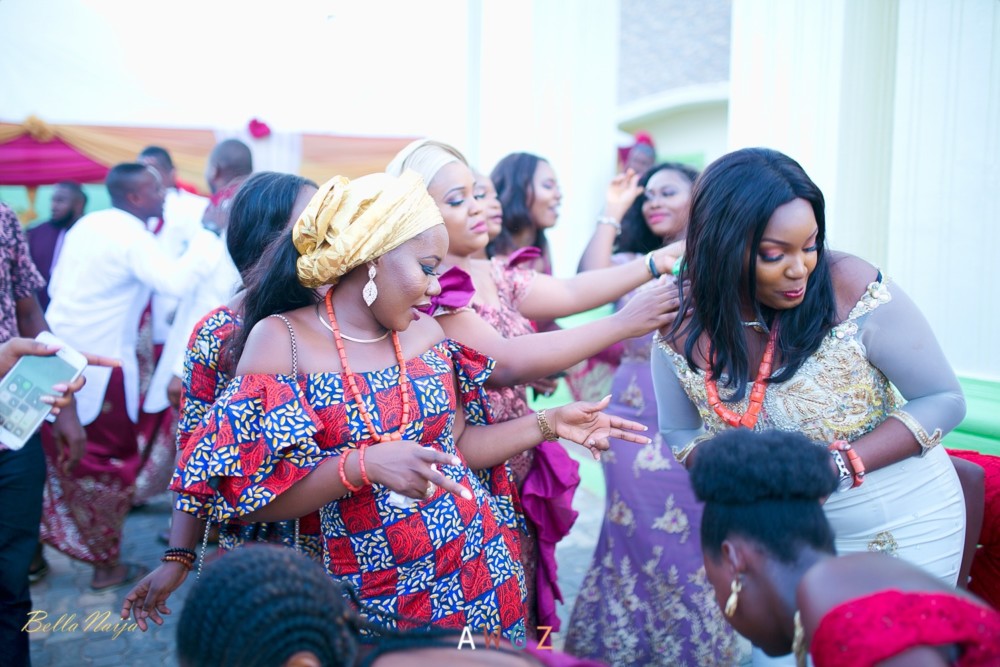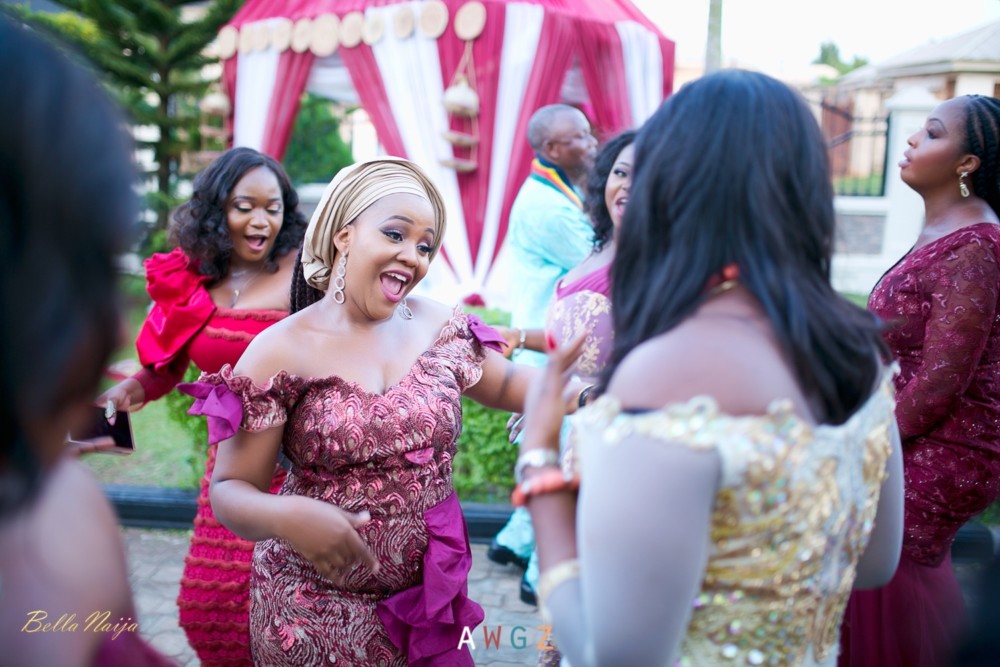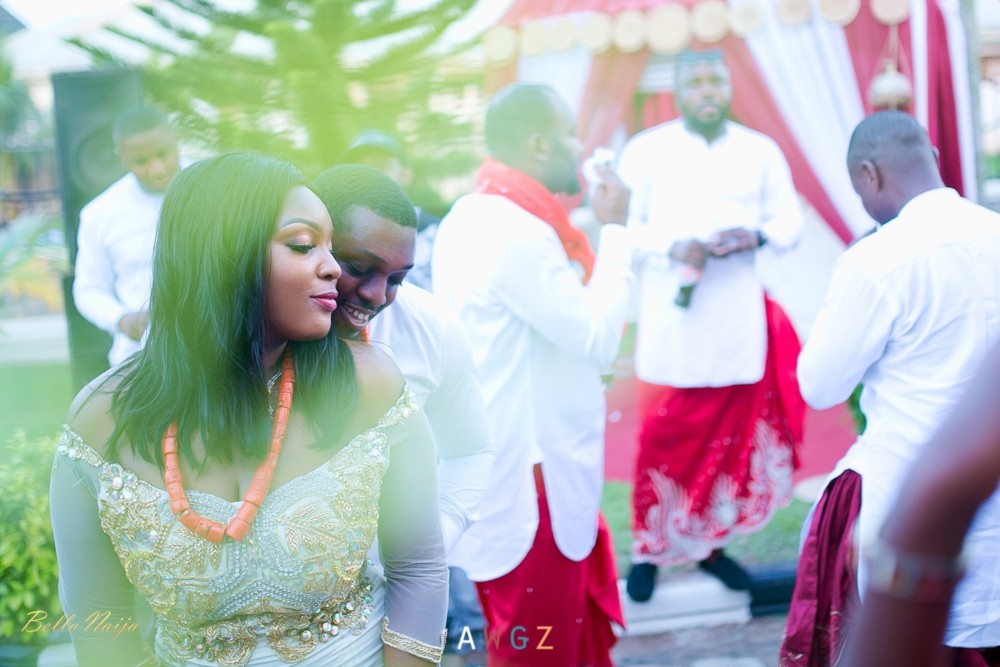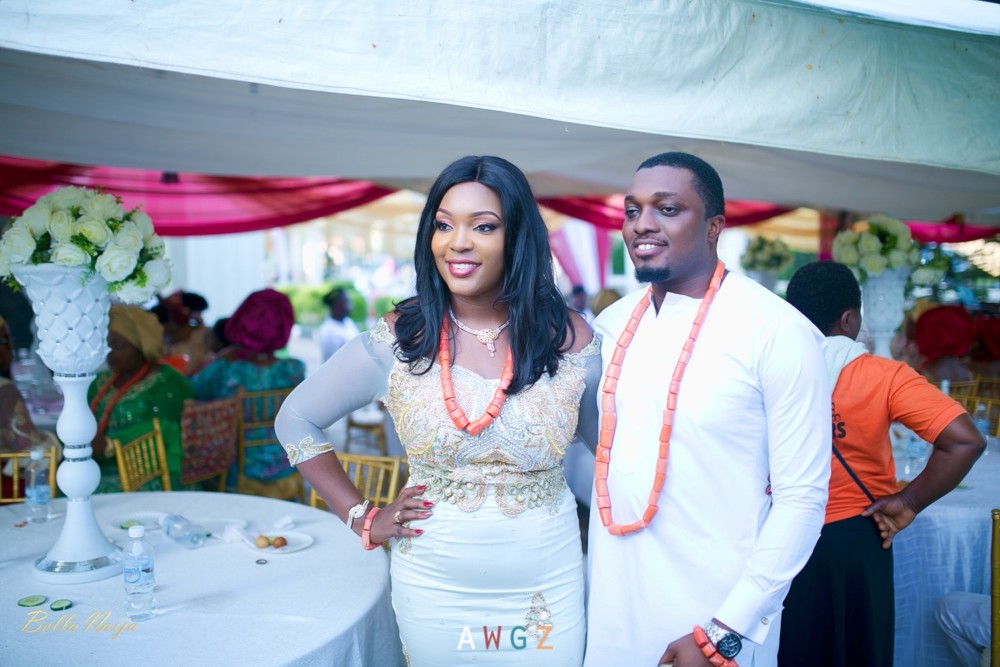 Credits
Bride: @tracy_eb of @smoothiesexpressng
Planner: @2706events
Decor: @decorbyfurtullah
Makeup: @flawlessfacesbyjane
Hair: @fabouloushairdo
Photography:@awgz.married
Videography: @fedworks
Bride's Outfit: @magneticelegance
Bride's Second Outfit: @dsa.lagos
Bouquet: @Bouquetandaccesories
Accessories (brooch and hairpiece): @imaniswank
Traditional Wedding
Planner:@2706events
Makeup and Okuku: @edenbeauty_ng
Edo and Akwa Ibom outfit: @dsa.lagos
Videography:@fedworks
Photography: @awgz.married