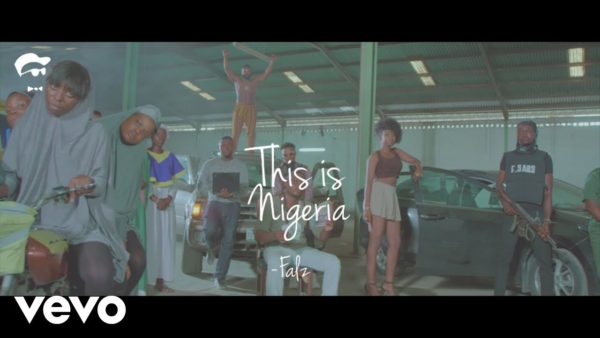 Perhaps due to a lack of imagination, the last thing on our minds after Childish Gambino released the brilliant song "This is America" and its accompanying video was a forthcoming Nigerian version.
But, alas, here it is.
Rapper/comedian/actor Falz on Friday revealed his own cover of the song, titled, of course, "This is Nigeria."
Falz walks the path contemporary Nigerian musicians seldom (if ever) do: confronting the ills of our society in music.
Herdsmen killings, the corrupt political elite and police, N36 million-eating snake, religion, transmission-transmission, everything.
Some have crowned Falz genius. The video and the song have been described as a work of art. He was thoughtful and insightful, he got it right – so the comments keep coming.
The other camp isn't mincing words either. It's blatant copying, the video was mediocre, they say, especially when cast in the light of the original.
What do you think?