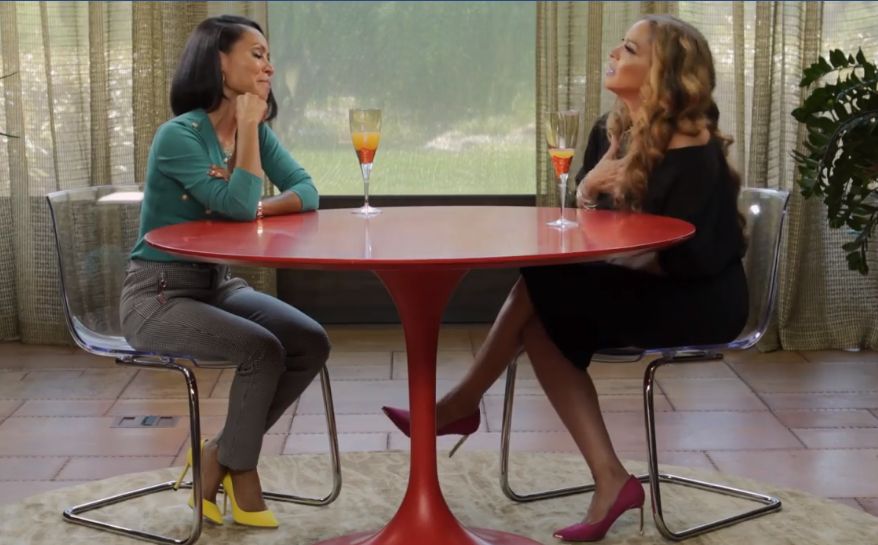 Jada Pinkett Smith has debuted a new show on Facebook – Red Table Talk – and she's joined by Will Smith's ex-wife, Sheree Fletcher for an intimate conversation around their blended family.
Jada started dating Will when he was still married to Sheree and in this episode, she says she regrets it.
"Because I did not understand marriage, I did not understand divorce. I probably should have fell back," Jada said, with Sheree responding: "You think?"
Sheree recalled when she was trying to call Trey Smith, her son with Will and Jada picked up, but she (Sheree) didn't like Jada's tone and she hung up.
"I called back and I happened to say, 'B**ch, you're living in a house I picked out'. You said, 'It's my house now,'" Sheree told Jada, and they both laughed.
In another part of the interview, Sheree recalled when Trey met Jada for the first time and talked about his positive review of her. Sheree then reached out her hand to Jada's and said, "Thank you for loving my baby."
In another part, Sheree told Jada, "You took the initiative to make things right. The one thing I will say about you is you always say, 'Ree, I apologize.' You always owned it. And thank you for that."
Watch below: