Ever tried to go shopping and realized that you've run out of cash to spend? Painful right?
Sometimes all you really need to do is plan to avoid this situation and that's what Total Card helps you do.
Total Card Express is a utility card that can be used by individual customers for transactions across Total service stations nationwide ranging from fuel, car wash, oil for your car maintenance amongst others. All you need to do is load a specific amount of money on your card and that takes away all the worries about running out of cash for all your needs, even when you don't have a kobo in your bank account! Brilliant right? There is still much more!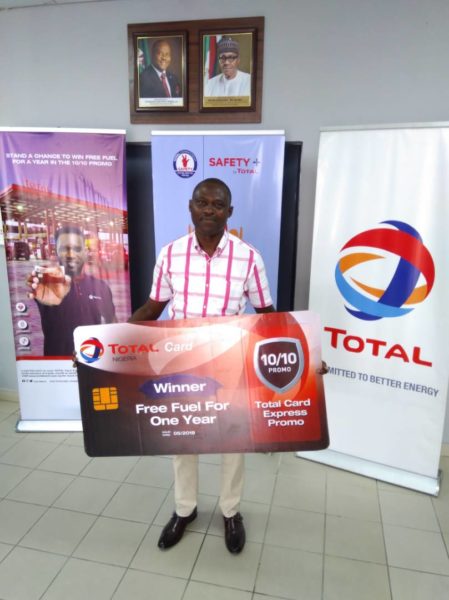 Total Card Express can help you:
Maintain  a fuel budget and plan how much you  spend every month/period

Keep track of your spending by reporting  how much you have spent every month

Set amount and time restrictions for your self and others

Get discounts on purchases!
There is another version specifically for businesses called Total card. If you own a business and would like to keep track of your expenses, monitor your fleet and track abnormal purchases; Total Card will help you preset controls like mileage lock or driver lock!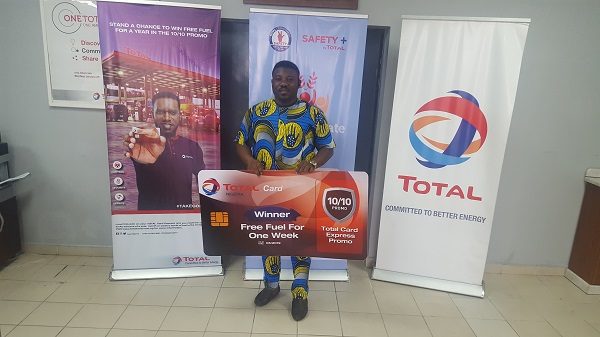 Still need a little push to convince you to try Total Card? We're currently running a 10 for 10 promo on our Total Card express. All you need to do is buy a Total card express at the nearest Total service station for N1,000, load a minimum of N10,000 on it and you could be on your way to winning a one-year supply of fuel.
Here are our winners from last week:
Adetola Adesokan– PH (winner of  1-year free fuel)
Jude Asolo–  Abuja (winner of  1-year free fuel)
Maxwell Magaji Hosea –Abuja (winner of 1-month free fuel)
Ini Mboho – PH (winner of 1-month free fuel)
Surajudeen Yusuf– Abuja (winner 1-week free fuel)
Zakariya Adamu – Yola (winner 1-week free fuel)
Franklin Ufomade – Lagos (winner 1-week free fuel)
Cooper Ukoha – Ikeja (winner 1-week free fuel)
Tosin Ogunleye– Ikeja (winner 1-week free fuel)
Kayode Adeyemi – Ijebu (winner 1-week free fuel)
Wouldn't you like to be on this list? Go get your Total Card today and your name could be the next on the list. For more information please visit our website https://www.totalcard.com.ng/#home

—————————————————————————————————————————————————————————————-
Sponsored Content