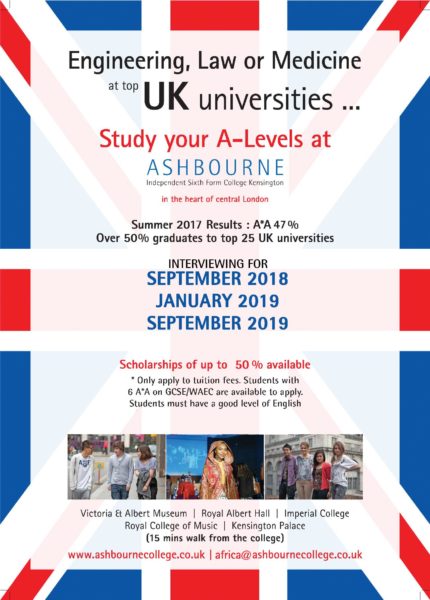 Ashbourne College has a tradition of recruiting African students, and in the past ten years, we have had about 100 students from different parts of Africa join Ashbourne for their A Levels. These include students from Nigeria, who have shown themselves to be hardworking and high achieving and such we are keen to keep up this tradition.
We are delighted to announce that two of Ashbourne's representatives will be visiting Nigeria from Friday, June 8th to Wednesday, June 13th. If you would like to meet with our representatives and facilitate an application please contact us on 00442079373858 or email [email protected]
Alternatively you can contact the admissions team directly here.
———————————————————————————————————————————————————————————-
Sponsored Content