With Green Park Estate, you can Start building your Dream Home with only N500,000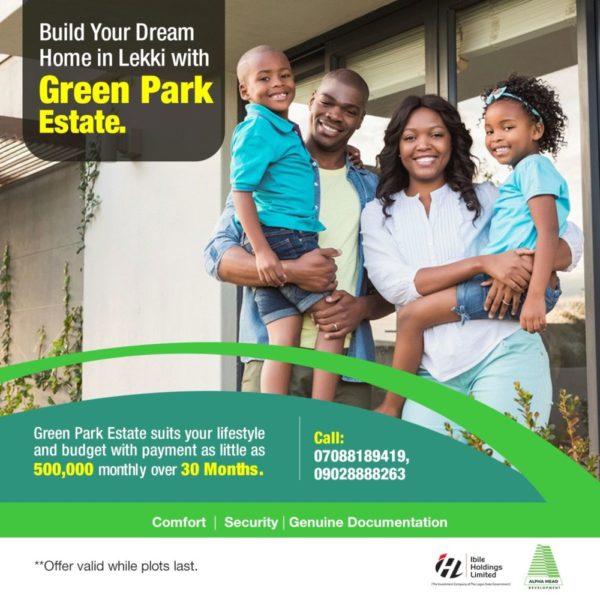 What will it feel like to own a land in Lekki without having the 10, 13, or 15 million naira price in your bank account? How will you feel if with an initial deposit of N500, 000, you can begin your home ownership journey in Lekki and pay over the next 30 months? Feels great, right? But that's not all. 
Beginning your home ownership journey today with Green Park Estate gives you a lifetime opportunity to invest in the fast-growing Lekki-Epe corridor – an area that has been yielding a year-on-year over 100% appreciation in the recent past. Green Park Estate is in Abijo GRA; a less than five minutes' drive from Novare Lekki Mall.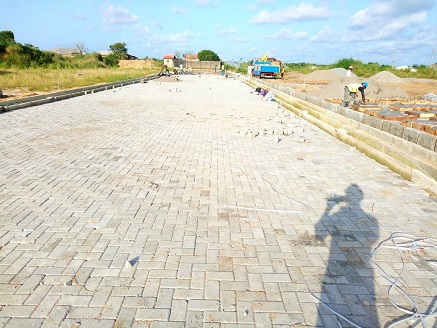 In addition, investing in Green Park Estate today is investing in your dream neighborhood, because where you build is as important as what you build. When others offer you great Return on Investment, quality infrastructure and genuine C of O; Green Park Estate offers you all, including an unrivaled payment plan as low as N500,000 monthly and a neighborhood deliberately designed for your comfort, safety, and security.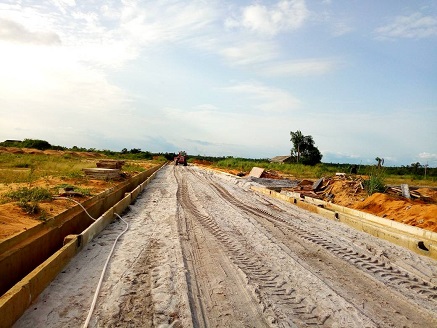 So Green Park Estate is not just about buying Real Estate, it's about investing in an estate that suits your lifestyle, your budget and your future homeownership plan. When you invest in Green Park Estate, you can be sure that you're buying a genuine land and you will benefit from quality infrastructure because the estate is a collaboration between IBILE Holdings – the investment arm of Lagos State Government – and Alpha Mead Development Company (AMDC) – Nigeria's first Real Estate Company certified to international standards (ISO 9001:2015) by the United Kingdom Accreditation Services (UKAS) and a Strategic Business Unit of leading Real Estate Solutions Company, Alpha Mead Group.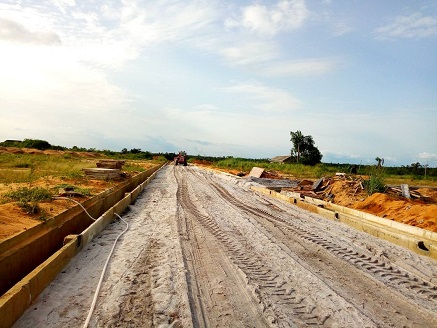 Therefore, from the land documentation to the C of O; quality of infrastructure and estate layout; you can be sure of your safety, security and peace of mind. No Omo Onile issues, No stories about your documentation or title of your land.  Green Park Estate is a 50-hectare functional estate, comprising of 600 residential plots of between 400 and 1,000 square metres. Strategically located within five minutes' drive from Novare Lekki Mall, Green Park Estate has a genuine, government-approved CofO; and upon completion, it will come with top-of-the-range infrastructures such as a central drainage system, good road network, a green area, children play area and 24 hours power supply.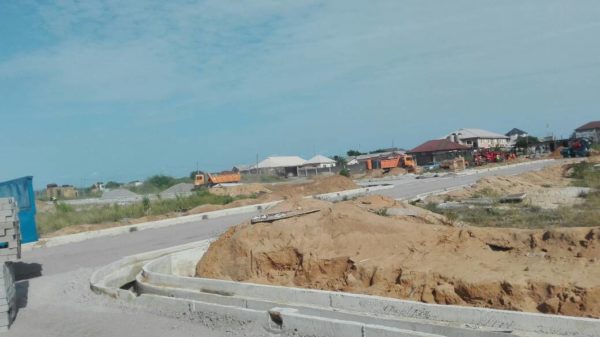 If you're looking for a Real Estate investment with great returns? Look no further. If your challenge is getting a Real Estate asset with a genuine title; Green Park offers you peace of mind – No omonile, no stories!   
Hurry now and call us today; our price is all-inclusive. No hidden charges, no surprises! And remember, you can spread your balance over 30 months.  So, don't delay any further. Call us now to begin your home-ownership journey in 2018. 
For site inspection and further information on this promo call Charles on 09070352125, Yewande on 09070352133, Tola on 07088189419 or Seun on 09028888263. You can also connect with us on Twitter and Instagram @AMDC_ng.
Offer Valid while plots last! 
——————————————————————————————————————————————————————————-
Sposnored Content