#GrowOnlineWithChinny: Hey Business Owner, Here's what your Target Audience is Looking for Online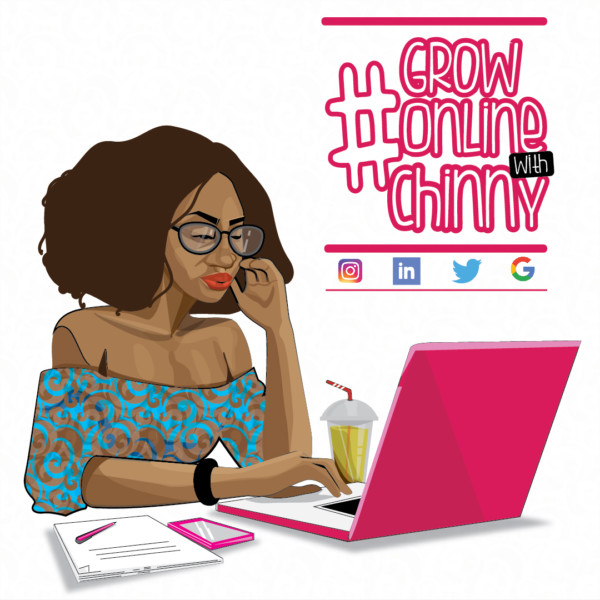 It's so good to be back again! A number of people have reached out to me on Instagram about loving this column where I share tips for businesses to get the best value from their online presence. The feedback from the very first post has been amazing and I've also learnt that you want the posts simple and short…so here we go! If it's your first time, welcome to the fam!
We've been talking a lot about the importance of an online presence but how do you stand out in this crowded space? How do you make sure your customer hits that follow button, makes a purchase immediately, bookmarks your website or subscribes to your YouTube channel? Let's try to get into your customer's head for a bit…every customer wants value (even for money not spent!) Where and how do people find you?
Web searches
People always google stuff and even more people are on YouTube learning how to do things, you want them to find you! If you sell shoes, for example, people searching for 'how to make your shoes last longer', 'how to style black sneakers', etc should be part of your target audience! I mean, if I already see how I can style black sneakers on your website and I was just about to buy myself a pair, there's a high chance I'll make that purchase right? But hey, content creation might not come easy especially with trying to know what people want but I know you're willing to go the extra mile.
If there's one thing you can be sure to always find on my column, it's tools to make your life easy! Answerthepublic.com allows you to type in a word or phrase and gives you auto-suggest results of searches around it and this powered by Google and Bing. Talk about direction…okay okay, before you go off to try this tool and start putting together your content calendar, remember that alongside web searches, you must make your social media account stand out and easy to find. We talked about that last week here!
Let me know how much this helped by dropping a comment and make sure you stay in touch.
*****
This column aims to share tips that would help brands grow their businesses online and will be published every Tuesday. Although some brands may be mentioned from time to time, they are only for illustration purposes as this column is not promotional.