#LiterallyWhatsHot: Should We Try to Prove a Point to Bullies? A Review of 'In the Shadows of Iyanibi' by Eugene Odogwu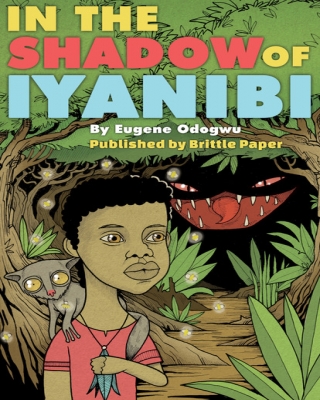 There is hardly anyone, no matter how sheltered, that has not felt the pain of bullying, teasing, and provocation by other children. Sometimes even adults provoke or tease one other, but there is a limit to it. Children, however, are particularly insensitive because they often do not know where to draw the line. While Adults hardly use serious issues like death and terminal illness to taunt one another, children wouldn't mind doing it. As far as they know, they're having fun, or making a point.
In The Shadows of Iyanibi by Eugene Odogwu, is a children's adventure story with some elements of magical realism, and folklore. It also touches on the issue of bullying among children.
Ahu and her sister, Ihumbi, are orphans who find themselves taunted in school. Ahu is the bold, impetuous, and easily provoked one who angrily gets into a fight and beats up another child. The child strikes back with verbal abuse, taunting her about her inability to save her sick mother from death by obtaining herbs that would restore her health from the forbidden forest, Iyanibi.
To prove a point and without discussing with her sister, Ihumbi, Ahu decides to go into the evil forest to get the herbs. Ahu's courageous journey into the dreaded forest is the main plot in this thriller adventure book. I couldn't help wondering, why she bothered about getting the herbs given that her mother was already late. What did she hope to prove by that action? To make the child that taunted her know she was not scared of the forest? That part of the plot is still unclear to me.
But then, we all have at one time or the other, done unexpected things which don't really make sense, to prove our worth to friends or colleagues. In my opinion, what we really need to understand or question is: are they and their opinions about us even worth the efforts, or the risks?
Ihumbi goes in search of her sister based on her intuition, her knowledge of the kind of person Ahu is, and with the help of her talking parrot. The adventure in the evil forest is surreal. Will they come back with the herbs? Will they come back alive? I would have liked to know how the child that taunted Ahu reacted upon discovering that she went to the evil forest in search of the herbs because of the teasing. That can form the plot for a sequel.
The themes of peer pressure and bullying are explored in this children's adventure book. These are important themes in the lives of children and this book can serve as a conversation starter for parents and teachers to engage young children on the difficult topics of peer pressure and bullying. The subject of an evil forest features in a lot of African folktales and I think a lot of Africans will connect to this. In a way, it captures the fact that children like to go to places they are told not to go to. I think there is a certain attraction for young people to forbidden places.
In The Shadows of Iyanibi can be used to reinforce the need for children to stay within the boundaries that are set for them, for their own safety. Stepping outside those boundaries could be dangerous and have repercussions as well as punishment.
This book will make a good read for children book club discussions. I thoroughly enjoyed reading it but would have liked to see it illustrated to make the words come alive for the target audience.
There were no distracting grammatical and punctuation errors. It was a smooth read, and I recommend this book to schools and family libraries.
You can get a copy of In The Shadows of Iyanibi on OkadaBooks for only N200. Click here.
**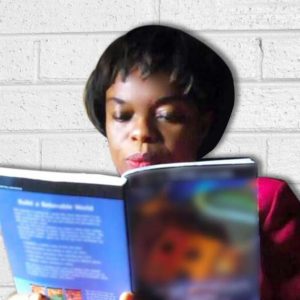 C.A. Mbadugha's debut short story collection "Beyond the Trial" won the 2017 Samuel Ajayi Crowther Award for best Christian Fiction. She tries to balance family, work commitments, book and manuscript proofreading, editing and reviews.
She is presently trying to rouse her muse to write a sequel to "Beyond the Trial".
Her stories in "Beyond The Trial" are published on Okadabooks as these stand-alone novellas: