50 Cent, Lil Wayne, Eve, T-Pain read #MeanTweets on Jimmy Kimmel Live | Watch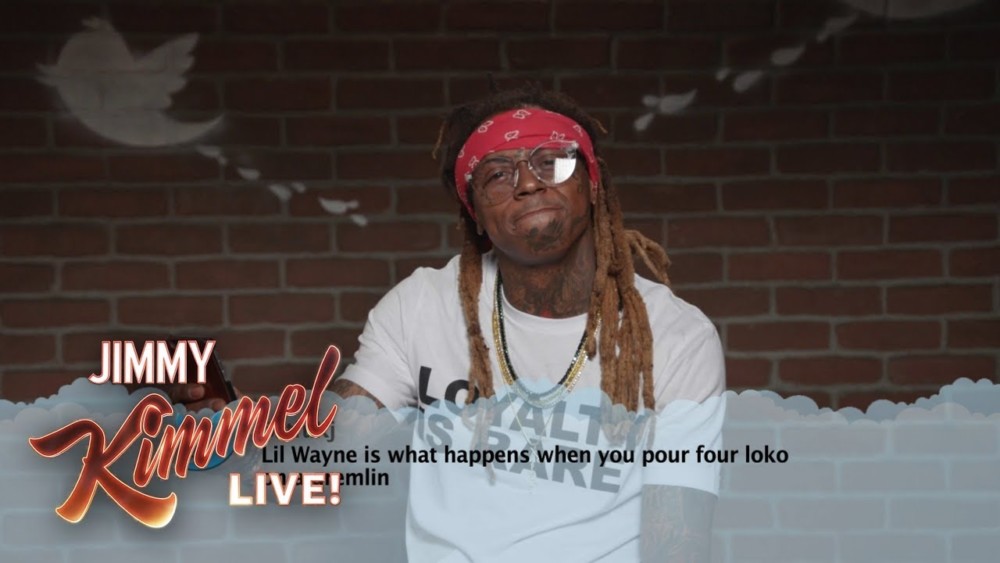 The latest edition of Jimmy Kimmel's Mean Tweets honours pioneer and sensational Hip-Hop stars.
As always, the rap stars read tweets off their phones and their reaction range from surprise to downright rip-roaring.
Featured on the Hip-Hop edition include: 50 Cent, A$AP Rocky, Eve, Pusha-T, Big Sean, Remy Ma, Rae Sremmurd, Anderson Paak, DJ Khaled, Trippie Redd, Tyler The Creator, Awkwafina, Logic, Lil Yachty, Wale, Ty Dolla $ign, Yo Gotti, Lil Wayne and T-Pain.
Watch the video below: