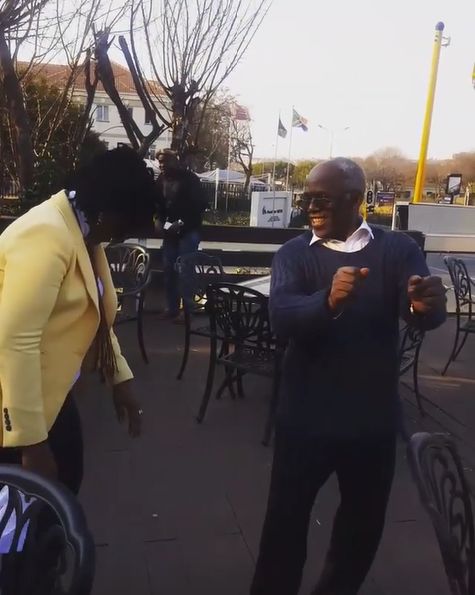 Lawyers Femi Falana and Funmi Falana are battling it out, and not in the courtroom.
Their daughter Foladele shared a video of the two of them on the dance floor.
Both husband and wife show us they've still got it, and it's hard to say who won.
You be the judge.