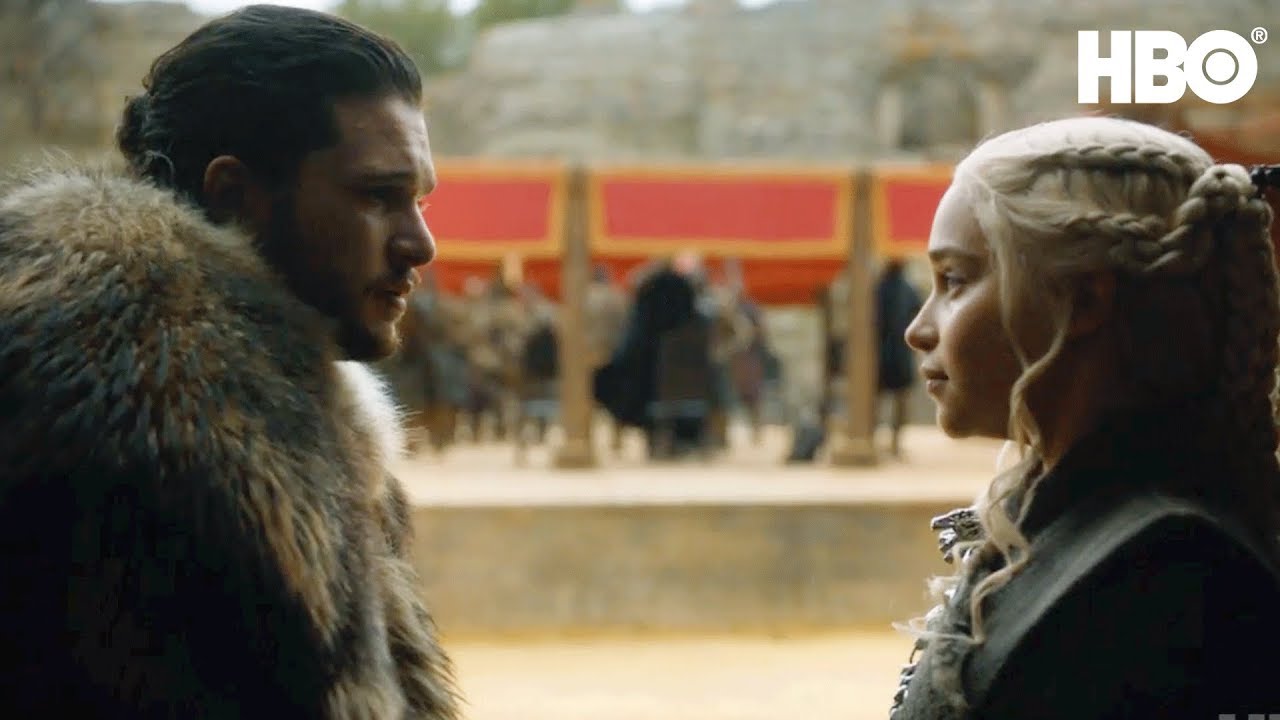 HBO has released a promo trailer ahead of 2019 when the final season for Game of Thrones airs.
The trailer shared on YouTube really doesn't do a lot to reveal what's to be expected, as most of the clips shared in the teaser trailer were from season 7 but fans will agree, it's just enough to whet their appetites!
The new trailer features promo for HBO series set to be released in 2019 – Big Little Lies, True Detective, The Deuce and more.
The 1:10 mark showed us Jon Snow reuniting with Sansa Stark.
For Game of Thrones, fans are reunited with some of their favorite characters among which include Jon Snow, Daenerys Targaryen, Cersei Lannister, Tyrion Lannister and one of the cherished dragons.
Watch trailer:
The fantasy drama TV series is being nominated in 22 categories for the 2018 Emmys.