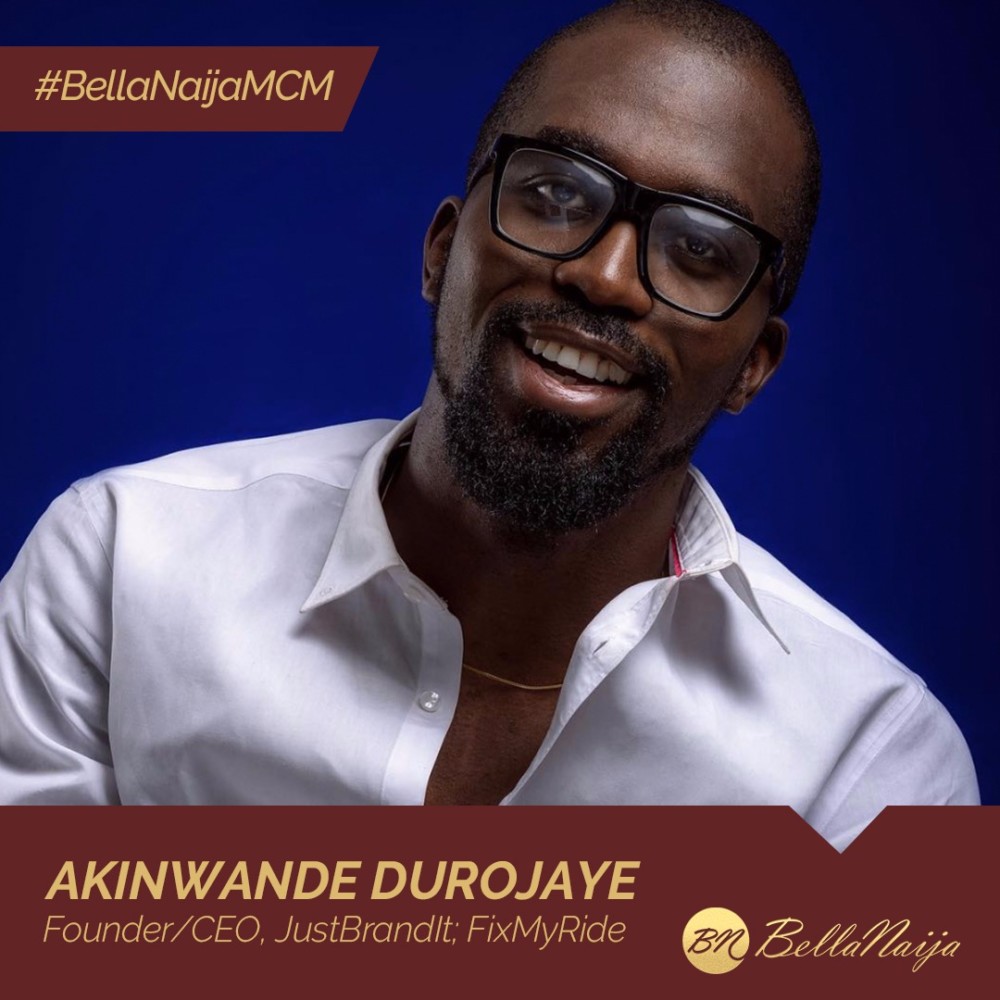 It's no news that the young Nigerian is a very hardworking, diligent, and determined individual, able to recognise opportunities and thrive virtually anywhere in the world.
Nigerian youth have pioneered new industries in the country, disrupted existing industries, and are running successful businesses nationwide, providing employment for citizens.
For our #BellaNaijaMCM feature this week, we'll be celebrating a serial entrepreneur who has contributed to building four thriving businesses before his 29th birthday.
Akinwande Durojaye is the CEO of JustBrandIt, a branding and digital marketing/advertising agency. The company describes itself as "your one stop print shop for all print products ranging from business cards to banners."
Akinwande started his company in 2014 after doing same for his school's student association for years.
He's also the founder of FixMyRide, a fleet management company, which also is involved in auto sales, servicing, and repairs.
Akinwande, an Information and Communications Engineering from Covenant University is also the co-founder of FueledUp Ltd, an on demand fuel delivery service that lets users request for fuel and cooking gas through a mobile app and get it delivered to wherever they want.
FueledUp was founded by Subomi Owo-Odusi and Akinwande works as the executive director in charge of operations.
He is also the co-founder of LashBells Food Company, a snacks production and packaging company that is aimed at "celebrating the Nigerian culture through snacks and food".
Akinwande was among the 30 young individuals listed in Forbes Africa's 30 Under 30 list (Business) for 2018. According to Forbes, JustBrandIt and FixMyRide turn over $1.2 million every year.
We celebrate Akinwande for being a problem solver and helping people meet their everyday need easily and faster.