Getting more Rewards is Definitely Great News! Diamond Bank Rewards Customers Loyalty through the Gemzone Program
In a bid to reward its customers for their support and loyalty, Diamond Bank has said it will target more of its customers in the ongoing customer rewards program called Gemzone.
This is even as the Bank disclosed that over a million customers are already on the loyalty scheme program since its implementation in March 2017.
According to the Gemzone website, this program will feature in most of the banks' campaigns, and customers will have the opportunity to participate and win "Gem points" which can be redeemed for items in the banks "GemShop."
Head, Customer Experience and Engagement centre, Diamond Bank, Michelle Nwoga, said the whole essence of the Gemzone loyalty program is a way of thanking the bank's customers, adding that with various transactions carried out by a customer, he/she will earn gem points.
Nwoga said, "When customers carry out transactions such as transfer of funds, deposits, paying of bills using ATM cards, they earn gem points and to redeem the goods on the gem zone platform, you are actually purchasing them for free, that means you are paying with the points earned from transactions done with Diamond bank and this is something that distinguishes us from other banks as we are rewarding our customers for every transaction they are carrying out".
Corroborating, Head, Enterprise Intelligence and Strategy Division of the bank, Linus Iwuajoku, disclosed that the loyalty reward program already has one million customers while adding that the program is aimed at getting all Diamond Bank customers on board.
"At the moment, it is only for Diamond bank customers in Nigeria but that does not mean that when you travel outside Nigeria and make transactions, you are not earning your points. It is not a must that you must be in Nigeria to earn more points because our app is used all over the world. Last year alone our app was used in 216 countries. We will however improve as time goes on and we will involve other international merchants.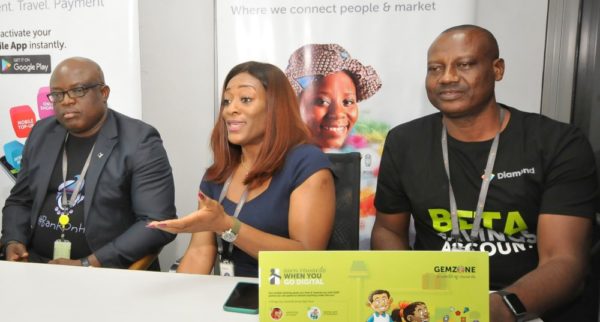 So what we want our customers to do is to earn and spend, not building it up for 10 years because the value of the items on gem zone changes over time. It is however impossible to get cash as we diversified to other items such as traveling, clothes, paying bills as in the case of DStv subscription and other things so as to meet the needs of our customers.", he explained.
To qualify for the reward program, an individual is expected to own a Diamond Bank account and meet the requirements of each campaign to start accumulating gem points.
---
Sponsored Content