Top Model Gisele Bündchen Opens up About Suicidal Thoughts in New Interview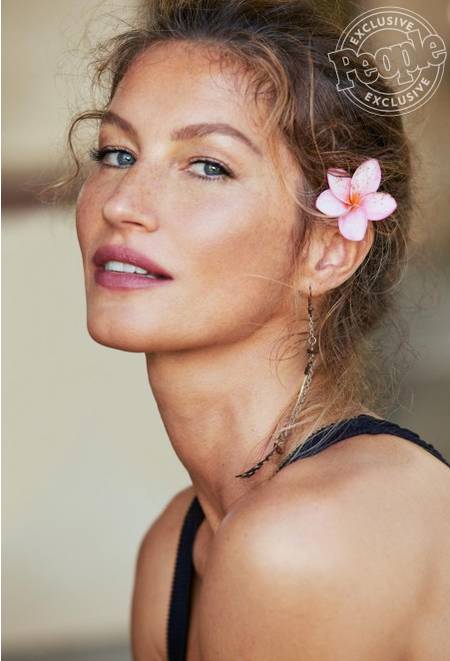 Brazilian model Gisele Bündchen might have the picture perfect life complete with a modelling career that rates her as one of the highest paid in the world, married to quarterback Tom Brady, and blessed with amazing kids, but things are not always as they appear to be.
Ahead of the release of her new memoir, Lessons: My Path to a Meaningful Life, Gisele opens up about having panic attacks which led to having suicidal thoughts and a complete change of her previous lifestyle.
On the shocking 'suicide' revelation and memoir
Things can be looking perfect on the outside, but you have no idea what's really going on. I felt like maybe it was time to share some of my vulnerabilities, and it made me realize, everything I've lived through, I would never change, because I think I am who I am because of those experiences.
On what prompted her panic attacks
I had a wonderful position in my career, I was very close to my family, and I always considered myself a positive person, so I was really beating myself up. Like, 'Why should I be feeling this?' I felt like I wasn't allowed to feel bad," she says. But I felt powerless. Your world becomes smaller and smaller, and you can't breathe, which is the worst feeling I've ever had.I actually had the feeling of, 'If I just jump off my balcony, this is going to end, and I never have to worry about this feeling of my world closing in.
On getting on the road to recovery, refusing prescription of 'Xanax' and making a lifestyle overhaul
The thought of being dependent on something felt, in my mind, even worse, because I was like, 'What if I lose that [pill]? Then what? Am I going to die?' The only thing I knew was, I needed help. I had been smoking cigarettes, drinking a bottle of wine and three mocha Frappucinos every day, and I gave up everything in one day. I thought, if this stuff is in any way the cause of this pain in my life, it's gotta go
Photo Credit: Nino Muñoz for PEOPLE