Have You Experienced this Fresh & Blissful Situation Yet?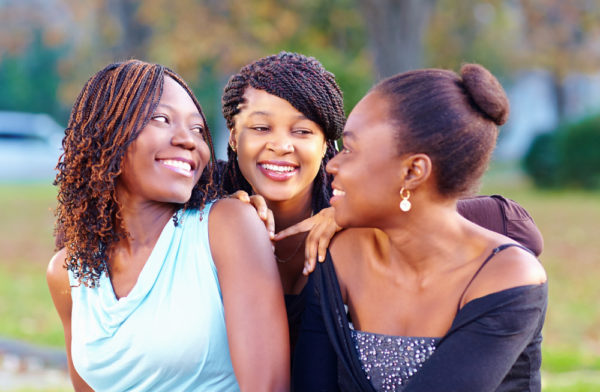 "FreshYo Drinking Yoghurt and Pure Bliss biscuits together are a sheer delight! I'll use my last energy to say this that my kids simply love this combo. We are lucky to have these delicious brands in our life." This was Nonye a few weeks back speaking to fellow Moms Toyin and Jane. She was going gaga all over about FreshYo drinking yoghurt and Pure Bliss; that one would think she had been hired as a brand ambassador!
Fast forward to today, Nonye discovered that there's, in fact, an attractive promo running where you buy a certain quantity of FreshYo drinking yoghurt and you get a pack of Pure Bliss biscuits absolutely free!! She exclaimed to her friends – "Guys, so FreshYo is partnering with Pure Bliss biscuits. These people love my kids so much and are reciprocating our feelings! Tears of joy are on my face right now  … LOL! Pure Bliss alongside FreshYo drinking yoghurt is just BAE!"
So guys, don't be left out. Just go out there and join the ongoing FreshYo consumer promo happening in Lagos only. Get a free pack of Pure Bliss premium milk cookies when you purchase a Family size bottle (750ml), 2 bottles of the 400ml pack or 1 carton of 115ml Tetra Pak. Available in 2 delicious, nutritious variants – Plain Sweet and Strawberry!
You also have a chance to participate in a taste session of your favourite drinking yoghurt FreshYo in your nearby modern trade store, neighborhood outlet, and select primary schools within Lagos State. Don't miss out on this promo. Share the delightful feeling Nonye and her kids are experiencing from drinking the yummy FreshYo combined with the delicious goodness that is Pure Bliss.
FreshYo drinking yoghurt with this offer will be available in your nearby neighborhood outlets, modern trade stores like SPAR, Shoprite, Hubmart, Blenco, etc as well as major wholesale markets like Mushin, Agege, Oke Arin, Trade Fair along with other stores and supermarkets near you.
Go grab your FreshYo today!!!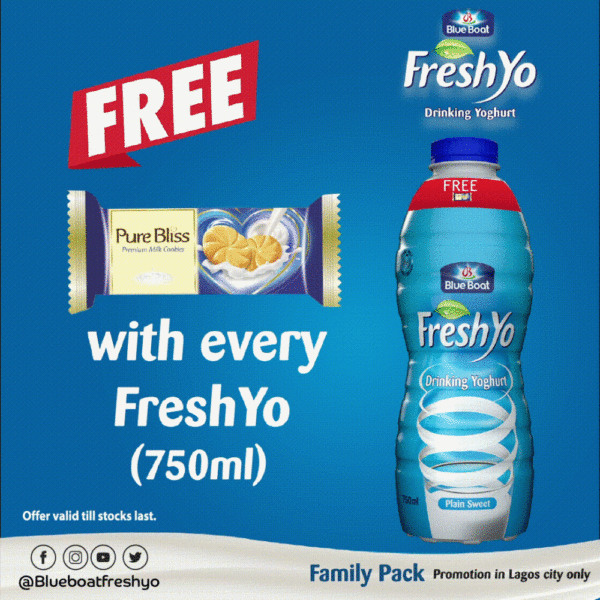 —————————————————————————————————————————————–
Sponsored Content