BN Prose: Strike Three by 'Korede Mateen Taomu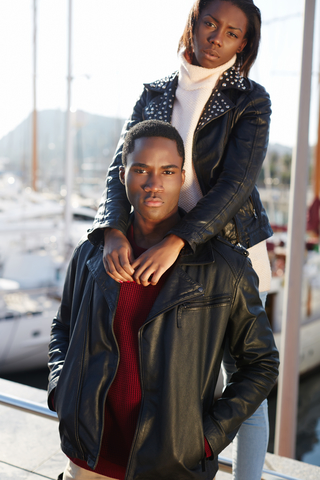 "Big night for you my man, I am so happy for you! You are taking this thing to the next level," says Jeffrey.
"Thanks, bro. Hopefully, you too can do so soon," says Dapo.
"Me? I no get mind pop that question. Marriage? I no fit!" says Jeffrey.
"That's why you will always be single and broke. Spending all your cash on those toothpick girls who only come around to eat the little money you should be saving."
"Hey! Guy, don't insult me, I am just having fun. It's not like there are good women like yours out there," says Jeffrey.
"You've got to be ready to meet someone who is—"
*phone rings*
"Hey, Babe! What's up? I am leaving Jeffrey's place right away. I should be with you in less than 30 minutes," Dapo says to his phone.
"Guy, let's go and get this thing set for tonight. Get the guys ready when I pop the question. She is smart, so no stupid act," Dapo tells Jeffrey.
"Trust me, I won't fail you. She is the one. Not like those nonsense—" says Jeffrey
"Guy! No more conversations about them, okay?"
Dapo has always been "the guy." Charming, young and driven. He's always had things going his way except in one aspect: his love life.
Two ladies he envisaged walking down the aisle with did him dirty. He thought he was cursed, until he met Chidinma. She was the perfect lady. She was resourceful, beautiful, elegant and stubborn (but he liked it about her).
When they were out together, they were regarded as the power couple. Tall, dark and handsome and her fair dimple-faced matched with a curvy shape. Two years into the relationship, it was only right for him to take it to the next level.
For months, he had rehearsed this day: he in a black tux on a dinner date and Chidinma in her red square neck pencil dress. Going on one knee, she'll blush and stretch out her moisturized hand. Friends would take pictures and congratulate them. However, he was still nervous, despite rehearsing with Jeffrey who would be his best man.
"Okay, bro. I am just saying you hit the jackpot," says Jeffrey.
Though not wearing a black tux, his striped navy-blue blazer and white pants makes him look dashing. He walks into the Italian restaurant and sees Chidinma in the corner wearing a Vesper Bardot mini glitter dress.
You could smell her perfume from across the room. Her floral gourmand fragrance has been her signature scent for years. How the stars have aligned after Bolu and Mabel. Chidinma is a goddess next to them.
"Hello, dear. Sorry I'm a bit late. Bad traffic at Lekki Toll Gate," Dapo explains.
"It's fine. I'm glad you are here." Chidinma smiles.
"How was work today?" Dapo asks.
"Stressful as usual, but I can't complain. I know what I signed up for."
Trying to find the right moment to pop the question, Dapo allows the conversation to play out until Chidinma goes, "Dapo, I have something important to tell you. It's regarding our future."
"Awesome. I know what you mean," he says with a grin on his face. "I believe we need to redefine our relationship since we have been together for two years."
He gently removes the ring from his pocket and places it on his lap. He signals to his friends who are in position to jump out.
—
"Dapo, I'm leaving for Qatar," Chidinma says casually.
"Excuse me!" exclaims Dapo.
Do you remember the opening my organization offered me a few months ago?
"Yes! The one we both agreed you wouldn't take because of us. The same one you said would take you out of town for three years."
"Dapo, I've accepted the offer, and I'm leaving in four days. I know we agreed on something, but this is my career," she adds.
"I thought we were a team? What's our motto?" says Dapo.
"The team that stays together wins together," both of them echo.
"The opportunity is too big to turn down. I'm sorry, Dapo. Very few women get offered these kinds of opportunities. My mum lost this because she didn't get—"
"I am not your father, Chidinma, and I will never want to cage you. What happened with your parents was bad, but I'm not him. I want to see you soar and I hoped we were going to do it together. I guess it's not meant to be." He drops the ring on the table and walks out.
"Dapo! What happened? We were waiting. What happened?" Jeffrey screams as he watches Dapo storm out of the restaurant.
"Strike 3, brother. Strike 3."