Elizabeth Ajetunmobi: Halt The Mess! Onboard Your Domestic Staff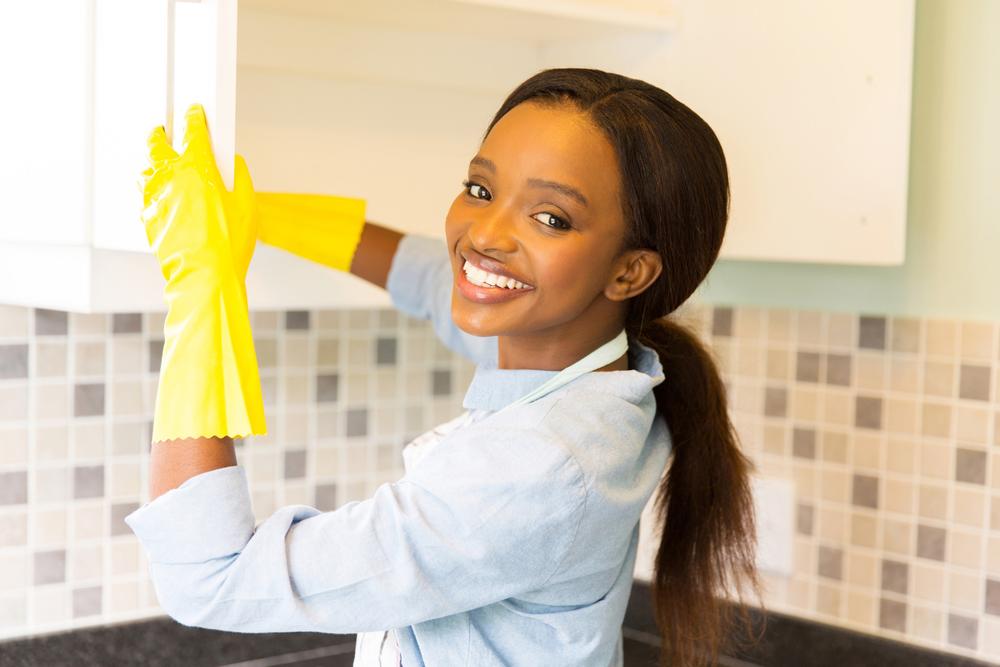 Picture this scenario: You have just purchased a new expensive gadget. Anticipation is high. Immediately you get home, you unpack and try to assemble the gadget. You try repeatedly but to no avail. Then it strikes you that you have just purchased something you can't operate. You just wasted money. Disappointment and anger set in; you're furious so you kick the carton the gadget arrived in. Guess what? The instruction manual slips out. With mixed feelings, you have a change of heart because you were either going to trash the gadget, smash it, or call for a refund. With the help of the instruction manual, you conquer the seemingly rigorous process of assembling the gadget. Oh, what a relief!
What is the point of this scenario? It is illustrative of the fact that you can't leap into something you have no idea about and expect to succeed. Guidance is important to thrive.
Therefore, when it comes to your domestic staff, you can't rule out providing guidance. Just like the gadget you have never used before, your domestic staff has never lived in your home before so they do not know how to go about affairs in your home and might end up repeating the same mistakes. You being upset could make them lose interest in the job, out of the frustration and fear of not knowing how to please you.
Trust me, if you do not onboard your staff, someone else will. Recently, I was at a store of a popular brand in Nigeria. I heard the old staff telling a new employee all about the job, how her money will be deducted for no tangible reason. In my mind, I was like, Haba, how can your salary be deducted for no reason? I knew there was more to that, but the real question is, does the new employee know that the stories she listened to were exaggerated?
Onboarding simply means getting a new employee familiar with the vision and mode of operation at your organization or home. Please note that this process is different from an orientation exercise, as that is usually for a day. An orientation exercise is part of the onboarding
process.
Onboarding your staff will help you:
Hinder intruders from spreading false stories around your home
The word 'intruders' is used because the responsibility of getting your employee acquainted with their role in your home is solely rested on you and nobody else. Therefore anyone who does this is an intruder. Intruders could be neighbors, existing domestic staff, etc. It is important to note that whatever is being discussed with them will determine their commitment to the job, negatively or positively. Most of the time it is largely the former as a result of random gist from aggrieved staff or neighbors. When you onboard them upon resumption, you have planted your principles on a new heart, so to speak. So #fakenews will not matter.
Sow commitment into the heart of your domestic staff from the first day
When you onboard your domestic staff, you give them room to understand the what (role they are expected to play in your home), the how (method of discharging there responsibility), the why (the important reasons things should be done a certain way in your home). Having a clearer picture opens their minds to commit to the job. If they understand what is required of them from day one, they perform better.
Reduce risks of loss of lives and property
The safety of your home cannot be overemphasized. Therefore, onboarding gives you the opportunity to provide safety tips to your staff and ensure they understand. Most of the times, certain facilities in your home are strange to them so you don't want to assume they know how to operate them. Leaving this to chance could result in destruction of propert and endangering of lives. When you onboard you eliminate such risk.
Prevents employers and employees from overstepping boundaries
Often times, employers and employee overstep boundaries. It is critical for the parties involved to have mutual respect for each other. During the onboarding process, you will get to define boundaries, and with that everyone will have a mental picture of how to behave without causing any sort of friction. It contributes to a smooth working relationship.
The pressure to retain household help and further productivity is a major concern, therefore, an effective onboarding program requires effort by the employer, the new hire and the family. When properly executed, onboarding can contribute significantly towards efficient household spending and a happy home.
If the onboarding process is ignored or not properly executed, detrimental factors will occur that could lead to termination or resentful employee departure.
Best Practices For Developing an Onboarding Process in Your Home
Orientation: Tell them about your home and how things are done, show them around and teach them how electrical appliances work.
Give new domestic staff materials that will help them do their jobs better e.g food time. table, job description, daily task schedules, procedures for work, etc.
Introduce them to your family members and encourage cooperation from everyone.
Allow them to start working. They may miss a few things, but this is the time to help them not repeat the mistakes over again.
Give them time to improve on their job.
Conclusively, remember the gadget in our illustration earlier. Guidance is important for excellent outcome. To prevent bad investment, onboard your domestic staff and halt the mess.