Self Isolation Starter Pack: Fun Things to do While you're Stuck at Home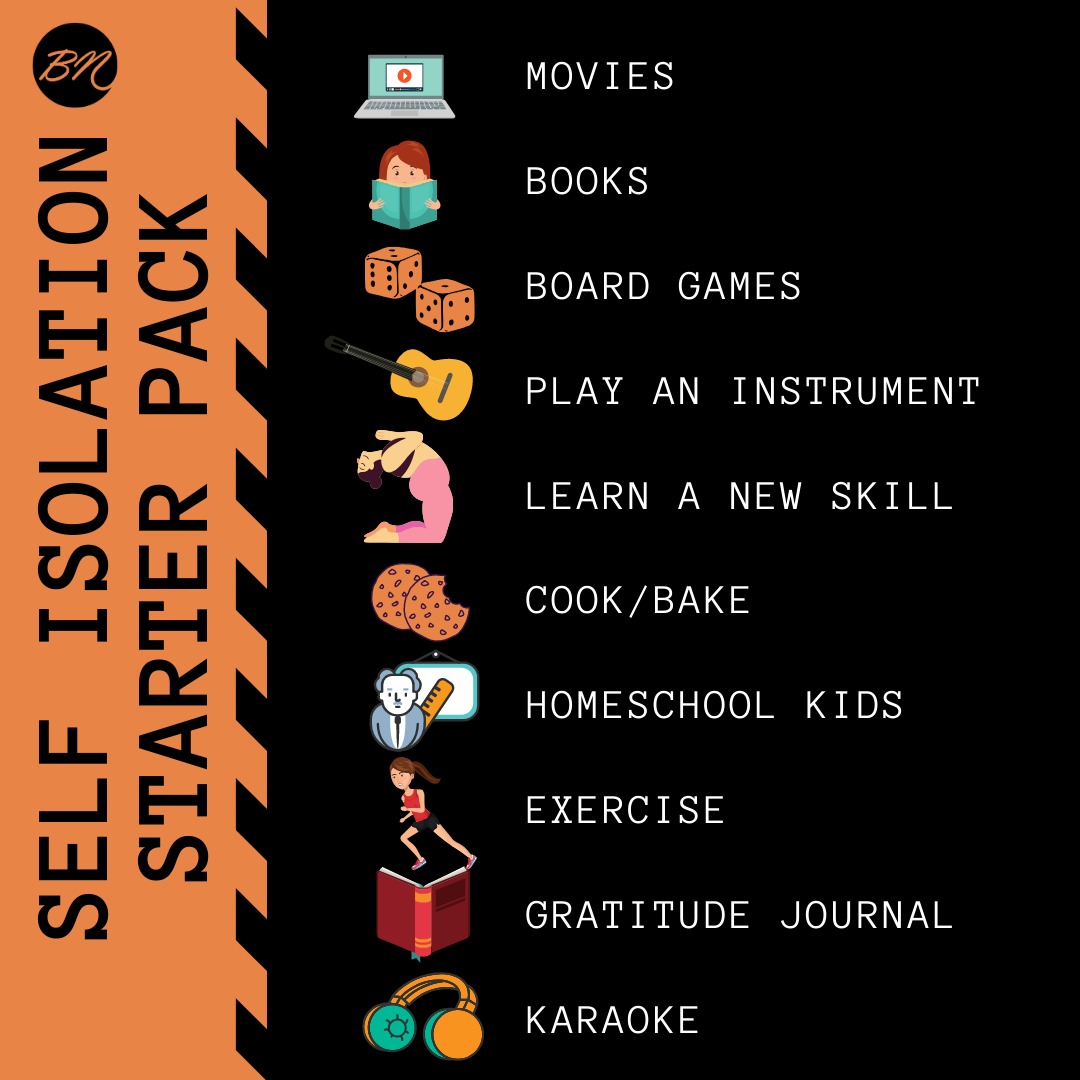 Wondering how you'll survive a possible coronavirus lockdown? These are the home comforts and essential items that'll help you survive a possible Nigeria lockdown.
Because the virus is spread between people, many companies are telling their employees to work from home, while the government is encouraging social distancing as a way to stem the spread. So whether you are feeling ill and under quarantine, or self-isolating just to be on the safe side, these suggestions will help you get through the boredom.
Of course, you need basics like food, but we're not suggesting you go stockpiling everything as this can exacerbate panic-buying, and leave the shelves bare for people who need groceries. If you're at home all day with your family, you'll want to keep busy, pamper, relax and entertain yourselves.
Here are some suggestions to help you out:
An unlimited assortment of movies or movie subscriptions like Iroko TV, Netflix, Hulu, that will last you for weeks, or months even.
All those books you've been meaning to read can finally get the attention they deserve. Visit the closest book store and get your favourite novels, books, magazines and other interesting readables.
Of course, you can't leave out a very important aspect of indoor fun: indoor games, including chess, scrabble, Whot card game, Ayo Olopon, Monopoly (there's a city of Lagos version), Jenga and so on.
Practice an old skill. Maybe you haven't played an instrument in years. Pick it up and see what you remember, provided it won't bother your neighbors who are also self-isolating.
​Learn a new skill. Digital art? Sketching? Knitting? Poetry? This is a great time to try your hand at something new. In addition to the fun stuff, consider learning a new language or another skill you could use in your career. Online resources are almost endless whether through a virtual class, online forum, YouTube videos and more.
​Cook or bake. Whip up something new or make an old favorite. Involve the family. Fill your home with fragrant scents from spices or baking bread.
Home school. Even parents who are still working from home can keep their children learning. You don't have to be an expert or have state-of-the-art supplies. Your best will be enough. Identify a space for your home classroom. Establish routines. Focus on core subjects (math and English, for example).
Exercise. Yes, the gyms and health clubs are closed. But thanks to technology, there's never been an easier time to start an exercise program at home. Try out at-home aerobics or yoga videos. Consider downloading a fitness app with curated workout playlists. Outdoor exercise is good, too: Take a walk. Ride a bike. Go rollerblading. Just be sure to maintain a 6-foot distance from others while outdoors.
​List what you're grateful for. Start a gratitude journal or just make a one-time list. Research shows gratitude is strongly and consistently associated with greater happiness, more positive emotions, improved health, and stronger relationships.