Jerrie Johnson & Meagan Good discuss "Harlem," Partnerships & Patience | Watch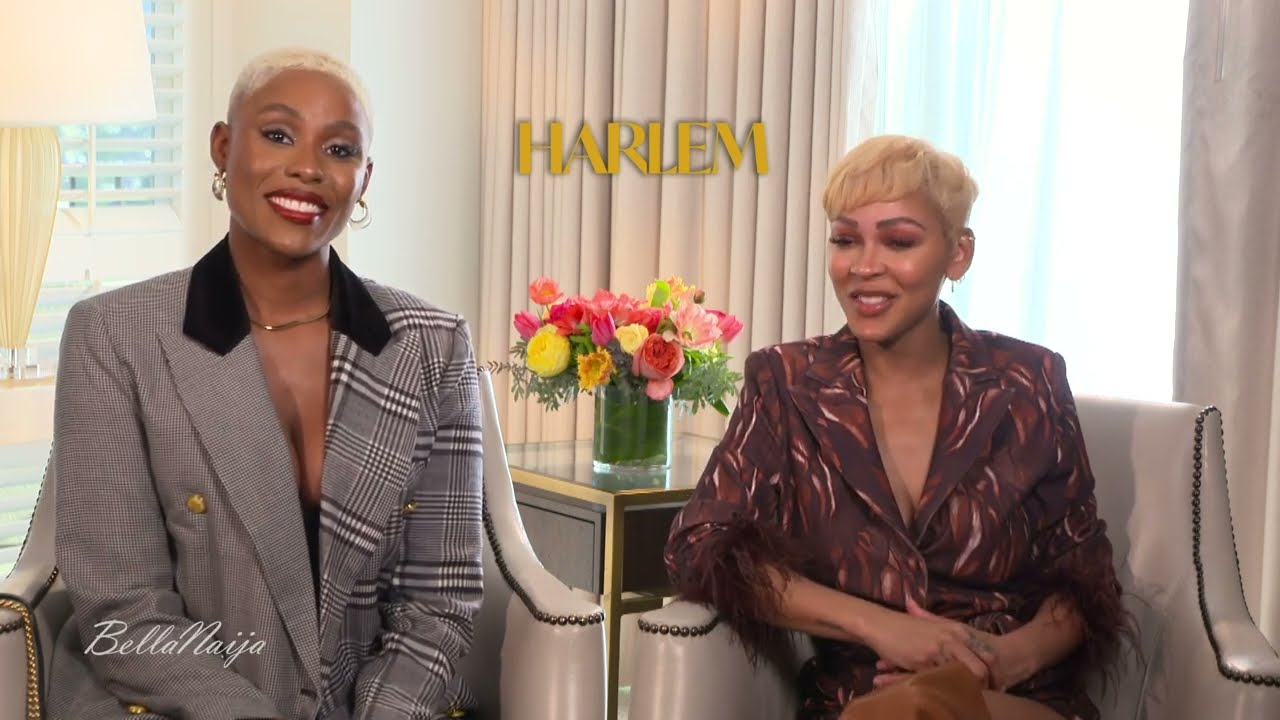 Jerrie Johnson and Meagan Good, star casts of "Harlem", an American comedy television series created and executive produced by Tracy Oliver sat with BellaNaija's Damilola for an exclusive interview.
The stars shared their advice for the valentine season, love, being patient, finding oneself, the waiting period, romantic partnerships, the "Harlem" series and lots more.
See excerpts below:
Jerrie Johnson's advice for the Valentine season.
"You need to find you first. That's how you get on the road to finding your person and don't give up on love. Love is the most important thing like don't give up on love and I think and I hope that you're not getting so far away from what love is. That people are just like so independent and so I am gonna do this by myself that we don't honor partnerships that are important. And it could be romantic partnerships, friendships. Like this type of love bonds are really important so if you foster the love that you already have in your life it only attracts an abundance of love and sometimes I think in the search for partnerships, people forget that there is other loving relationships that they can foster and harness in their life already that will help prep them for the love that is to come."
Meagan Good's Advice for Valentine's:
Yeah, I mean you know I just went through a divorce last year and I am currently not dating anyone and I am excited about loving myself this season like really honing into what I want, who I am, how I love myself, how I experience life, what I want for the future, all those things and so mg Valentine's Day for the most part is just going to be about me. And God is my lover, my boyfriend and I think that the biggest thing that I am learning is just like waiting. You know, understanding that we have to truly love ourselves and take care of ourselves first so that when we do have that person come into our lives, we are fully formed human beings and it's not one of those things where the person completes you but you are complete unto yourself."
Watch the full interview below: