Watch: Ini Edo & Chichi Nworah share their experiences on the set of "Shanty Town"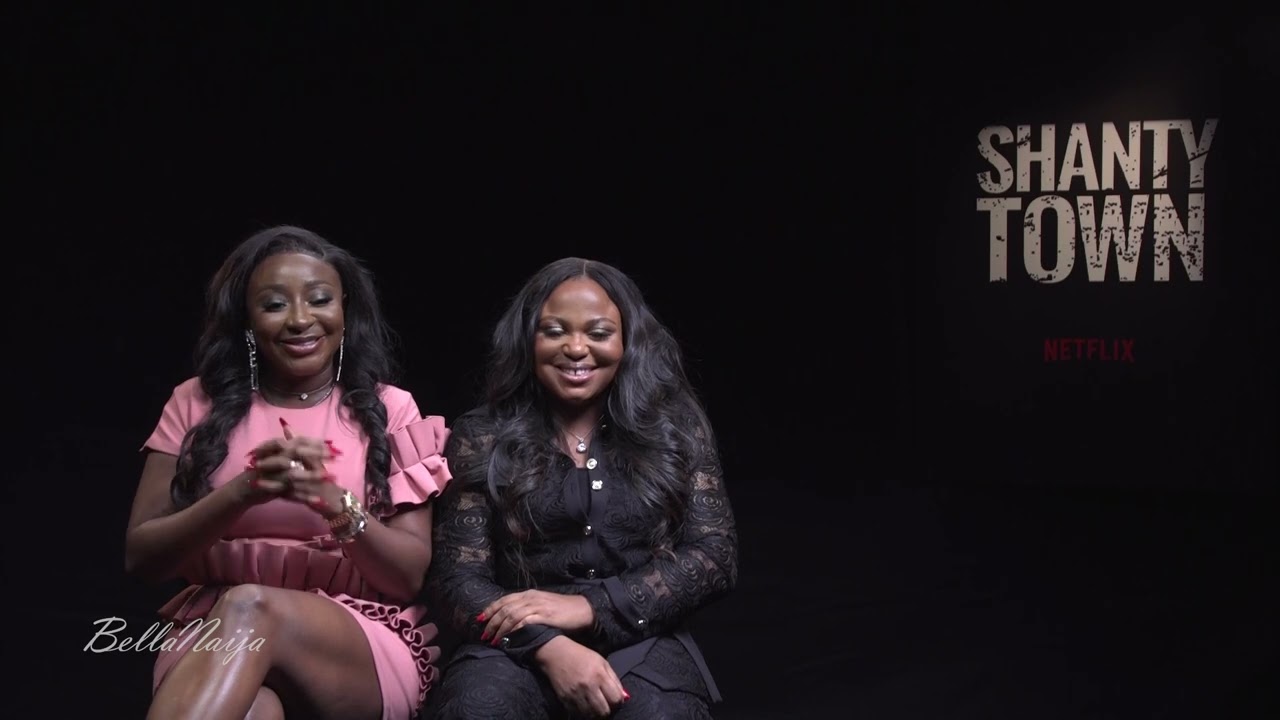 Nollywood star Ini Edo and Chichi Nworah, the producer of Netflix's crime thriller "Shanty Town," sat with BellaNaija's Lilian for an interview on the blockbuster.
Ini Edo and Chichi share their motivations behind the series, the grim ills of society that the series tries to bring to light, and the ensemble cast of the series.
See excerpts below:
Chichi Nworah on motivation behind producing the movie:
Shanty Town is a show that highlights the underbelly issues happening in the society. If you look at the society, a lot of things are happening. We have organ harvesting, human trafficking, a lot of things that are negatively happening in the society that people are not talking about or people don't want to talk about. So the idea of Shanty Town was for us to bring it out, speak about it and show what women and mostly young women are going through in this society.
Ini Edo buttressing what Chichi said continued:
Primarily, it's throwing light on the ills of the society. Also, the fact that there are people who sit at the helm of affairs in this country, the people that we look up to, people who are supposed to be leaders, who were supposed to be influential people, who are actually benefiting off these people.
So the prostitution industry for instance, it's very big all over the world. Whereby young girls are brought in against their wishes or deceived and made to go through all kinds of unimaginable things just to benefit a certain people who supposedly have a reputation in the society. There are actually people who are benefiting off these industries, who are supposedly the ones that we should be looking up to. So, Ideally, it's just to shed that light and bring it to the forefront that we have this situation, we have a sick society, and we need to start a movement that allows women to live freely. It's about freedom. It's about allowing humans to live freely and not dehumanize them for your own gains.
Watch the full interview below: