Hello Everyone!!!! Wow, I had a lovely weekend…hope urs was just as good or even better!!!!
First came the Bella Naija Africa Fashion Week, we showcased the best in African fashion and design with African Mosaique emerging as the winner!!
So now its time for time to showcase Nigeria! Believe it or not, both home and internationally-based Nigerian designers are setting trends and breaking boundaries in the international fashion scene. Please leave your comments, let us know what you think of the designs and pick your fav.
Anyway, sit back and ENJOY!
BELLA NAIJA – NIGERIA FASHION WEEK – EBOKA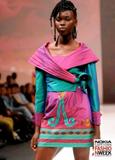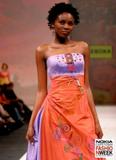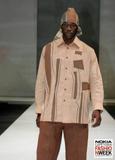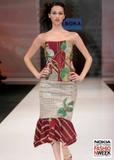 THE DESIGNER – FRED EBOKA

Fred is a graduate of the Yaba College of Technology in Lagos, Nigeria, Philadelphia University School of Textile and Fashion and Temple University Philadelphia. He worked in different houses before launching his first studio in Chestnut Hill, Philadelphia. He opened Eboka Design Studio in Cape Town in 1992 and has enjoyed outstanding success ever since.
FUN FACT
He is married to Tina Eboka, a well-respected South African business woman whom he met while studying in Philadelphia. That's another thing, I respect any man who supports his successful wife!

I luv and admire Fred Eboka for so many reasons. I luv his refreshingly colourful and innovative designs while I admire his positive representation of Nigeria/Nigerians in South Africa. I luv this collection…what do u guys think?