Hey Everyone!
First up, how was your weekend? I hope you spent the weekend praying and fasting for Nigeria lol….its not even funny, the way this election thing embarrassed us, I'm sure some of y'all had to hide your heads when your 'foreign' workmates, schoolmates, friends started quizzing you about it. You know how they do, because they managed to watch CNN or BBC, they think they know all about Nigeria.
Sample conversation below –
Clueless 'oyinbo' CNN/BBC watcher with a smug smile on their face: Hey Bella, the elections were pretty bad huh?
Bella *trying hard not be irritated*: Yes
Clueless 'oyinbo' CNN/BBC watcher with a smug smile on their face: Did you vote?
Bella *trying hard not be irritated*: No
Clueless 'oyinbo' CNN/BBC watcher with a smug smile on their face: Why not, because its your civic duty.
Bella *In my mind I was thinking, this dude is still speaking 'grammar' to me, civic duty ko, civic duty ni? hissssss. Is that government class? I already finished that in SS3, I don't need a refresher from you oo*: I couldn't vote
Clueless 'oyinbo' CNN/BBC watcher still with a smug smile on their face: You don't seem fazed by this travesty
Bella *losing patience*: I'm not
Clueless 'oyinbo' CNN/BBC watcher *now chuckling*: The guys on CNN said that they were stealing ballot boxes, how hilarious is that?
Bella: Umm…I have work to do. Bye.
LOL. Its not their fault that our election has turned to 'cinema' for them, its ours!
Anyways, sorry for being MIA; No I wasnt kidnapped as suggested by Kpakpando. She said, 'was bella kidnapped by the yar'adua camp to ensure his victory abi na wetin?' LMAO, girl u r tooo funny. Basically, nothing much has been going on as per because of the elections so I had nada to blog about.
Well, here are some photos from the African Movie Awards which took place in Nigeria some weeks ago. Various African moviestars along with Monique and Cuba Gooding Jnr. attended. Check out the photos below.
Oh and Mercy was eliminated from Idols West Africa, I'll update the links later in the day.
Omotola ~ Keppy Ekpeyong Bassey with Empress Njamah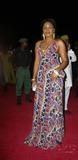 Ejike Asiegbu ~ Saheed Balogun ~ Madam Kofo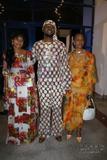 Chinedu Ikedieze and Osita Iheme ~ Ghanian actresses


Segun Obe ~ Bruno Iwuoha


Kanayo O Kanayo ~ Ramsey Noah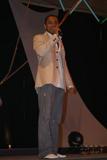 Empress Njamah ~ 2Face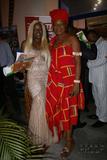 Olu Jacobs with Monique ~ Chioma Chukwuka


Emeka Ossai ~ Francis Duru ~ Toyin Ajayi


Tony Tetuila ~ Nkem Owoh (Osuofia) ~ Nkiru Silvanus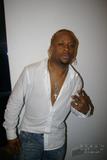 Muma Gee ~ Ramsey Noah ~ Guest


Ibinabo Fiberisima ~ Madam Kofo with Actors Guild President, Ejike Asiegbu


Thanks to Mona for the link and Trendy Africa for the pics
Temitayo – 'What a Feeling' by Irene Cara

Jodie – Tina Turner's 'What's Love Got To Do With It'

Eric – Fugees' 'Killing Me Softly'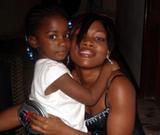 Jerrilyn – Celine Dion's 'All By Myself'

Timi – Lionel Richie's 'Stuck On You'

Omawumi – Gloria Estefan's 'Rhythm of the Night'

Mercy – Stevie Wonder's 'Part Time Lover' *Eliminated*

Anyways, that's it! Have a fabulous day….
Tell us what you think 'bout the African Movie Awards and Idols WA so far….
Ciao!