Hi Everyone,
Happy Friday!
This week has been 'one of those weeks'…
As in, very difficult to explain, lots of fun and productive things have happened but there has been a fair share of not-so-great things.
As my mum says 'God is on the throne so all is well'
Its all good because it is Friday and the day has already started off well!
So this is my first Weekend Luv of the new year. Yay!
Weekend Luv is one of those posts on bellanaija that I love to hate.
Its satisfying when its all done with lots of information, photos and music but can be sooo painstaking to complete.
Anyways, enjoy Weekend Luv – The Model Edition.
Ethiopian Supermodel, Liya Kebede along with her extremely CUTE daughter, Raee are featured in the latest edition of Cookie magazine. Liya recently launched a children's clothing line called LemLem. I am soooo proud of Liya! From her modelling career to her humanitarian work now her budding business. And the best part? The clothes are made in Ethiopia! Luv it!!!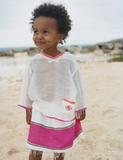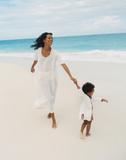 Nigeria Model Awards 2007 winner, Blessing Bassey participated in the Ford Supermodel of the Year contest this week. Unfortunately, Blessing didn't win but she got great exposure so fingers crossed, she might bag a modelling contract in the US or SA. The other African participant was Faridah from Kenya.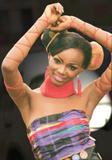 Here are the photos from Ashionye's Pepsi Light campaign. I admire her relentless drive for success.

This is totally off topic but I am a major (or mahjah as Victoria Beckham says..) Sex & The City fan so I am ultra excited about the forthcoming SATC movie release.
Here is a poster. Luvs it. You can see a sneak peek trailer of the movie HERE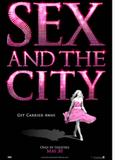 Also kind of off-topic, I found this CUTE photo of actor Boris Kodjoe's son with Boris' brother. The baby is soooo cute but lets focus on his brother as well…hella fine.
Boris & Nicole are such a cute couple. I also love how he stays close to his roots by giving his children both European & Ghanaian names.

HITS
9ice – Gongo Aso
Hot, hot,hot! This song is one of the most played songs on Nigerian radio right now.
Check on it!
P-Square – Ifunanya
Everyone I know loves this song! P-Sqaure's new album is just on fiyah! If you don't have it, better organize it ASAP. It is one of my fave Nigerian albums ever.
Nel Oliver – Babygirl
Since I started this blog, I have lost count of the number of people that have asked me about this song! Well, drumroll please…..here it is!! ENJOY.
VID
Modenine's video for his song 'Nigerian Girl' is stellar!
During American Hip Hop star, Talib Kweli's recent trip to Nigeria, he couldn't stop gushing with admiration for this video.
Yes, the song get a wag of the finger for propagating stereotypes but hey, I think it's supposed to be a 'tongue in cheek' ode to Nigerian girls. What do you think?

Confession Time! I dreamt of D'Banj last nite…lol
I think I need to stop blogging…see what it has done to my life! For me to be dreaming of D'Banj.
Anyways, here is the new vid from the Mo Hits All Stars – D'Banj, Wande Coal, Dr.SID, D'Prince & Kayswitch. The Mo Hits All Stars album is gonna be on fiyah! All the songs I've heard so far are amazing!
Anyways, check out the vid for 'Booty Call'

That's it for today!
Have a fabulous weekend.
Oh by the way, check out my girl, Bobby Taylor's blog…I am sooo proud!
Also, check out Cheta's Blog as well.
The Future Awards 2008 post has been updated with more photos!
I dont have any plans for the weekend yet but I will try to relax anyway.
Ciao