Hiya people!
How was your weekend?
Hope all went well.
Hmmm what did I do this weekend? Cant even remember….I know Sunday was just a couple of hours ago but it seems like it was ages ago now 🙁
Anyways, some members of the BellaNaija team and I got together to come up with this list of the Top 10 – Hottest Bachelors in the Nigerian Music Industry.
We are not saying that these dudes dont have girlfriends but for the purpose of the list, guys without fiances or wives were fair game.
It wasn't easy to narrow down the list, there were a lot of heated debates and arguments lol.
Its that serious (actually its not)!
Check out the list and let us know what you think!
BANKY W
When Banky W croons, the ladies listen.
When Banky tells us he is Mr. Capable, the ladies believe him.
When he whispers, 'I need you' on his hit song, My Regret, the ladies melt.
With his smooth voice and well-groomed look, engineer turned musician Banky deserves his place on our list.
FAZE
Faze is like a diamond in the rough.
At first look, the short dreads and the leather jacket might portray a certain tough image.
But one look into his eyes and one listen to any of his hits and you'll be convinced that Faze is simply a romantic. Definitely a hot one.
RUGGEDMAN
Even before he started unleashing more commercial hits like 'Baraje', he has been a ladies favourite.
Beyond his good looks, his conscious lyrics help illustrate his intelligence.
With Ruggedman, you get the best of both worlds – Good looking & smart…not bad.
STYL PLUS (Shifi, Zeal & Tunde)
Ok, ok, we cheated a bit by sneaking all members of Styl Plus into one spot on our list.
But are you really going to argue about this choice? Three talented dudes. Its a bit like Baskin Robbins, isnt it? Just pick your flavour.

NAETO C
As the song goes, 'You should know bout me, they call me Naeto, Naeto, Naeto C'
Since he was spotted in a few Storm Records music videos, they ladies have been asking…who is that dude. Well you've got your answer now.
This one caused a bit of debate amongst the team but in the end, there was consensus. The P is way too heavy so Naeto C deserves his spot.

P-SQUARE (Peter & Paul)
There is no way, Peter & Paul could be missing off this list.
The talent – check, the voices – check, the drive – check, umm physical fitness? CHECK

BIOLA PEDRO
The youngest bachelor on our list and not yet as popular as the other artistes featured but just about ready to blow.
B-Eazy of the Amplifyd Crew is our wildcard on the list.

IKECHUKWU
His name is Ikechukwuuuuuuuuuuuuuu
Ever since E-kels introduced himself to us via his debut mainstream single 'My Name is Ikechukwu', the buzz hasn't died down.
One of the fittest dudes in Nigeria music today. Ladies, you will probably need to be hopping to the gym daily to keep up with this bachelor.

OLU MAINTAIN
When Olu was still a member of the group, Maintain, I seriously doubt if the ladies were buzzing as much as they are now.
What a difference, a hit song and an upgraded wardrobe can make.

D'BANJ
No explanation needed really!


CLOSE CALLS – Almost made the list…
Pasuma ~ OlaDele ~ Alaye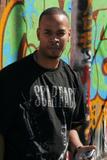 2Face ~ Djinee

That's it!!! Its not that serious so please dont ask us what criteria we used cause we wont have an answer for you LOL.
Let us know what you think.
Agree? Disagree? This list is in no particular order but who would be your fave?
Kisses!!!!!!!!!