I was walking down 42nd street last week and immediately halted at the picture of Ayo on the window of a Banana Republic store. Nigeria-German singer Ayo , is among nine music artists chosen for BR's City Stories campaign. Ayo learned to play the violin at the age of six and she wrote her first song at 15. Her debut album, Joyful has reached multi-platinum status.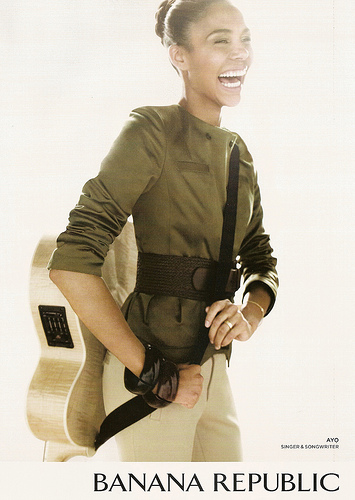 View Ayo's video for city stories.
[youtube]http://www.youtube.com/watch?v=8qqRGUUWvro[/youtube]
For more on Ayo visit Bella's first post on her.