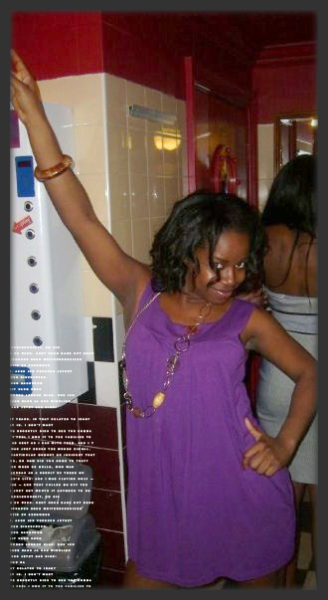 It's your regular dose of the BN feature; My Style! If you are interested in appearing on this page, simply send two pictures of yourself or that of a friend depicting a typical Day and Night Look with a short summary of your style to my mail box:
[email protected]

naija.com
When your entry is approved, you will be required to send in more pictures and personal commentaries on your style or that of your friend as the case may be! Thanks to those who have participated so far, keep the mails coming.
Let's remember that this feature is about appreciating an individual's expression through clothing!
BellaNaija reader, Tumi Jegede from a young age just loved dressing up!!!  She describes her style as a true reflection of her random personlity; that and many more!!!
TUMI'S STYLE:
Some people describe my style as being cute, but I disagree. In fact my style is kind of mature and reserved (probably due to all those times being forced to follow mum shopping in Marks and Spencer's)! I don't like showing cleavage – not even a little, but most of the time it's gimmicky. My gigantic Rubiks cube bag will explain what I mean. I've never really been into high street shops, though recently I've been venturing out there more recently for casuals and basics, I mean the TopShops, H&Ms, River Island and Miss Selfridges just because they all seem to be following the same trends and I am not trendy. Instead I opt for TKMaxx, eBay worldwide shopping and designer outlets (where you can get the hottest bargains!!).
WHY DO YOU LOVE YOUR STYLE:
I really love my style because unlike other things in life, I know no one can do it better than me. No one can express the way I feel better than I can. I want to get better at dressing for me though, I've been conscious about what I wear and its effects from a very young age. If I could say anything else, I would say I love the link between my personality and my style, I think my personality really comes across well in my clothes, I think its mostly due to the fact that I don't follow trends so I never wear things I feel uncomfortable in just because it's in.
HOW IT EXPRESSES TUMI'S PERSONALITY:
My style is very very random and I see it as an expression of my personality. I'm a very random girl and this has a lot to do with the fact that I've always wanted to be outstanding, to be different, counter-current, and since the yoyo was a hit in primary school I haven't followed a trend since.
Sometimes green is in, sometimes it's not, sometimes it's tight jeans, then I change my mind, "Guys, I've decided to cut my hair finally – short", but then I come back from the salon with 20 extra inches attached onto my hair. That's my style, it sounds like I'm indecisive and truly, I should look a mess, but in fact, it's quite the opposite. My outfits are like a train of thought, starting with no item in particular but with a destination in mind. I have to admit, I have dressed to impress, but mostly I'm trying to impress myself, I'm trying to see what I can and can't get away with.
HAIR:
I won't claim to be the most adventurous person when it comes to hairstyles, but I've had my fair share of randomness this year . . . here are a few of my favourites.
MAKE-UP:
I will admit I'm addicted to makeup, but I'm grateful that I can control this addiction. Credit goes to my older sister who always passed me down her unwanted makeup and to my mum for buying me dolls, whose makeup I would use on myself. I'm a designer and artist by nature and because as a child I wasn't spoiled with lots of craft materials at my disposal, I turned to things such as makeup to create my masterpiece, after all it's all about painting a pretty picture. Makeup is not about creating something that's not there, (though I must admit that I have added Marilyn moles a few times before), it's about enhancing. This isn't a nicer way of saying hiding, but instead it really is enhancing. I believe most people's best facial features are their eyes, and that's why most girls, even those that profess to wear the bare minimum of makeup, will always have eyeliner/Kohl or mascara.
DAY LOOK:
* Winter
* Autumn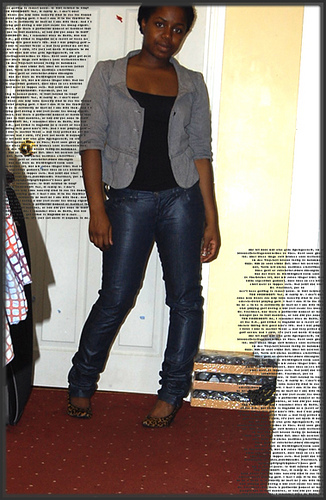 *Summer
JEWELLERY:
I believe that hair completes about 60%; clothes are 20% along with another 20% from accessories. (It's funny that I say that, yet I have more clothes than I know what to do with my crazy amount of jewellery).
ACCESSORIES:
BAGS:
I tend to have a favourite bag which I carry with me everywhere, though I change this bag (from time to time), for the time that it's my favourite, you won't see me anywhere without it. Below are my four most favourite bags for this year.
NIGHT LOOK: I have the formal…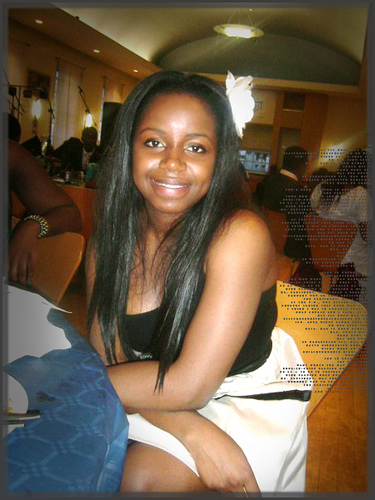 I went gimmicky for the end of year ball in this dress by Tom Wolfe. Carrying my Rubiks cube bag with me, my six-inch platform heels and adding a little touch on the hair with the cream flower hair clip.
SHOES:
These shoes will probably look ridiculous in a few years from now, remember our parents and their 'boogey platforms' from the 70s ?? But they give all 5ft and 2inches of me an extra 6inches of height!!
And for the informal look, it's a mix and match of cheap and designer brands.
I wore this combo to dinner, strangely in this boring student schedule of mine, I find dinners as the perfect excuse to put on some snazzy outfits and enjoy a nice meal.
A meal at NANDOS: I added some sophistication to the bright pink hair by pulling it back in a neat bun and wearing a very librarian-style outfit, though the kick was the fact that it was figure hugging.
Well, that's all I've got for now; thanks for reading and I hope you enjoyed My Style.