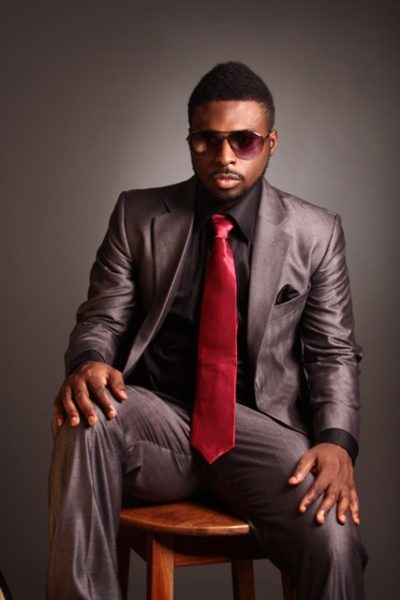 Rapper Over Dose has announced that he'll release a new album possibly before the end of the year.
The rapper who just signed on with X3M music says 'I have been underground for a while doing a whole lot, recording new songs and re-recording old ones. For now, I have 12 songs recorded and I still intend to record more songs. In all, I'd be picking 14 songs for the album'.
The forthcoming album records contributions from long time allies Terry Da Rapman, Mode 9, Black Solo, A.T, KB and Sasha. In addition to the news of his new album, the rapper also previewed a new track titled 'Got to Love Me' this week.
The rapper upon joining X3M Music made a complete makeover from his usual big tee shirts and baggy jeans. 'It is intentional' he explains 'I just want to show that one doesn't have to be dressed in a particular way to prove to the world that you are a hard core rapper. You can shop at the same spot where bankers shop and still represent your own art' He says adding 'Hip hop is a state of mind, a culture, a movement. It is much more than what you rock'
And ladies are liking his new look. They are liking his new sound too. 'people keep saying ladies don't dig hiphop. It is a lie, I meet beautiful, intelligent ladies everyday, they love what I do, they like OD, they know all MI's lyrics, and they are feeling Naeto C'
Fans should watch out for a couple of cuts on the upcoming album ostensibly targeted at the ladies
'Yeah, I'd like to have more female fans, I admit. Anything wrong with that?' he told journalists in Lagos this week, winking his left eye and smiling gently.
Born David Adogo in Kaduna, Nigeria, OD started his journey on being a rapper in December 1998 and has worked with Pay Back Time Records and KD World Records. He worked briefly as an OAP in Rhythm FM Jos in 2008 before he finally pitched his tent with X3M music in 2009.
The yet-to-be- titled album was produced by Kraft, Ill Fingerz and Bernstein.
'The album will definitely be a mind-blowing one I would not to disappoint all those that appreciate me and my music, and I promise to give back the love to them. It is Take over time' OD says on a final note
Listen to  'Got to Love Me' Below
[audio:https://www.bellanaija.com/wp-content/uploads/2009/07/01-got-to-love-me.mp3]