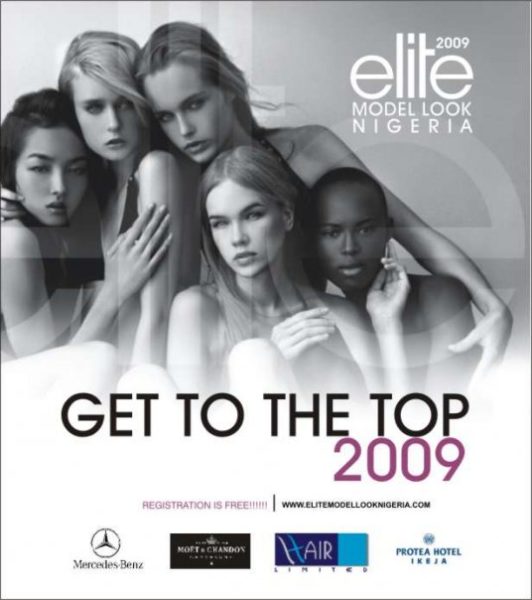 ELITE MODEL LOOK was created in 1983 and it has become the world's largest and most exceptional model search in the world; which selects only the finest models from across 80 countries. This is an essential form of scouting for Elite's 37 modeling agencies worldwide. The contest gives the agency managers the opportunity to evaluate the contestants, and a chance to launch successful careers as professional models.
Each year, and in over 70 countries, Elite representatives set up regional and national contests, in which 350,000 applicants participate.
The premier edition of Elite Model Look Nigeria which was held last year on October 1st 2008, at Jade Palace saw TRACY ONYEKACHUKWU, age 17 emerge winner after a careful selection from elite model management representative in Nigeria. The event had top dignitaries in attendance including Michela Goddrad, Director of scouting Elite International.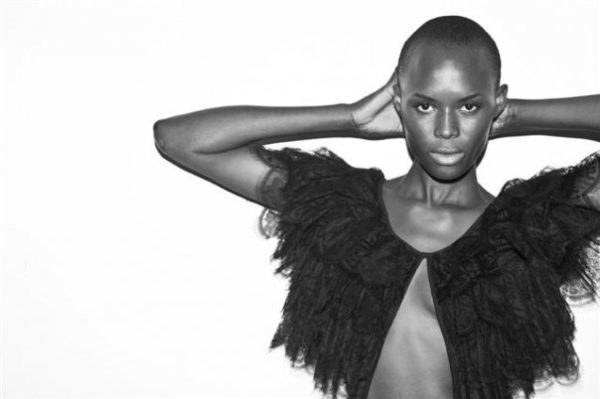 This auspicious synergy between Elite and BETH fulfilled the dreams of TRACY ONYEKACHUKWU born July 25th 1991 to Mr and Mrs Okoh Onyekachukwu. She hails from a small village called Umunede in Delta State Nigeria. Tracy is the 7th child out of 11 children. Tracy had her childhood in the village in Delta state under the loving care of her parents before the death of her Father in 2004, her Mother, who was a house wife in the village, found it very difficult to provide for the family, therefore leading to Tracy coming to Lagos in 2004 to stay with her sister in search of greener pastures.
According to Tracy: "I left Delta state for Lagos State in 2004 so that I can have a well paying job to sustain myself, my mother and my younger ones. It was in the process of working in a place called computer village as a sales girl that I got to know about BETH MODEL MANAGEMENT.
I enrolled for the first ever Elite Model Search Nigeria in 2008.I was in camp with 15 beautiful girls , it wasn't easy for me because most of the girls were beautiful, experienced and from a good home. I didn't even have most of the things they had. A lot of them did not want to associate with me because they felt I was too local. In the hotel where we camped, i was the only one that had a room to myself because none of them wanted to share a room with me. To my surprise I won the competition.
Tracy emerged the national winner after a careful extraction and selection process from the finest that gathered for the contest. Armed with a relentless passion to fulfill tall and outlandish dreams, the seventeen year old took her destiny in her hands and conquered the whole of Nigeria from where she proceeded to China where she became the only African Model that made it to top fifteen out of eighty[80] contestants and won the cultural night competition. Born into austere conditions, a spark of hope is lit as she journeys into the dazzling world of modeling, ready to grace the stage with the world's greats like Naomi Campbell, Cindy Crawford, and Tyra Banks.
Tracy is presently in the United Kingdom with a 2-year contract with Elite model management London taking part in several model castings daily.
This is the driving force behind BETH's passion to host the second edition of the ELITE MODEL LOOK 2009. This indeed is a chance to unmask a true beauty, extracted from the clutches of obscurity and adorned with the garments of global relevance.
Elite model look Nigeria is open to every female. All you need is discipline, a good demeanor and a genuine interest in a modeling career. It is a combination of all these qualities that makes a successful model. Aside from character and personality the main criteria for contestants are that they are at least 172cm in height and above and between the ages of 14 – 22 years of age.
The 2009 Elite model look Nigeria casting would be held on August 29 2009 @ Protea hotel 42/44 Issac john street Ikeja, Lagos at 8am.
The winner of the Elite Model Look Nigeria 2009 will receive 5 million naira towards international tuition and also gets a chance to compete alongside peers from 70 other countries at the Elite Model look finale Sanya, China Oct 18th 2009.
Elite model look Nigeria would be held at the EKO HOTEL BANQUET HALL on the Sept 19th 2009.
REGISTRATION IS FREE!!
Models should please view our website www.elitemodellooknigeria.com OR call 070300BETH for more info
The second edition of ELMN would also officially launch BETH EDUCATIONAL FOUNDATION and promises to exude an electrifying ambience of glitz, glamour, pomp and pageantry.
The second edition of ELITE MODEL LOOK promises to extend the frontiers of contests across the globe, positioning Nigeria rightly as a harbor of talent and intense professionalism.
Please visit morsilyfstylepr.blogspot.com for more information.