The global economic downturn has slayed many victims including several players in the Luxury Goods and Bridal Sector. Even established bridal designers have been dogged by rumours of creditors closing in. So its great to see a young designer taking bold steps despite the economic climate. Ella Brown was launched as a couture dressmaker a few years ago (See BN's First Post on Ella Brown), the brand is now expanding and has included shoes as part of the their line. They label recently unveiled the campaign for their new collection including bridal and ready to wear pieces alongside their jewellery, bag and the newly added shoe line.
According the the head designer of the label, Adefunke Adegboola, "The addition of shoes to the brand was an easy decision. I want the Ella Brown woman to have a complete look. No look is complete without the right shoes… I'm excited about this collection"
This latest collection explores freshness with lots of details and a modern touch. The common thread through the entire collection is the emphasis on the waist, shoulder and dramatic collars with silk piped rosettes, pleated bodice, silk embellished bows on dresses, shoes and clutches, rimmed Swarovski crystal and cabochon embellished pieces. The Fabric choices include silk charmeuse from Brazil, whimsical whipped taffeta and beaded silk chiffon.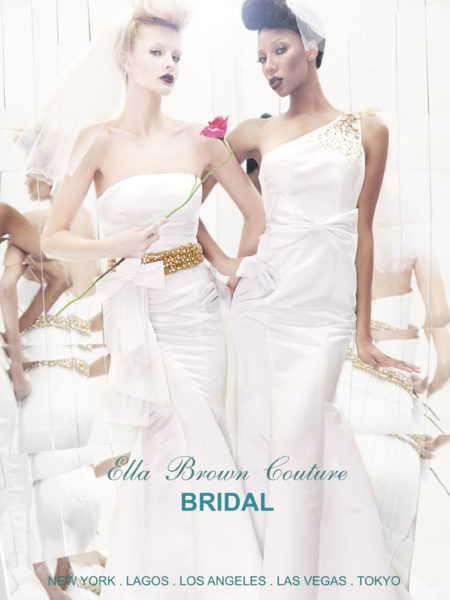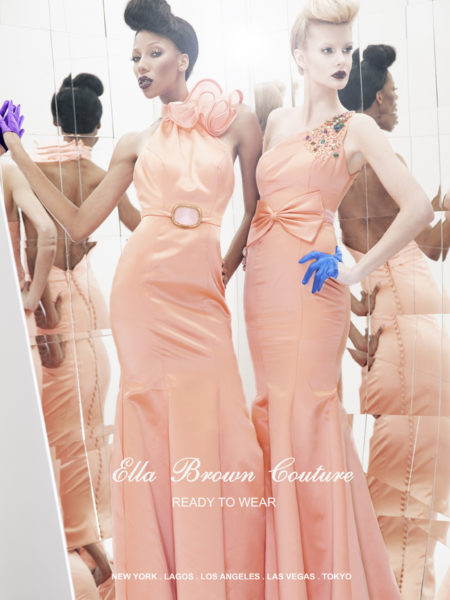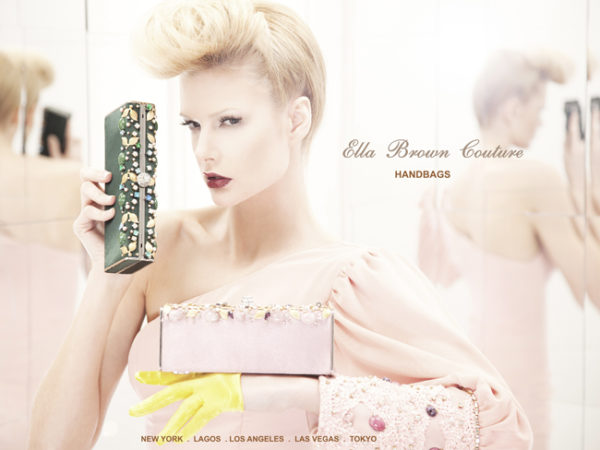 Ella Brown – Bridal Collection
[nggallery id=111]

Ella Brown – Ready to Wear
[nggallery id=112]

Ella Brown – Jewellery
[nggallery id=113]

Ella Brown – Shoes & Purses
[nggallery id=114]
You can find out more about Ella Brown via www.ellabrowncouture.com