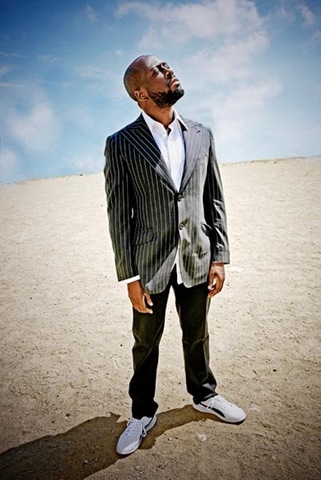 MTV and Zain have signed up urban music legend and hip-hop rebel Wyclef Jean as the host of the 2009 MTV Africa Music Awards with Zain.
The prolific artist, musician, writer and producer will be jetting into Nairobi, Kenya to take command of the stage at the MTV Africa Music Awards with Zain on 10 October 2009, bringing his legendary showmanship, outrageous sense of humour and infinite enthusiasm to the Indoor Arena of the Moi International Sports Complex.
As well as presiding over the hottest contemporary music talent from across the African continent, including Kenya's Wahu, Nigeria's M.I., South Africa's Lira and Ghana's Samini, Jean will perform live at the awards.
Haitian-born Jean is no stranger to the music awards scene, he has won and been nominated for multiple awards in his distinguished career including Grammys, MTV Video Music Awards, MTV Europe Music Awards, the BRITS and the BET Awards. His credentials for hosting the show are impeccable – having hosted the MTV Europe Music Awards in Stockholm, Sweden in 2000 and the MTV Australia Music Awards in 2008, this gig is a perfect match for the "ecleftic" Mr Jean.
A 20-year veteran of the music industry, Wyclef Jean first found fame with hip hop pioneers The Fugees before launching a hugely successful solo career as artist, performer and producer. The platinum selling artist, who has sold more than 50 million albums worldwide in his career with The Fugees and as a solo artist, has recently announced plans to release his seventh album, entitled wyclefjean, in early 2010.
"The Prodigal Son is returning home!!! Anything can happen!!!" – Wyclef Jean.
Wyclef follows in the footsteps of renowned BBC broadcaster and DJ Trevor Nelson who hosted the first annual MTV Africa Music Awards with Zain in Abuja, Nigeria in 2008.
The MTV Africa Music Awards with Zain was created in 2008 to celebrate the best African contemporary music. The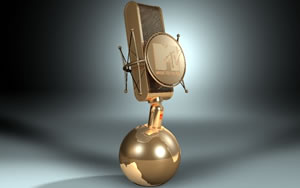 second annual awards will take place at the Indoor Arena, Moi International Sports Complex, Nairobi, Kenya on 10 October 2009. The TV show of the awards will broadcast on TV channels around the world from 17 October 2009, including MTV base (DStv Channel 322, Daarsat) and terrestrial channels RTGA (DRC), ZNBC (Zambia), Citizen TV (Kenya), WBS (Uganda), TBC 1 (Ghana), TV3 (Ghana), STV (Nigeria) and AIT (Nigeria).
For further information on the MTV Africa Music Awards with Zain please go to: www.mama.mtvbase.com, join the MAMA fan site on Facebook or follow the latest MAMA news on Twitter http://twitter.com/mtvbase.
Source: MTV Networks Africa